How Publishing Romance Has Changed In The Last Decade with Jasinda and Jack Wilder
Hank Garner
April 20, 2023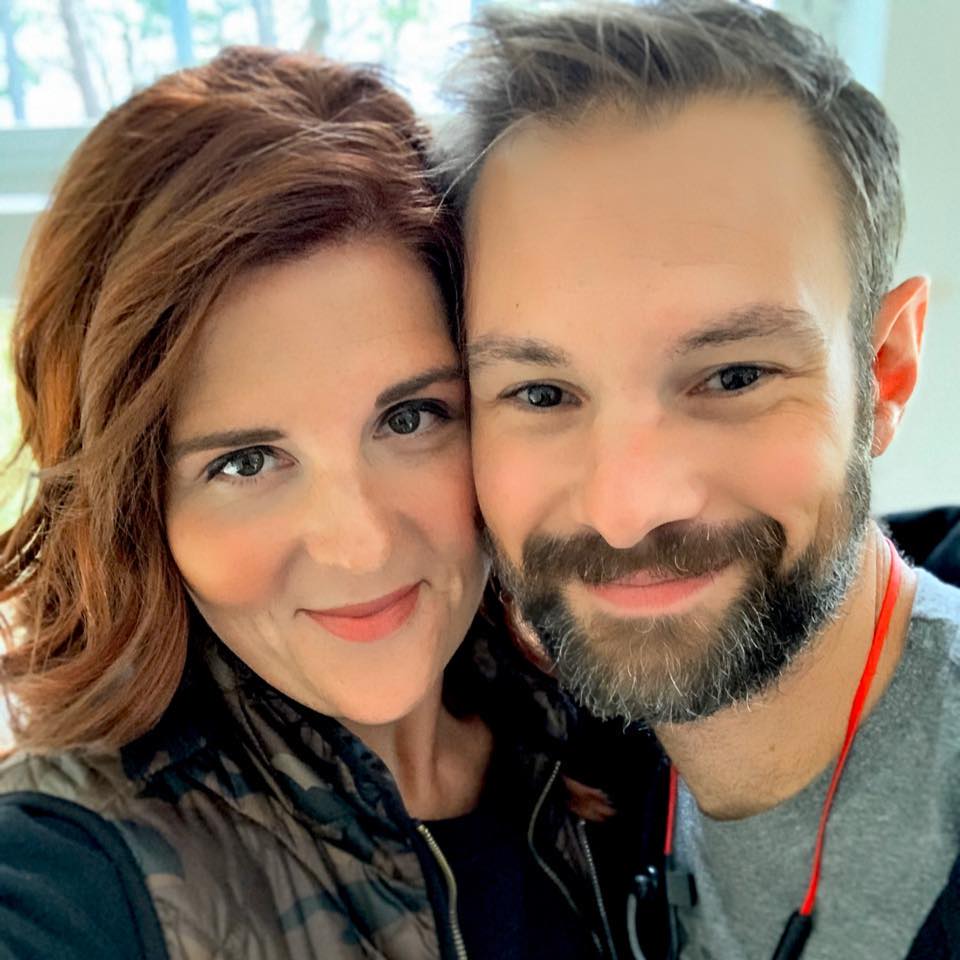 Hank Garner
Welcome to the story craft cafe. I'm your host, as always, Hank Garner and today I am super excited to have Jacinda and Jack Wilder here on the show with me today it is our kiss timber month, as we've alluded to before, we're talking all about romance and you know, how that can affect your creative life. Whether you're writing romance, or one thing that I love to talk about Jack and Jacintha is how all all writers no matter what genre you're working in, could really take some lessons from, from Romance Writers and you know, in even, you know, not just talking about kissing scenes, but you know, the the human interaction that is so deeply highlighted in romance. You know, there are a lot of thriller writers, they could really take some lessons. So anyway, welcome. Welcome to the show, guys.
Jack Wilder
Thank you. Good to be here.
Jasinda Wilder
Yeah, we think every good story is actually a romance story, like Star Wars behind you right there. That's a romance. And my daughter would have said that I think marble needs even a little bit more romance,
Jack Wilder
they really do. Doesn't have to be over the top. But, you know, they hinted at it with the Hulk and Black Widow, but they've never really went too deep into it. I think that was a missed opportunity.
Jasinda Wilder
Or Yeah. Opportunity.
Jack Wilder
I wasn't gonna go there. But okay. Exactly. I'm into that.
Hank Garner
Are you guys watching She Hulk?
Jasinda Wilder
We are we are, we're a Marvel family. So we have to watch every single thing. Our kids, we have a thing at the dinner table called Marvel shouting, where everybody debates, all things Marvel so at the top of their lungs, because they're so impacted.
Hank Garner
That's, that's fantastic. For for the people who may not know your story, we first met a long time ago. And you guys were some of those people that were really on the forefront of indie publishing, were like, like really on the cutting edge when the Kindle revolution first kind of blew up. And then indie publishing became a viable thing. And you guys had a very dramatic story of getting into publishing and it literally changing your lives.
Jasinda Wilder
Yeah, we did not plan for that in any way, shape, or form, we didn't think anything was going to even come from it really. And we kind of were thrust into the spotlight a little bit. And it did really change our lives. We had a sick child and Jack and I were teachers. And we couldn't be in school full time, because we had to take care of our sick children. So we did it kind of like just as a last ditch effort to be able to pay our bills. And it kind of just took off beyond our wildest dreams, actually. So we didn't not intend at all for this to happen. We didn't intend to be on that cusp of the indie revolution, it just kind of happened that we were there. And, and we were blessed by that. So you know, we love writing. We are both also artists. I'm musician, he has always been into the arts. And we never thought we could really make a living doing what we loved and what our passion was, but it just kind of fell into our laps. And we have had an amazing ride.
Hank Garner
You guys had been publishing a decade maybe a little longer. Yeah, document. Yeah. Wow. That's, that's amazing. From where you sit right now, could you? If you think back to where you were, then Could you ever imagine that the next decade of your life would be?
Jasinda Wilder
You know, it's a winner. And I can't even go back there. I mean, like, I try to think through all the decisions we made, because at that time, I mean, even our agent said, like, the things that were hitting us were more than we'd ever seen before in her career, like just and how we had to make these decisions with very little wisdom, because we didn't come from this business. And we were literally just like swept up in this. So looking back, it's really hard for us to even look at those things. Because obviously there's a lot of mistakes that we feel like we've made it maybe some opportunities that we missed, especially with our family because our family was so young at the time. And we traveled I mean sometimes two to three weekends a month, and you can't ever get that time back. So now looking back, I'm like, Man, I wish I would have been better with balance. Yeah. I wish I hadn't felt that fire lit. So just huge underneath us and just kind of calm down and taking a minute. We're both people. Yeah, and we did not stop for a second. So I think you know, now looking back I'm like it's overwhelming almost to think Think of what we've been through, especially
Jack Wilder
like looking back just as writers leading up to that decision to try it. We had never put out a full length novel. We had never finished anything, right? Both of our computers were full of starts and stops and short stories and monologues, all sorts of stuff that we had never finished anything. And then now 10 years later, we've written 100 novels, and it's kind of nuts.
Jasinda Wilder
It's very nice.
Hank Garner
That's crazy. did so in those days when you had not finished anything, and your computer's full of these snippets of ideas, what were you thinking at that time? Were you thinking, you know, I do have a story inside me. But what do you think the barrier was that that kept you from finishing a project,
Jasinda Wilder
making a living? Yeah, making a living. I mean, we at the time, he was going to school to get his teaching certification. He was substitute teaching, I was teaching and I did private lessons, when I wasn't teaching at the time, we had five kids, we didn't have the time. I mean, until we were forced, I mean, literally forced, I still think to this day had our son not got sick, we probably never would have finished a project I don't think we ever would have because you just as a parent, you're busy. You know, you're running around, and just having that time to sit down and write out a full novel, we just didn't have it. And so when we had that, like crisis, you know, we've we found the time I remember, I have a picture of him sitting at our kitchen table with our son and his lap with the computer on the kitchen table, you know, literally like just sleeping like that. And we just forced ourselves to finish it. And just to see what might be possible, what could happen. And we were literally devouring every blog we can find on self publishing. I think within like the first three months, we published, I want to say like 12 or 15 titles, because we started publishing short stories, right, and novellas just trying to get something out there to see, you know, will we get any income from this whatsoever?
Jack Wilder
How do we even do this just mechanically, how do we get something from my computer to the internet?
Jasinda Wilder
Right? Right. And because we weren't really that tech savvy, so we couldn't even figure out how to make covers in the very beginning. Like how do you upload it, we had to borrow a MacBook so that we can upload, you know, we just we did not know what we were getting into. So I think it just forced these things that otherwise we would have never done.
Jack Wilder
The infrastructure was a lot looser then as well. So the people you know, the, the service providers cover artists, proofreaders, line editors, all that was really loosey goosey. And
Jasinda Wilder
you didn't know what you're gonna find.
Hank Garner
Isn't it funny that most people have the mentality that if I can just free up some time, I can finally do this thing. And a lot of times great art comes out of great frustration from adversity. You know, I think back to my youngest daughter, I guess, I think it's been five or six years ago now had brain surgery and had to have a tumor taken out. And it was during that time that the most impactful book that I've ever written came out of that time. It's just a way for me to channel kind of what I was feeling. And the book is nowhere about that. But it was it all came out of that time. And it's so funny that we so often think if I could just have some time I could do this. And usually that's not how it works at all.
Jasinda Wilder
No, and people all the time email us asking about writing and they'll say, you know, I have this book, I have this idea. And what I say to every single person is come back to me when you've written it, you have to just sit down make it a priority, because each of us have the same amount of hours in the day. You just have to prioritize those hours in a way that makes that possible. So come back to me when you have it when you when you've sat down and you've made that a priority because you have to it has to be something so important to you because this is not an easy business. It is not nothing about it is easy. So you have to at least be willing to do the easy part which for us honest to goodness, the easy part for us is the story writing everything else is the hard parts that we don't like to do unnecessarily but the writing of the story like we could just sit and do that all day every day. We will be happy as clams. Yeah,
Jack Wilder
I like to say that will not say I like to think and believe really that will really put us over the edge from going from all those bits and pieces and ideas on a computer to being able to consider ourselves novelist was just being able to get past that mental barrier at the beginning that says it has to be right. You have to make a purchase. Like every scene, every chapter, I have to know exactly where the story is going. It's kind of like throwing your hands up in the air in a roller coaster and just doing it, you just have to finish it, whether it's good, bad or ugly, you just have to finish it. And once you say, Okay, I'm just gonna write this. And even if it's not going where I thought it was gonna go, maybe I'll have to rewrite it, maybe I'll have to cut half of it and redo it, we've done that
Jasinda Wilder
you've written stories, three, four or five times, getting
Jack Wilder
past that barrier of it has to be perfect. The first time, I think, is one of the biggest roadblocks that'll get you from being an aspiring writer to a writer. Right?
Hank Garner
So 10 years and 100 novels on the other side. Now, do you think differently about story structure about the life of a project when you're when you're first thinking about a book and the characters that are going to inhabit this book? And do you think about it differently now than you did then? Other than obviously, the, you know, I can do it. Now. I've done it before. Of course, I can do it. But does it come to you differently? The life cycle of the book is different now?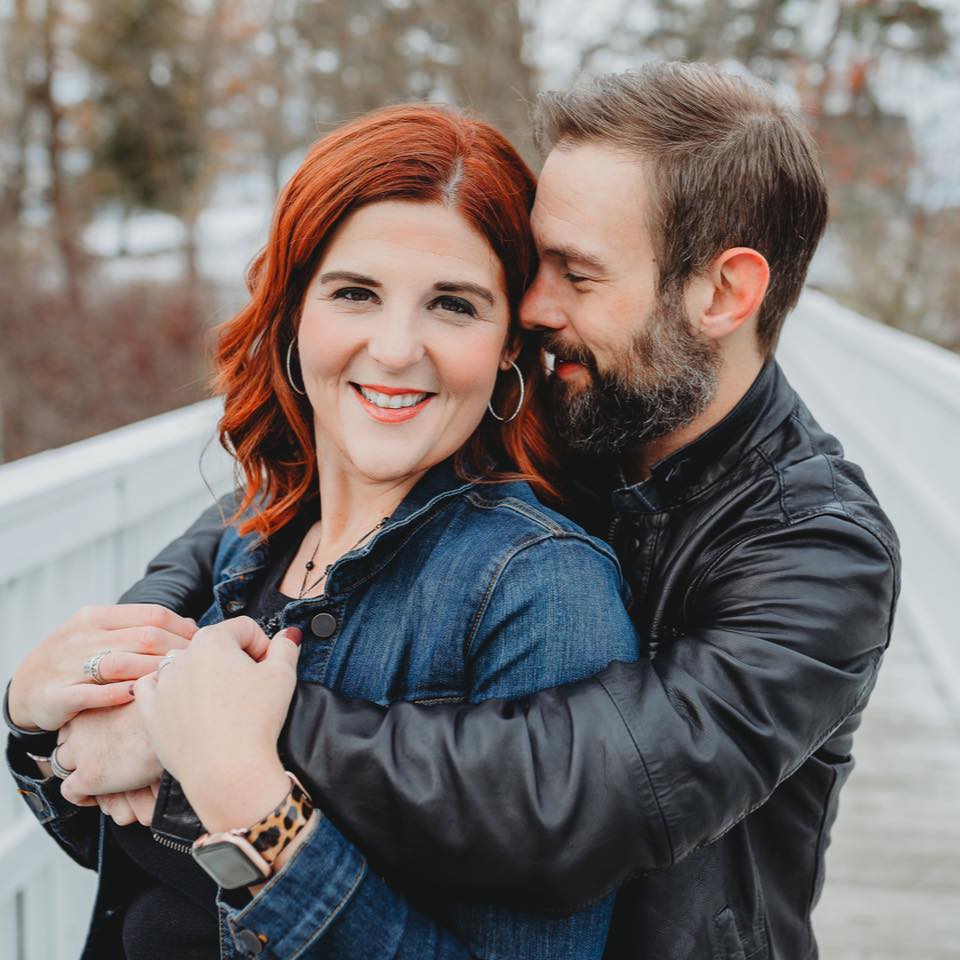 Jasinda Wilder
I don't think so I remember, you know, when we first started doing this, we were sitting in a Coney Island. And both of us were just going back and forth with character ideas and story ideas. And that's exactly what we do now. We're just constantly talking about date night. We're constantly talking about the voices in our head. Stories, dreams, I often get dreams, he doesn't dream, but I do love sci fi too much melatonin right, then maybe. But yeah, we're just constantly talking through that. And usually we talk through story ideas and characters and even motivations of characters for months, before we actually start to write anything. Usually, I start loosely like plotting things. And so there's, that's always been the same kind of process that we've always had, it hasn't really changed. I will say that we are more careful of what we publish in the beginning. We just wanted to get stuff out there. I mean, I would say even like a year in when we wrote the ever trilogy, I would say is when we were like, Whoa, maybe we're stepping too far outside the box, and maybe alienating some readers. And because honestly, we just wanted to write the stories that we were thinking what was interesting, and we found the romance reader community was very different in accepting stories than we were because we came from a background of loving romance stories. But we also read other things too. Sci Fi fantasy, were those lines of like the romance, you know, structure is a little bit looser. And so some of our readers were not into that. They just had very, very strict feelings about what a romance should look like and feel like. And so now we are a little bit more sensitive to the traditional romance reader where I think back then, we were we were just like, whatever we were thinking might work. Go for it. And then we found out Okay, so when the girls in the coma, he can't have sex with her twin sister. Okay, we figured that out. This is a no no. Now their bromance audience did not like it. Right. So for this thought it was like an interesting story. But for the romance community, they were like, well, you can't go there. So we have learned a lot. I mean, we've just have all this romance, community wisdom now. Thank God that's out there. So we do really think more about can our reader except this, does this fit in a regular traditional romance box, because even with falling into you, which was like a breakout story, the fact that our hero died four chapters in that was really outside the box, but we realize there's limits to how far outside the box our reader community will let us go. So
Jack Wilder
for us, it's a balancing act. Because we're both naturally outside the box people we we don't like following rules, we tell us there's a rule of we're going to find a way to break it and find out how many different ways we can break that same rule. But with Romans, it's a case of a lot of those rules are there for a reason. And it's a recent point of you have to know and understand and be able to follow the rules in order to be able to break them successfully. And when to when to do that. Right. And
Hank Garner
go ahead. I'm sorry, go ahead. Go ahead.
Jasinda Wilder
I'm gonna say unfortunately, too, for us, we are so ADHD, that we can't write the same story over and over and over again, our agents said to us once like the problem is you can't write the same story. And you should you should keep writing on and do over and over and over and over again, with different characters. And a lot of authors are very successful doing that. We just are so I would say like artistically spastic that we cannot keep with those same kinds of stories. We'd have to write really out there things to stay interested in our own stories. So that's the challenge we've even
Jack Wilder
tried. And really, we're working on that. No, the series we're working on now is loosely formulaic. But every story ends up being different different, despite the fact that it's all structured on the same essential bones. And that's intentional every time. But so far, we're working on the third book. Now, every one characters
Jasinda Wilder
are gonna always surprise you, the voices are just what they are. And even when you try to force it, you can't you just have to go with whatever creatively comes out of you. And we've also learned from wisdom that you kind of just have to ride that ride, like you have to let it take you where it's gonna take you. Well, I'm so
Hank Garner
glad that y'all brought this up. Because, you know, if you study, indie publishing, especially, and you start looking at what successful authors have done, and how can I replicate their success, one thing you learn pretty quickly, is the whole right to market. mindset. And, and some people get so caught up in that they just get into the weeds. And once again, they get distracted, and never actually write because they get so caught up and following the rules. And what does this mean? And, you know, am I staying within the boundaries appropriately, you said that you found out pretty quickly that there are boundaries that your readers don't necessarily want you to cross? So there are rules, there are boundaries, how do you and you know, like you guys said, you're kind of all over the place, but you still manage to meet reader expectations. While while still, you know, having spastic stories, as you said, um, how do you juggle those things?
Jasinda Wilder
I think it's really hard, you know, he won't read reviews, he doesn't really like to do that I read reviews just because I want to have some kind of feedback positive or negative. And, you know, when we had the ever trilogy come out, we got a lot of like, scary, almost threatening hate mail. Yeah, hate mail. And that's when we really had to make decisions about okay, there is boundaries, but then we can go a little bit outside, but just not all the way. I do think that, you know, once you try to start being like everybody else, you lose your creative edge, and that can kill your creative flow. So we battle a lot of times, because especially I always say he likes to jump the shark. This is like in our, in our writing partnership and our marriage and our life. This is an ongoing argument that he will take something and just fly off the handle and jump the shark. So I'm always trying to like rein him in a little bit. And Graham thing. It might be. But for me, I feel like we have to always be true to our artistic selves. And sometimes that has hurt us. I think financially, because we have lost some readers that way. But I think when we've tried to do that, and kind of stifle where we want to go with the story, it ends up falling flat anyway, and you definitely can't duplicate other people's successes, I will say that you have to be your own success as an artist, you can do that maybe if you're a plumber. Or you could do that maybe if you're like I don't know, doing some other kind of thing where you can just look at somebody's skill and craft, and just try to do exactly what they do and put your mark on it. In art, you really can't do that. You really have to listen to your own voice and create the story that's in your heart. And when you try to become something else, I just don't think you ever can truly be ongoing, successful that way. And I would question anybody who thinks they can duplicate in someone else's stories, I think you really to be a standout to to create stories that people will always remember, it really has to be original, it has to be something that comes from that artistic place that nobody else can capture. You know, there's so many great authors out there that write books that are pretty much the same thing over and over and over again that I love to read. I love to read. But as a writer, I am bored, silly trying to do that. So I have to really be thinking about am I trying to be something that I that I envision we could be or really be true to ourselves. And you know, it's hard because especially as the two of us are working together, sometimes we clash heads with that. I mean, we just are releasing a book next week that was going to go to a publisher. And I can probably talk about this, right. Okay, I talked about this. I didn't sign the NDA or anything. It was going to be sold to a publisher and they had things they wanted to change that we felt would not be true to the story. And so we ended up not doing that deal because we just didn't feel like it was something that we could live with. In terms of the art we wanted to put out there, it was pretty big things. Yeah. Three, three pretty big things that we just were like, This is a non negotiable for us. And so you have to make those hard decisions sometimes where you say, Okay, is it about the story that we really want to tell, or maybe being more successful or getting an advance and that has all along our journey been very difficult, it's not easy to navigate, especially as an indie, because you can pretty much publish whatever you want. I'm sure there's some things that Amazon puts the no no to. But, you know, really, you can pretty much put any story you want out there. And I think that's amazing to have that creative freedom, but it also creates some difficulty,
Jack Wilder
because you really have to find a, again, a balance between taking a stand for your art, and making a living. And as writers, that's really hard, because, you know, I'm very much the kind of person where, you know, the art is everything. And it's really just about the story. And, you know, I don't I often forget to think about is this going to be commercially viable, because when you're doing this for living, that's a very real thing that you have to think about, if you want to continue doing it professionally. If you just want to do it on the side as a hobby, that's great, you have a lot more freedom that way, honestly. Because then if you don't care about whether you make money at it, and whether or not your audience continues to support you, then that's great. You're just putting it out for for fun, because you have a story you want to tell and you want to tell it. But when you're trying to make a full time professional living for yourself and your family doing this, then you have to think about is this going to sell? Is this going to get readers to connect to it in a way that they're going to then come back for the next time I hit publish? Right?
Hank Garner
Does having a massive back catalogue help those decisions? You know, when when you're talking about market viability? And you know, is this a stand that I want to take? Is that an easier decision to make when you when you do have a back catalogue to lean on? And, you know, this is this is not going to be a make or break decision. It may help advance my career. But but I'm going to be okay, if we don't make this does that become easier?
Jasinda Wilder
I mean, I think if that if what just happened to us with this book, republishing had happened 10 years ago, right? We wouldn't have that leg to stand on and go okay, well, we know we'll be able to pay the mortgage, you know, without this decision either way, but I will say it doesn't make it any less difficult. I mean, you're constantly battling with the same issues like who do you want to be remembered as because you know, also with our kids, we often say we want to write stories that our kids would be proud of that our kids could read, you know, like, not today. But later on, although we do have a teenage daughter that loves to read romance. So it's just we want to have something that we can say later, like, you know, we did want this to be included, because we felt that was important. You know, right now, there's a lot of things, a lot of issues that publishers will not touch, they don't want to touch racial issues, they don't want to touch differences of class. Like there's, there's things that they're just like, scared of. And me I'm like, these are things that are important, these stories are important, they should be told. And as in these, I think we have that not only freedom, but in some ways, like a responsibility to continue to tell those stories. So for us, it's kind of like a conscious, important decision. But I definitely think that if we were faced with it 10 years ago, it would be much more difficult to say, No, we just have to walk away from this because we can't come to an understanding with it.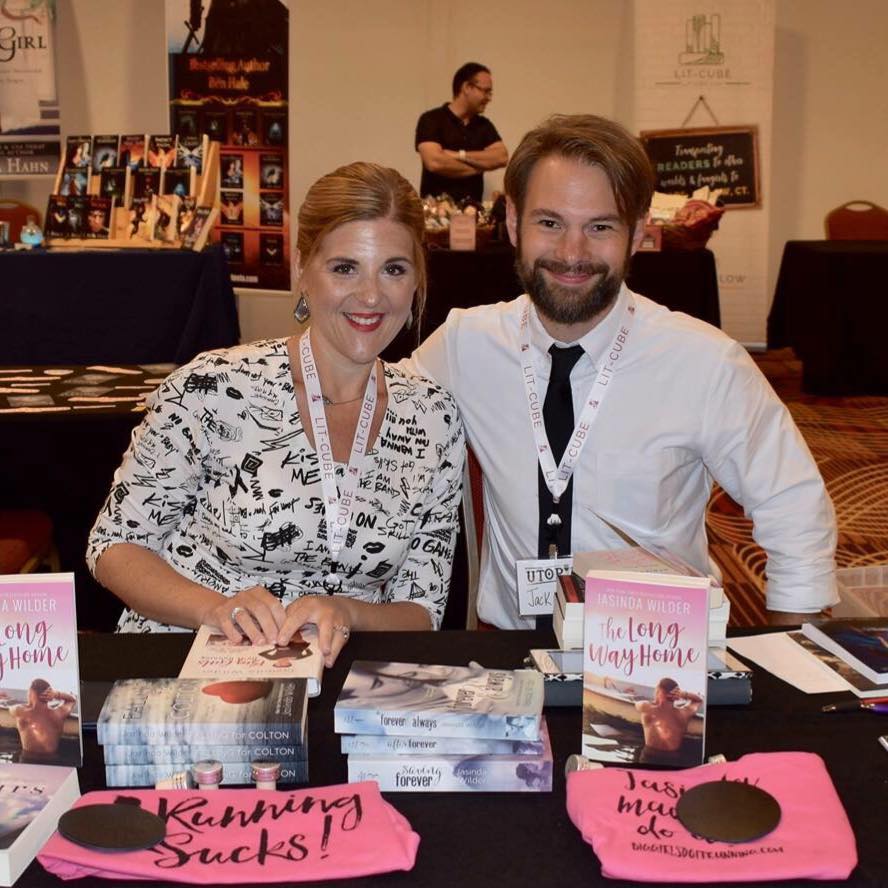 Jack Wilder
It's especially hard a lot of the times because we have made those choices. And we have made mistakes and told stories and you know, in my case often jumped the shark and gone places where a story maybe shouldn't have gone. And we've lost readers because of that we felt a financial hit because of it. So you're more aware of it. And so you know, what you're risking. And so in that way is oftentimes that the back catalogue, it can bite you in the bud because you know exactly what you're risking. If this doesn't pay off, right? But if you don't do it, right, that's true.
Hank Garner
Right? We talked about in writing that no matter how many successful books you've had in the past, the great equalizer is the blank page. You know, everybody starts a book in the same exact place. But I guess publishing is the same when you're looking at the other side of the business, is that each new book release is kind of an equalizer in ways.
Jasinda Wilder
For sure. And I mean, I think it's not the same industry as it was 10 years ago. Yeah. by a longshot. And I think you know, it's it's much harder now than it was 10 years ago from my viewpoint. And I think you also have a seriously competitive indie industry where before really the competition was the traditional publishers. Now, it's like this flood. And I think it's a good thing. I'm not saying it's negative, but it just makes it more difficult to get your book out there to get it seen.
Jack Wilder
There's millions of millions, literally millions of books out there, millions of writers out there. And that's great, because you're saying this, the great equalizer, that, you know, the ability for anyone with a word processing program, and the internet can put a book out there. And that that makes it accessible to anyone who's ever sat there and read a book and gone, you know, I can do better than that. And they sit down, and they by God, they give it a shot. And maybe they do, maybe they don't, but it's out there, and you're competing against that, right. And you're also competing against people who fill 100 pages with a letter A and call it a book,
Jasinda Wilder
and some better than yours, you know, who knows why, but it is, I think it is a very exciting time still to be an artist, that you can do that. Because even like my mom is always talking to me about she's like, you know, I bought this book, I think it was self published. It's a really good. I mean, like, there's still these people out here telling stories, and, and, you know, my mom who has her doctorate in reading is just astounded that somebody indie published this, because it's so interesting. And it's a story that would have never been traditionally published, because it's just so different and unique and out there. Right. So I think that's really still a good thing. But also, it makes it so much more difficult to get your book out there like to be seen, because it's just a sea of all these different stories being released into the atmosphere. You know,
Hank Garner
another indie publishing really gave you guys your entry and into publishing. And, and that you have done tremendous things in the in the indie space, you've also chosen to traditionally publish some things, do you? How do you weigh the benefits? versus, you know, some of the stuff that you have to put up with from the traditional side? You know, how do you weigh like, like, if you've got a new project, and it's going to be a trilogy, and this person over here has shown some interest? But you know, you could always go straight to your readers within the how do you weigh, which one is the best for that book?
Jasinda Wilder
Right. Um, you know, I think, if we think a publisher can add something, if a publisher can bring something to what we're already doing, we will absolutely sit down and have a conversation about that. And we happen to have a wonderful agent who also is open to that not all agents are. And I will say, agent, Tina is also totally different than it was 10 years ago, I think you had more agents open to working with indies, it seems like nowadays that seems to be changing a little bit, and more difficult to find an agent that is willing to work if you're still in the publishing. But I think each project, if we have one, that we feel like there might be a relationship with a publisher that would bring something to the project, then we're definitely willing to consider that. But that's rare, I think for us, unless it's something that's kind of like if we were to write a thriller, something that was totally outside, what we normally do that might a publisher that really is in that genre in that space could bring some different eyes, that would probably be something we would consider with this last project, we just felt there was something really special about it. We've had several books where I'm like, you know, let's have conversations with publishers and see if they would bring something we really haven't had that happen. We did do a trilogy that we traditionally published, I don't think that it did any better for us than if we would have self published it. So I think you know, as as an indie, necessarily, they're not going to do more for you than you can do for yourself. I mean, I think there are there are instances where that can happen. But I don't think it's the norm. I think most of us, especially if you have an established career, can do so much for yourself, that you really need to find someone who's going to bring something to you and work with you as a team in tandem to bring you to that next level. But we haven't we haven't seen much of that
Jack Wilder
it takes a really special kind of a writer to find a voice and a kind of story and also be able to navigate the hoops and everything that you have to go through to really succeed on the traditional level because there's a ton of them always has been that's not new. I'm not breaking any secrets out here. So you really have to have like a special kind Have a person that can really do it. Because there's a lot that goes into, and you have to navigate the agents and you have to navigate the editors, and the marketing is a whole different ballgame. And everything is just different. And, you know, for us being very independent and don't like to go,
Jasinda Wilder
we like to be the boss, we don't like to be told what to do. Um, and so there's writing as the worst, also, that, although we're really good at it, I gotta say, Are we I think we are okay, um, publishers have told us that. But I just feel like we're the kind of people that prefer to have more control over our project. And when we did do a traditional publish project, we we lost a lot of control that was extremely frustrating to us. So like I said, I think, you know, we would never say never, because I think there could be possibilities where we would find someone who was really excited about one of our projects and wanted to bring something to the table that maybe we couldn't. So that's definitely a possibility. But I just think for most indies, especially now I'm seeing that like, distribution, even changing. You know, looking at like Colleen Hoover, who's really pushing that envelope and, and trying to get more of the paperbacks and I'm seeing my daughter goes into our local BAM bookstore, and she can get Createspace does not Createspace anymore, Amazon publishing, and KDP printed books wrong, right from them. So, you know, I do see that sort of changing, and I hope in the future even continues to evolve, you know, those places are going to want to follow the money. And if we can continue to get successful indies, to kind of push for that, which is what I think would be the best for all, then I think you'll continue to see that change. And I hope we continue to have more control over art. You know, I think, for some reason, I don't understand why I really don't, but writers seem to have the least control over our art, if you are an award winning musician, or you are an award winning actor, you have so much more control over what you can put out there. It's very difficult for writers, we have to continue to go through all of these different hoops and, and things that we have to jump through to get our art. So the people that want it. So I think the more we see this kind of evolution, and it's still happening. I mean, I think still with everything with KU and the subscription models, you're going to continue to see these things kind of grow and change. Hopefully, we will be able to have that kind of level playing field that the publishers have right now. We don't I will absolutely say that we don't. And I hope in the future, you see more of that, because I think it only helps the artists, it only helps the people who want to consume the art for that to be a thing. And walking into your bookstore and being able to get the books that are actually the best selling books, not the best selling curated list of books. How wonderful would that be for the readers? How wonderful would that be for the writer? So I do hope that that continues to move in that direction. We don't know for sure. But I would love to see that.

Hank Garner
Romance is by definition, a character driven genre. When you're thinking of a new series, not an additional book in an existing series, but something brand new, something that you've never told before. What is that moment of creation? Like for you? Does it always begin with a character? Does it ever begin with a setting or maybe a plot device? And then you cast that plot device with characters and see how they respond? What's that? What's that first spark of inspiration that births a new story?
Jasinda Wilder
He's looking at me because he's like, this is your way. Usually it's life inspired. And I always say I'm the big picture and here's the little details. I think every character we pretty much ever I mean, I think I'm trying to think if there's been characters that have completed probably the missionary maybe yeah, that was completely your characters. But I think most of the time it comes from some either a dream I've had or like life inspired. shows or watching or like we went to a hockey game and I like I've never been interested in hockey my entire life but some reason I was like captivated by this hockey game who was firemen playing hockey? And like, policeman policeman versus Yeah, I mean, just think about this. How could I sit as a romance writer watching police like these cute police guys and these cute fire guys like playing hockey? How could you not so it just birthed and again, I've never had any inspiration biography in my life. But it just you know, this story just kind of popped in my head that night and I actually sketched out that entire novel When we got home like I couldn't, then again, that was date night. And it just went up in smoke, because that's what usually happens. But sometimes we'll have a couple sitting next to us at dinner. And I'll like be eavesdropping and like catch something. And even just something one of them says will inspire me. But it's usually something that kind of hits in a certain way. It just kind of hits this little artistic button.
Jack Wilder
It's also I think a lot of what really is the moment of creation for us is the what is the conflict? What, what kind of a romance is this? Is this like, these two people hate each other? And they're forced by circumstances to interact, and they fall in love that way? Is it best friends? Like, is this that interplay between the two characters? What's the flavor of story that we want to tell? And then everything kind of builds off of that? Because that's the beating heart of every romance is? How do these characters meet? How do they fall in love? And what is it they have to overcome to get to their happily ever after? Right? That's the bones of a romance story. And there's a million different ways to do it. infinite number of ways to do it. And when we come up with a story, that's, I think, really the nuts and bolts of what we're trying to figure out when we're deciding on a
Jasinda Wilder
story. I mean, it can be an Instagram picture. I mean, I, if you want something inspiring to write about people that are watching it, go check out Hugh how his Instagram and his amazing whirlwind romance with his beautiful novel girlfriend, and you will be inspired to write, you know, just like those kinds of things hit you. And you're like, wow, and it doesn't have to be like that story. But you just see that like love between people. And that inspires us. And so the characters just kind of come from that feeling. And I think for us, it's fun. Like, we love that we love Pete like people and kind of dissecting their motivations. And would they get together? Would they not get together? If they were forced to be together? Would they eventually fall in love, like those kinds of things,
Jack Wilder
psychology of hangups is really, really vital for a romance author, you you, you were talking at the beginning, about how everybody can learn from romance. And that's really one of the things is that as a romance author, you really have to understand people, you have to understand what's going to make a daddy's girl who lost her daddy, hold on to her heart, what's going to stop her from wanting to fall for this guy that she is attracted to? That's great. But she's got something that's going to make her not what are you going to give this character that's going to cause them to hold on? All right?
Hank Garner
What is the most misunderstood aspect of romance that you guys deal with on a continual basis? Are there? Are there still misconceptions about the the genre and the people that work in the genre, that you're just like, come on, people come into the 21st century,
Jasinda Wilder
people think that we just lay around and have sex all day, and like, just, I'm serious, I guess it's all the time, even publishers have said this to us. Like, literally said that, like you just you know, probably just wake up and then drink your coffee. And then you guys go try out sex positions. I'm like, What are you talking about? Like, I have six kids. I um, I think that's the thing that bugs me the most like people. I mean, we do have a lot of sex. In the house. Yeah. Now that they're in school all day. Yeah, that's all we know. I'm kidding. But we take this very seriously, I take this very seriously, Jack is another story. But I treat this he's always jumping the shark. Exactly. Always jumping me and jumping the shark. But I have an office, I get up I you know, take this very seriously, don't work in opportunity don't work in our pajamas. We get dressed. You know, we treat it as a profession. And I do think that there's like this, this idea of like a writer's life. That is nothing like I have ever experienced and if there is a remedy guess if you're publishing one book a year, maybe you can do that. But we published a book a month usually or every 45 days. So we have a word count that we need to hit
Jack Wilder
we make nine to five we have expectations right?
Jasinda Wilder
And if we don't hit that we make make it up over the weekend. Like we will say okay, I this day, I did not get this many words in. This was my goal. I'm gonna have to play catch up. So can you watch the kids while I go and do this? I mean, that's, we've always kept that. And I think it is, you know, I see a lot of people say like, oh, I have writer's block, or I like my, my muse has left me and I just will not tolerate that. Like, we will not allow it. You sit down and you put words on a page, even if they're shitty words, even if they're not the words you expected. You get them out and there will be There's so many words, and sometimes you can use it. And sometimes you can't. But it's the practice of writing, like, there are not days where a plumber just decides not to be a plumber, you go and you work. And that's how we treat our craft and our art in the same way we respect it. So we know that if we don't do it on a regular basis and give it that respect, it's not going to get better, right, it's not going to get easier, that's for sure. So we just we hold ourselves to that standard, and that level of like, leaving, this is important. This is our profession, our job, our business or career. So we are going to do that no matter what we have shitty days, we have days that we are wishing that we could just lay around and do whatever people think we do all day long, the Kama Sutra or whatever, but we have to actually produce work and have quality work. So we really try to make it you know, just a non negotiable. This is what we do. And this is how we do it.
Hank Garner
Two things you said just ended that I want to hit on a few minutes ago. You talked about eavesdropping on a conversation and then coming home and and sketching out a whole book. If you're a writer, and you're not eavesdropping on conversations, you are missing out.
Jasinda Wilder
We love to people watch we love it. Yeah.
Hank Garner
Yep. People watch people listen. Yeah, 100% I'm right there with you. But you also talked about sketching out that book? Is that a common practice with all of your work? Do you are you are you guys planners? Do you plan out a book? And if you do, does that help in those times where you know, talking about the Muse not showing up. You know, if you have something sketched out, in you know what you have to write that day, whether it's you know, up to your standard of quality or not, at least you can write it and then come back and edit it.
Jasinda Wilder
Yes. And I always say this too. This is one of my biggest tips is, you know, I have an iPhone and you have the Notes app, every time I'm anywhere in something inspires me I write just a few ideas about a potential story or potential character, a name, even we've been in a in a cemetery. And we've just picked some names that we liked, I mean, just anything random that could help inspire, we write that in a note. And then if I have a day where I'm feeling like I'm just not sure where this is going, I will look through my notes. And a lot of times that will spark something for us. And I'm a big planner, he doesn't do this. I think he has a list of names though. A list of names, but otherwise he will not even make a grocery list. And as an example, when I had our fifth child, I sent him to the grocery store for bread and milk. And he came back with 20 items, none of which were bread or milk. That's how enlist was making this is I love him, but it's true. And I make lists for everything. I mean, I have a list every day. I have a list every month, year goals, future projects, like it's crazy. The amount of lists I have, I have notebooks full of less. It drives him crazy, but it ends up making us work really well together. Because again, he's like the scatterbrained actual artist, and I'm more of like, okay, let's look at big pictures.
Jack Wilder
She plans that I pants exactly 100%. Right answer and we do it at the same time. And it weird, it's weird, but it works.
Jasinda Wilder
It's very weird. And it has caused conflict. I'm not gonna lie. I mean, there's a very I can tell you a very specific book, a very specific situation where I wrote something, and he completely changed it. And I didn't even really realize it until it was published that it was changed. And it caused a big problem, like huge, like, I was livid. Yeah. And so that that can be a boo boo. And now we've kind of realized that I have to do the final read through. Because he will kind of go off on a little tangent with things. And he really is I will say like the fine details, he makes it come to life because he will make those things that you feel like you can touch it, you can taste it. And I'm not that way. I'm more like the dialogue coming from more of a theatre background. So he really does add so much, but sometimes it can go too much. And
Jack Wilder
they just describing a flower and not really that no,
Jasinda Wilder
yes. So I have to kind of reel it in a little bit. But we are very different in the way that we approach the projects. But I think that's been a benefit because the things that I'm not good at he really is and vice versa.
Hank Garner
So I know you guys have to go pick up kids in just a minute. But I do have one more thing that I want to ask you. Your collaborative process because you are a planner Jacinta and Jack, you are a pantser but you work on books together. How does that work? What is your collaboration look like? In a practical sense?
Jasinda Wilder
It's not practical at all. I'll be very honest. And he's, we have said I don't think we could do what we do with anyone else. Like if we had another author friend that wanted to collaborate with cuz I think our process would drive them crazy. And we couldn't work the same way. But really, like I said, I usually do the big picture. And I do the dialogue. And a lot of times really funny people figure that I do the female characters, and he does the male. And that's almost never the case. Either we're working on them together, or sometimes even opposite. Yeah, because I'm almost more of like the male, the male voice sometimes Can you tell I'm always taking charge her. Um, so we have to really, like work that out in our storylines, too, because sometimes we have to balance that out. So it goes back and forth. It's like a volley. And usually we will sit in our offices and talk about what we're going to write seems that we're going to do, and then I will trade and we'll go back and forth. And then he will add things to what I have. And I will delete. I'm like the editor. I'm like, Okay, this whole
Jack Wilder
just got a vicious read.
Jasinda Wilder
I'm like, this whole paragraph, these little pages gots to go. So I mean, I think we have a system that for whatever reason, just works. But I think it's actually probably not something we could do with anybody else.
Jack Wilder
Yeah, yeah, I was really good. I'm what always stopped me in the beginning also was where does the story go? Right. And now that we've done it, and I have a feel for it, you know, I can, if I get stuck, a lot of the times, I'll go back, and I'll reread, or go back a few chapters or several chapters. And I'll read, and that usually puts me in the mind of like, okay, here's where it's going. And I'll sort of pick up the thread, usually writer's block, I think is not a block. It's, oh, crap, where was I going with this. And if you go back, and you reread where you have where you've already gone, it gives you an idea where you're gonna go, but she's really good at, you know, here's the next part, here's where the scene needs to go, here's, here's how it ends. I'm terrible at endings.
Jasinda Wilder
And I think that's what's so great about us working together is because when we get stuck, we can powwow and that's fine. I think community is also really important. Finding and writing community. And, you know, it's sad, because we loved our NWA. And there's been some things that have kind of blown that up recently. But it's you need to have a community and I think no matter what that looks like, if you have a writers group, that's in your, you know, local communities go to that get inspired, let people be a kind of a sounding board. In the very beginning, we had the Kindle boards, which was another place that we could go and have a sounding board, it's just really important to have that because when you're totally, you know, cut off in your office or in your basement, or wherever you're writing, it's really hard sometimes to find reality, and to have that kind of like sounding board, especially when you're writing romance because it has to be based in reality, unless you're writing like Alien, you know, orgies, you know, when you write, so sometimes we'll say, hey, how would we like if this was us? What what would be our motivation? What would be the next step? And we really do a lot of times use our own feeling and have that little powwow and that helps us take the characters forward, also. But I think it's really good to have writer friends, you know, even if it's just not necessarily a writer, friend, but a friend in your life that you can go to and say, Hey, I have this idea. I'm thinking about this. What do you think about this and get some feedback, get someone you can talk to about your ideas. I think that's really important.
Hank Garner
Excellent. Jasinda, Jack, it's been so much fun hanging out. If people are just discovering y'all. And I mean, God forbid if they've been hiding under a rock or something. Where can they go to find out about this massive back catalogue that you have and, and follow along with all the great stuff you guys are continuing to do? Oh, that's
Jasinda Wilder
awesome. We would love you to join us at Jasindawilder.com. You can find us on Amazon, Apple Barnes and Noble Kobo, any place that you'd like to buy your ebooks,
Jack Wilder
we have an email newsletter, and you first go to our website that'll pop up, you sign up for that and, and have a release a book. Anytime we got big news, we're, you know, here's a new series we're going to be putting out here is, you know, cover that we're revealing. Everything will be there, we'll put it out with our newsletter. And most importantly, you only get it when it's something that's important, so you're not going to get spam.
Jasinda Wilder
And I will say another little pro tip to all the authors out there. Your email list is your most important assets. We had our Facebook page taken down by a glitch that Facebook said we don't know what happened but we can't rebuild your page. We lost over 100,000 followers and doing that was very it was it was really devastating to us. But having that email list, you never will lose it. It's yours. Really try to build that that's like my number one most important tip to authors is really try to get that connection with your readers through your email. I think it's really important.
Hank Garner
Great advice, great advice. Jasinda and Jack thank you so much for taking time to come on the show today
Jasinda Wilder
thanks so much for having us
‍
‍
TAKE A BREAK FROM WRITING...

Read. Learn. Create.

Social Media Marketing for Authors
Book marketing. Those two innocuous words instill fear and loathing into the hearts of so many writers. You just want to write your books and have them sell themselves. Why do you have to tell people about it? Well, Susan, because you do. I know you want to write, but if your goal is to write, publish, and make money from your books, then you're going to have to find a way to make them visible. Thousands of new titles are uploaded to Amazon every single day. Millions of books are being published every year, and no matter how good your story is, without marketing, there's not much chance very many people will find it. 
keep reading
To Pants Or To Plot: Which One is Best For Your Story?
What kind of writer are you? Are you the sort who writes a meticulous outline that tips into the five digits or the type who sits down in front of a blank sheet of paper and lets the words pour out of you like a runaway train? Did you know there are specific terms for this kind of writing? Writers will come up with words for anything, I swear. Plotters are the first type of writer. They like to have detailed outlines that tell them exactly where their story is going. Pantsers are the other type of writer, which is kind of a weird name, but the term was coined by Stephen King (a famous pantser) to describe writing by the seat of your pants. Cute, eh? There is no right or wrong way to write your book, and I'm going to repeat this so many times. The right way is the way that works for you. 
keep reading
30 Dystopian Plot Ideas for a Terrifying Future
Dystopian fiction is one of the darker subgenres of science fiction and fantasy. It takes us into dark, foreboding worlds, where oppression and bleak landscapes are the norm. Books like 1984 by George Orwell, The Hunger Games by Suzanne Collins, and Brave New World by Aldous Huxley have become classics that shine a light on political corruption, environmental disaster, and societal collapse.Why do we love these stories? Maybe it's because dystopian fiction allows us to explore worst-case scenarios, to grapple with the idea that the world we know and love could be lost forever. It's a way for us to confront our fears and anxieties about the future, to see what could happen if we continue down a certain path.
keep reading