Should I Pay a Publisher to Publish My Book? NO!
Doug Landsborough
April 20, 2023
The world of publishing is ever-changing and full of opportunities. With a fairly low barrier to entry these days (you just have to write a book, right?), more people than ever want to write and publish their very own book. Heck, that's how I got here.
But with all the changes in publishing, it isn't surprising that many soon-to-be authors wonder if they should pay someone to publish their book.
It's a fair question to ask–you can pay for someone to make your cover, edit your book, market your book, even write your book for you, so is publishing the same?
In this article, I'm going to let you know if you should pay someone to publish your book, then quickly look at how publishing works these days and your different options for getting your book out there.
Should I Pay for Publishing?
Just don't do it.
Like I said, the publishing industry is one that has a lot of opportunities for people. There are thousands of people pursuing their dream or making a career change by writing and publishing.
But, with that opportunity and the rapid technological changes that make publishing so viable, there has also been a rise in predatory "publishers" who are more than happy to rip people off.
Real publishers will never ask you to pay to publish your book. That's not your job. So if that ever comes up in conversation or in a contract, consider it a massive red flag and walk away.
There is no gray area. There aren't "publishers" out there who are willing to charge you for their services while looking out for you and working with you. If they ask you to pay for them to publish your work, they aren't for you.
I know some people are going to read that and still think that it's okay to pay sometimes or maybe the company that reached out to them isn't just after their cash. To help you understand it more, I'm going to cover the three different options for publishing (one of which has you paying them).
Hopefully, this will help clear up any doubts you may have.
What are the different kinds of publishing?
When it comes to publishing, there are usually two different options you can choose from: traditional publishing or self-publishing (there's also hybrid options, but that's an article for another day). For the sake of this blog, I'm going to include a third option: vanity publishing.
Let's dive into them.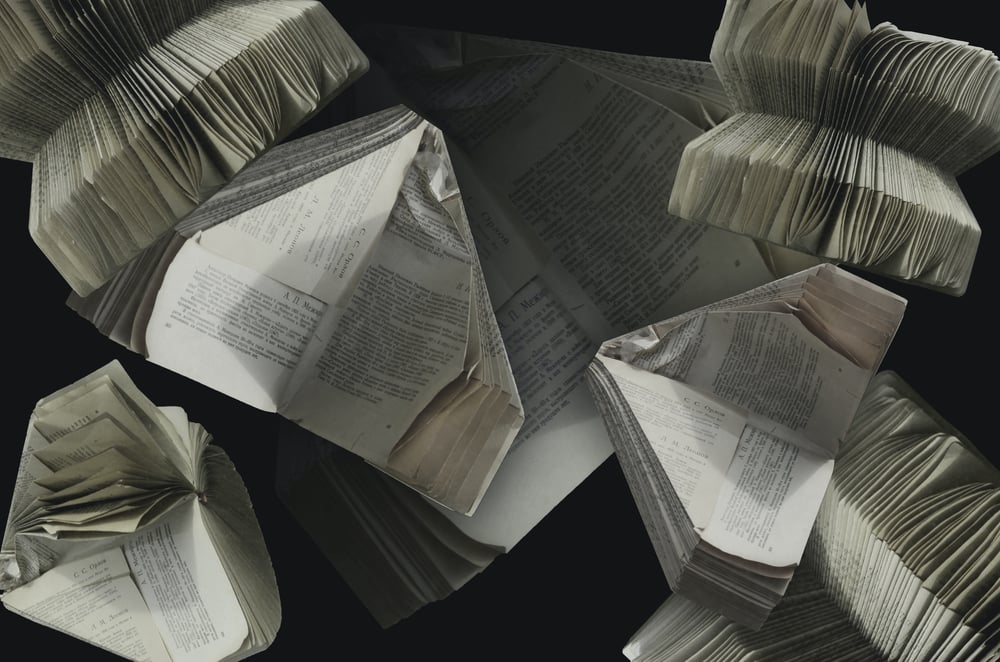 Traditional Publishing
Traditional publishing is the most well-known method of publishing. If you choose to go this route, your writing journey will involve querying agents who will go to bat for you with publishing houses or submitting your manuscript directly to publishers who accept unagented or unsolicited submissions.
If all things go well, the publisher will offer you a contract for your book. This may or may not include an advance, but will include royalties. But before any of that happens, they will make sure your book is perfect with their editors, typesetters, cover artists, and their team of people who are amazing at what they do.
If you look at all of that, you might realize that your publisher is investing in you. They aren't asking you for money. Yes, your royalties aren't massive because of printing costs and profit that the publisher needs to stay in business–that's if you even earn out your advance.
But no respectable publisher is going to ask you for money to publish your book.
Self-publishing
Self-publishing is a booming industry that has a lot of potential for authors to make a living. It's also an industry that requires some spending on your end. But if you're self-publishing, there isn't really a reason to fork over cash just to get your books distributed.
There are a handful of big players that you can self-publish through (Amazon KDP, IngramSpark, and Smashwords are the biggest), but none of them will ask you for money upfront to distribute your book.
These businesses make money by taking a cut of each sale, less digital delivery or printing costs, similar to publishing houses. Just like traditional publishing, these costs are deducted from the sales.
You do not pay for them upfront.
Here's what you could be spending your money on when you self-publish:
Editing
Cover art
Formatting
Marketing
Advertising
Note that none of these involve you paying someone upfront only to make them even more money with each sale of your book.
Vanity Publishing
Now it's time to talk about the "publishers" who make my blood boil: vanity publishers.
Before the dawn of the first Kindle reader and the popular adoption of e-books (only 37% of American readers exclusively read print books), vanity publishers would take advantage of people who wanted to publish a book but didn't have the story (or the luck) to get a contract with traditional publishers.
These were basically printers that would charge ridiculous prices without any sort of distribution or marketing capabilities. You would literally just get a box (or twenty) of your book.
Some folks made this work–some early self-publishers sold millions of copies of their books at conventions, from the trunks of their car, and so on. But these companies were largely there to take advantage of people. Once they have your money, they have no incentive to market your book any further.
These days, vanity publishers are harder to spot. They will often market themselves as a true publisher and might even include a few blog interviews in their publishing "packages."
In reality, these companies are charging hundreds, even thousands of dollars to essentially upload your book to Amazon, get a $20 cover made, and ship you a few author copies.
Self-publishing isn't easy, don't get me wrong. You have to wear many hats and learn a lot of new skills.
That's the exact approach modern day vanity publishers take. They capitalize on people who don't understand the process or maybe aren't tech-savvy enough to realize what's going on. Worse, they often demand the rights to your book in perpetuity or for decades–meaning you can't even turn around and self-publish your own book!
I've personally seen a woman in her eighties–a woman who escaped Nazi Germany with her family during World War II–get solicited by one of these publishers, asking for thousands of dollars to upload her manuscript to KDP and get a basic cover done.
These companies are exploitative and are the only ones that will ask you to pay to publish your work. If you're worried about a company that's reached out to you, check out Writer Beware. It's not necessarily an exhaustive list, but there are some scammers and vanity presses that have been called out on that blog.
Avoid them at all costs.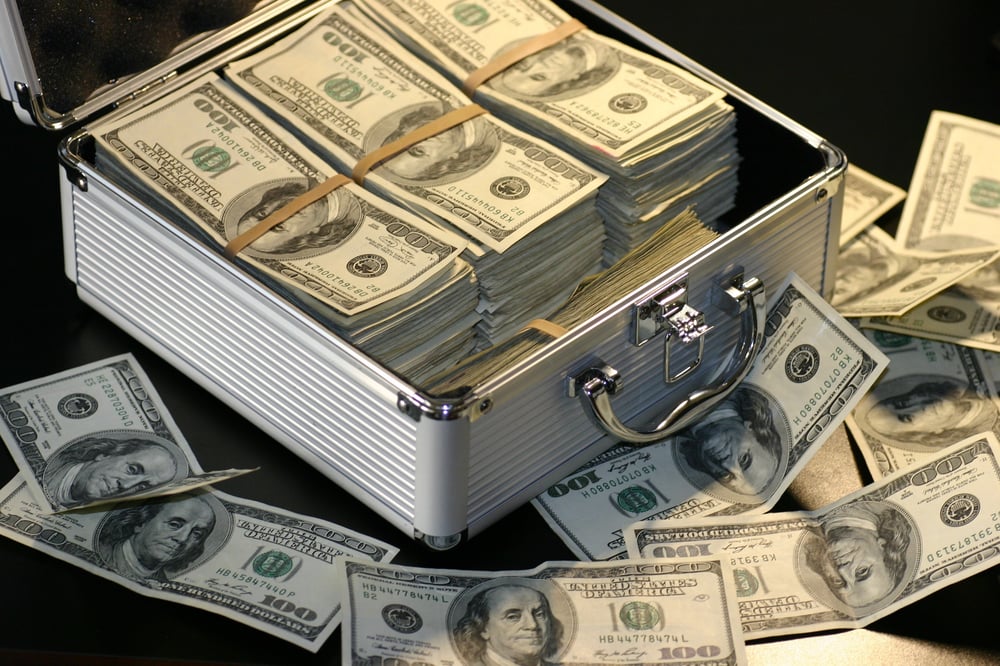 Learn How to Navigate Your Publishing Journey
I have genuine sympathy for people who get sucked in by vanity publishers. These are companies basically trying to use your dream to scam you.
Writing your book isn't the hardest part of being an author; often it's the stuff that comes after. How do you publish? How do you get readers to actually read your book?
Don't worry, dear writer, we've got you covered. Over at DabbleU, we have a ton of articles (with more being added all the time!) to teach you not only how to write, but all the other steps that come with it.
That means articles on planning your plot, crafting your characters, writing your story, editing, publishing, making money from your book, and so much more. If you haven't already, go and bookmark DabbleU here: https://www.dabblewriter.com/dabble-u
And to stay up to date on new DabbleU articles and everything writing, subscribe to our newsletter by clicking here!
And learn from other writers while you're at it! We launched the Story Craft Café as a place for all writers–not just Dabblers–to connect, share their work, and help each other navigate the choppy waters of being a writer. So grab a cup of your favorite beverage and join us over at: https://www.storycraft.cafe/
Happy writing!
‍
TAKE A BREAK FROM WRITING...

Read. Learn. Create.

Social Media Marketing for Authors
Book marketing. Those two innocuous words instill fear and loathing into the hearts of so many writers. You just want to write your books and have them sell themselves. Why do you have to tell people about it? Well, Susan, because you do. I know you want to write, but if your goal is to write, publish, and make money from your books, then you're going to have to find a way to make them visible. Thousands of new titles are uploaded to Amazon every single day. Millions of books are being published every year, and no matter how good your story is, without marketing, there's not much chance very many people will find it. 
keep reading
To Pants Or To Plot: Which One is Best For Your Story?
What kind of writer are you? Are you the sort who writes a meticulous outline that tips into the five digits or the type who sits down in front of a blank sheet of paper and lets the words pour out of you like a runaway train? Did you know there are specific terms for this kind of writing? Writers will come up with words for anything, I swear. Plotters are the first type of writer. They like to have detailed outlines that tell them exactly where their story is going. Pantsers are the other type of writer, which is kind of a weird name, but the term was coined by Stephen King (a famous pantser) to describe writing by the seat of your pants. Cute, eh? There is no right or wrong way to write your book, and I'm going to repeat this so many times. The right way is the way that works for you. 
keep reading
30 Dystopian Plot Ideas for a Terrifying Future
Dystopian fiction is one of the darker subgenres of science fiction and fantasy. It takes us into dark, foreboding worlds, where oppression and bleak landscapes are the norm. Books like 1984 by George Orwell, The Hunger Games by Suzanne Collins, and Brave New World by Aldous Huxley have become classics that shine a light on political corruption, environmental disaster, and societal collapse.Why do we love these stories? Maybe it's because dystopian fiction allows us to explore worst-case scenarios, to grapple with the idea that the world we know and love could be lost forever. It's a way for us to confront our fears and anxieties about the future, to see what could happen if we continue down a certain path.
keep reading