Romance Author Sierra Simone Shares How She Makes Characters That Are Irresistible To Readers
Hank Garner
April 20, 2023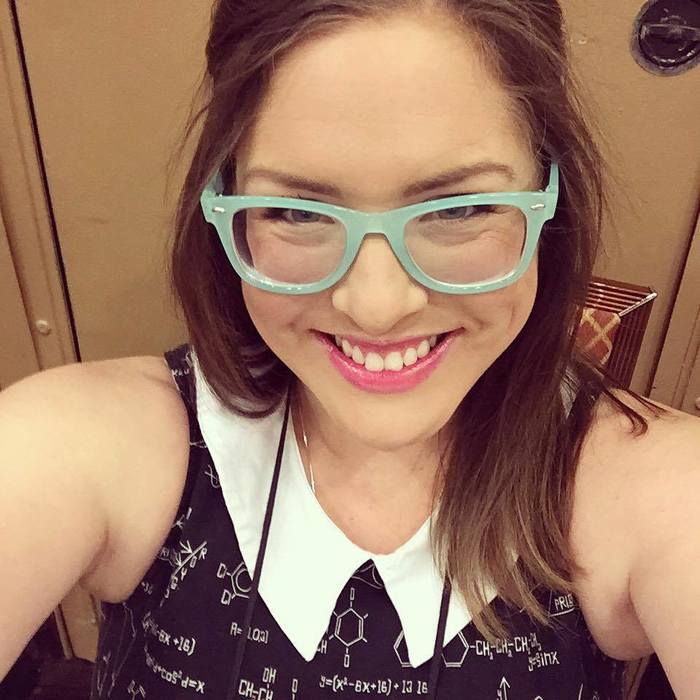 Hank Garner
Well, thanks for joining us in the story craft cafe for the kickoff of our kisstember event. And I'm super excited to have Sierra Simone with me. When we first started kind of kicking around a theme for September, I got to thinking, you know, it's about six months until Valentine's Day. And so this would be a great time, if someone was thinking about writing a romance book, you've got some time to get that written and possibly released before then, you know, if you're an ambitious writer, and so we got to looking for people that were just making a huge splash in publishing, and just really killing it. And Sierra was at the top of that list. So thanks for joining us today, Sierra.
Sierra Simone
Well, thank you so much for having me. I'm really excited to be here. And I agree, I actually think fall and winter are some of my favorite times to write, especially fancy, you know, anything like can I cozy in and the warm words written?
Hank Garner
Absolutely. So here, let's get a little background on you. How long have you been writing romance?
Sierra Simone
Well, I've been writing romance since 2014, was when I started drafting my first romance books. And then I started self publishing romance in 2015. But before that, I had been writing professionally since about 2012, under a pen name, and I wrote young adult dystopian for a traditional for a big five publisher in New York. And it was in between working on those young adult books for a traditional publisher, if anyone's done traditional publishing, you might know that the timeline is a little bit out of your control. So you know, you might turn in the book to an editor, and they might get back to you in two weeks, they might get back to you in two months. And so you end up having some sort of weird time. That's, you know, kind of unaccounted for. And so in those sorts of weird chunks of time, I started working on writing romance just for myself. And so when it came time to think about, like, how do I want to publish these, I knew that there wasn't a really big market for the kind of books that I was writing, not big enough, I think that my agent would have been particularly interested in it. And so I decided to self publish under under a pen name. And that way, it didn't matter if it was kind of a little bit off the beaten track, you know, I could I had control over it. So I could kind of package it the way I felt was honest to the contents of the book. And that's how I got started self publishing. So since then, I have published romance with a small press. And then I've also circled back, where I've now also publishing a book with another New York publisher that comes out next month. So I've kind of done an all in romance, I've done self publishing, I've done small press, and now I'm hybrid. So been everywhere.
Hank Garner
So here at the story craft cafe, we try to be publishing agnostic, you know, because there are different paths for different writers, and there are different. There are different benefits that each path can give you where, you know, when you're talking about traditional publishing, you usually have a fairly large crew of people come surrounding the release from editors, and publicity, folks, and different things like that. And where usually, if you're an indie publisher, you wind up doing a lot of it yourself, or, you know, people that you can contract out to you so you have the benefit of a big team. But like you said, you have the drawback of the publishing schedule, and a lot of traditional publishers want you to publish one book a year. And you know, there's a whole machine built around that. And a lot of indie publishers may publish two books a year, three books a year, four books a year, you know, and honor that just depending on you know, kind of what your output looks like. You said that the genre you were writing and publishing in didn't have a big audience. What would you elaborate on that one? What was it if you want to talk about it? And how did you know kind of kind of how did you learn what the audience reach for each sub genre would be?
Sierra Simone
Well, so the first romances I wrote were actually historical. So I'm mostly known for kind of contemporary, taboo erotic, but these were historical, erotic, and because they were so high heat, and because they were historical at the time, there wasn't really any publishers that I could see that were really investing in there. very, very high heat historical, especially things that were, you know, a little bit outside of sort of a traditional monogamous or straight kind of romance and historical. And so, um, I, I sort of intuitively got my way to this knowledge. So I'm going to talk, you know, like, as if I knew very precisely what I was doing. But this was sort of me acting on the limited information that I could glean in my sort of instincts, I used to be a librarian. And so I do have sort of a like librarians, way of looking at things sometimes. But all that said, this is me layering and things I learned along the way. But I do think you were so spot on when he talked about, you know, there's trade offs to every way every way that you're going to go, right. And so when people ask what's better, you know, going with a big press, going with a small press, self publishing, I always say it depends on a couple of things, primarily, what kind of author you are, and then what kind of book you've written. And so the kind of book you've written might change the answer. Because even though you might be an author who values things like control or having a lot of levers to pull, if you have a book that's going to benefit from the big New York machine, then there's a lot of wisdom and going with a big publisher, right, because they have a whole apparatus designed to sell books that are familiar to them. And if you have a book that fits in that box, then there's a lot of like, you know, ticks in the plus column. But if you've written a book, like a historical erotic book, that they don't have an apparatus for, well, a lot of those tick marks sort of shrink, right. And one of the things that I think is important when we think about a big apparatus like publishing is that they're very effective in reaching very big, accessible groups of people. So they're very effective at reaching the readers who buy two mysteries a month, they're very effective at reaching book club readers, they're very effective at selling romances with illustrated covers, right. So like, they can reach these big demographics. But when it comes to more niche readerships, that are not going to fit into the apparatus that they already have, unless they believe in your book so much that they're willing to build a new machine to get out into the world, that book is probably gonna fall through the cracks with them to like, they're probably not going to reach your readers. And so for me, what I see with self publishing, when you're writing more of a niche book, is that yes, maybe you lose the reach of that apparatus, but maybe that apparatus was not going to reach very far for your work. Anyway. And so at least when you are indie publishing, you can you can make an honest package that's honest, the contents of the book. So right now in romance, for example, we're seeing a lot of illustrated covers, those illustrated covers are going on books that maybe don't feel like Illustrated cover books, right? Like they might be really high heat, or they might be a little bit more serious or a little bit more emotional. But publishers are very, they feel really good about that package. And so they're putting that package on books that maybe don't entirely match it. Well, when you self published, you can say no, I really think that this needs to be the package for the book. And then of course, the great thing is that you can pivot to so you can say okay, I tried this cover is not tapping into what I need to tap into. So I can eat, you know, I have the power to recover myself and choose a new cover, choose a new blurb, choose new categories, maybe break, you know, break it into chunks so that it's a smaller book, and that reaches that serial reading audience. And so with like finding a niche audience, like historical erotica, I was able to pick covers that I knew would signal its like, its historical setting, while also conveying a pretty like, you know, sort of sexy feel right? Like I didn't have to worry about it matching the other books in the line. I couldn't make it be what it what it was. And so bit by bit, I mean, I think it takes a little bit longer when you're indie. I think sometimes it takes a little while to find your your readers but I did within half a year, I'd say I found they were small, but they were dedicated to that to that kind of writing, which is one of the reasons why I tell authors, you know, if you can, sometimes it takes a while for us to sort of find our organic storytelling brand. But if you can write the same sort of book not the not to a formula necessarily, but if they have the same promise that you're making to a readers if you can do that for a few books in a row. You're really setting yourself up for success because Then they know, okay, if I pick up a CR, Simone book I can expect blank. And if you have that existing promise that you're making to readers, it becomes so much easier to build that brand to build that destination, and make it easy for those readers to then refer your books on to other people, which is, of course, the goal. It's like the best way to market a book is by word of mouth.
Hank Garner
Absolutely. It's, it's interesting how we talked about how traditional publishing may have a wider reach, but they also may not be the they meant it may not have the mechanisms in place to promote your type of book. And what what we're learning is that a lot of indie publishers realize that a smaller dedicated fan base, will outsell kind of, you know, the big reach of how do I say this kind of, you know, spreading seeds wide? You know, the very targeted effort usually brings about a better success for the book.
Sierra Simone
Absolutely. I think, you know, I kind of this is like a very belabored metaphor, but sometimes I sort of think about this industry like a forest, right? Like there's so many trees, the trees are all different in their own way. And they're all great, like, they all do different stuff. But no tree is better than another, they're just different. And sometimes it can be really easy to feel like, what we want to do is we want to push out wider, you know that we want to make more space for ourselves that we want to define success as how much our last book sold, plus one more. And so we want to get wider and wider. Well, the sort of corollary to that in the storytelling sense is that it gets really tempting to start broadening your storytelling so to say, Okay, well, I write I don't know space operas with an old west flair. But maybe that old west flair is not, you know, it's it's shutting people out, it's filtering out readers, I'm just going to do regular old space opera, you know, no old west flair. And so you start broadening your storytelling in the hopes of getting more readers coming in through the gate. But in the process, you lose what's making you specific to yourself, you lose the thing that creates word of mouth, with readers, because maybe old-timey space opera Western isn't going to work for everyone, but the people that it works for, it's really going to work for. And those are the books that people say, Oh, my God, have you read this, you got to read the I'm going to buy it for you, so that you read it right now. And so when we're thinking about this sort of forest metaphor, instead of thinking wider and wider, I always encourage authors to think deeper. So think deeper and deeper into what you uniquely do what sets your books apart, which should be an organic tie into what you love to write anyway. And as you focus on building that destination for yourself that's uniquely you, then I think that you end up with this a dedicated readership that is passionate about your books, and then they sell your books for you. You know, they and so like you were saying, like it's more worthwhile to have a smaller but passionate readership. I think that's exactly what I see in indie marketing.
Hank Garner
Yeah, passionate readership. How long have you been indie publishing in this kind of spicy romance space that you're in now.
Sierra Simone
So those historical radicals came out in 2015. And that was also the first year see here. I'm like, I was talking like, I'm so wise. But I also did what I'd say not to do and pivoted to a completely different sub genre, and wrote a book called priest in 2015. And priest is kind of what it sounds like. It's a taboo erotic romance. And, and it was a big departure from those historical books, but found me like a really, you know, enthusiastic readership for people who are hungry for forbidden romance. And so since then, I've published one or two books a year, and D, in addition to maybe some small press titles, and then now another New York title.
Hank Garner
I'm in let's see, so just before you started publishing, the indie revolution, really kind of took off a few years but around 2010 2011 Yeah, we can almost directly tie that to the launch of the Kindle. And you know, the the ability to have a device with all of your ebook They can quickly download and you can carry a whole library with you. You know, which then Amazon launched their platform for publishing, which kind of opened up all the possibilities for indie publishers. And, you know, things skyrocketed from there. When you were first writing for your traditional publisher, and you said it wasn't quite a fit for you, they weren't prepared to promote and, and to market those kinds of books. Do you feel like that indie publishing allowed for a wider niche? Availability of books? Do you feel like that there was finally a place where books like you like to, to write and read could have a home?
Sierra Simone
Absolutely. Well, and I think that I would say, breakout stories always happen. unusual stories always happen, even inside the New York machine, I think the difference is, is that they typically need to be stories that a couple other people have bought into, and have seen viability and and a lot of times that viability is tied to for like, lack of a better word capitalism. And so and capitalism is obviously favorable to certain kinds of stories, right. And so one of the things that I see that indie publishing did was it not only lifted some of these gates for niche storytelling, but it lifted some of the gates for authors from backgrounds who New York had often kind of been like, No, you know, like, we don't think this will sell. So like queer storytelling and storytelling from marginalized backgrounds, that really, I think found a new kind of home for new kinds of stories. And so instead of saying, you know, a story about someone with like, I have narcolepsy, for example, and if I was going to write like my great American narcolepsy novel, it would have in, you know, say, in 2002, it would have had to be a book club kind of book, it would have had to be serious and issue driven. But with indie publishing, now, I feel like you know, you could write your narcolepsy story, and it's in space, or it's a narcolepsy fantasy story, or it's a sexy parcel of narcolepsy story. I don't know what that would look like. But I've tried to do it a few times. So. So the idea
Hank Garner
for somebody out there exactly when scribbling that down, are working on that this weekend.
Sierra Simone
And so I think it allows for layers of experiences and backgrounds and ideas that are not just outside the box in terms of being a niche sub genre, but allowing different voices and perspectives into the mix without a gatekeeper saying, No, this is not, we don't think this will make money because it's only for people of your background. And I think that indie publishing has really disrupted that, hopefully, in a good way. Because I do think that a lot of at least in romance, a lot of publishers have really more so open their arms, different kinds of stories. And that's one of the things that I see is just a huge positive, like, there can be arguments made about, you know, India's really changed pricing models in a way that's hard for publishers to compete with. And Kindle Unlimited has really done a lot of disruption in terms of how we think about books at price points and stuff like that. But that is one of the things that I see as a huge net positive is that India has proved now there's an appetite for all kinds of stories. And readers don't tend to think of stories in boxes, the way publishers have, like readers just want a good book.
Hank Garner
Right? When you're thinking about romance genres and sub genres, there's a difference between romance that is spicy, that has high heat level. And how do I say this on a on a family friendly podcast and, and stories that are just heat and just spice if you know what I'm saying? Because the in my perception, the the differences in Romans, we've got a human story, a relationship story, we've got people in characters that we care about, and they're on a journey of some sort, and we get to go along with them on the journey. And we just also happen to have a front row seat for, you know, all the spice. So how do you feel about romance and building characters that readers really bond with, and are willing to go on a journey with?
‍

Sierra Simone
Well, so I will give you sort of the librarian answer that they tell us and you know, librarian workshops about romance, which is that if you're thinking of heat level, generally the Rubicon for what we would consider a romance novel with spice and then romance novel that's the spice is sort of the point is that you can in the first you can remove the spice and still have an intact story. So if I took out all the love scenes of, you know, a certain novel, but I could still track the emotional growth of the characters, their fusion together, that would just be a romance novel with spice, right? Like it's it's adding, it's enhancing the journey, but the journey doesn't need it to happen on a fictional narrative level. Now, the other option, the sort of like, you know, the book is all spies. That's the point. If you took out the love scenes, the story wouldn't actually make sense, because so much of the character growth is rooted in physicality, and their physical moments together is actually the engine that drives the story together. I've heard some people kind of that librarian definition is sort of the standard definition, right? That it's the love scenes are what makes the plot move forward. In the same way that in a thriller, it is the action scenes that actually moves the plot forward. I've seen some people say, you know, no, a more accurate definition is that it's the love scenes that grow the character. So it's the character arc, rather than the plot that we see being tied to the love scenes. And generally, I find that when you're thinking about building character, and romance, especially a spicy romance, we're spices. The point is that you don't think of love scenes as just sort of a separate sort of card that you're slipping in between the pages of the books, you know, they really need to be integral. And I think for them to be integral, you want to have complicated characters. So one of the one of the little tricks I do for myself when I'm creating romance characters, is I like to think of two very different things about them. That like, make no sense in conjunction with each other. And then the book is me trying to figure out how these two things are the same person. So one of the examples I give is that in priest there is the main character's brother is on page like a couple of times. And I had no idea that I was going to write a second book about this guy. So I just made him a dirtbag because I really wanted, I wanted the reader to be like, Look how good this main character is compared to his dirtbag brother, right? He's a millionaire who, you know, goes to gentleman's clubs and stuff like that. And like just this, you know, rich dirtbag. And then a few years later, I was like, I kind of want to write the dirtbags story. But all I've all I've put on page about him is that he's like, just a jerk. And so I had to figure out like, how do I give this person enough depth, that they will slowly unravel over the course of this book. And so I, I thought for a minute, and I knew that I wanted his mom to have cancer. And so not that I wanted it, I just knew that like, that was gonna be what the story was. Right? And, and so I decided that the thing that he does, in addition to taking his mom to her infusions, as he reads romance novels to her out loud, and the infusion room, but also to all the other people that are in the infusion room, so he's a little bit of their like, you know, audiobook narrator in a sense that he reads to them all. And I was like, Okay, so here's my, here's my contradiction. I have this guy, this millionaire who goes to gentlemen's clubs. And then the morning after he goes to his mom's infusion appointments and reads books out loud to her, how are these the same person? How do I create a character where these two things are true? They've come organically out of this person's inner landscape, and not have it feel out of character or contradictory not have a review, say, I don't understand how this is the same person. He was a different person page to page like, that's my that's my challenge. And doing that has given myself that exercise I deal with almost every book now has been so useful because you create these really complicated, flawed, slightly contradictory characters. And I know that's like flies in the face of all the advice we're given about characters, right, is that they're supposed to be sort of cohesive, coherent everything, it sort of unfolds logically, from there, the core of their person, all of their decisions unfold logically. Because we don't want characters to feel arbitrary. But part of our balance as authors is that people are arbitrary. People are contradictory, like we sometimes do things that we know are wrong for reasons we can't explain to ourselves, or sometimes we accidentally do the right thing and only realize it was the right thing. Later on, or as we're growing, we might be sort of moving between stances in terms of what we believe or how we think about the world if we're kind of in process of changing who we are, which isn't romance is often how happening. So not shying away from that sort of contradictory kind of character is really what I have been leaning into. And that usually I think, lends itself well to a spicy romance arc. Because you can have these sort of messy people doing, you know, making messy choices.
Hank Garner
It sounds to me like you've you think of plot as an outgrowth of character. And I want to, I want to come back to that in just a minute. But I have another question that I have to ask you before I forget. You mentioned the the character whose mom had cancer. And you also have in your other writings, like the pre series that you mentioned, we deal with trauma in in that series, and you know, a parent with cancer is obviously trauma. How do you handle that trauma like that in a, in a series or in a genre, that you maybe want to dodge trauma? If you know what I mean? Like if you're, if you're talking about human relationships, and intimate relationships, especially, trauma may be one of those things that as a writer, you just want to steer away from? Because things get way too complicated to go into? Do you feel like that dealing with those issues head on, brings a richness to character and opens more opportunities for human engagement? I, I can't exactly put my question into words, but I think I hope you get the,
Sierra Simone
I'm with you. I'm with you. Okay. Yes. So I part of me, one of the reasons why I'm in a spicy romance in particular, you very rarely see any sort of sort of spiritual aspect to it. But one of the reasons why I like writing that is to me, I am, I'm a very whole person, and that my physicality and my inner in my inner landscape are very tied together. And so my spiritual life and my physical life are one of the same. I'm like, I'm one Sierra, and they don't, they don't divide into boxes, and what but one of the reasons why I write like that, aside from just being that kind of person is that I really feel like when we're digging into what would make us a good partner, or someone, part of that inevitably is going to be sort of reaching into old wounds, or things that have held us back from being a good partner in the past, which is often something like trauma. But one of the things that I really liked about genre fiction, I liked it as a librarian, when I was recommending books I like it as a writer is that different genres give you the power to heal wounds, and really specific ways. So one of the things that I like about romance in particular, is that every romance by definition ends and a happily ever after. And so no matter what kind of, you know, hurt, we're exploring, or no matter what happens to the characters, no matter what they do to each other over the course of a book, they are going to land in a place of justice and optimism. And so romance is always jumping out of a plane with a parachute, I think, you know, like, because you always know that it's going to be okay, that no matter how hard the fall is, like you're gonna land on your feet, and you're gonna land on your feet with happiness like these characters are. And so for me, it's almost like, I don't know, this is like such an old Star Trek reference, but and you know how they have the holodeck in Star Trek, like romance is such a great holodeck, because you can go and you can have these really emotional, intense adventures, but you're always sort of contained by that promise of the Hga. And I think different genres, give the safety net in other ways. Like I think speculative fiction gives you that sort of buffer of it being another world where you can think out the problems in a new way see things in a new lens, mystery and thriller gives you the promise of justice at the end the promise of resolution and answers and knowledge and closure. Well, unless there's a ton of French mystery, but that's the difference. But, like, I that's one of the things that I really love about genre fiction is that it gives you this toolkit to kind of jump into messy hard stuff, and have it still be this sort of juicy experience for reader. Like there's a difference between crafting a fictional narrative and writing an essay on medium.com about something hard or intense. And it's not that there's not a place for that kind of nonfiction, but fiction gives us a different way into hard and messy stuff that I think we kind of crave. I'm sure you guys have talked about this before, but they've done multiple like brain imaging scans where they found that as you're reading your brain is not super great about differentiating between reality and the words. So like, if you read about someone kicking their leg, for example, the part of your brain that controls kicking your leg lights up a little bit. So your brain is actually responding in this very empathetic way to what you're reading. And people who read often are actually more empathetic than people who do not read like this is like, scientifically measurable. And so when fiction kind of delves into messy human experiences, messy human emotions, our brain sees it as experiencing it for ourselves. And so I think that there's something really compelling and wonderful about that, especially if I can then give sort of the gift of happiness at the end.
Hank Garner
You mentioned ATA a couple of times. And in Romance, we learned this, we did a show with Beverly Jenkins, Romans legend a couple of months ago, and she talked about the importance of H. E. A. or H. F. N., happily for now, as opposed to happily ever after. And she talked about the importance of if, if it's a romance, it must have an H. E. A. or at least an H.F.N. at the end of it. And that's literally what makes it fit into the genre. Have you ever been writing a book and just think I'm just not going to give these characters a happily ever, ever after? Like, are you ever tempted to
Sierra Simone
literally never, I do want to trick my readers into thinking that this is going to be the one this is going to be the one romance book where there's not a happily ever after. So there's usually in a romance we call this, either the dark moment, or the low moment, or the dark moment of the soul, where everything all seems lost. And most most genre fiction has this kind of moment. But in the romance, it's the couple is apart, and you just don't see any way that they're going to be able to make it work and move forward. And I want that. I mean, a lot of my books could be summed up that like the entire book is the dark night of the soul. But I want it to be so achingly profound, that there's just no way that you think that these two people are going to make it make it work. So I do like trying to pull that, you know, hat trick with my readers where they're like, Oh, my God, it's never gonna work. And then somehow it does.
Hank Garner
I love it. We were talking a minute ago. And I said, we'd come back to that plot as an outgrowth of character do you think of, of of laying out a book in those types of terms that, that I've got to know the character first before I can decide what's going to happen to the character?
Sierra Simone
Absolutely, absolutely. In fact, I like have like a little diagram that I draw, I approach this is going to make it sound like I approach things in a very linear way. And I don't typically, I'm a very sort of circular and recursive person. So this is gonna sound like I sort of approach books and storytelling in a sedimentary way where I sort of lay down one layer and then lay down the next and that's not true, they do inform each other. But the general direction of me thinking about a story is sort of this like upside down triangle. And the first layer is setting. So for me, even though I write typically contemporary, my contemporary settings are so important to how I think of the story. How I think of the characters. The CO written book I have coming out in September, I'm very little meat cute, that that story is set in a small town in Vermont, where every day is Christmas. It's Christmas all year round and Christmas nosh, Vermont, and that's where they film very wholesome movies, for legal reasons. It's not Hallmark. But you know, it's like small mark in the book. And so having that tone as our setting, informed what kind of characters we wanted to put in there. Because we knew that we wanted to have characters who sort of, were natural to that setting, right? So like, if you have if you have a romance set on like our ranch in Montana, right? Like, you probably want a cowboy or cowgirl there you have your people who are natural to the setting, but then you want to have unexpected people in your setting too. So what if I plonk a city boy, you know, in the middle of this ranch in Montana? What if I plunk this, you know, bewildered human on a spaceship, you know, in a different galaxy or something like that. So having your unexpected people in your setting is a really sort of juicy little story prompt, right? And so then I can start thinking about characters, which is sort of my like, second layer here in the triangle. So I think about setting and then from the setting, my characters sort of arise. So my last falling standalone was a book called St. It's about a sad monk. And knowing that you know that he was going to be in this monastery and, you know, thinking about moving monasteries, it allowed me to kind of think about who he was now after five years of being shaped by monastic life, like how that environment has changed him. And then that also helps me think about, you know, when in romance, you're usually doing character development sort of in relationship with each other. So if I have my sad monastic monk, then I'm gonna have my you know, this ex boyfriend who doesn't believe in any of this, you know, Catholic nonsense. And so he's going to show up here, and together, they're going to create friction inside of each other in a good way productive sort of friction. That was like an unintentional euphemism. I didn't mean it's me, emotional friction. And then the very last layer of my triangle is plot. And you can see how little I think of plot. It's like, just this tiny, little, tiny little afterthought. But really, it's because I Gosh, who was it? The guy who wrote Redshirts, I think was the one who said it, and I can't remember his name. But he said, once on Twitter, that characters poop plot, like, if you didn't use word food, but you know what I mean, like, Yeah, but if you put characters on the page, they will literally just start pooping story as they go. And that comes from having robust characters, I do think that you have to have messy enough characters who create problems that need solutions as they move through the world. And I use that in a loose narrative sense, I don't mean that every character needs to be a catastrophe, but just in the sense that they're, they're moving through the world changes their environment, they have enough agency, that their environment changes as they move through it, and therefore, you know, like consequences arise from that in a narrative way. And so, I think that, once I have my setting and my characters in place, all I have to do is put my characters on the same page as each other. And the story starts unspooling. From there, I usually start with a premise, you know, like we the book that's coming out in September, there is someone who is like a, an only fan star, and she gets accidentally cast in a wholesome Christmas movie. And so once we start with that premise, and I put them, you know, in my Barbie Dream House, I put my Barbies on the Barbie Dream House and just start going, they just go from there. And I find I only very loosely have to sort of pin myself to a three act structure, which and I say that like, like, I know what I'm talking about. But three act structure is so ingrained in western storytelling that we all instinctively, I think, move through it. And so I just have to remind myself, okay, around the 30%, Mark, whatever that is, for this project, you know, I want to make sure that we've sort of passed through a doorway where nothing's going to be the same. We've We've crossed a Rubicon here, and then about 66%, I want to make sure that stuff is starting to hit the fan. And so just having that sort of loose idea in mind helps me right and so I, I say I'm going to tell tell this joke, I've told it a million times, but it some people are Pantsers. And some people are outliners. And I always say panty liner, because I do I do a little bit of Buffalo. I love that.
Hank Garner
I have no comment for that. That's fantastic. That's fantastic. Um, was it John Scalzi, who you're trying to think of?
Sierra Simone
Yes, yeah.
Hank Garner
I was. I was racking my brain who wrote Red Shirts?
Sierra Simone
Sure. It's what I couldn't think of as.
Hank Garner
Oh, man, um, see, you're looking over your catalogue of books. It, it seems to me that one thing that you like to do is to take tropes. Maybe tropes is not the right word, but concepts that we're familiar with, and turn them on their head and find a new way to tell that story. And your newest release, Sherwood kind of does that, you know, we're all familiar with Robin Hood. And you kind of flip that around in a number of ways and make something that we are inherently familiar with and bring a whole new story out of it. How do you feel about, you know, taking those types of things and spinning them around?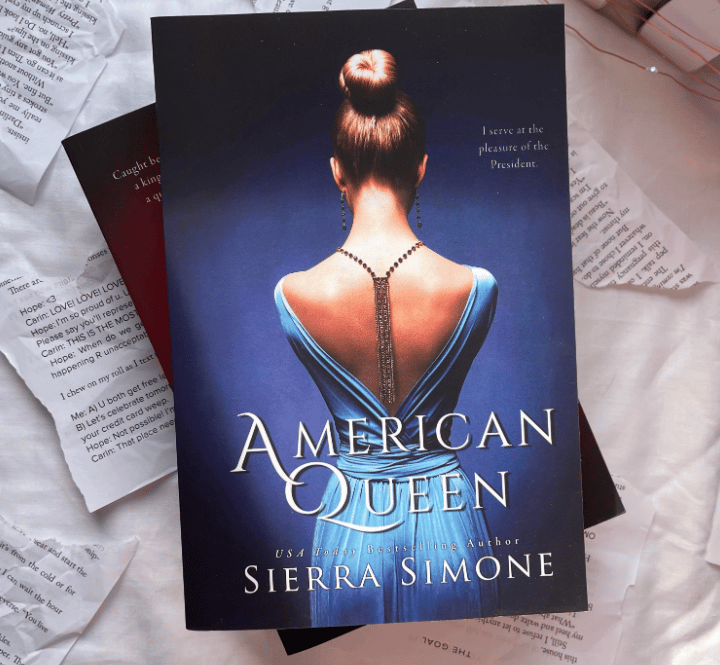 Sierra Simone
Well, one of the reasons I was drawn to romance away from young adult was that romance is inherently an iterative genre. In the same way that mystery is too I think, in some thrillers, where you're not expected to reinvent the wheel, No book, no one book is expected to hold the weight of being a brand brand new groundbreaking piece of work. Instead, you can build a career iterating on the themes that matter most To you, which is, you know, I do think I can see I can see this an author's Like, who do write ya like Holly Black where i She's my favorite author, and I can see, you know, she's got a family of themes that she's always working sort of towards. So whether it's fairies or vampires or magical conman, she's sort of exploring these questions from different angles, you know, and the answers might ultimately end up being the same. But like, the questions always feel slightly different because they're being approached from different ways. But Romans, I think, really throws his arms wide open to that idea, and says, you know, do you want to write 10 Different Duke governance books? Why then you can, like, you can do that, because readers, romance readers love reading the tropes, they love, they want a new story, but they love the familiar dynamics of a trope. And, you know, I came from a genre where that was a bad thing where trope was said like a dirty word. And so coming into a genre where that was embraced wholeheartedly where people searched like on Reddit threads, you can find and you know, the slash romance threads, people saying, like, I want more. seven foot tall, blue alien human woman romances, isn't it? Can anyone help me out? And then it's just like a list of all these books. And so when romance readers find tropes they love, they want to read more and more of them. And for me, that's just like, such a, such a freedom because it allowed it gave me permission to go back to my old favorites, like the King Arthur story, like Robin Hood stories and say, What do I love about these archetypes? Like, what do I love about an evil sheriff? You know, I definitely was like, the kid who fell in love with all the wrong people in like all the situations. And so you know, if you're the person who's more interested in villains or something, you know, like romance sort of gives you that freedom to say, what is it that I like about villains? Is it this and then you write a book, and then you're like, oh, but maybe also it's this and then you write another villain book. And then you know, and so you can kind of keep exploring. And so I really love having the freedom to go back to my old favorites, I think the new Camelot trilogy, I'm sure what are really great examples, and really just dive in to figure out like, what is it about these archetypes that captured me that I really, I really loved and wanted to explore? And then how can I also see myself in them. So Sherwood is, you know, contemporary, so as new Camelot. But they're also like very bisexual romances. And so it was a way for me to put myself as a bisexual person into those romances and kind of see my own inner landscape reflected back at me through the narrative.
Hank Garner
Some people hear the word trope, and here, you describe readers that are looking for certain types of stories, you know, like, like you said, the seven foot tall, you know, blue skinned alien, you know, looking for a human woman, and, you know, I want to read all of those and and if they haven't read the genre, immediately sort of dismiss it as, as, as like the story is just being told in the same way over and over and over again. Can you dispel that misconception?
Sierra Simone
Yeah, well, I would say, I think of it, I think of it in two ways. The first way is that I think limitations are actually generative, which is kind of flies in the face of something that we're told about creativity very young, which is that creativity equals imagination equals on trammeled unfiltered ideation. And that is not always the case. In fact, I think if we're given a massive room, and just said, I eat about whatever you want, and then emerge with a book three months later, it might not work for all of us. And so actually, I do think limitations are generative. And the fact that if someone said, Okay, Ida about a forest and come back with a book in three months, well, then you're gonna maybe have a place to jump off from that limitation is going to actually focus your thinking. One of the things that I think is really interesting about brain development is that when we are kids, one of the ways that our brain is developing is that our brain is actually deleting, like synapses, which seems like a bad thing. We want to have as many as possible. But by having as many as possible, our thinking is actually slower. It's more efficient, to have very direct, well used neural connections. And so I mean, which is not to like neuroplasticity is like a whole thing. And like, you know, this is my field of specialty, but to use it as a very rough analogy. I think that At limitations are actually good, because they give us some some focus and allow us to start manifesting because if you can write anything, then you can write anything. And the pressure of that is really big. But if you're going to write, you know, like a space opera with an old west flair, well, then you immediately start thinking about how you might interpret that how you might translate it. So the other way I think about it, and, you know, in conjunction with limitations being generative, is that it's like a writing prompt, in a way. And I have judged enough story writing contests I taught writing when I was a librarian, that I can tell you that you can give the same writing prompts to 30 different people and have 30 Completely different stories. Oh, yeah. Because each author is a is a soup of their unique experiences and perceptions and books that they love and art that they're responding to. And so each person is going to create something wholly, organic to themselves. And so I think that tropes are they function in the same way if if you and I both said, Okay, we're gonna sit down, and we're each going to write a world weary detective who gets partnered with a young, enthusiastic rookie, like to end we're going to write a mystery novel, then that we're going to come up with completely different books, you know. And so that's kind of how I see tropes as a as a, both as a generative sort of idea, but also as a writing prompt as a starting place that will almost always be different.
Hank Garner
In the romance genre, we we have all of these subgenres, and we have these really nifty names for a lot of them and one of those is meet cute and your your book coming up next. A Mary little meet cute, is kind of funny to me, because you just put that right in the title. And, you know, it's kind of a wink and a nod and, you know, a little tongue in cheek. What's the idea behind this book?
Sierra Simone
So, Mary, little meet cute starts with our heroine bee, who I had mentioned she she has a job as an adult performer, content creator, and she threw like, a little bit of a misadventure at the beginning gets sort of accidentally cast in this very wholesome family Christmas movie
Hank Garner
is a hilarious setup. By the way,
Sierra Simone
It is pretty funny. Um, we, I have my coauthor and I actually got the idea for on a writing retreat. So we would we go on these writing retreats together. And then every night if we've written all of our words, we can sit in her bed and eat pie and watch movies. That's like our carrot, you know, at the end of the stick. And yeah, and then we ended up usually having these retreats in winter. So the movies are almost always cheesy Christmas movies, right? And we were watching them and I was like, you know, the production quality does not there's not a huge difference in production quality and adult entertainment. It's, I think, two sides of the same day. And someone could make a lot of money if they just double dipped in both because they'd probably have you know, the same kind of like script writers set designers costumers. And then we're like, Oh, my God, what is someone to him? So that's that's sort of how the idea came to be. But poor be she makes it to Christmas, Nash, Vermont, she has to hide kind of, you know what she does for her day job, so to speak, her night job, I guess it would be. And her co star is a washed up member of a boy band, who is just trying to make good, he has a scandal ridden past. And he's trying to reinvent himself. And so he also has to sort of be very much on the straight and narrow, but it turns out that he is her number one subscriber. And so he recognizes her immediately on set. So he's the only one who knows who she really is. And of course, is her biggest fan. So that is their meet cute, which is a neat, cute is such a sweet word, but it's a pretty, it's pretty spicy.
Hank Garner
How is CO writing versus standalone writing for you? But what do you what are the benefits and the drawbacks, if there are any to working with a coauthor, as opposed to all of the books that you've solo authored?
Sierra Simone
So I would say that, like, if you're writing with someone that you know, really well, the benefits are infinite. So Julie and I have been best friends since 2014. So we have and we've been critique partnering for each other for as many years so we know our creative processes inside and out for each other. We do love each other through many books. And so And we've also we're sort of an old married couple, you know, we've already had sort of our like, this is how we learn how to fight and this is how we learn how to compete. McKay, this is how we learned how to have hard conversations. And so we didn't have to learn how to do any of that while we were writing a book, which I think is one thing that CO writers have to navigate if they're if their relationship is newer younger is how do we disagree and still be friends?
Hank Garner
That's an important aspect. It really,
Sierra Simone
I mean, it really is. And it's funny because it has nothing to do with craft. But I do think that if you're co writing, that is like something that you have to figure out from the beginning is how do we disagree? How do we? How do we learn how to compromise with each other, especially if we're used to writing solo books, where, you know, usually you don't have to compromise on anything until an editor says so. Right. So, but we've already done all that. And so what was really great is that it allowed us a lot of sort of almost improv kind of freedom. So normally, when I'm writing myself, I find myself almost too quick to throw out ideas or to throw away ideas, you know, maybe this could happen. And then like, No, that won't work. Oh, maybe this could happen. No, that won't work. And I get really sort of hard on myself. But when you're in sort of an improv space with someone, it becomes easier and easier to start saying yes, and, and so that's how we ended up with a time traveling, you know, small mark movie with a boy band member and adult content creators, because we just kept saying yes, and to each other. What if this and what if this? And what if the costume designer is you know, basically David Rose from chips Creek, okay, and then what if this and so we just kept going and that sort of ideation, I think is sometimes easier with another person. And I don't say this lightly, because I am not an out-loud plotter, when I have writer friends who are like, Hey, do you want to talk your book out with me? I'm like, No, and forget my number. Like, because I can't talk about my books until they're written generally, I'm a very internal, I don't, I can't remember what the Myers Briggs thing is. But I'm like an internal thinker and an internal feeler. And so it all has to happen inside of my little, you know, cancer crab shell. And so but having this kind of project meant that we ideated out loud together, and it was really great, because it allowed us to get to places that I wouldn't have gone on my own. I think, like, I think what has been, the only thing that I would say is limiting about CO writing is that I think it would be easy to say it's only half the work if you're writing half the book. But in my experience, it takes as much time from the calendar as writing a solo work. And so I think the temptation is, well, I can squeeze more in if I'm only writing half the book, but you're still present for all of the ideation and all of the plotting and all of that. And I don't know, I just haven't actually found schedule wise that it's given me enough time to write, you know, another 40,000 words in a year than it would if it was a solo book.
Hank Garner
Gotcha. So you're, we're just about at the end of our time, but since we are talking this month about helping people get get motivated to start on their romance book, specifically, if if they were, if someone came to you and said, I really want to do this, but I'm just having trouble getting started. What's one piece of advice that you would give a person in that situation
Sierra Simone
where there's so much pressure, just one? Okay, here's what I would say is that as much as you want to share, in romance, no one book has to be the tentpole of your career, some books might end up being that way over time, you know, like, I can look back and say, okay, these books sold better. But when I was writing them, at no point was any one book, The Great CRMO novel that was going to have to hold the entirety of my outlook and hope for the world. And so what I like about Iterative genres like romance, you know, and mystery and thriller, is that you can take as many stabs at it as you want, right? The right the story that feels the most exciting to you right now. And if it doesn't cover all the ground, that is your, your hope, and you know, vision for the world, then you write another one, and then you write another one, and then you write another one. So think of it almost as passes, you know, at the same trope passes at the same premise passes at the same idea, but you get multiple passes. This is not the book that has to it does not have to be perfect and said, you know, what did they say like Perfection is the enemy of the good or whatever, like, in fact, when you are writing it, and you want it to have all of the feelings all of your favorite romance novels have and you feel like it doesn't, it can get really easy to sort of feel tight and locked in by this weight of this one book has to carry all the feelings I've had from all of my favorite romance books. I would say like release yourself from that kind of pressure and just write the story worry that excites you right now and then take another stab at the same trope that I mean that's if it's like, you know, if it's a Duke governance book or a human alien book, like you can write as many of those as you want. And indeed authors do, they have 17 book series you know about those same tropes. So I would say don't feel like one book. This one book has to define you as a romance writer. Think of this book is the first in a series of 15. And it's your and it's your oeuvre that defines you. And I think that's one of the things that I find really freeing about romance and other genres is that your oeuvre is what defines you not one or two titles, and so you don't have to worry about just one or two books carrying your entire identity as a creator.
Hank Garner
It's fantastic advice here. If people are just learning about you and want to dig into all the great stuff that you're up to, where's a good place for them to get started?
Sierra Simone
Like book wise?
Hank Garner
yeah, like do you have a website where people can go find out all about you and then follow?
Sierra Simone
Yes, I'm you can follow me on Instagram is where I'm the most active. I am snowed under with DMS. But that is usually where I'm posting you know about new releases and stuff the most. And that is the Sierra Simone is my handle. I also have a website, www dot does he or simone.com. And I also have all of my books indexed on there and on the front page, you'll see my new releases that are coming up as well.
Hank Garner
Fun. We'll link up all that in the show notes to make it easier for folks to find you. Ciara, thank you so much for taking time today.
Sierra Simone
This was awesome. Thank you so much for having me.
‍
TAKE A BREAK FROM WRITING...

Read. Learn. Create.

Social Media Marketing for Authors
Book marketing. Those two innocuous words instill fear and loathing into the hearts of so many writers. You just want to write your books and have them sell themselves. Why do you have to tell people about it? Well, Susan, because you do. I know you want to write, but if your goal is to write, publish, and make money from your books, then you're going to have to find a way to make them visible. Thousands of new titles are uploaded to Amazon every single day. Millions of books are being published every year, and no matter how good your story is, without marketing, there's not much chance very many people will find it. 
keep reading
To Pants Or To Plot: Which One is Best For Your Story?
What kind of writer are you? Are you the sort who writes a meticulous outline that tips into the five digits or the type who sits down in front of a blank sheet of paper and lets the words pour out of you like a runaway train? Did you know there are specific terms for this kind of writing? Writers will come up with words for anything, I swear. Plotters are the first type of writer. They like to have detailed outlines that tell them exactly where their story is going. Pantsers are the other type of writer, which is kind of a weird name, but the term was coined by Stephen King (a famous pantser) to describe writing by the seat of your pants. Cute, eh? There is no right or wrong way to write your book, and I'm going to repeat this so many times. The right way is the way that works for you. 
keep reading
30 Dystopian Plot Ideas for a Terrifying Future
Dystopian fiction is one of the darker subgenres of science fiction and fantasy. It takes us into dark, foreboding worlds, where oppression and bleak landscapes are the norm. Books like 1984 by George Orwell, The Hunger Games by Suzanne Collins, and Brave New World by Aldous Huxley have become classics that shine a light on political corruption, environmental disaster, and societal collapse.Why do we love these stories? Maybe it's because dystopian fiction allows us to explore worst-case scenarios, to grapple with the idea that the world we know and love could be lost forever. It's a way for us to confront our fears and anxieties about the future, to see what could happen if we continue down a certain path.
keep reading