Book Launch Ideas to Get Your Book on Their Must-Read List
Abi Wurdeman
April 20, 2023
By the time you're brainstorming book launch ideas, you've done some serious work.
You've imagined, researched, and plotted. You've sought feedback you weren't sure your heart could handle and you've set your ego aside to revise and polish until your bright little experiment became a brilliant masterpiece.
The novel you're about to release into the world is so much more than a book. It's a part of you. Maybe it's even the best of you.
It's no wonder you want to create a solid launch strategy to ensure this novel gets the reception it deserves.
To help you do that, we've assembled some of our favorite book launch ideas. These are eleven steps you can take in the months leading up to your book release to heighten your novel's visibility, generate buzz, and start racking up pre-sales.
It may not be practical to do all of them, and that's fine. Choose what's doable for you and what makes the most sense for your audience.
We'll start with the most obvious.
1. Create That Website
We're talking about book launch ideas, but you can file this one away as a book launch requirement.
You've got to have your author website up and running before releasing your novel.
For one thing, your website signals your credibility. Once you get that pre-launch buzz going, folks are going to search for you or your book. Seeing a professional website will make them think, "Cool. Looks legit." You want that.
Use your website to help your readers connect more deeply with your work by adding features such as:
A blog
An interesting "About Me" page
Bonus material
A page dedicated to your book (Don't forget to include a "buy" button or link to a sales page!)
Links to any recent press you or your book have received
Newsletter sign-up
Newsletter archives
You don't have to do all these things. For now, at least start with an About Me page and a page dedicated to the book itself. From there, you can add whatever you think will resonate with your readers and won't require more maintenance than you can manage.
2. Social Media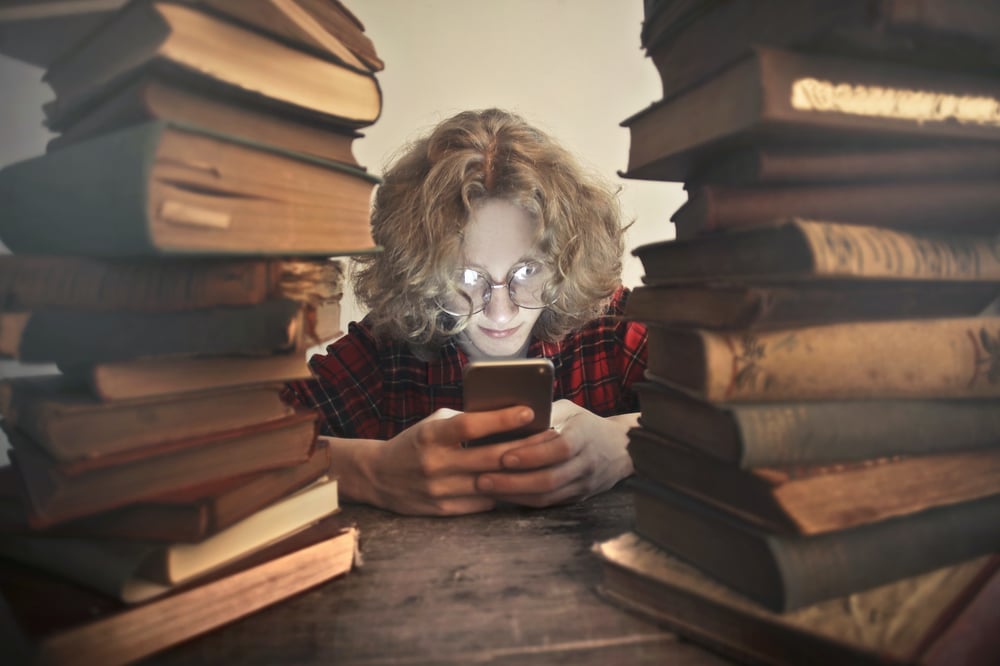 Pre-launch is the time to set up your author social media platform(s).
Note that I said "author." Don't just use your personal accounts to post book announcements now and then. Many social platforms' Terms of Service say you'll get banned if you just use your personal account for professional means. Create new accounts dedicated to connecting with readers.
As for which social media platform you should use, I recommend asking yourself two questions:
Where am I most likely to find my readers?
Where can I post regularly and joyfully?
For example, TikTok's book community, #BookTok, is booming right now. Tons of authors are roping in new readers with their TikTok content, especially romance authors.
That's worth knowing. But you also need to consider your own tendencies. Starting a TikTok account won't do you any good if you don't have the interest or time to learn how to create great video content.
If you could use some social media book launch ideas, consider posting:
A behind-the-scenes peek at your process
Intriguing quotes from your forthcoming novel
Creative cover reveals
Pre-order and launch announcements
Quotes from early reviews
Also (and this is important), post about things that aren't your book. Recommend books you love, celebrate fellow authors, share resources, and never ever hesitate to share a good dog video.
3. Email Campaigns
If you haven't started an author newsletter, do it now.
Slap a newsletter sign-up form on your website, encourage your social media followers to opt in, and start sending emails, even if it's only to a list of two.
This is one of the most important book launch ideas on this list for a few reasons.
First, email campaigns allow you to communicate with your readers directly and continuously.
Second, that direct communication means you get to make readers feel special. Give them something that's only for subscribers, whether it's a picture of your writing space, exclusive access to signed copies, or the opportunity to read the alternate ending you discarded.
Third, creating a newsletter today won't just help you with this book launch. It will also set you up for even stronger second, third, and seventeenth book launches.
4. Book Tours
A book tour may seem like one of the loftier book launch ideas, but hear me out.
In the digital age, a book tour can take many forms.
If you're able to set up readings and book signings at bookstores across the country, great! Do it.
Or if you can schedule a few in-person events just in your hometown, that's worth doing, too.
But remember that you can also reach a wide audience with an online book tour. This could look like:
Being a guest on a podcast that allows you to talk about your book or read an excerpt
Guest posting or being interviewed on someone else's blog
Participating in a virtual reading or author event
Arranging a social media takeover in which you post about yourself and your book on someone else's account for a day (Pro tip: This should be someone whose audience would be interested in knowing about your book.)
And how exactly do you set up all these virtual tour stops?
Well, you can orchestrate some of these events yourself by scheduling a live author event on YouTube or other social platforms.
Others, like hopping on a podcast, might require cold emailing the hosts and explaining how their audience would benefit from hearing about your book.
Still others—like guest posting or staging a social media takeover—will require connections. That brings me to:
5. Cross-Promotion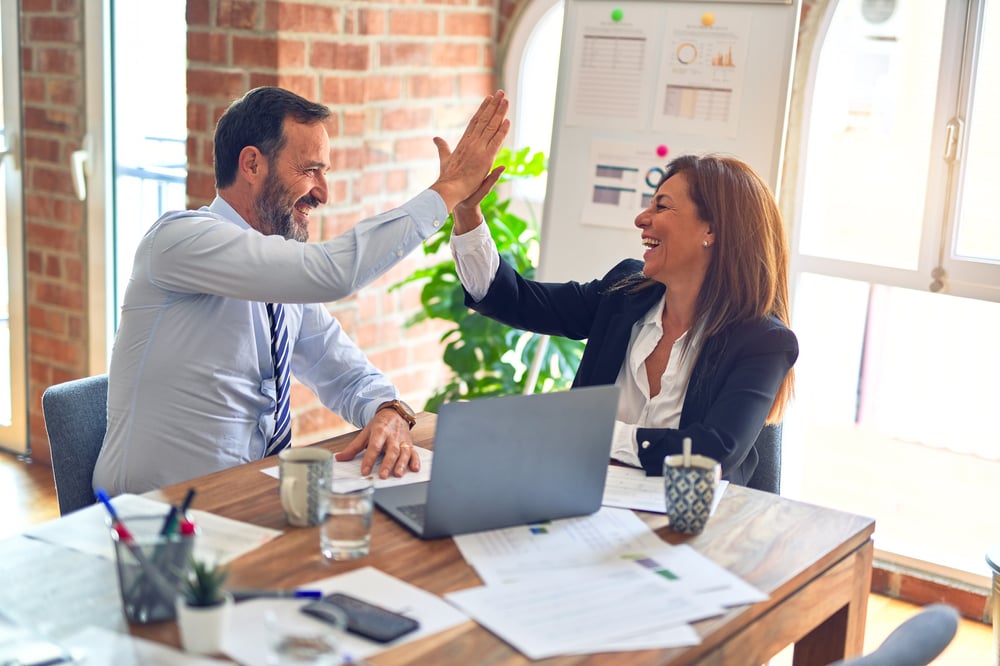 Get to know authors in your genre. Stay in touch with the ones you respect as writers and as human beings. Then show up for each other when your launch seasons roll around.
This might mean:
Sharing each other's announcements on social media
Encouraging your audience to check out the other author's book
Inviting each other to guest post on your blog or social platforms
Trying a newsletter takeover, which is basically a social media takeover but with email
These cross-promotion techniques can be highly effective book launch ideas as long as you and your fellow author:
Genuinely believe your audience will enjoy one another's work
Write in the same genre or at least in genres that are likely to have some crossover readers (like sci-fi and fantasy)
Are clear about any language or content guidelines when it comes to communicating with your respective audiences
It can be tempting to strike a deal with any ol' author in an effort to grow your readership faster. Resist. You'll lose credibility with your audience if you promote anyone or anything that isn't right for them.
6. Q&A Sessions
This is a fun one. In preparation for your book launch, schedule a live Q&A with readers. You can do this through live videos on YouTube or Instagram, over Zoom, on Twitter, or using any of the eight billion other virtual platforms available to us in the modern age.
Invite your readers to ask questions about your forthcoming book, your process, or anything else that feels interesting, relevant, and appropriate.
A Q&A is one of my favorite book launch ideas because it gives your audience an opportunity to really connect with you. They get to know who they're supporting when they buy your book.
Plus, it's another chance to build anticipation for your grand masterpiece.
7. Collect Early Reviews
If you're a self-published author, you need to give yourself any edge you can when it comes to visibility. Racking up reviews on your book listing is a great way to establish clout with readers and algorithms alike.
Well before your book launches, offer your followers a free advanced copy in exchange for an honest review. You can do this through your newsletter, social media, or even by contacting your biggest fans one-on-one.
Another option is to use a book distribution service like Prolific Works to reach readers who are interested in discovering new writers.
8. Short Story Releases
If you're looking for more creative book launch ideas, a short story release might be right up your alley. The concept is simple:
Release a digital short story during your pre-launch period as a promotional tool for your forthcoming novel.
The short story should be connected to your novel in one way or another, whether it gives readers a taste of your world, teases an intriguing relationship between characters, or acts as a prequel to the book.
You'll probably want to make this story a freebie. You can offer it through your website or on Amazon. Or—if you want to kill two birds and all that—use the story as an incentive for joining your mailing list.
This last maneuver is known as a "lead magnet." They sign up with their email address, you turn over the goods.
Of course, not everyone is willing to give up their email for a free short story from a new author. So you might find it's better to make this first short story easily accessible and save the opt-in requirement for new fans who want a peek at the bonus epilogue after they've read your novel.
9. Giveaways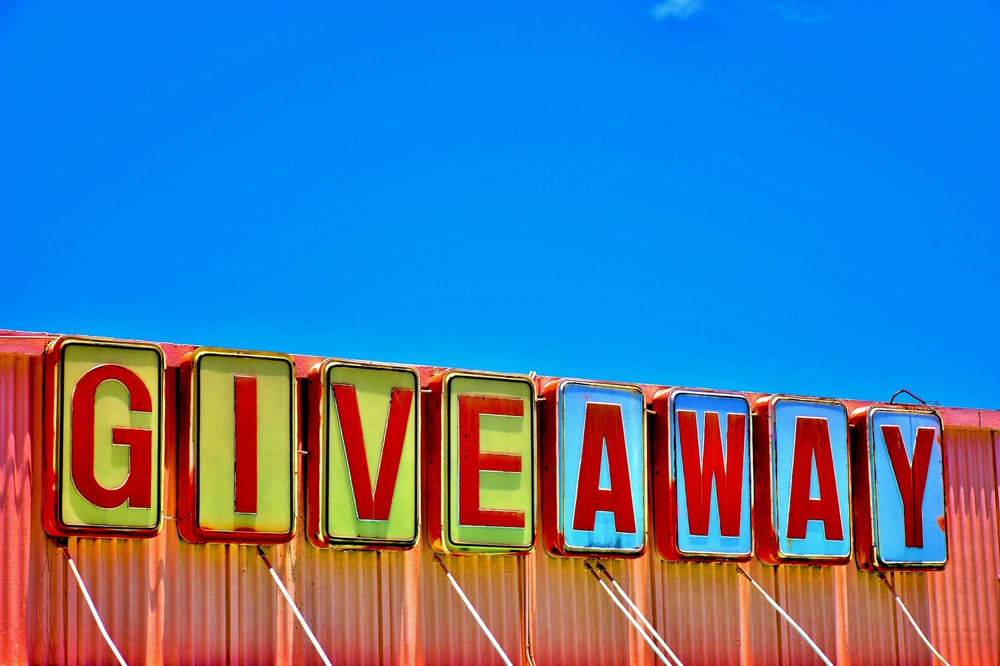 This book launch idea doubles as yet another way to snag early reviews.
Create a giveaway on Goodreads or organize one through your newsletter or social media. If you set up your own giveaway, decide what readers need to do in order to enter.
Like your post? Share your post? Join your mailing list?
To sweeten the deal, offer a signed copy of your book. Or collaborate with fellow authors for a bigger giveaway: four steamy romances or three chilling horror stories for Halloween. Something like that.
You can even package your cozy mystery with a fun mug and gourmet hot cocoa.
However you do it, don't forget to let your lucky winners know how much you'd appreciate an honest review. Oh! And be sure check your country's legal requirements for running giveaways.
10. Book Trailers
Okay, full disclosure:
I have yet to hear a definitive answer as to how well book trailers work. And I personally don't pay much attention to them when selecting my next read.
However, I am just one person with one lifestyle, and book trailers can capture the spirit of your story in a way no other medium can. So it's worth consideration as you design your launch strategy.
A book trailer is a video you use to promote your book. Similar to a movie trailer, the goal of a book trailer is to communicate a story, tone, or theme. Approaches to this art form vary widely, from the cinematic to the thematic.
How you make a book trailer depends on how much money you want to invest and which skills you may or may not personally possess.
If you're gifted in the areas of film or animation and have access to iMovie or another video editing tool, you may be able to put one together yourself. You can also use a book trailer tool like Animaker or even hire a contractor to make the trailer for you.
Now, as long as we're thinking big, creative thoughts…
11. Launch Party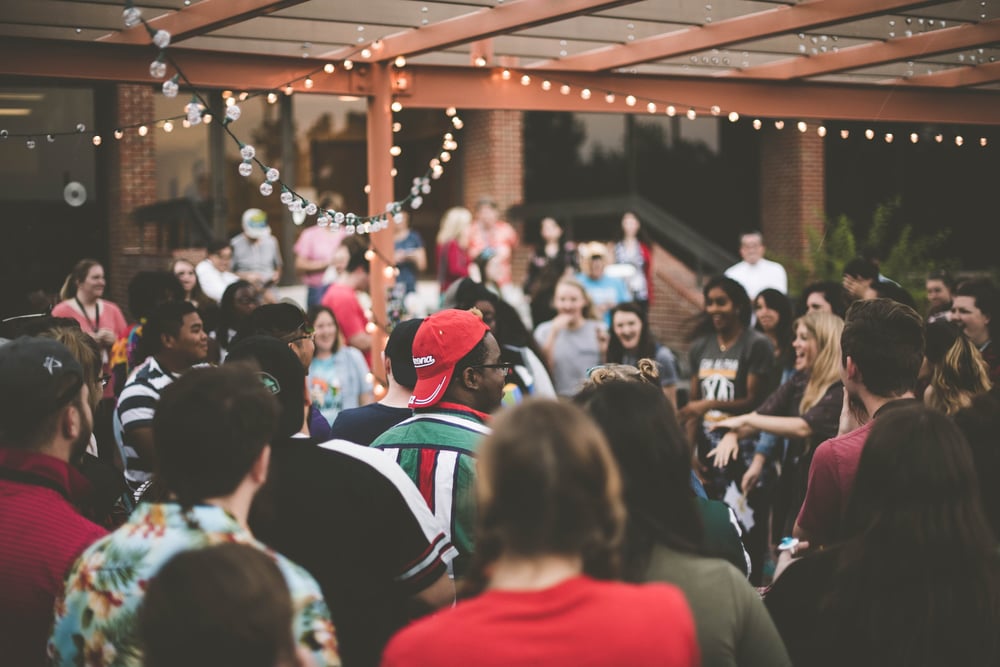 Hype up a big party for launch day! You've done a huge thing. Might as well celebrate.
Depending on how much you want to invest in this little shindig, you could rent out a space, invite the public in for hors d'oeuvres, and read an excerpt during the festivities.
Or you can create a virtual launch party. Invite your audience to join you online, do a reading and a Q&A, and celebrate the people who helped you get this far. You might even consider sending fun freebies to those who RSVP, like fun bookmarks, handwritten thank you cards, or the short story you meant to use as a lead magnet but didn't finish in time.
Keep the Book Launch Ideas Flowing
Whatever you do, don't stop with this list. Let these ideas spark your own. Even as you draft and revise your novel, you might stumble upon unexpected genius.
Could your launch party be a recreation of the ill-fated garden party in your 1920s mystery? Maybe your next newsletter can come from your most lovable character.
And be sure to check out the writer's community in the Story Craft Café. This is a great place to share book launch ideas, build cross-promotion relationships, and more!
The world is waiting for your genius. Get creative, get bold, and get visible. Good luck out there.
‍
‍Psst. Did you know you can try all of Dabble's Premium features for free for five days? It's true. You don't even need a credit card to sign up. Just click this link to get started.
TAKE A BREAK FROM WRITING...

Read. Learn. Create.

Social Media Marketing for Authors
Book marketing. Those two innocuous words instill fear and loathing into the hearts of so many writers. You just want to write your books and have them sell themselves. Why do you have to tell people about it? Well, Susan, because you do. I know you want to write, but if your goal is to write, publish, and make money from your books, then you're going to have to find a way to make them visible. Thousands of new titles are uploaded to Amazon every single day. Millions of books are being published every year, and no matter how good your story is, without marketing, there's not much chance very many people will find it. 
keep reading
To Pants Or To Plot: Which One is Best For Your Story?
What kind of writer are you? Are you the sort who writes a meticulous outline that tips into the five digits or the type who sits down in front of a blank sheet of paper and lets the words pour out of you like a runaway train? Did you know there are specific terms for this kind of writing? Writers will come up with words for anything, I swear. Plotters are the first type of writer. They like to have detailed outlines that tell them exactly where their story is going. Pantsers are the other type of writer, which is kind of a weird name, but the term was coined by Stephen King (a famous pantser) to describe writing by the seat of your pants. Cute, eh? There is no right or wrong way to write your book, and I'm going to repeat this so many times. The right way is the way that works for you. 
keep reading
30 Dystopian Plot Ideas for a Terrifying Future
Dystopian fiction is one of the darker subgenres of science fiction and fantasy. It takes us into dark, foreboding worlds, where oppression and bleak landscapes are the norm. Books like 1984 by George Orwell, The Hunger Games by Suzanne Collins, and Brave New World by Aldous Huxley have become classics that shine a light on political corruption, environmental disaster, and societal collapse.Why do we love these stories? Maybe it's because dystopian fiction allows us to explore worst-case scenarios, to grapple with the idea that the world we know and love could be lost forever. It's a way for us to confront our fears and anxieties about the future, to see what could happen if we continue down a certain path.
keep reading