Dabble vs. Microsoft Word: What Should You Use to Write Your Novel?
Doug Landsborough
April 20, 2023
For fiction writers, having the right tools can make all the difference in their writing process. With all the options available, it can be difficult to determine the best fit for our needs.
In this article, we'll compare two writing software options—Dabble and Microsoft Word—to help fiction writers determine which is best for them.
Dabble is a writing software explicitly designed for novelists and authors, offering features that help with plotting, worldbuilding, character creation, and more. On the other hand, Microsoft Word is a widely used word-processing software that provides a range of features for writing and formatting.
We will take a closer look at the features of both Dabble and Word and compare them side by side. We'll also review the pros and cons of each software and look at the costs of the two. Finally, we'll determine which program will work best for you and your future bestseller.
Dabble vs. Word: Feature Comparison
Let's take a closer look at the features of Dabble and Word. The reality is that the platform a writer chooses can make or break their experience, so we want to ensure you are set up for success before you write your first word.
Dabble's Features
Because Dabble is a program created for fiction writers by fiction writers, it boasts a bunch of features that help you write a better book. Some highlights of these features include:
The Plot Grid – A flexible system to not just plan your plots and subplots but to manage character arcs, settings, relevant notes, and so much more. The Plot Grid lets you attach Scene Cards to specific scenes, making your essential info just one click away while you're writing.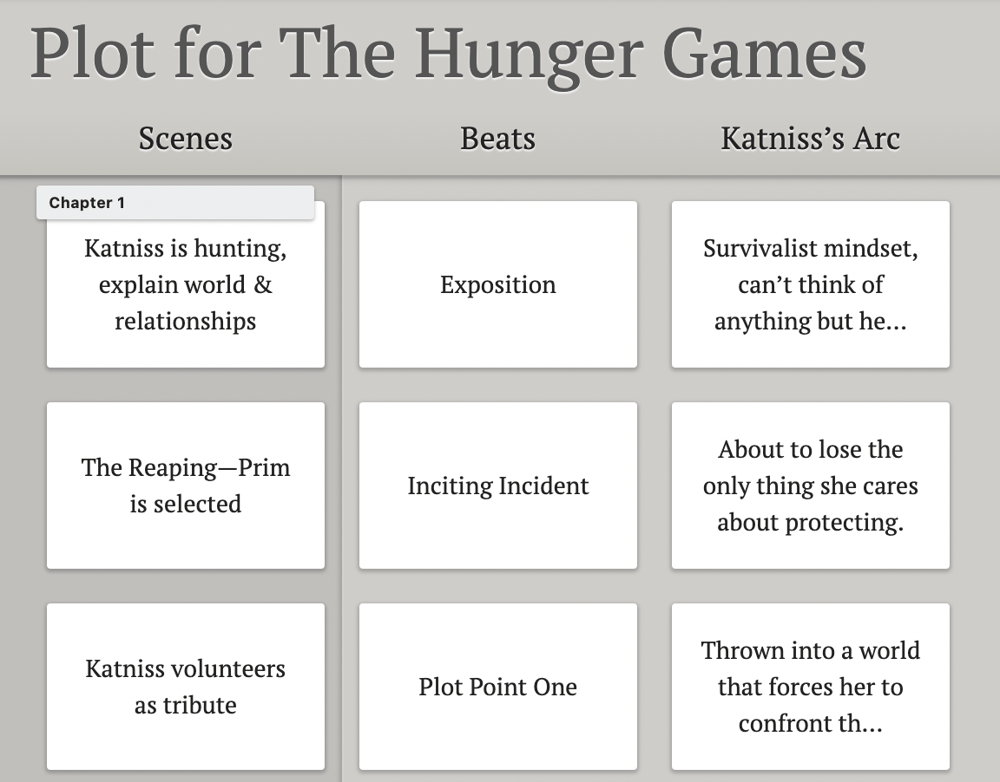 Organization and Flow – All of your information—and even multiple manuscripts in the same series—can be stored in a single Dabble project. You can drag and drop chapters and scenes, create folders and subfolders for your notes, and link between documents for easy navigation.
Goals and Tracking – Dabble lets you set a writing goal, deadline, and days off to calculate how many words you should be writing when your fingers get tapping. This helps keep you on track to finish your book and can integrate directly into NaNoWriMo in November.
Distraction-free Writing – Not only does Dabble have a clean, modern interface, but it has a dark mode to help your eyes endure those long writing sessions and auto-focus to remove everything but your writing from the screen once you're on a roll.
Collaboration – Dabble users can co-author books together, allowing multiple writers to collaborate on a manuscript in real-time. Author changes can be tracked in case you want to blame someone else for the glaring plot hole.
Writing Anywhere, Anytime – With automatic cloud syncing, web-based access, and a desktop app, you can truly write on any device, even when you don't have internet, and automatically back up your work so you never lose a word.
Other Dabble features that can help writers are:
Spelling, grammar, and style checker powered by ProWritingAid
Book covers, prologues, and epilogues
Insert images either from your computer or via Unsplash
Export to Word and text files
Word counter
Novel subtitles
Find and replace
Project formatting options
Font themes
Import through paste
Comments
Text highlighting
Strikethrough
Sticky notes
Split and join scenes
Duplicate projects
Export plot & story notes
Images in story notes
Chapter heading images
Share to web
Read to me
Thesaurus
Plot labels
That's a lot! But every feature added to Dabble is done so with fiction writers in mind.
Microsoft Word's Features
Word has a lot of features. In fact, it has so many that the average person won't even come close to using them all. For fiction writers, here are some key features you should know about:
Formatting - Word provides various formatting options, including font choices, paragraph styles, and page layout. This allows writers to customize the look of their document to fit their specific needs.
Styles – With all that formatting comes the ability to create Styles, which is custom formatting automatically applied to particular text. For indie authors, this means you can format your e-books and physical copies right inside Microsoft Word.
Collaboration - Word offers real-time collaboration, allowing multiple people to work on the same document simultaneously. This is a valuable feature for writers who work with editors or writing partners.
Track Changes – The vast majority of editors will use Word's Track Changes and Comments to provide feedback and suggestions. Even if you use another program to write your book, you'll likely be sending an editor a .docx (Word) file.
Spell Check - Word includes a spell checker, helping writers avoid common spelling and grammar mistakes.
Document History - Word keeps a history of changes to a document, allowing writers to revert to an earlier version if needed.
Document Conversion - Word can save documents in a variety of formats, making it easy to convert a document for use in other applications.
There are a lot of other features available in Word that you can use, but those are the big ones for authors.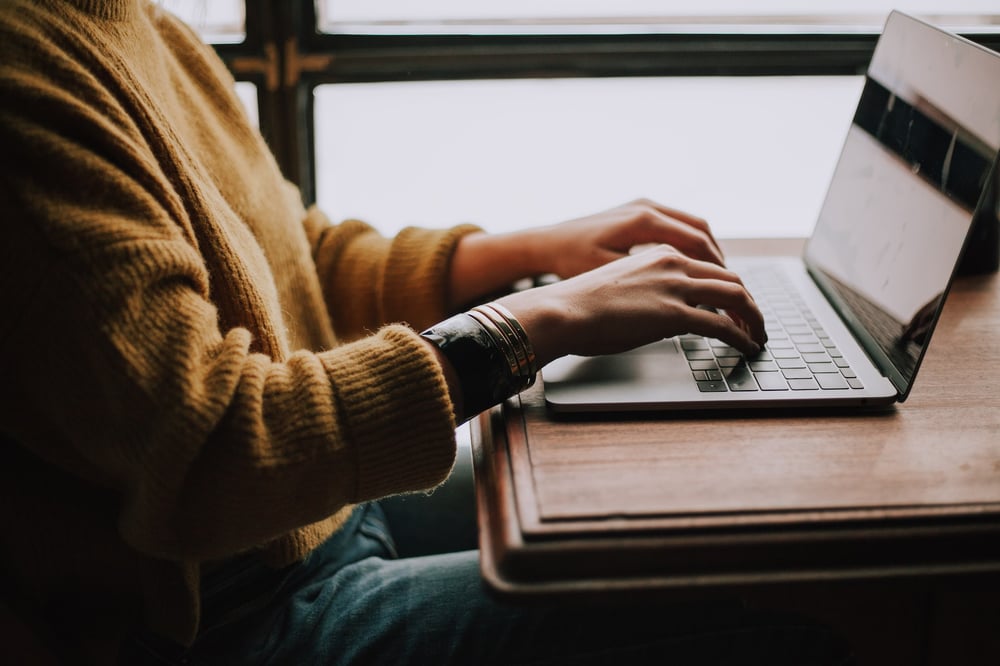 Pros and Cons of Dabble and Word
Now that we have a decent grasp of what these two programs are and the features they bring to the table, let's take a closer look at the pros and cons of using each.
Pros and Cons of Dabble
With Dabble, you get the following to back you up:
Centralized Organization: Dabble provides a single location for writers to store and organize their writing projects, making it easier to keep track of all your notes and multiple projects at once.
The Plot Grid: Dabble offers a comprehensive outlining tool that seamlessly integrates into your manuscript.
Minimalist Interface: Dabble has a clean, distraction-free interface, allowing writers to focus solely on their writing.
Collaboration: Dabble allows multiple people to work on the same project, making it ideal for co-writers or writing partners.
Automatic Syncing: Never lose a word, no matter what device you're writing on.
For Fiction: Everything put in Dabble and everything that will be made for Dabble is focused on helping you write fiction.
But that doesn't mean it's perfect. Dabble's cons include the following:
Limited Uses: Dabble is best for writing books, short stories, and all the things associated with those. It's not great for blogs, workbooks, essays, etc.
Limited Formatting Options: While Dabble gives you the ability to customize formatting to an extent, it is very limited compared to Word.
Limited Document Types: Dabble can export to Word or text files and can share to web, but you can't save your work as a pdf or other file type.
Lack of Templates: While Dabble has some project templates for popular genres and you can make your own, the selection is limited, and there are few community-made templates at the time of writing.
Pros and Cons of Word
Widely Used: Microsoft Word is one of the most common word-processing software, making it easy for writers to find support and resources.
Collaboration: Word offers real-time collaboration, allowing multiple people to work on the same document at the same time. This is a useful feature for writers who work with editors or writing partners.
Document Conversion: Word can save documents in a variety of formats, making it easy to convert a document for use in other applications.
Templates: There are a variety of professional and community-made templates available for your project.
Formatting: There are a lot of formatting options available in Word, and many indie authors format their books in this program.
Access to the Microsoft Suite: Getting access to Word means getting access to Microsoft's suite of Office products.
While Word is a powerful piece of software, it still has its shortcomings. These include:
Access to the Microsoft Suite: Just because they come bundled together doesn't mean you actually want all those products.
Distracting Interface: Word has a cluttered interface, with many features and options that can be distracting for writers. It has even more features that are a pain to get to in the first place.
Limited Outlining Tools: While Word offers basic outlining capabilities, it is not as comprehensive as other writing software options specifically designed for writers.
Complex Formatting: Word offers a range of formatting options, but it can be difficult for writers to navigate and use.
Decentralized Organization: All of your documents (manuscript, outline, character templates, notes, research, etc.) exists as separate documents that are cumbersome to open and navigate.
Cost Comparison
The last thing we want to look at to figure out what software is best for your writing journey is the price. It takes a lot of work for authors to make a living from their writing, so every dollar counts when you're just getting started.
Microsoft Word can be free if you're using the online version of the product. This version lacks many of the features of the downloadable program, but… it's free. That's a big plus.
You can also purchase a Microsoft 365 subscription that gets you access to the entire Office lineup, all features included. This will run you $6.99/month.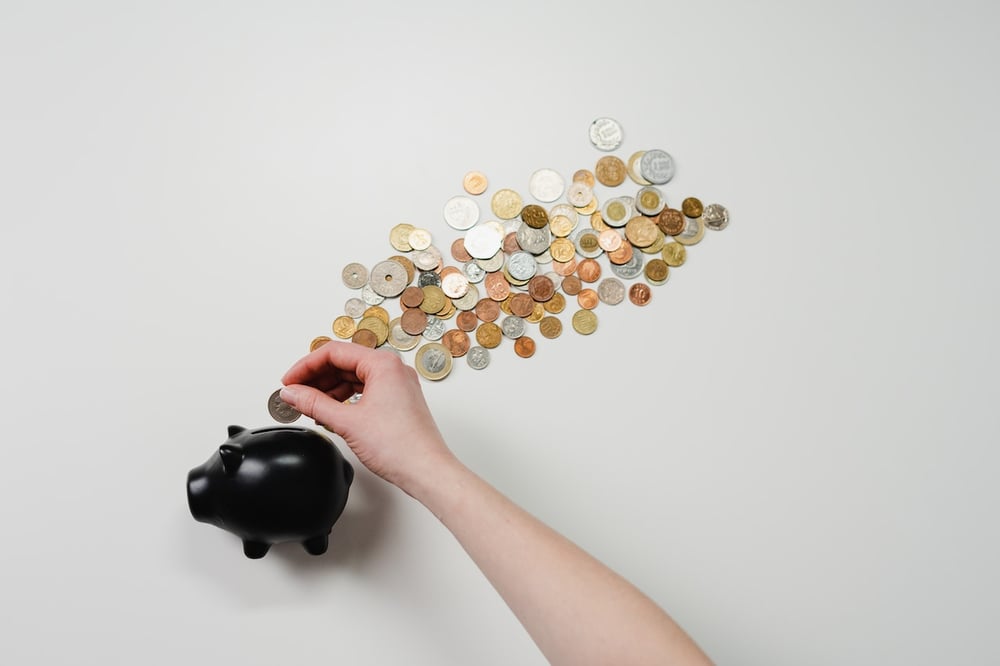 Dabble has a free, 14-day trial with access to all premium features for you to try. When you're ready to purchase, you have options to subscribe monthly or pay a discounted price for annual or lifetime membership. Teachers and students can get a discount, too.
Here are Dabble's pricing tiers:
Basic: for beginners just getting started
$10/month USD
Unlimited manuscripts
Cloud backup and sync
Access on any device
Goals and stats
Manuscript Organization
Spell check
Text highlighting
Email support
Standard: for those wanting a bit more
$15/month USD
Includes everything in Basic plus:
Plot Grid
Story notes
Focus mode
Dark mode
Sticky notes
Comments
Premium: For those working on a publishing track
$20/month USD
Includes everything in Standard plus:
Advanced grammar and style checks
Co-authoring
Priority support via chat
Which Program is Best for You
The answer might be apparent to you already, but here are my final thoughts:
Dabble is the better platform if you want something designed for writers that makes the book-writing process easier and more effective.
Microsoft Word is the better platform if you want a lot of customization, a great word processor, and plan on writing more than just books in a cost-effective way.
If you want to give Dabble a try, there's that free trial I mentioned before. And I mean really free. As in, you don't even put in your credit card, so you don't get charged when you forget about when the trial ends.
So give all of Dabble's features and tools a chance by clicking here, and see if it's the right platform for you.
‍
TAKE A BREAK FROM WRITING...

Read. Learn. Create.

Social Media Marketing for Authors
Book marketing. Those two innocuous words instill fear and loathing into the hearts of so many writers. You just want to write your books and have them sell themselves. Why do you have to tell people about it? Well, Susan, because you do. I know you want to write, but if your goal is to write, publish, and make money from your books, then you're going to have to find a way to make them visible. Thousands of new titles are uploaded to Amazon every single day. Millions of books are being published every year, and no matter how good your story is, without marketing, there's not much chance very many people will find it. 
keep reading
To Pants Or To Plot: Which One is Best For Your Story?
What kind of writer are you? Are you the sort who writes a meticulous outline that tips into the five digits or the type who sits down in front of a blank sheet of paper and lets the words pour out of you like a runaway train? Did you know there are specific terms for this kind of writing? Writers will come up with words for anything, I swear. Plotters are the first type of writer. They like to have detailed outlines that tell them exactly where their story is going. Pantsers are the other type of writer, which is kind of a weird name, but the term was coined by Stephen King (a famous pantser) to describe writing by the seat of your pants. Cute, eh? There is no right or wrong way to write your book, and I'm going to repeat this so many times. The right way is the way that works for you. 
keep reading
30 Dystopian Plot Ideas for a Terrifying Future
Dystopian fiction is one of the darker subgenres of science fiction and fantasy. It takes us into dark, foreboding worlds, where oppression and bleak landscapes are the norm. Books like 1984 by George Orwell, The Hunger Games by Suzanne Collins, and Brave New World by Aldous Huxley have become classics that shine a light on political corruption, environmental disaster, and societal collapse.Why do we love these stories? Maybe it's because dystopian fiction allows us to explore worst-case scenarios, to grapple with the idea that the world we know and love could be lost forever. It's a way for us to confront our fears and anxieties about the future, to see what could happen if we continue down a certain path.
keep reading