When Two Heads are Better Than One: Giving Your Story Two Protagonists
Nisha Tuli
April 20, 2023
So you want to write a story with two protagonists. Cool. I mean, if you want to be an overachiever like that, then I'm here to help you. Maybe it's not really overachieving though and is actually really critical to your story. I buy that.
There are definitely certain stories that are ideal for dual protagonists. Romance would be a good example, when you have two love interests and are both exploring the coming together and coming apart and falling in love from two points of view.
Of course, you don't have to be writing a romance to have two protagonists. You might be writing a mystery or a fantasy novel where two main characters exist on alternate timelines and their destinies verge at some point. Or maybe they're just in two different places and have a bone to pick with one another.
If you're writing two protagonists, there are a few things you'll need to keep in mind. In this article we'll talk about:
Story structures for two protagonists
Creating distinct voices
Creating distinct arcs
Interaction between two protagonists
Balancing time on the page between protagonists
Conflict between characters
Keeping everything clear and consistent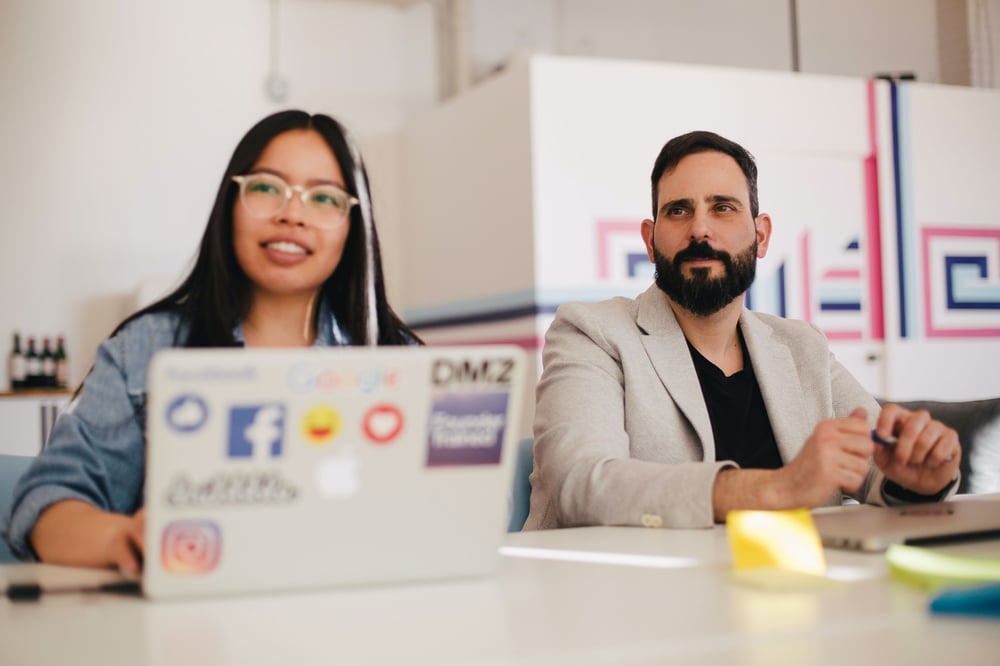 Different Story Structures for Stories with Two Protagonists
Let's start at the very beginning. If you're going the route of two main character's then there are a few ways you can structure your story to accommodate this technique.
Alternating chapters or scenes: Alternate chapters or scenes between your two characters. This could mean they're in different times and places, or it could mean they're frequently interacting with one another.
Parallel storylines: Write two separate storylines that run parallel to each other—this is a technique often used to show an alternate timeline.
Interweaving storylines: In this structure, you interweave the storylines of the two characters, meaning they exist in the same time and place.
Alternate point of view: In this structure, you use different points of view to show the same scene or event from both characters' perspectives. Be mindful of overdoing this though as it might get tedious to keep reading the same scene over and over. Use it sparingly for impact only.
Introduce Your Two Protagonists
Once you've decided that two main characters are the way you want to go, think about how you'll introduce them to your reader. They're both equally important, so you want to ensure they both have their moment.
Start with one character: Begin the story with one character and introduce the second character later on. This allows you to establish the first character and their world before bringing in the second.
Use a parallel structure: Start by introducing both characters at the same time, but in separate scenes or storylines. This allows for the readers to get to know both characters before their stories intersect.
Use a flashback: Use a flashback to introduce one of the characters and their backstory. This can be an effective way to introduce a character and their history, while also adding depth.
Use a prologue: Introduce one or both of the characters and their world before the main story begins.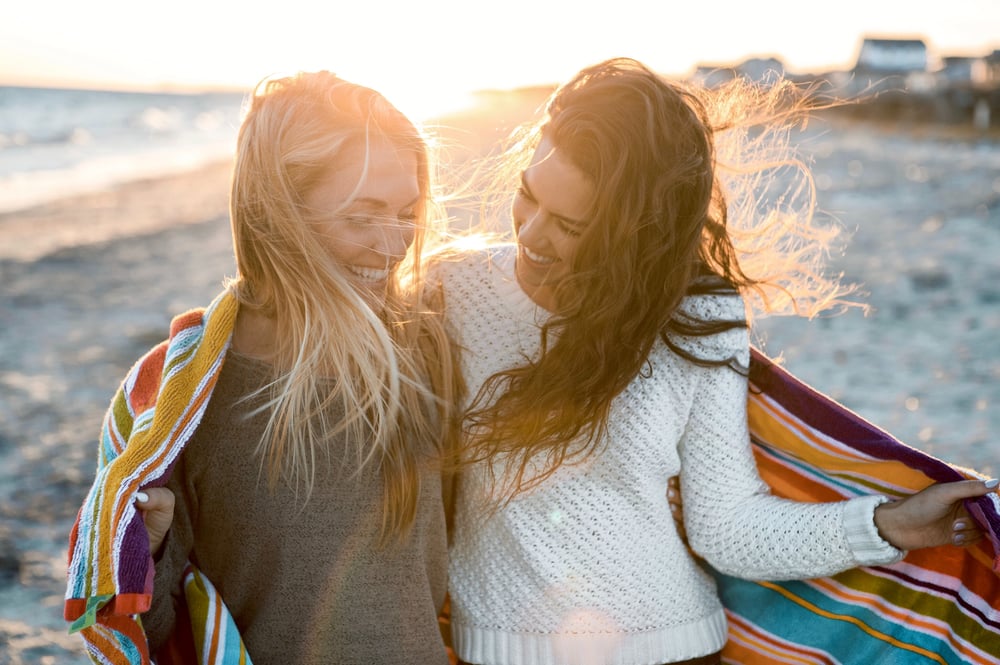 Create Distinct Voices for Each Protagonist
One of the biggest challenges with writing two protagonists is ensuring they sound like two different people. To keep your reader turning pages, make sure each protagonist has their own unique voice, personality, and point of view.
Different speaking styles: Consider differences in level of formality, different grammar or sentence structures, or different word choices. Each protagonist should have their own distinct way of speaking.
Different personalities: Give them different personalities. Maybe one character is more reserved and introverted, while the other is more outgoing and extroverted.
Different point of views: Each protagonist should have their own unique perspective on the world and the events of the story. You can show this in the way they describe things or the way they interpret the world and what happens around them. Show how one character reacts differently to a stressful situation compared to the other.
Different narrative techniques: You can also use different narrative techniques such as first-person or third-person limited point of view to show the characters' distinct voices. You could also vary up present and past tense, maybe to show a POV that's happening in the past.
Create a Distinct Arc for Each Protagonist
One of the keys to writing two protagonists is ensuring they both have a distinct character arc. Otherwise, why are they a protagonist?
Give each protagonist their own goal: Each character should have something they're working towards throughout the story. This could be something as simple as finding a lost object or something as complex as saving the world.
Give each protagonist their own conflict: In the same vein, they should each have their own personal conflicts to deal with. This could be an internal conflict, such as a personal fear or insecurity, or an external conflict such as a villain or rival.
Show each protagonist's growth: Show the personal growth for both characters, whether it's a change in their beliefs, attitudes, or behavior.
Show how the character arcs connect: If you're going to have two protagonists, their arcs need to connect in some way. Why are these two the main characters of your story? How do their arcs influence each other? Do they clash or complement each other?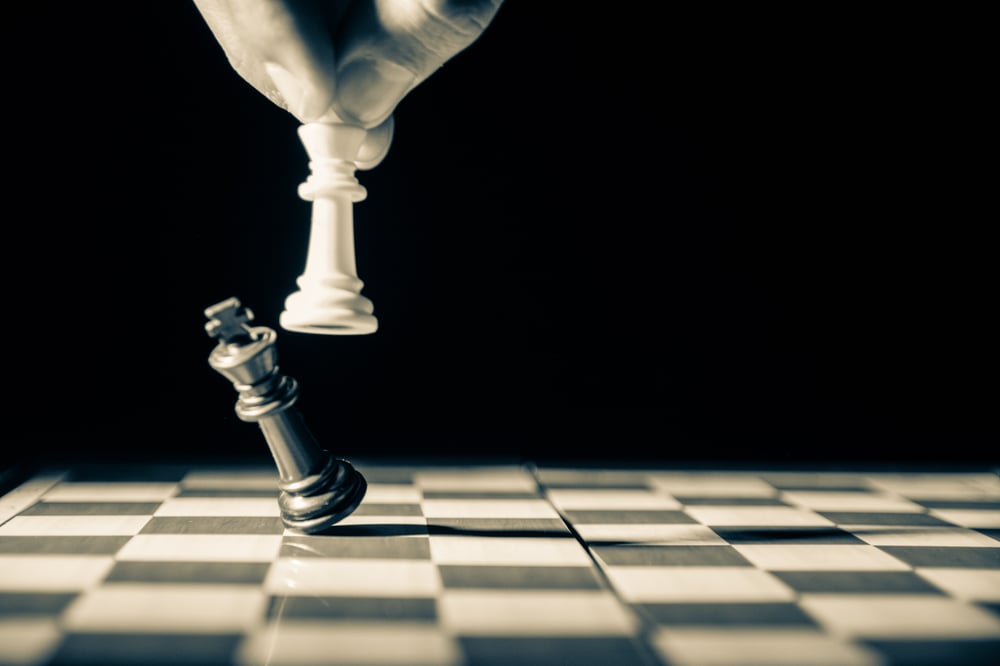 How do Your Two Protagonists Interact?
The relationship between the two protagonists is crucial to the story. Show how they interact, how they influence each other, and how their relationship evolves over time.
Direct interactions: Have your characters interact with each other directly through dialogue, actions, or reactions.
Indirect interactions: Characters can also interact indirectly through their thoughts and feelings. For example, you can show one character's reaction to something the other character said or did, even if they're not in the same scene.
Relationship dynamics: How does their relationship evolve over time and how do they influence each other? Maybe one character becomes more or less confident thanks to the influence of the other.
Balance "Screen Time" for Both Protagonists
If you're writing a dual-POV story with one protagonist, you don't need to balance page-time or screen time. If you're going with two protagonists who are truly both main characters, then it's important that they get equal billing to give time to show all of their growth and development.
Alternate chapters or scenes: This allows for each character to have their own spotlight and prevents one character from dominating the story.
Have them in the same scene: Another way to balance screen time is to have both characters present in the same scene. This allows for them to interact and your readers to see their relationship in action.
Vary the length of the scenes: You can also balance the screen time by varying the length of the scenes. For example, you can have a longer scene for one character, followed by a shorter scene for the other character. And vice versa.
Show different aspects of the story: Use each character to show different parts of the story, such as one character showing the internal conflict, and the other can dealing with the external conflict.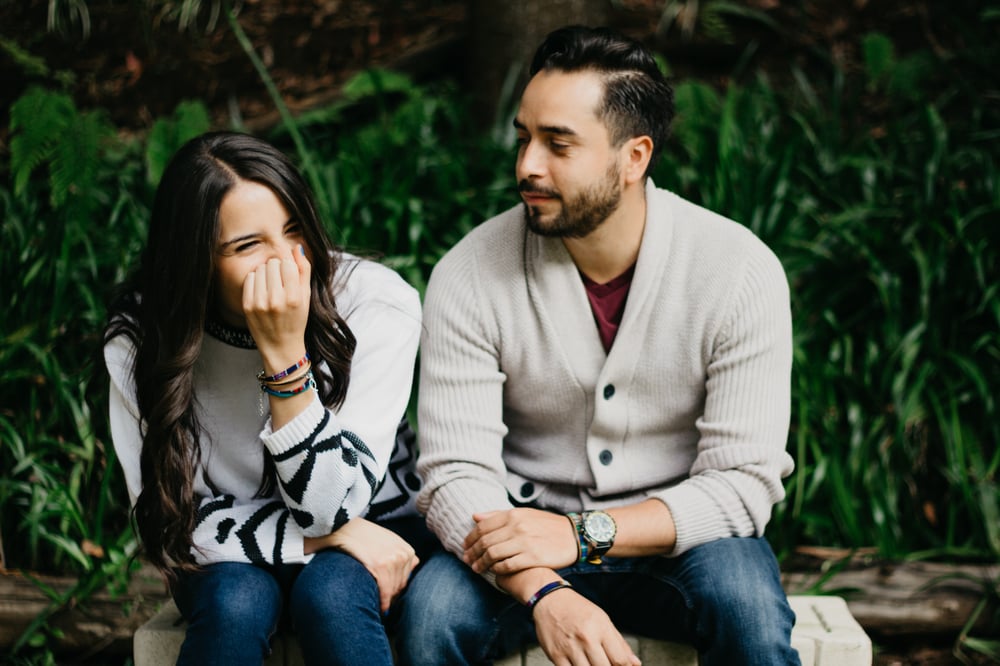 Show Conflict between Your Two Protagonists
The point of having two main characters is because they're going to clash in some way. So make sure you think about how you'll create conflict between your characters.
Use opposing goals or desires: Have one character want something that the other character doesn't want, or vice versa, putting your characters naturally at odds.
Use different perspectives: If characters have entirely different perspectives on the same issue, this can create problems when they disagree or expect to use different approaches to solve an issue.
Use a shared goal: Have the characters working towards a shared goal but with different methods or motivations, again creating conflict as the characters have different ideas on how to achieve the goal.
Use a power struggle: Power struggles, whether it's a romantic relationship, a business partnership, or a family dynamic, create conflict as the characters will have varying ideas of who should be in charge (or maybe on top).
Use a third party: Introduce a third party that brings strife between the characters, such as a rival, a love interest, or a common enemy.
Keep it Clear and Consistent
It can get tricky keeping track of two main characters, so here are some tips to help ensure you don't lose your reader.
Use clear and consistent character descriptions: Describe each character clearly and consistently, including their physical appearance, personality, and backstory.
Use distinct voices: As we talked about above, creating a unique voice for your character is a good way to help keep each character straight in your reader's mind.
Use a clear and consistent point of view: Whether it's first-person, third-person limited, or omniscient, don't jump around. If you make a conscious switch, make sure it's clear either with a title, heading, or within the prose.
Another way to keep all those details in order is to use a tool that allows you to keep track of your notes and plot while you're writing. Dabble is your one-stop shop that not only makes it easy to store all of the details of your story, it also offers goal setting options, cloud storage, and Focus Mode—where you can make the world disappear so you can give your undivided attention to your paper children.
Try it free for 14 days and see if it's right for you. No credit card required.
TAKE A BREAK FROM WRITING...

Read. Learn. Create.

Social Media Marketing for Authors
Book marketing. Those two innocuous words instill fear and loathing into the hearts of so many writers. You just want to write your books and have them sell themselves. Why do you have to tell people about it? Well, Susan, because you do. I know you want to write, but if your goal is to write, publish, and make money from your books, then you're going to have to find a way to make them visible. Thousands of new titles are uploaded to Amazon every single day. Millions of books are being published every year, and no matter how good your story is, without marketing, there's not much chance very many people will find it. 
keep reading
To Pants Or To Plot: Which One is Best For Your Story?
What kind of writer are you? Are you the sort who writes a meticulous outline that tips into the five digits or the type who sits down in front of a blank sheet of paper and lets the words pour out of you like a runaway train? Did you know there are specific terms for this kind of writing? Writers will come up with words for anything, I swear. Plotters are the first type of writer. They like to have detailed outlines that tell them exactly where their story is going. Pantsers are the other type of writer, which is kind of a weird name, but the term was coined by Stephen King (a famous pantser) to describe writing by the seat of your pants. Cute, eh? There is no right or wrong way to write your book, and I'm going to repeat this so many times. The right way is the way that works for you. 
keep reading
30 Dystopian Plot Ideas for a Terrifying Future
Dystopian fiction is one of the darker subgenres of science fiction and fantasy. It takes us into dark, foreboding worlds, where oppression and bleak landscapes are the norm. Books like 1984 by George Orwell, The Hunger Games by Suzanne Collins, and Brave New World by Aldous Huxley have become classics that shine a light on political corruption, environmental disaster, and societal collapse.Why do we love these stories? Maybe it's because dystopian fiction allows us to explore worst-case scenarios, to grapple with the idea that the world we know and love could be lost forever. It's a way for us to confront our fears and anxieties about the future, to see what could happen if we continue down a certain path.
keep reading