How Long Does it Take to Write a Book?
Nisha Tuli
March 28, 2022
April 20, 2023
If you're new to the idea of writing, you might be wondering: how long does it take to write a book? As with so many things in life, the answer depends on a variety of factors, which I realize is a really, really annoying answer. However, the good news is we can make some guesses based on averages and help you determine how long it might take YOU to write a book.
Does that help?
And just so we're clear, we're talking about writing your first draft here. There are a lot of other steps to actually publishing a book which we'll talk a bit more about below.
What Kind of Book Are You Writing?
Let's start by looking at what type of book you're writing. Obviously, the longer your book, the longer it takes to write. At least I hope that's obvious… but maybe math isn't your strong suit.
If you're writing adult versus middle grade, your total word count is going to vary widely. If you're writing contemporary romance versus epic fantasy, again, word counts are going to come into play. Here are a few averages to consider:
Age categories
Adult novels: 80-100K words
‍YA novels: 60-90K words
‍MG novels: 40-60K words
Genre
Romance: 70-100K words
‍Fantasy and Sci-Fi: 100-120K words (though they can often get much longer)
‍Historical: 80-100K words
‍Thrillers/horror/mystery/crime: 70-90K words
‍Literary: 80-100K
And yes, I know there are plenty of books that fall outside of these ranges. We are talking about averages here. And as an aside, if you plan to query and pursue traditional publication, it behooves you to consider these ranges, because it will matter when the time comes to seek out an agent or publisher.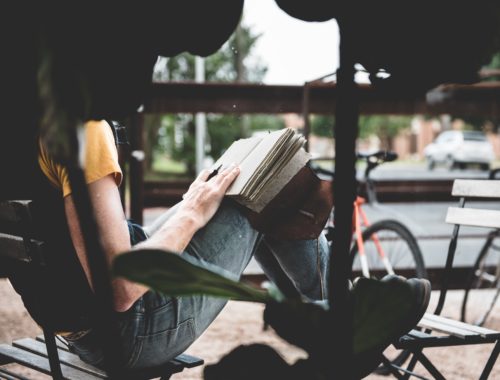 How to Set a Deadline for your First Novel
Starting a novel is usually the easy part. Finishing it is another story. So while you might ask yourself how long it takes to finish a novel, you should also ask yourself, how am I going to ensure I finish it? One way is to give yourself a deadline. Doing that, you can also determine how long it might take you.
Calculate how long it will take to write your book
Let's say you want to finish your book in six months and you're writing a contemporary romance. You want it to clock in around 80,000 words. There are about 180 days in six months. Divide 80,000 by 180 days, which gives you about 440 words each day. See how that works?
You can also go in the other direction. If you think you can get 1,000 words done a day, then you could assume your 80,000 word novel will take 80 days or a little less than three months to write.
‍Hot tip: Dabble's goal-setting feature does all this for you. Enter your desired end date, your estimated word count, and it will very conveniently tell you how many words you need per day to get there. If you miss a day or mark a weekend as a couple days off, it automatically adjusts for you. No math doing necessary.
How to determine your speed
Let's say you've never written a word and you're wondering how long it even takes you to write 500 words. Start by setting a timer and… writing 500 words. See how long it takes. Do it again a few more times to get a sense of your overall speed.
A variety of factors like your typing skills and whether you're the kind of writer who edits as you go will affect your speed. Many pundits of writing will tell you never to edit a first draft. I am one of those pundits. But I'm also a pundit that believes there are infinite ways to write a book and you need to discover what works for you.
If you're an edit-as-you-go-writer, then you might save time in the revising phase and it might all just be a wash. But you need to decide what works for you, which is something you'll figure out over time. Are you sensing a theme here?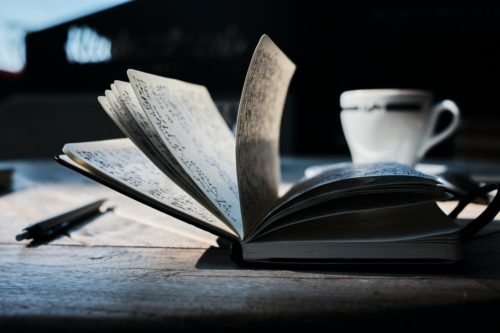 How to increase speed
Don't edit as you go
The best way to increase your speed is to, in fact, not edit as you go. One of the accepted truths of writing is that a first draft can be messy. So messy you would never, ever show it to anyone. That's okay and it's kind of the point. That's what editing is for, which we'll talk about later.
Type faster
Another good way to improve your speed is to practise your actual typing skills. If you can bang out 40 words per minute (is that a slow pace?), think how much more writing you would get done if you type 80 words per minute (Whether that's fast or not, I know it's faster than 40).
Use dictation
Some people use dictation to increase their writing speed. There are loads of apps on the market that will take your speech and convert it into text. I once heard someone say they wrote 30K words in a single day this way. I'm not sure if that's just one of those myths you hear about like the Loch Ness monster or Bigfoot, but it definitely sounds impressive. (Personally, I've tried this and speaking my book into existence doesn't work for me. I just can't connect with my story that way, but everyone is different.)
Plot your story
Another way to increase your writing speed might be through plotting. Some people swear by the method of planning out their entire book before writing a single word. Personally, I'm a pantser (in that I write by the seat of my pants) and plotting isn't for me. It's precisely because I'm a pantser that I can write a book quickly. However, if you're attempting to pants and finding yourself at a loss, then back up and consider plotting out your story. Dabble's Plot Grid makes this super easy.
Check out these articles for some different plot methods you can try:
Set up your writing space
Sometimes meeting your goals is about creating the right environment. Designate a specific area in your home for writing or start a ritual, like making a hot cup of tea, to signal your brain that it's time to write. Look for more ideas in this article on how to write a book.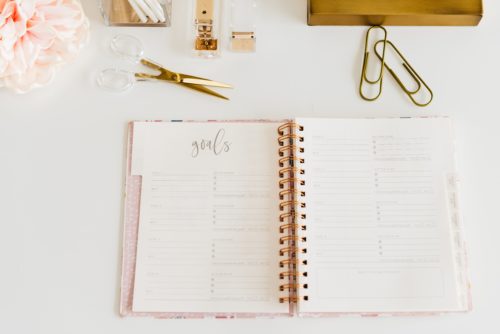 How to Manage your Goals
It's important to set realistic and manageable goals. I know, you're excited to start writing, but stressing yourself out to write 2,000 words a day when that simply isn't possible for you is a surefire way to ensure your book never gets written.
Set a word count goal that's realistic. This can be by the day or by the week, so you can account for days when you manage fewer or more words.
Set short goals. Instead of thinking of your book as one goal in itself, break it down into smaller goals. Tell yourself you're going to finish two chapters this week to make the overall task seem more manageable.
Reward yourself. Nothing says 'keep going' like a little treat. Like any task, writing takes discipline and giving yourself things to look forward to can help foster that.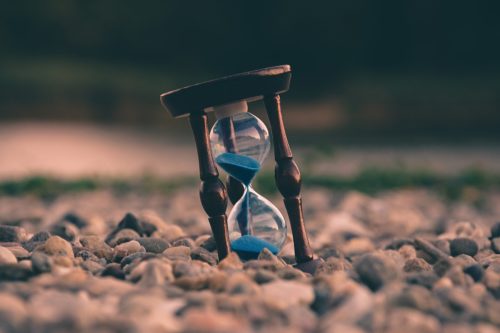 How long does it take to write a book on average?
Personally, I take anywhere from six to eight weeks to write a complete first draft, but that's on the faster side of the spectrum and mine are as messy as an episode of The Real Housewives. I never edit as I draft—I only note where I know things I want to change in my second draft and that's a process that works for me. You may feel differently.
Some people can write an entire book in a weekend and some people take ten years or more. (Totally not looking at you Patrick Rothfuss and George R. R. Martin.)
On average, it takes people about four to eight months to write a book, but as we discussed above, your writing speed and the length of your book affects this.
Things that affect the time it takes to write a book
Other things that can affect how long it takes to write your book are:
How much time you have to commit to writing - Are you a parent? Do you work full time? Do your kids expect you to care for them and does your employer actually expect you to show up every day? Then as annoying as that might be, it might slow your writing down.
How distracted you are - I'm just going to stay this: the surest way to slow down your writing is to spend too much time on your phone and/or on social media. Cut it out. Put your phone in another room. Use a blocking app to keep your eyes on your page. One of my favorite things to do is to 'sprint' where I set a timer for 30 minutes and write as much as I can in that time—no distractions allowed. When I'm focused, I can do 1,000-1,200 words in a 30-minute sprint.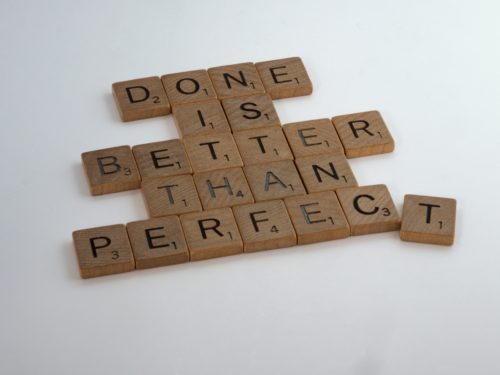 Want to finish? Protect your Momentum.
If I had a dime for every writer who started but never finished a book, I'd be a very rich woman. Seriously though, could we arrange that somehow? Asking yourself how long it takes to write is all fine and well, but that's putting the cart before the horse, so to speak, if you don't actually finish, because the answer to that question is literally infinite time.
How do you stay motivated? We talked a bit above about setting manageable goals and rewards and those things can help. Here are some other things you can do to keep motivated:
Treat your writing as a task like any other. Schedule time to do it and stick to that. Don't treat it as an 'I'll do it when I have time' task because then you'll never get to it. Make it a priority.
Find a community. Writing may be solitary in that it's you and the page, but very few successful writers stay that way. Go on Facebook and look for writing groups or join Twitter and start following the #writingcommunity hashtag. Hot tip: Dabble has launched the Story Craft Café for all writers to connect, share their experience, and refine their craft. Check out this awesome new community by clicking here.
What comes next?
‍
Once you've successfully completed that first draft, you're completely done and ready to be a bestseller. Actually, that's not true. Sorry to say, but now the real work begins. Because next comes revising. Many people suggest putting your book away for six weeks or so before you start this phase. Others like to dive right in.
It's really up to you, but a huge part of writing a good book comes in the revising stage. This is when you fill plot holes, add in character reactions, fixed unnatural dialogue, and a whole host of other things.
That's why answering the question 'how long does it take to write a book?' can be a little tricky as this stage, of course, varies too. And does one consider a first draft "writing a book" or does one consider a publishing-ready draft "writing a book"? This is all getting very complicated and, like all things in writing and publishing, there are many correct (and several wrong) answers.
To help make getting to the end that much easier, we recommend a writing tool like Dabble. To try all Dabble's premium features for free for fourteen days, click here. No credit card required.
TAKE A BREAK FROM WRITING...

Read. Learn. Create.

Social Media Marketing for Authors
Book marketing. Those two innocuous words instill fear and loathing into the hearts of so many writers. You just want to write your books and have them sell themselves. Why do you have to tell people about it? Well, Susan, because you do. I know you want to write, but if your goal is to write, publish, and make money from your books, then you're going to have to find a way to make them visible. Thousands of new titles are uploaded to Amazon every single day. Millions of books are being published every year, and no matter how good your story is, without marketing, there's not much chance very many people will find it. 
keep reading
To Pants Or To Plot: Which One is Best For Your Story?
What kind of writer are you? Are you the sort who writes a meticulous outline that tips into the five digits or the type who sits down in front of a blank sheet of paper and lets the words pour out of you like a runaway train? Did you know there are specific terms for this kind of writing? Writers will come up with words for anything, I swear. Plotters are the first type of writer. They like to have detailed outlines that tell them exactly where their story is going. Pantsers are the other type of writer, which is kind of a weird name, but the term was coined by Stephen King (a famous pantser) to describe writing by the seat of your pants. Cute, eh? There is no right or wrong way to write your book, and I'm going to repeat this so many times. The right way is the way that works for you. 
keep reading
30 Dystopian Plot Ideas for a Terrifying Future
Dystopian fiction is one of the darker subgenres of science fiction and fantasy. It takes us into dark, foreboding worlds, where oppression and bleak landscapes are the norm. Books like 1984 by George Orwell, The Hunger Games by Suzanne Collins, and Brave New World by Aldous Huxley have become classics that shine a light on political corruption, environmental disaster, and societal collapse.Why do we love these stories? Maybe it's because dystopian fiction allows us to explore worst-case scenarios, to grapple with the idea that the world we know and love could be lost forever. It's a way for us to confront our fears and anxieties about the future, to see what could happen if we continue down a certain path.
keep reading