My Name is Inigo Montoya: How to Introduce a Character in Your Novel
Nisha Tuli
March 10, 2023
April 20, 2023
We tend to give a lot of thought to our characters when we're writing. Their likes and dislikes. Their appearance and disposition. Hopefully their wants, goals, motivations, flaws and all the things that make them feel like real people.
But how much thought do you give to actually introducing them to your readers? A strong introduction to a character can help make or break that character and the way your reader perceives them. So what's in an introduction, anyway?
Let's take a look as we discuss:
The key elements of a character introduction
The benefits of introducing a character with a strong presence
Strategies for making that character memorable
Introducing them via backstory, another POV, or action
Showing them on the cusp of change
Having them introduce themselves
Key Elements of Character Introduction
A character introduction needs a few things to work.
Context: Introduce the character within the context of the story so readers understand where the character fits in and what their role might be.
Personality: Provide some insight into the character's personality and traits so readers can start to form an impression of who they are.
Name: Give the character a name early on so readers can easily refer to them and follow their actions.
Background: Offer some information about the character's background, like their past experiences, motivations, or goals, to help readers understand them.
Dialogue: Use dialogue to reveal aspects of the character's personality and establish their relationships with other characters.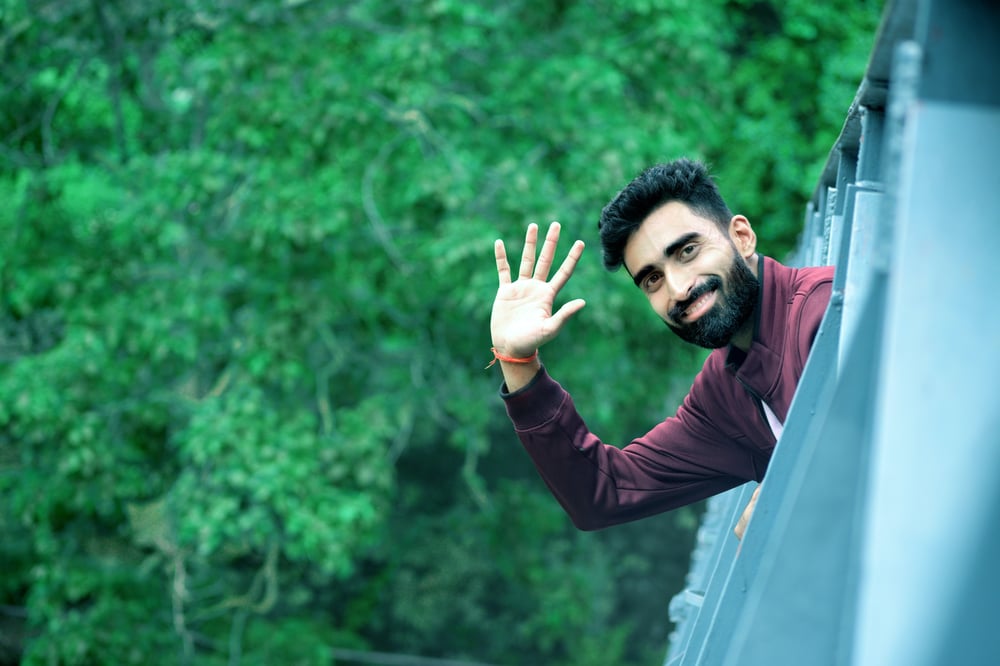 Benefits of Introducing a Character with a Strong Presence
Obviously, if you're going to introduce a character, you should make sure they have a strong and memorable presence when they arrive. This has several benefits.
Captivate your reader: A character with a strong presence immediately captivates your readers and draws them into the story. A powerful introduction can grab the reader's attention and make them curious about the character's story.
Make it memorable: A strong introduction can help make a character memorable thanks to a unique voice or personality that leaves a lasting impression on your readers.
Establishes tone: Introducing a character with a strong presence sets the tone for the rest of the story. If the character is serious, readers may expect a more dramatic or intense story. If the character is light-hearted, readers may anticipate a more comedic or lighthearted tone.
Sparks interest: A character with a strong presence can pique readers' interest and make them want to know more about them. This can create a sense of anticipation for what's to come.
Creates conflict: A character with a strong presence can create conflict and tension in the story. If the character has opposing goals or beliefs to other characters, it can lead to plot developments and conflicts that drive the story forward.
Strategies for Making Memorable Characters
Obviously, if you're going to introduce a character, then you should make sure they have a strong and memorable presence when they arrive. Here are some elements you'll need for building fantastic characters:
Unique personality traits: Give them distinctive personality traits that include everything from shy and reserved to quirky, flawed, or complex.
Backstory: Give your character a compelling backstory that helps shape who they are and why they behave the way they do.
Goals and motivations: Develop your character's goals and motivations in a way that aligns with their personality and backstory.
Dialogue: Use dialogue to show off your character's unique voice and personality. Consider adding colloquialisms or turns of phrase that make them stand out from other characters in your story.
Relationships: Develop your character's relationships with other characters by creating interesting dynamics and tensions between them.
Flaws: Make your character flawed in some way. Imperfections make them more relatable and human, while creating opportunities for character growth and development over the course of the story.
Symbolism: Use symbolism to give your character added depth and meaning. This can include their physical appearance, clothing choices, or objects that they carry or interact with.
Use Backstory
There are several ways you can introduce your characters and one of them is using their backstory to weave in details about their past that are relevant to the current narrative. Here are some things to consider when introducing a character this way:
Reveal relevant information: When introducing a character through their backstory, it's important to only reveal information that is relevant to the current narrative. Avoid bogging down the story with unnecessary exposition or details that don't contribute to the plot.
Use flashbacks: Flashbacks can create a more immersive and engaging introduction, as readers are transported back in time to experience the character's past events and experiences.
Use multiple POVs: Consider using multiple POVs to reveal the character's backstory. This can create a more well-rounded and nuanced introduction, as different characters may have different opinions and reactions to the character's past.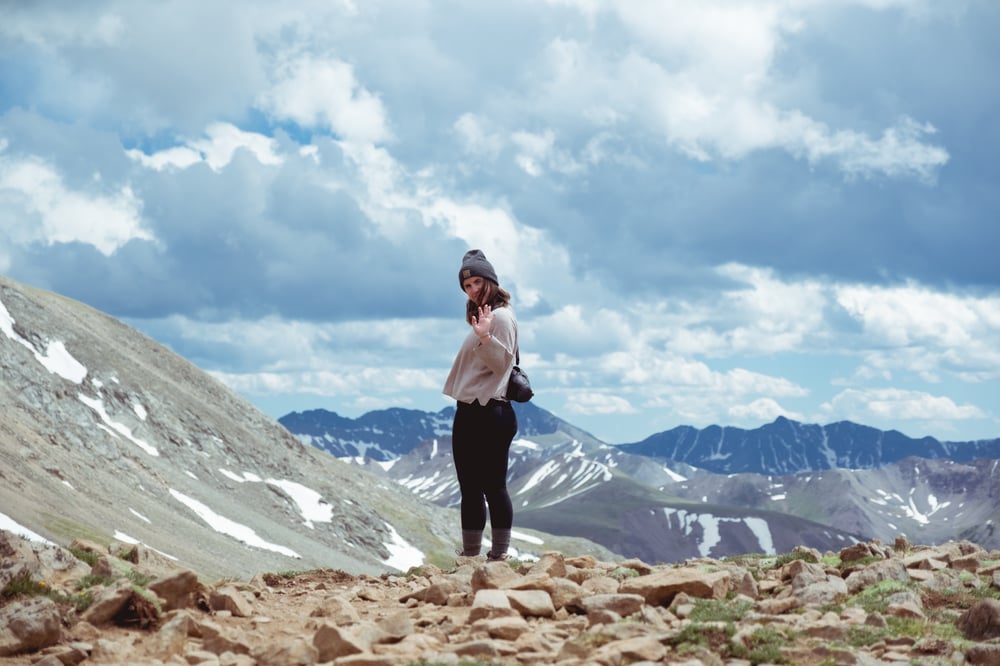 Use another POV
You can also reveal a character through another one's point of view. Here are some ways to do it and some things to keep in mind:
Choose the right POV character: Consider which character's perspective would be the most interesting and relevant for introducing the new character. The POV character should be someone who has a reason to interact with the new character or has a unique perspective on them.
Use dialogue and actions: Introduce the new character through their dialogue and actions, as seen through the POV character's eyes. This establishes the new character's personality, goals, and motivations without the need for exposition.
Describe physical appearance: Give some details on the new character's physical appearance through the POV character's eyes to help readers visualize the new character and create a mental image of them.
Use inner monologue: Give the POV character some interior monologue to provide insight into their thoughts and feelings about the new character, including their initial impressions.
Create tension: Use the introduction of the new character to create tension or conflict between the POV character and the new character.
Use multiple POVs: Consider using multiple POV characters to introduce the new character from different perspectives. This can be an interesting way to depict them as each character will have a different viewpoint.
Use Action
You can also use actions to show a new character. A few things to keep in mind are:
Choose actions that reflect the character: Consider what actions would be most reflective of the character's personality, motivations, and goals. For example, a character who is impulsive and reckless might make a dramatic entrance, while a character who is more reserved might enter quietly and observe their surroundings.
Use sensory details: Use descriptive language and sensory details to create a vivid image of the character's actions to help your readers to visualize the scene.
Use dialogue sparingly: When introducing a character this way, it's often best to use dialogue sparingly and instead focus on the actions themselves.
Create tension: Consider using the character's actions to create tension or conflict in the story. This can create a more dynamic introduction that sets up future plot points.
Use setting to enhance the scene: Consider using the setting to enhance the character's actions. For example, if the character is entering a crowded room, you might describe how they push their way through the crowd or how they catch the eye of other characters in the room.
Consider the timing: Introducing a character with actions at a key moment in the story can create a more impactful and memorable introduction.
Show Them on the Cusp of Change
Another way to introduce a character is to show them on the brink of change. Do that with the following:
Establish the current status quo: Before introducing a character on the cusp of change, it's important to establish the current status quo. This can show the context and importance of the upcoming change.
Use foreshadowing: Use foreshadowing to hint at the upcoming change to create a sense of anticipation and excitement and establish the stakes of the upcoming change.
Show the character's inner conflict: Show how they approach the change to help readers understand your character's motivations, fears, and hopes.
Use setting to enhance the scene: For example, you might use a stormy night to symbolize the upcoming change or a deserted street to create a sense of isolation and uncertainty.
Have the Introduce Themselves
You can also go the simple route and have your character introduce themselves.
Keep it short and sweet: A direct self-introduction should be brief and to the point. The character can state their name and perhaps a few key details about themselves or their situation.
Use unique voice and tone: The character's voice and tone should be unique and reflective of their personality.
Reveal character traits: Direct self-introductions can be a great opportunity to reveal key character traits. For example, a character who introduces themselves in a confident or boastful manner might be revealing their arrogance or overconfidence.
Use context to enhance the introduction: Consider the context in which the self-introduction takes place. For example, a self-introduction in the midst of a dangerous or high-pressure situation might be more impactful than a self-introduction in a calm or mundane setting.
Use repetition to reinforce the character's identity: Consider repeating the character's name or key details about them throughout the story to keep them front of mind.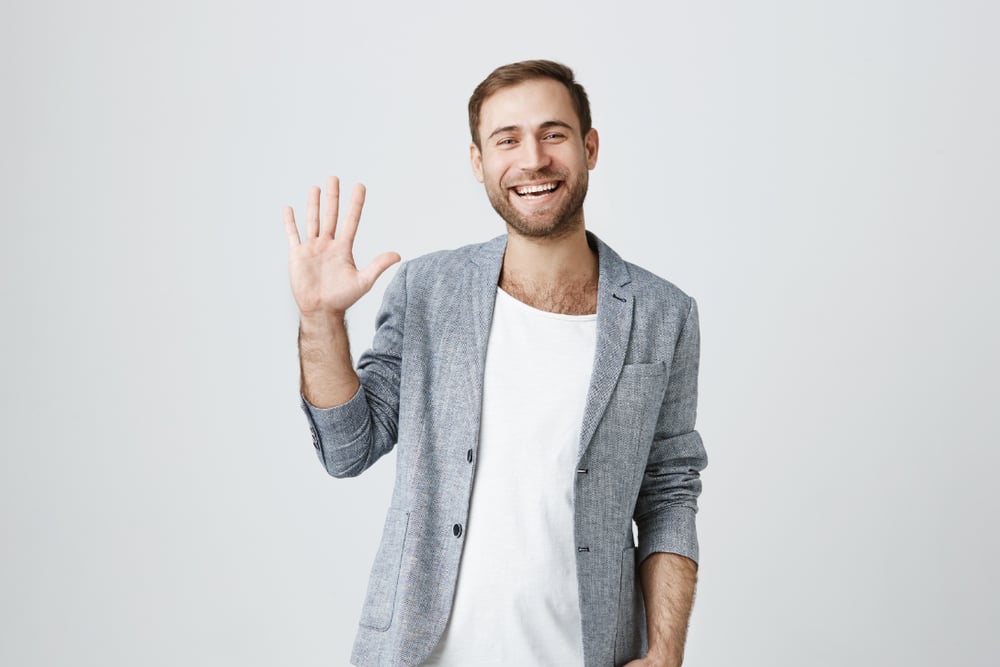 Through Physical Description
And finally, you can also introduce your characters through physical description.
Focus on unique features: Focus on unique or distinctive features that set them apart from other characters. This could include things like unusual eye color, scars, tattoos, or distinctive clothing.
Use sensory details: Use sensory details to make the description more vivid and engage your reader's senses, such as describing the texture of their hair or the sound of their voice.
Avoid stereotypes: Avoid relying on stereotypes when describing a character's appearance. Instead, focus on unique features that make the character stand out as an individual.
Use metaphors or comparisons: Use metaphors or comparisons to help visualize the character. For example, you might describe a character as having hair like a lion's mane or eyes like deep pools.
Consider the character's personality: For example, a character who is confident and outgoing might be described as having a bold, striking appearance.
Show, don't tell: Instead of simply listing physical attributes, try to show the character in action.
Famous Character Introductions
Here are a few examples of character intros from famous books and movies to get you inspired.
"Call me Ishmael." - Moby-Dick by Herman Melville
"It was the best of times, it was the worst of times." - A Tale of Two Cities by Charles Dickens (introducing the city of London)
"Ladies and Gentlemen, this is your captain speaking." - Fight Club by Chuck Palahniuk (introducing the unnamed narrator)
"All this happened, more or less." - Slaughterhouse-Five by Kurt Vonnegut (introducing the narrator and protagonist, Billy Pilgrim)
"It was a pleasure to burn." - Fahrenheit 451 by Ray Bradbury (introducing the protagonist, Guy Montag)
"You better not never tell nobody but God." - The Color Purple by Alice Walker (introducing the protagonist, Celie)
"In a hole in the ground there lived a hobbit." - The Hobbit by J.R.R. Tolkien (introducing the protagonist, Bilbo Baggins)
"Scarlett O'Hara was not beautiful, but men seldom realized it when caught by her charm." - Gone with the Wind by Margaret Mitchell (introducing the protagonist, Scarlett O'Hara)
"My name is Inigo Montoya. You killed my father. Prepare to die." - The Princess Bride by William Goldman (introducing Inigo Montoya and the inspiration for the title of this article...which just happens to be my favorite movie of all time)
Now that you've got some ideas on how to introduce those fascinating characters of yours, you'll want to keep track of when they come into your story. That's where Dabble comes in with its handy Plot Grid and Notes that allow you to plan the precise moment your character enters the scene.
Want to try it for yourself? You've got 14 days free to give it a whirl.
‍
TAKE A BREAK FROM WRITING...

Read. Learn. Create.

Social Media Marketing for Authors
Book marketing. Those two innocuous words instill fear and loathing into the hearts of so many writers. You just want to write your books and have them sell themselves. Why do you have to tell people about it? Well, Susan, because you do. I know you want to write, but if your goal is to write, publish, and make money from your books, then you're going to have to find a way to make them visible. Thousands of new titles are uploaded to Amazon every single day. Millions of books are being published every year, and no matter how good your story is, without marketing, there's not much chance very many people will find it. 
keep reading
To Pants Or To Plot: Which One is Best For Your Story?
What kind of writer are you? Are you the sort who writes a meticulous outline that tips into the five digits or the type who sits down in front of a blank sheet of paper and lets the words pour out of you like a runaway train? Did you know there are specific terms for this kind of writing? Writers will come up with words for anything, I swear. Plotters are the first type of writer. They like to have detailed outlines that tell them exactly where their story is going. Pantsers are the other type of writer, which is kind of a weird name, but the term was coined by Stephen King (a famous pantser) to describe writing by the seat of your pants. Cute, eh? There is no right or wrong way to write your book, and I'm going to repeat this so many times. The right way is the way that works for you. 
keep reading
30 Dystopian Plot Ideas for a Terrifying Future
Dystopian fiction is one of the darker subgenres of science fiction and fantasy. It takes us into dark, foreboding worlds, where oppression and bleak landscapes are the norm. Books like 1984 by George Orwell, The Hunger Games by Suzanne Collins, and Brave New World by Aldous Huxley have become classics that shine a light on political corruption, environmental disaster, and societal collapse.Why do we love these stories? Maybe it's because dystopian fiction allows us to explore worst-case scenarios, to grapple with the idea that the world we know and love could be lost forever. It's a way for us to confront our fears and anxieties about the future, to see what could happen if we continue down a certain path.
keep reading