Help Wanted: How to Pick a Job for Your Character
Nisha Tuli
April 20, 2023
We spend a lot of time thinking about our characters—what they look like, how they talk, their backstory, and their emotional wounds. But one thing you might not have given as much thought to is how they earn a living every day.
It's just a fact of life that most of us have a job of some kind to bring home the bacon (or perhaps tempeh, if you're a vegetarian), no matter the setting or time period we live in. A roving knight works as a mercenary for a corrupt king. A billionaire manages properties while he's busy whisking his lover all over the world. Or a ragged survivor of a dystopian nightmare works as the leader of a rebellion (some jobs definitely pay better than others).
In some cases, the job is the story. Think about a detective or an office romance. Without the work, there's no story.
So how do you choose a job for your characters? In this article we'll talk about:
Researching the details of various jobs
Matching jobs to your character's traits
How to incorporate the job into your story arc
How to choose the right job for your characters goals
And look at a list of jobs you've maybe never heard of for inspiration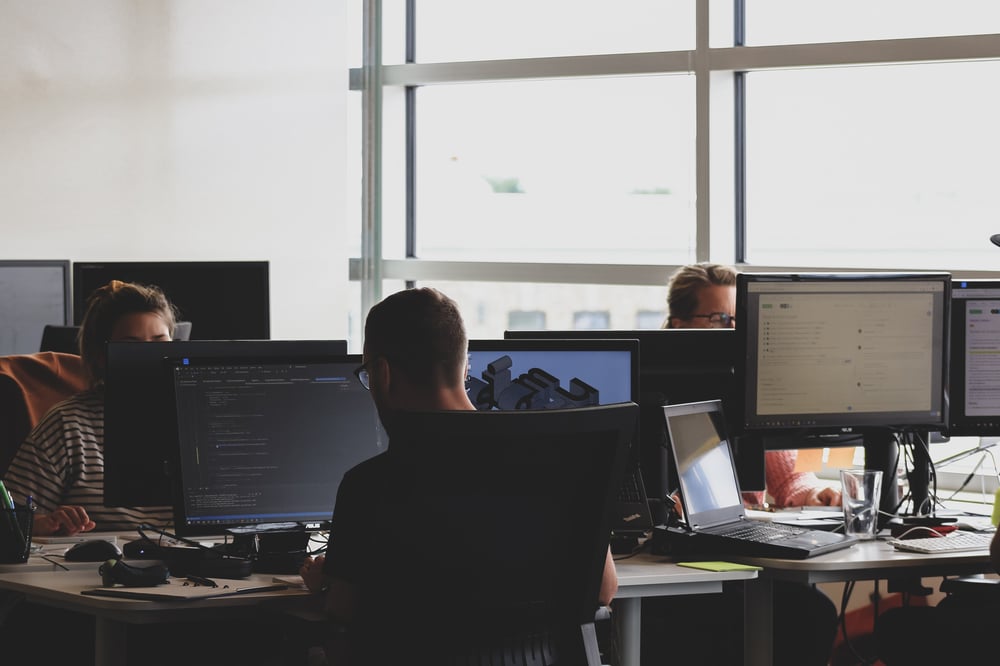 Researching Potential Jobs
You might think that being a journalist or maybe a glass blower sounds pretty cool, but really you have no idea what the day-to-day of these jobs entails. So what do we do? We do some research.
Start with a general idea
Begin by brainstorming a list of potential jobs that align with your character's skills, personality, and aspirations. Try to think of a variety of options that would make sense for the setting and time period of your story.
Look at real-world examples
Search the job boards and look at job descriptions, required qualifications, typical day-to-day responsibilities, and the overall industry or field. This will give you a sense of what the job is like in the real world and can help make it more believable in your story.
Interview people who have those jobs
If possible, talk to people who work in the field you're researching. They can offer valuable insights and help you understand the challenges and rewards of the job. Some jobs are pretty complicated and talking to someone who understands the nuances can be invaluable.
Read books, watch videos and documentaries
Check out books, videos, documentaries, and articles written by people in these professions. Obviously, this helps make it more real and can even help give you some plot ideas if you find a common theme amongst them—perhaps a real-world issue that is a point of contention for that industry.
Take note of the details
Reality is often in the smaller details. Getting those right can go a long way to creating a more believable character. Pay attention to specific details related to the job, such as the jargon, dress code, equipment they use, etc.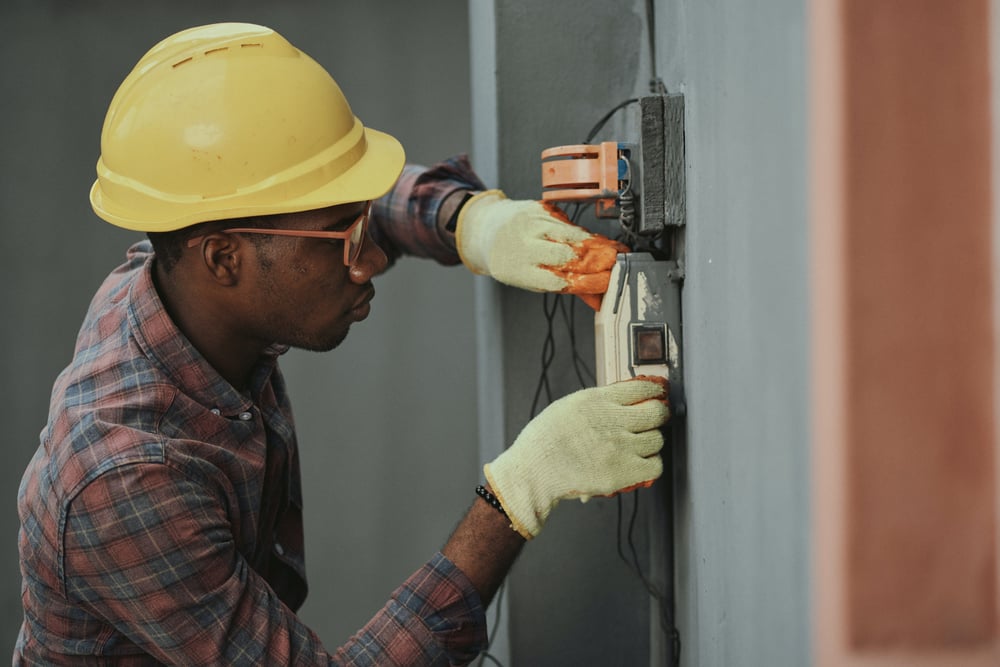 Using Character Traits to Find Your Character a Job
I think we all know that certain people gravitate to certain lines of work due, in part, to certain aspects of our personalities and personal traits. The same might be said of your characters.
Match personality traits with appropriate jobs
Think about the personality traits that define your character and consider how they would align with different jobs. For example, a character who's outgoing and persuasive might be ideal for a career in sales or politics, while a character who is analytical and detail-oriented might be better suited for a career in finance or engineering.
Match skills with job requirements
Think about the skills that your character possesses and match them with the requirements for different jobs. For example, if your character is a talented artist, they might be suited for a career in the art or design field, while a character who is a skilled mechanic might be right for a career with cars and things that go vroom. I think you get the idea. It's important that these all line up to make your story believable.
Think about what the character would enjoy
You know the old saying—do what you love and never work a day in your life? Well, that might be true of your characters, too. Think about what they might enjoy doing. What are their passions or hobbies? This can help you come up with some interesting job prospects that add depth to your story.
Consider their values and beliefs
What are your character's core values and beliefs? You could try matching them with jobs that align with those values. For example, a character who is highly empathetic and compassionate might make a great social worker, while a character who is very ambitious and goal-oriented may be better for a career in business.
Match the setting and time period with the job
If you aren't writing in a modern, contemporary setting, you need to keep the setting and time period of your story in mind. Give your characters jobs that make sense for the time and place of your setting. Assigning your character the role of computer hacker in Victorian England might raise a few eyebrows.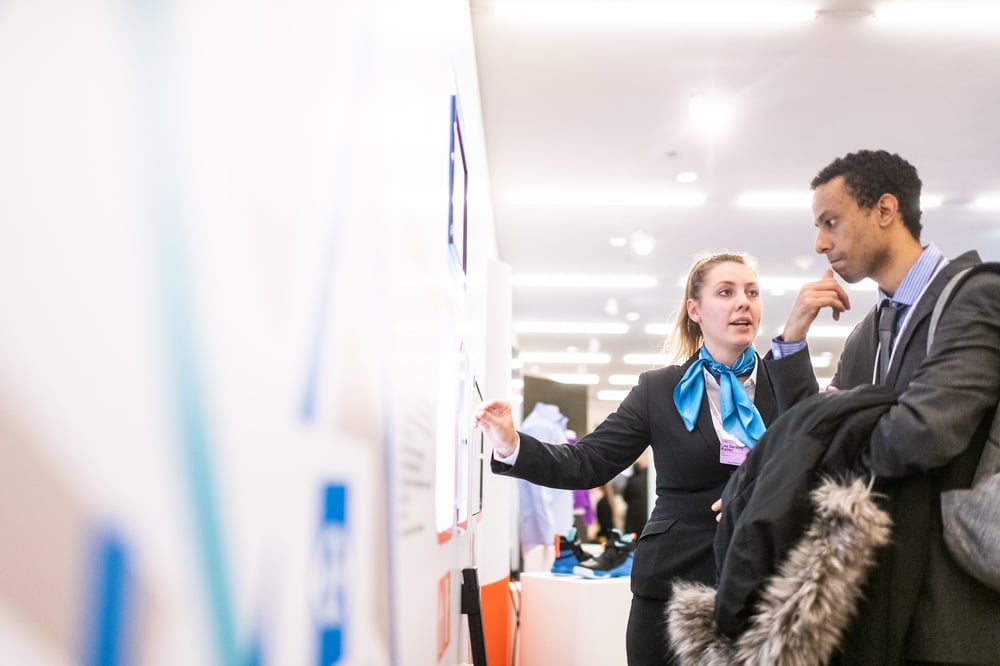 Fitting the Job to Your Story Arc
Here's where you want to consider how important the role of your character's job is to your story. It might be the story or it might simply be a bit of background information that informs a detail or two of your story. If you're making the career front and center, give some thought to how it fits in with your overall story.
Incorporating the job into the overall story arc
Think about how the character's job integrates into the overall story arc. The character's job might create conflict, tension, or opportunities for them to grow and develop. It can also be a source of motivation for the character and drive the story forward.
Conflict and character development
The job can also be the source of conflict, either at their workplace, or because it stands in the way of something they want. That journey towards achieving their dreams is also an opportunity to help develop their character. If they work for an evil corporation secretly dumping toxic sludge into the town's water supply, then a meek and usually aloof office worker might find their purpose as both a secret investigator and advocate for the people. (Listen, if you've heard this story, don't come at me.)
Using Your Character's Goals to Find the Right Job
If you're going the route of the job being more front and center, then considering your character's goals and motivations can be a great way to add depth to your story.
If a character's job is not in line with their goals and aspirations, it's difficult to create a believable portrayal. For example, if your character wants to make a difference in the world, but their job is in finance, it may be hard to reconcile those two aspects of the character.
‍
Conversely, when your character's job isn't in line with their goals, it can create conflict and tension and can be a source of inner turmoil as they try to find their purpose in life. This scenario gives your character the chance to grow and change, ultimately leading to an arc in the story. A character who starts in a job they hate but eventually finds something that fulfills them can be a good way to show their development and a relatable sort of tale for many people.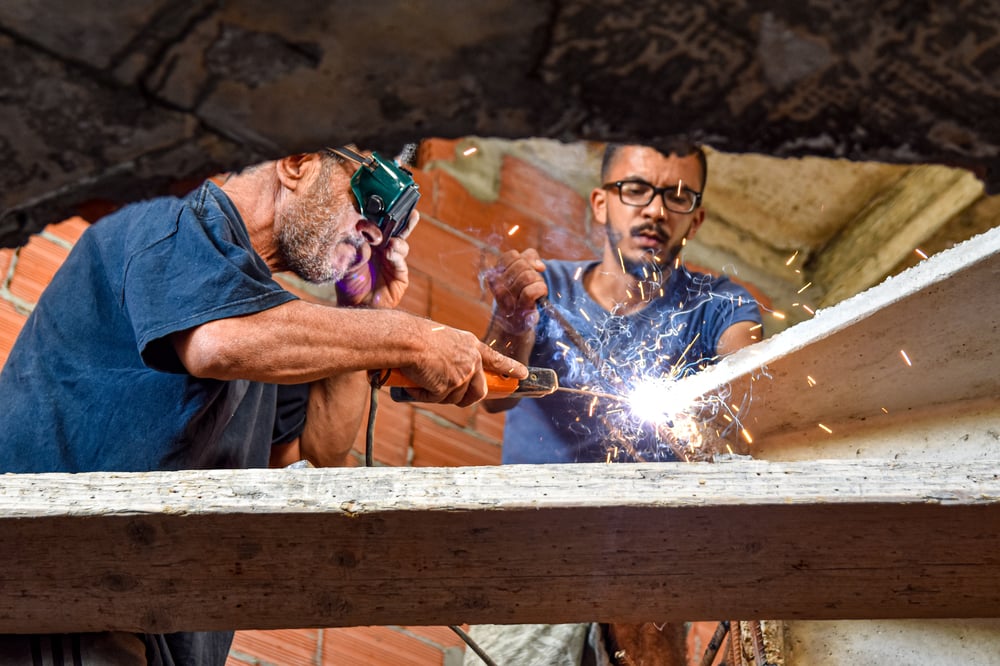 A List of Jobs to Consider for Your Character
And finally, here's a big old list of jobs you might want to consider for your character. I know I'm always amazed at the vast breadth and variety of jobs that exist out there, and so many of these would make a great jumping off point for an amazing story.
I can already see the Tour Guide romance I've got brewing in my head. Rival theme parks. Enemies to lovers. It's going to be gold.
Adventure Tour Guide
Agricultural Consultant
Animal Trainer
Astrophysicist
Art Restorer
Audio Engineer
Automotive Engineer
Bakery Owner
Bioengineer
Biomedical Engineer
Broadcast Meteorologist
Building Conservationist
Calligrapher
Career Counselor
Cardiologist
Caricature Artist
Casino Manager
Certified Public Accountant (CPA)
Chocolatier
Coach (Business, Life, Fitness)
Codebreaker
Color Consultant
Commercial Diver
Community Organizer
Composer
Computer Forensics Expert
Computer Programmer
Concierge Medicine Practitioner
Construction Manager
Corporate Investigator
Corporate Recruiter
Costume Designer
Craft Brewer
Data Mining Engineer
Demolition Expert
Dentist
Dermatologist
Dialect Coach
Dietitian
Disaster Relief Coordinator
Distiller
Dog Sled Musher
Doorman
Ecological Consultant
Economist
Education Administrator
Electrical Engineer
Electro-Optical Engineer
Emergency Management Director
Employment Lawyer
Endodontist
Energy Auditor
Entertainer (Stand-Up Comedian, Magician, etc)
Entrepreneur
Environmental Engineer
Event Planner
Executive Coach
Exterminator
Fabricated Metal Products Manufacturer
Farm Owner
Fashion Designer
Film/Television Stunt Coordinator
Firefighter
Fish Hatchery Manager
Food Scientist
Forensic Accountant
Forensic Anthropologist
Forensic Psychologist
Franchise Owner
Fuel Cell Engineer
Funeral Director
Game Warden
Gastroenterologist
Genealogist
General Contractor
Geographer
Geologist
Glass Blower
Government Lawyer
Graphic Designer
Green Energy Consultant
Handbag Designer
Harp Maker
Health Inspector
Heritage Conservationist
Historian
Holistic Health Practitioner
Home Stager
Horticulturist
Human Resources Manager
Illustrator
Import/Export Specialist
Industrial Designer
Interior Architect
Interior Decorator
Jeweler
Journalist
Kindergarten Teacher
Labor Relations Specialist
Landscape Architect
Law Enforcement Officer
Lawyer
Librarian
Life Coach
Lighting Designer
Linguist
Logistics Analyst
Management Consultant
Manufacturing Engineer
Marine Biologist
Market Research Analyst
Marketing Manager
Mechanical Engineer
Medical Assistant
Medical Laboratory Technician
Meteorologist
Microbiologist
Middle School Teacher
Military Officer
Mining Engineer
Mobile Application Developer
Multimedia Artist
Museum Curator
Music Conductor
Musical Instrument Maker
Navy SEAL
Network Administrator
Neurologist
News Anchor
Nutritionist
Obstetrician
Occupational Therapist
Oceanographer
Office Manager
Oil Rig Worker
Optometrist
Orchestra Conductor
Orthodontist
Park Ranger
Patent Lawyer
Pathologist
Pediatrician
Personal Chef
Personal Trainer
Pest Control Technician
Petroleum Engineer
Pharmacist
Photonics Engineer
Physical Therapist
Physician Assistant
Physicist
Pilot
Planner (City, Regional, Urban)
Plant Manager
Plumber
Police Detective
Political Scientist
Portrait Artist
Power Plant Operator
Preschool Teacher
Priest
Prime Broker
Print Journalist
Product Manager
Production Manager
Professional Athlete
Professor
Program Manager
Project Manager
Property Manager
Prosthetist
Psychiatric Nurse
Psychiatric Technician
Psychiatrist
Public Health Nurse
Public Relations Specialist
Publicist
Publisher
Quality Control Inspector
Quantity Surveyor
Radiologic Technologist
Real Estate Appraiser
Real Estate Broker
Real Estate Developer
Real Estate Investor
Real Estate Lawyer
Real Estate Agent
Recruiter
Referee
Rehabilitation Counselor
Researcher
Restaurant Manager
Retail Buyer
Rigger
Robotics Engineer
Sales Engineer
Sales Manager
Salesperson
Sandblaster
Satellite Engineer
School Counselor
Science Teacher
Sculptor
Seamstress
Securities Analyst
Securities Trader
Set Designer
Ship Captain
Ship Engineer
Ship's Mate
Shipwright
Social Media Manager
Social Worker
Software Developer
Software Engineer
Soil Conservationist
Solar Energy System Installer
Special Effects Artist
Speech Pathologist
Speech Writer
Sport Psychologist
Sports Agent
Sports Coach
Sports Announcer
Sports Broadcaster
Sports Marketing Manager
Sports Publicity Director
Sportscaster
Sports Physiotherapist
Sports Physician
Sports Referee
Sports Scout
Sports Writer
Stage Manager
Statistician
Stockbroker
Surgeon
Surveyor
Systems Analyst
Systems Engineer
Talent Agent
Tax Examiner
Tax Lawyer
Teacher
Technical Writer
Technology Analyst
Telecommunications Engineer
Television Producer
Textile Designer
Theater Director
Title Examiner
Tour Guide
Town Planner
Traffic Engineer
Translation Technician
Translator
Travel Agent
Travel Writer
Treasure Hunter
Tree Surgeon
Urologist
User Experience (UX) Designer
Veterinarian
Video Game Developer
Video Game Tester
Video Producer
Visual Effects Artist
Voice-Over Artist
Web Developer
Wedding Planner
Wildlife Biologist
Wind Energy Engineer
Writer
Zoologist
Zoo Curator
Zookeeper
‍
Now that your wheels are turning, head over to the character section of DabbleU, where we write new articles every week to help you create your best book. Download your copy of the character template where you can track all the details, like what job you've given your characters.
‍
TAKE A BREAK FROM WRITING...

Read. Learn. Create.

Social Media Marketing for Authors
Book marketing. Those two innocuous words instill fear and loathing into the hearts of so many writers. You just want to write your books and have them sell themselves. Why do you have to tell people about it? Well, Susan, because you do. I know you want to write, but if your goal is to write, publish, and make money from your books, then you're going to have to find a way to make them visible. Thousands of new titles are uploaded to Amazon every single day. Millions of books are being published every year, and no matter how good your story is, without marketing, there's not much chance very many people will find it. 
keep reading
To Pants Or To Plot: Which One is Best For Your Story?
What kind of writer are you? Are you the sort who writes a meticulous outline that tips into the five digits or the type who sits down in front of a blank sheet of paper and lets the words pour out of you like a runaway train? Did you know there are specific terms for this kind of writing? Writers will come up with words for anything, I swear. Plotters are the first type of writer. They like to have detailed outlines that tell them exactly where their story is going. Pantsers are the other type of writer, which is kind of a weird name, but the term was coined by Stephen King (a famous pantser) to describe writing by the seat of your pants. Cute, eh? There is no right or wrong way to write your book, and I'm going to repeat this so many times. The right way is the way that works for you. 
keep reading
30 Dystopian Plot Ideas for a Terrifying Future
Dystopian fiction is one of the darker subgenres of science fiction and fantasy. It takes us into dark, foreboding worlds, where oppression and bleak landscapes are the norm. Books like 1984 by George Orwell, The Hunger Games by Suzanne Collins, and Brave New World by Aldous Huxley have become classics that shine a light on political corruption, environmental disaster, and societal collapse.Why do we love these stories? Maybe it's because dystopian fiction allows us to explore worst-case scenarios, to grapple with the idea that the world we know and love could be lost forever. It's a way for us to confront our fears and anxieties about the future, to see what could happen if we continue down a certain path.
keep reading