How to Write Book Titles
Nisha Tuli
May 9, 2022
April 20, 2023
You've managed to cobble together 100K words of sheer brilliance, but now you must tackle the hardest task. Writing the book title. How do you write book titles, anyway?
How do you distill all that unbridled greatness of your book into just a few words that convey the depth, emotion, setting, time, and character of your novel? While also being memorable and not being the same as any other book that already exists?
Ha ha ha. Super easy.
Don't worry if you struggle with how to write book titles. You aren't alone. Most people do. But today we're going to look at some ideas and I'll offer some tips that will hopefully make it a little easier.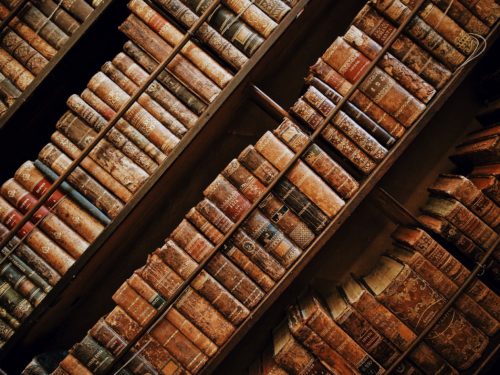 The importance of a book title
Obviously, your title is one of the first ways your book will be judged. I know you've heard the old saying, 'don't judge a book by its cover,' but that is one of the most patently untrue statements to ever be uttered about books.
Books are judged by their cover and their title. I do it. You do it. We all do it. The publishing industry dedicates entire teams to studying book covers and titles based on the idea that we do, in fact, judge books by their covers. So this is important.
Would Pride and Prejudice be the classic we know it as today if it had been called by its original title, First Impressions? Maybe. But probably not.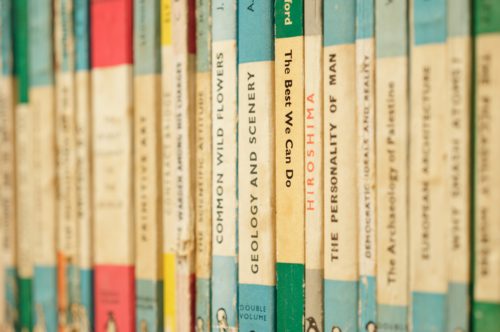 What's in a book title?
A book title has a lot of heavy lifting to do as it should convey, at least in part, the type of story it's representing. The age group, the genre, the tone, and the theme can all be illustrated through a well thought-out title.
When you hear the title, The Devil Wears Prada, you can be pretty sure this isn't a middle grade book with a feel good message. Just like the title Alexander and the Terrible, Horrible, No Good, Very Bad Day probably tells you this isn't going to be a fast-paced political thriller. So how do you write a book title?
Below are a few strategies you can use to help you come up with that killer book title.
Use a character name
Your main character is already the star of the show, why not give them the front cover too? For this to work, it helps if your character has an unusual or stand out name. It might not work as well if your MC is named John Smith, but that also doesn't mean it couldn't work. The title could just be the name, or it could be combined with some other aspect of your story.
Some famous books that make use the protagonist's name include:
The Seven Husbands of Evelyn Hugo
A Prayer for Owen Meany
Eleanor Oliphant is Completely Fine
Jane Eyre
Anne of Green Gables
Tess of the D'Urbervilles
Use the name of your setting
Just like your characters, it could be the place that defines your novel and would make for a good title. It could be something more general like the name of a city or a country, or something more specific like the name of a café or a river that is prominent in your story. Maybe it takes place on a boat or in an airplane and you could use the names of those things.
Some famous books that make use of the setting in their title include:
The Bridges of Madison County
Love in the Time of Cholera
Wuthering Heights
Alice's Adventures in Wonderland
A Passage to India
Use a time setting
Your setting doesn't have to be a physical place; it could also be a time, be it a specific year or time of day.
Examples of books that use this kind of title include:
1984
One Thousand and One Nights
Midnight's Children
A Time to Kill
2001: A Space Odyssey
Use literally what it's about
Sometimes we get a little caught up in the idea of a clever title when really, the best one is literally what your book is about.
What do I mean? Consider these examples where the title is exactly what the book is about:
The Hunger Games
The Trial
The Old Man and the Sea
Frankenstein
Animal Farm
Use a quote or a line from a poem or song
Check out the parameters around this and what is considered public domain, but you can make use of existing works to name your books too.
These famous titles all borrow lines from old books, poems, and plays:
A Thousand Splendid Suns (from Saeb Tabrizi, a 17th-century Persian poet)
The Curious Incident of the Dog in the Nighttime (from Sherlock Holmes)
East of Eden (from Genesis in the Old Testament)
A Brave New World (from Shakespeare's The Tempest)
The Fault in our Stars (from Shakespeare's Julius Caesar)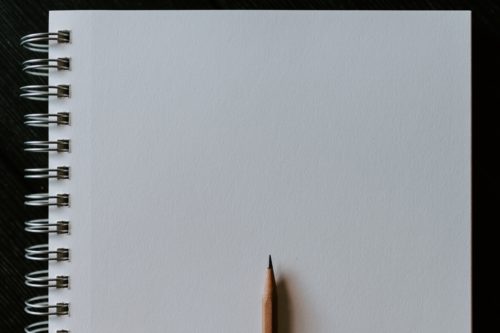 Tips for naming books
One word titles
While one word titles are popular, in a world of SEO (search engine optimization)*, it might not be the best choice for your novel. If someone goes to search for your book with a single word, they're going to have a hard time finding it amongst the millions of other results they'll get when they do a search. So a title that is at least three or four words might be more beneficial for you in the long term.
Unique titles
Do a search to see if anyone else is using the same title as you are. As with above, if someone goes to search for your book, you want them to find your book and not someone else's. It might be less of a concern if a book with the same title is in a different genre, but it also might be better to come up with something else.
Consider your genre
Take a look at the titles of the bestselling books in your genre. Can you find any similarities in the words, tone, or structure that they use? For example, in the fantasy genre, the following structure has been popular for a number of years:
The ______ of _________ and ___________
How to brainstorm your title
Okay, so you've read all the tips above, and still nothing is coming to you. That's okay. Sit down with a piece of paper or open one on your computer and answer these questions to help get your thoughts flowing:
Who is your main character?
What is their main obstacle or desire?
What are they seeking, be it a physical object or a state of being?
What is the lesson they learn?
What is unique about your protagonist?
What is your main setting?
What is the time frame of your story?
Are there any recurring themes?
Is there any recurring imagery like a specific color, object, or idea?
What are your favorite lines or quotes?
What are the defining moments or events in your book?
What is the main theme or idea of your novel?
What happens in your story?
What points of social commentary exist in your story?
Write a few words or sentences for each of the points above and then from that start brainstorming a list of titles. Write down anything that comes into your head, no matter how terrible it seems right now. Just let the ideas flow until you can't think of anything else.
Now you can use that list to start refining. Does something jump out at you right away that might work? Or can you combine two titles to make up your ideal one?
Once you have a short list, poll some people to see what catches their intention. Ask them which title makes them want to learn more about the story. Ask them what genre they think the title represents.
Keep repeating the above process until something clicks. Don't worry—you'll get there!
Putting it all together
Coming up with a title is only half the battle, though. Okay, more like 1% of the battle. The real journey all us writers must take is, well, writing the dang book. And trust me, there are a lot more words in a book than a title.
Don't worry, though, because Dabble's got your back. Dabble is the best novel-writing software out there, designed to help writers just like you write your book. From a sleek, modern look that lets you focus on the writing to tools that will make your characters and plot better, Dabble makes writing your story easier.
Writing a book is hard enough! Don't let the software you're writing with make it any harder. Click here to try all of Dabble's premium features for free for 14 days, no credit card required. Save that time typing in your credit card to type a few extra words in your book.
TAKE A BREAK FROM WRITING...

Read. Learn. Create.

Social Media Marketing for Authors
Book marketing. Those two innocuous words instill fear and loathing into the hearts of so many writers. You just want to write your books and have them sell themselves. Why do you have to tell people about it? Well, Susan, because you do. I know you want to write, but if your goal is to write, publish, and make money from your books, then you're going to have to find a way to make them visible. Thousands of new titles are uploaded to Amazon every single day. Millions of books are being published every year, and no matter how good your story is, without marketing, there's not much chance very many people will find it. 
keep reading
To Pants Or To Plot: Which One is Best For Your Story?
What kind of writer are you? Are you the sort who writes a meticulous outline that tips into the five digits or the type who sits down in front of a blank sheet of paper and lets the words pour out of you like a runaway train? Did you know there are specific terms for this kind of writing? Writers will come up with words for anything, I swear. Plotters are the first type of writer. They like to have detailed outlines that tell them exactly where their story is going. Pantsers are the other type of writer, which is kind of a weird name, but the term was coined by Stephen King (a famous pantser) to describe writing by the seat of your pants. Cute, eh? There is no right or wrong way to write your book, and I'm going to repeat this so many times. The right way is the way that works for you. 
keep reading
30 Dystopian Plot Ideas for a Terrifying Future
Dystopian fiction is one of the darker subgenres of science fiction and fantasy. It takes us into dark, foreboding worlds, where oppression and bleak landscapes are the norm. Books like 1984 by George Orwell, The Hunger Games by Suzanne Collins, and Brave New World by Aldous Huxley have become classics that shine a light on political corruption, environmental disaster, and societal collapse.Why do we love these stories? Maybe it's because dystopian fiction allows us to explore worst-case scenarios, to grapple with the idea that the world we know and love could be lost forever. It's a way for us to confront our fears and anxieties about the future, to see what could happen if we continue down a certain path.
keep reading