How to Make More Money as an Author
Doug Landsborough
April 20, 2023
Are you an aspiring author who wants to turn your passion for writing into a profitable career? If you've read anything about the average earnings of a book, you might think that making a living as an author is difficult, if not impossible.
However, the truth is that there are many ways for authors to increase their income and support themselves financially. In fact, there are so many different income avenues that you are almost guaranteed to find something that complements your skills.
In this article, we'll explore some of the most effective ways for authors to make more money. Whether you're just starting out or you're a seasoned author looking to diversify your income streams, this guide will give you practical, actionable tips for boosting your earning potential. I want nothing more than for you to turn your love of writing into a sustainable, fulfilling career.
So, if you're ready to take your writing to the next level and make a real income from it, you've come to the right place. We're going to cover everything an author might do to make more money on top of the stuff coming in from their existing books. This includes:
Publishing more books
Running book tours and other events
Promoting and marketing your work
Freelance writing and editing
Coaching other authors
Will this article make you rich overnight? No. That's not something that happens in real life.
But with these strategies, you'll have some ideas to turn your passion for writing into a lucrative, rewarding career.
Publishing More
The single best thing an author can do to increase their book income is to publish more books.
This doesn't necessarily mean writing longer works, though, or even writing brand-new stories. In fact, there are many ways you can publish more books without putting in a ton of extra time and effort. Here are some of the most effective strategies:
Self-publishing e-books and paperbacks: Self-publishing gives you the flexibility to publish your books on your own schedule, and e-books and paperbacks are the most popular formats. You can reach a global audience with ease and keep a higher percentage of the profits compared to traditional publishing.
Offering audiobooks: Audiobooks are growing in popularity, and as an author, you can take advantage of this trend by creating your own audiobooks. You can either hire a professional narrator or even narrate the books yourself if you have a good speaking voice.
Publishing in multiple languages: If you have a book that has done well in your native language, consider translating it into other languages to reach new audiences and increase your earnings.
Republishing older works: If you have older books that are no longer available, consider republishing them. With self-publishing, it's easy to update and republish older works, making them available to a new generation of readers.
Writing shorter works such as novellas or short stories: If you don't have the time or energy to write a full-length novel, consider writing shorter works such as novellas or short stories. These can be published quickly and often sell well, especially in e-book format. For US authors, Kindle Vella is one of the most popular ways to monetize your shorter content.
Creating a series of books: If you have a popular character or world, consider writing a series of books around that character or world. This will not only help you build a loyal following, but a series of books is one of the best ways to make more money as an author.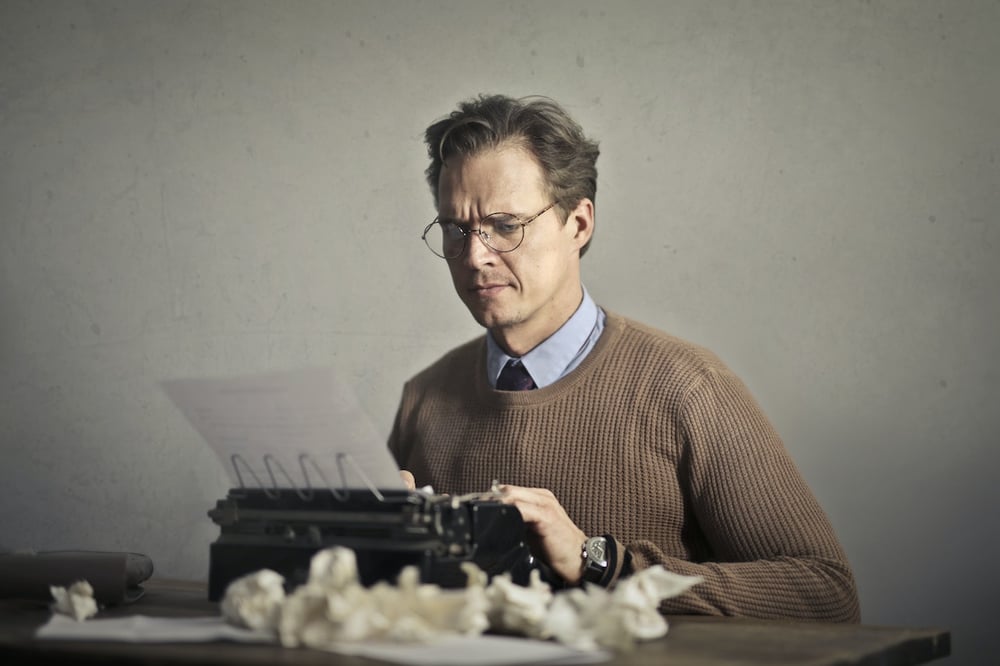 Events
Events are a fantastic way for authors to connect with their readers and promote their books. Participating in events can help you build your brand, increase your visibility, and, ultimately, make more money.
Some authors struggle with the idea of events because there's this notion that authors are supposed to be introverts. If you don't like the limelight, consider how you might do some of these events virtually or with other creative folks to share the attention while still benefiting from the event.
Book signings and readings: Book signings and readings are a staple for authors, and they're a great way to connect with readers and sell books. You can participate in local bookstores and libraries or even host your own events.
Conferences and conventions: Conferences and conventions are great opportunities for authors to network, meet with fans, and sell books. You can participate as a speaker, panelist, or simply as an attendee. Make sure you understand the terms and fees of being a vendor at conferences and conventions before you sign up and arm yourself with eye-catching materials like banners.
Workshops and classes: If you have expertise in a particular area, consider teaching workshops or classes. You can offer these events in person or online, and they're a great way to build your brand and increase your income.
Virtual events: Ever since the onset of the pandemic, virtual events are becoming more popular. Consider hosting webinars, virtual book signings, or even virtual book clubs to reach a wider audience.
Book clubs: Speaking of, book clubs are a great way to engage with readers and promote your books while finding your next favorite read. You can participate in existing book clubs or start your own.
Festivals and fairs: Local festivals, fairs, and farmers markets are a great way to reach new readers and sell books. You can participate as a vendor, host a booth, or even give a reading or workshop.
Book Tours
Book tours are a fantastic way for authors to meet their fans and boost their income. By traveling to different cities and speaking at events, authors can build their brand, reach new audiences, and increase their visibility.
Book tours can be a lot of work, but they're also a lot of fun. They give you the opportunity to promote your books in a way that's personal, impactful, and enjoyable!
If you want to endeavor on a book tour, keep some of these things in mind:
Plan in advance: Book tours require a lot of planning and preparation. It's important to start planning your tour several months in advance to ensure you have enough time to secure venues, promote the tour, and make travel arrangements.
Choose the right venues: When planning your book tour, choose venues that are a good fit for your book and your audience. Consider bookstores, libraries, universities, and other community organizations that align with your target reader demographic.
Offer something special: To make your book tour more attractive to readers, consider offering something special, such as a giveaway or a limited edition book cover. This can help you stand out and attract more attendees.
Utilize your social media: Social media is a powerful tool for promoting your book tour. Use your platform to share information about the tour, engage with your audience, and build excitement. Get attendees to share their photos using a hashtag you make for your tour. Your fans want to share their excitement about your tour!
Partner with other authors: If you know other authors in your genre, consider partnering with them for a joint book tour. This can help you reach new audiences, and you can split the costs of travel and promotions.
Keep it manageable: While book tours can be a great way to promote your books, it's important to keep the tour manageable. Plan for short, manageable legs of the tour, rather than a long, grueling one. This will help you avoid burnout and ensure you have enough energy (and money) to give each event your best effort.
Make it virtual: Creating an in-person book tour might not be cost effective unless you have multiple bestsellers under your belt and a ravenous, nationwide fanbase. So make your book tour virtual! Use the same tips from above, but connect with bloggers, YouTube channels, and social media personalities who are into your books and genre, and anywhere else online where you can hop on video or answer some questions.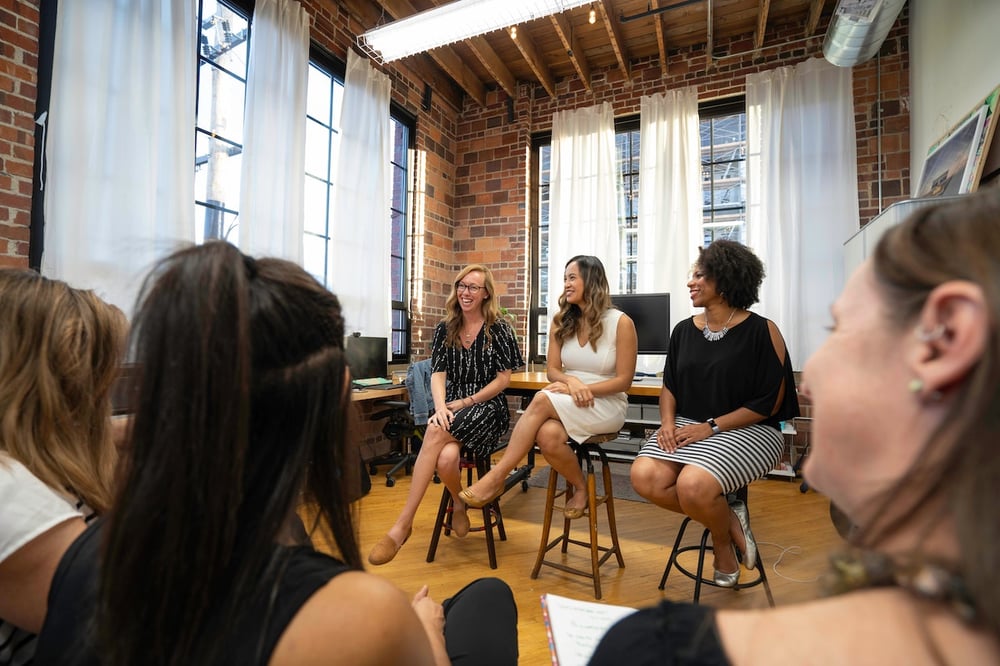 Promotion and Marketing
Promoting and marketing your book is essential if you want to reach more readers and make more money as an author. Whether you're traditionally published or self-published, you have the power to reach a wider audience and increase your book's visibility.
The key to effective book promotion and marketing is to find ways to stand out and connect with your target reader demographic. There are many different strategies you can use, so take a look at your options and try the ones that jive best with you.
Social media marketing: Utilize social media platforms like Twitter, Facebook, TikTok, and Instagram to reach your target reader demographic. Share sneak peeks of your book, engage with your followers, and play to the algorithms to extend your reach.
Book bloggers and influencer marketing: Work with book bloggers and influencers in your genre to reach new audiences. Offer them an advance copy of your book in exchange for an honest review, and utilize their platforms to reach their followers. It's best to establish a relationship with these individuals before simply asking them for something, and certain personalities have processes in place for submissions.
Paid advertising: Utilize paid advertising options on platforms like Amazon, Goodreads, Facebook, and Bookbub to reach new audiences. Consider targeted advertising campaigns that reach your target reader demographic. Also think about trying different countries. Personally, I saw much lower costs and higher conversions when I started advertising in the UK rather than in the US.
Book clubs and reading groups: Reach out to book clubs and reading groups in your local area, or consider starting your own book club. Offer them discounts on your book and participate in discussions to build relationships with readers.
Giveaways and contests: Host giveaways and contests to build excitement for your book and reach new audiences. Consider offering a signed copy of your book as the grand prize or a personalized bookplate for runners-up.
Book signings and appearances: Consider scheduling book signings and appearances at local bookstores, libraries, and events. This is a great way to connect with readers and promote your book in person.
Exclusive content for email subscribers: Your email list is your single greatest marketing tool. Offer exclusive content, such as early access to new releases, sneak peeks, and behind-the-scenes information to your email subscribers. This not only helps you build a relationship with your readers, but it also gives them a reason to sign up for your mailing list.
Partnering with other authors for cross-promotion: Partner with other authors in your genre to cross-promote each other's books. This can be as simple as sharing each other's posts on social media or offering a bundle deal on your websites. Cross-promotion is a great way to reach new audiences and expand your network as an author. For those looking for a place to start, StoryOrigin is by far the most popular program for cross-promoting with other authors.
Freelance Writing
For many authors, freelance writing can be a lucrative side hustle that supplements their income from book sales. Freelance writing allows you to leverage your writing skills and expertise to create content for a variety of clients, including magazines, websites, and businesses.
Whether you're a seasoned author or just starting out, freelance writing can be a great way to make more money while honing your craft. Plus, it offers the opportunity to branch out and write on subjects outside of your niche or genre, allowing you to broaden your skills and experience as a writer.
Here are some ideas for freelance writing opportunities:
Blog writing: Offer your writing services to businesses and individuals in need of high-quality blog content. Emphasize your expertise in a particular subject or industry to help you stand out from other writers.
Magazine writing: Pitch ideas to magazines in your niche or area of expertise. Showcase your ability to write engaging, informative articles that will appeal to their readers.
Copywriting: Businesses are willing to pay top dollar for sales copy that sells. Highlight your ability to craft persuasive, action-oriented copy that drives results.
Grant writing: Non-profits and charities live and die by their grants, so they're willing to pay very well for someone who can write effective proposals. Emphasize your ability to research funding opportunities and write compelling grant proposals.
Technical writing: Utilize your expertise to write technical manuals, white papers, and other technical content for businesses. Really hone in on your ability to explain complex concepts in clear, concise language.
Ghostwriting for other authors: Offer your services as a ghostwriter for authors in need of help completing their books or articles. These authors will care most about your ability to collaborate with other writers and how you can bring their visions to life.
Creating sponsored content: Partner with brands to create sponsored content, such as blog posts, social media posts, and articles, that promote their products or services. Emphasize your ability to craft high-quality content that aligns with their brand and appeals to your audience. This works best if you have a big, loyal fanbase… just don't sell out and start throwing any sponsored products their way.
Freelance Editing
Editing is a critical component of the publishing process, and there is a growing demand for skilled freelance editors. Whether you have a background in traditional publishing or you're simply passionate about helping writers refine their craft, freelance editing can be a lucrative and fulfilling career.
By offering your services as a freelance editor, you can help writers improve their work and bring their stories to life.
Be warned: being a great writer doesn't automatically make you a great editor any more than being a great editor makes you a great writer. The two skill sets are related but not identical, especially when you consider the types of editing.
Still, many authors are freelance editors. Here are some of the types of editing you might use to buff your income:
Developmental editing: Developmental editing involves working with the author to help shape the overall structure and content of the book. This may include offering feedback on character development, plot, pacing, and other key elements of the story. Developmental editors play a crucial role in helping writers bring their vision to life and ensure their work is ready for publication. For established, experienced writers, this is the type of editing that allows you to draw on your writing the most.
Line editing: Line editing is an in-depth form of editing that focuses on improving the flow, clarity, and style of the writing. Line editors work closely with the author to help refine the writing and make it more engaging and reader-friendly.
Copy editing: Copy editing involves reviewing the manuscript for grammar, punctuation, and spelling errors, as well as making suggestions for improving clarity and consistency. Copy editors help writers refine their work and ensure their writing is polished and professional.
Specialty editing: This isn't technically a type of editing, but offering editing services in specific genres, such as romance, science fiction, or nonfiction can differentiate you from other freelancers. Specialty editors may have expertise in a particular area, such as history or science, and can help authors improve their work by offering specific knowledge and insights.
Sensitivity readers: If you have lived experience as part of a certain demographic or past, your knowledge can be valuable in helping authors create true, realistic characters. No one wants to offend or misrepresent people with their work, and authors are willing to pay professionals for feedback on their depictions of characters.
The more authors you work with, the more your name will get out there to other authors. And, since the best way to make more money as an author is to write more books, you'll hopefully get repeat business to help drive your income.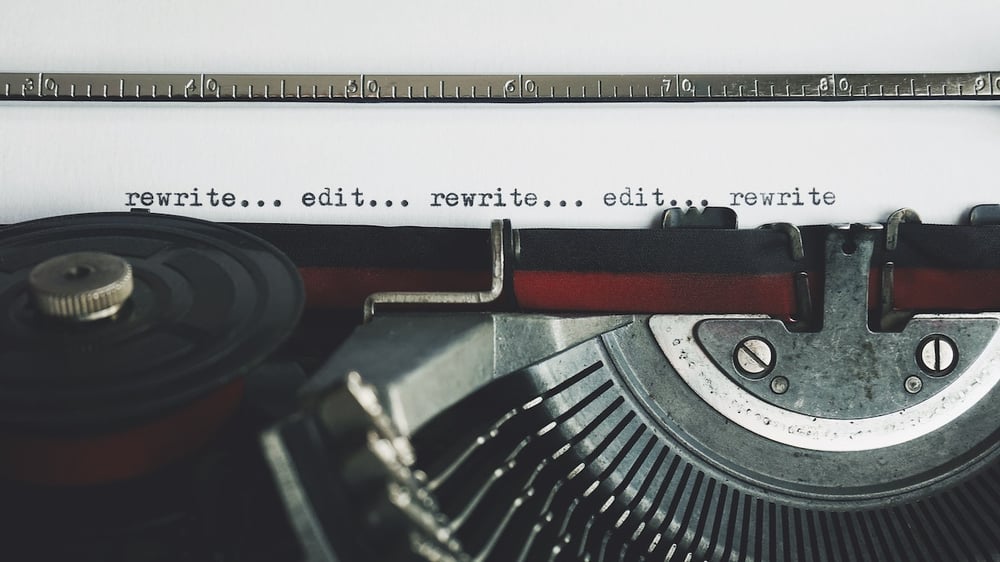 Coaching
Author coaching is a growing field, and there's a skyrocketing demand for coaches who can help writers achieve their goals and bring their work to the next level. Whether you have a background in writing or publishing, or you're simply passionate about helping others, coaching can be a rewarding and lucrative source of income.
As a coach, you can offer your expertise and guidance to help writers improve their writing skills, navigate the publishing process, and build a successful writing career. You might work one-on-one with writers, offer group coaching sessions, or develop online courses. Whichever you choose, there are plenty of opportunities to grow your coaching business and help others achieve their dreams.
Note: You should only venture into coaching after you've successfully established yourself as an author or editor, grown your fanbase, and have the credibility and experience to back up your claims. Not only do you risk your own reputation if you jump the gun, but you're also messing with the hopes, dreams, and wallets of other writers.
But if you're thinking about coaching, here are some ideas for that teacher brain of yours:
One-on-one coaching: Offer personalized writing coaching services to individual authors. This can include working with authors to help them develop their writing skills, overcome creative blocks, and create a successful writing routine. One-on-one coaching is a great option for writers who need personalized attention and are looking for a coach who can offer customized support.
Group coaching: Offer group coaching sessions to a group of writers who are at similar stages in their writing careers. Group coaching can provide writers with a supportive community, as well as the opportunity to learn from one another and receive feedback on their work. Group coaching is a cost-effective option for writers who want to improve their writing and grow their careers.
Online courses: Create online writing courses that authors can take at their own pace. Online courses are a great way to reach a wider audience and offer writers access to your expertise and guidance no matter where they are located. This can be a scalable way to make money and grow your coaching business.
Workshops: Offer workshops and writing retreats for writers who are looking for immersive and hands-on learning experiences. Workshops and writing retreats can provide writers with a supportive environment to develop their writing skills, connect with other writers, and focus on their craft. Workshops and writing retreats can be a great way to make money and build a loyal following.
Partnerships: Partner with publishing houses, writing organizations, and literary festivals to offer writing coaching services to their audiences. This can help you reach a wider audience and build your coaching business by leveraging the networks of these organizations.
Author platform building: Offer coaching services to help authors build their author platform and grow their audience. This can include help with social media marketing, email marketing, and website design, as well as advice on how to connect with readers and build a community around their work.
Book proposal coaching: Help authors write compelling book proposals and find agents or publishers. This can include providing guidance on how to craft a winning proposal, how to research the publishing market, and how to make a case for why their book is unique and valuable.
Above All Else, Write!
I hope you can see there are many ways for authors to make more money and build a successful writing career. From publishing more books to taking advantage of virtual book tours, marketing and promotion, freelance writing and editing, and coaching, it feels like there are endless opportunities for authors to monetize their work and grow their income.
It's important to remember that success as an author takes time, hard work, and dedication. But by exploring these different opportunities and finding the ones that best suit your skills and interests, you can increase your income, reach a wider audience, and achieve the success you've been dreaming of.
Just don't forget to keep writing your books!
To write those awesome books, you need a novel-writing platform that makes the process easier, more fun, and helps you write better books. That's where Dabble comes in.
With a bunch of features to improve your writing packaged into a modern, clean UI, Dabble helps you when you need it, lets you write when you're ready, and automatically syncs your work no matter what device you're writing on.
And the good news? You can try everything Dabble has to offer for free, no credit card info required, by clicking here.
Now go make some money.
‍
TAKE A BREAK FROM WRITING...

Read. Learn. Create.

Social Media Marketing for Authors
Book marketing. Those two innocuous words instill fear and loathing into the hearts of so many writers. You just want to write your books and have them sell themselves. Why do you have to tell people about it? Well, Susan, because you do. I know you want to write, but if your goal is to write, publish, and make money from your books, then you're going to have to find a way to make them visible. Thousands of new titles are uploaded to Amazon every single day. Millions of books are being published every year, and no matter how good your story is, without marketing, there's not much chance very many people will find it. 
keep reading
To Pants Or To Plot: Which One is Best For Your Story?
What kind of writer are you? Are you the sort who writes a meticulous outline that tips into the five digits or the type who sits down in front of a blank sheet of paper and lets the words pour out of you like a runaway train? Did you know there are specific terms for this kind of writing? Writers will come up with words for anything, I swear. Plotters are the first type of writer. They like to have detailed outlines that tell them exactly where their story is going. Pantsers are the other type of writer, which is kind of a weird name, but the term was coined by Stephen King (a famous pantser) to describe writing by the seat of your pants. Cute, eh? There is no right or wrong way to write your book, and I'm going to repeat this so many times. The right way is the way that works for you. 
keep reading
30 Dystopian Plot Ideas for a Terrifying Future
Dystopian fiction is one of the darker subgenres of science fiction and fantasy. It takes us into dark, foreboding worlds, where oppression and bleak landscapes are the norm. Books like 1984 by George Orwell, The Hunger Games by Suzanne Collins, and Brave New World by Aldous Huxley have become classics that shine a light on political corruption, environmental disaster, and societal collapse.Why do we love these stories? Maybe it's because dystopian fiction allows us to explore worst-case scenarios, to grapple with the idea that the world we know and love could be lost forever. It's a way for us to confront our fears and anxieties about the future, to see what could happen if we continue down a certain path.
keep reading