How to Write a Query Letter to an Agent: An Angst-Free Guide
Abi Wurdeman
April 20, 2023
If you want to publish your novel traditionally, you need to learn how to write a query letter to an agent.
I'm sure somewhere in the universe there is a writer who enjoys writing query letters. I have not personally met that writer, but it's a vast universe and it takes all kinds, so I assume they're out there.
But even speaking as someone who doesn't particularly enjoy the process, I will say this about it:
When you write and send a query letter, you make a bold commitment to your dream.
That's not to say the process of writing your novel wasn't a commitment. Of course it was. But a query letter is a way of stepping out into the world and saying, "I created this and I believe it's worth sharing."
How thrilling is it to say that?
So let's go all in on this, you and I, no matter how we may feel about it. Let's talk about how to write a query letter to an agent so you can take this next bold step on your journey to publication.
But first, let's clarify the goal.
Why Do I Need to Learn How to Write a Query Letter to an Agent?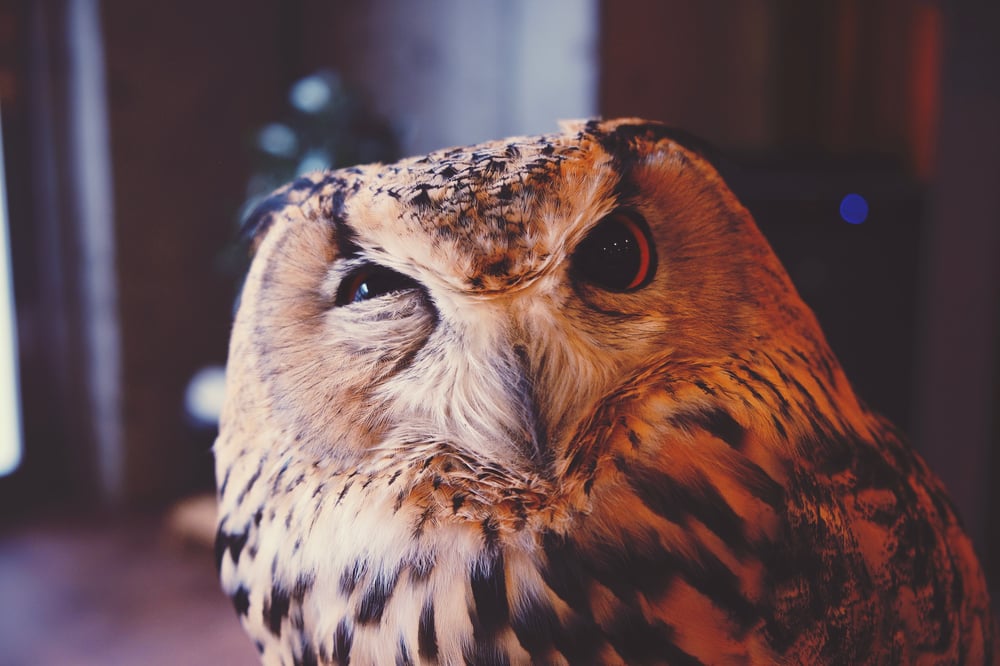 When you query an agent, you have one goal.
You want them to ask to read your manuscript.
You've got to convince them that your novel is worth their time—that they should take their focus away from other stories to seriously consider throwing their weight behind yours.
This means you need to demonstrate that your novel:
Will be a hit with readers in your genre
Has a compelling hook
Aligns with genre expectations while also adding something interesting and new
Has been written by an expert wordsmith who knows how to tell a story
A lot of pressure, right? But here's something that might take the pressure off:
You should be hitting those marks anyway. The novel-writing process involves steps like researching your genre, talking through your plot with fellow writers, mastering story structure, designing characters your readers will love… all that stuff.
By the time you get around to writing your query letter, all you have to do is deliver that information in as few words as possible.
When Should I Send a Query Letter?
Send it when your manuscript is ready to actually be read by an agent. This means you've already done several rounds of revisions, workshopped it with fellow writers, and proofread the final draft (preferably multiple times).
Don't query agents before the manuscript is ready. It's not a good look if you have to make an interested agent wait because you just discovered a major plot hole during what was supposed to be your last round of edits.
And you will snag someone's interest. Because we're about to talk about how to write a query letter to an agent.
1. Do Your Research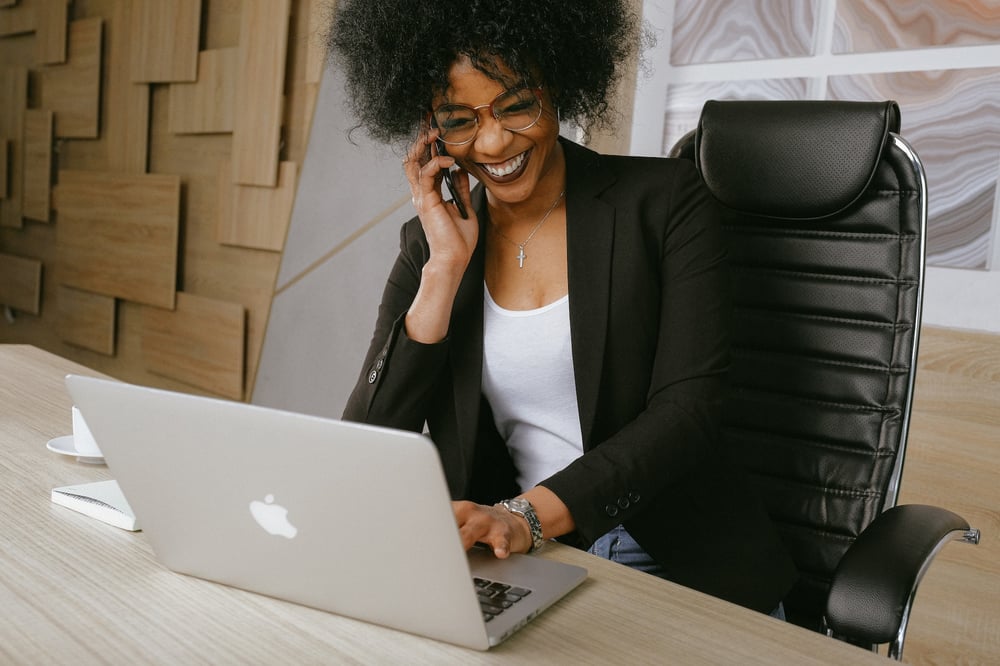 You may feel a strong temptation to zap your query letter out to every agent on the planet in the hopes that someone somewhere will bite.
Don't do it. Narrow your focus to agents who seem like the best fit for your novel.
For one thing, you want an agent who's passionate about whatever your novel is trying to do. Someone who's all about friends-to-lovers YA romance or fairytale retellings or protagonists of color.
Not to mention, an agent is far more likely to take your query seriously when they know you have a good reason for reaching out to them specifically.
So before you can even get into how to write a query letter to an agent, do your research.
Browse databases like:
Pay attention to details like:
What genres an agent represents
Current clients (Do they rep anyone whose style is similar to your own?)
Whether they're currently accepting queries
What they're looking for now
Google the agents you're interested in. You may find interviews or social media accounts where they share helpful hints about everything from their own query pet peeves to their dream projects.
Keep a spreadsheet of the agents that seem like an excellent fit for you, and be sure to note things like:
Contact information
How they like to be queried (Do they want a full-page synopsis with the query letter? Or just the letter?)
What makes you feel like this is a perfect fit
Then get ready to write a query letter addressed specifically to them.
2. Keep It Brief
A great target for a query letter is around 300 words. You can get away with 450 words as long as it's all interesting and vital information. (Tips 3-6 will clarify what information an agent considers relevant.)
The bulk of your letter will focus on your story. The exact percentage varies depending on how much you have to say about yourself. You'll start to get a feel for what's right for you as you learn more about how to write a solid query letter.
3. Hook Them With Your Opening
Snag the agent's attention with a strong opening. Skip the fluff, excessive gratitude, proclamations, and life story. So none of this:
"After countless setbacks and unexpected hardships, I have written the story I've dreamed of writing all my life."
"Given your incredible contributions to the field of publishing, I would be so honored if you would take the time to read my manuscript."
"I know you're busy and I have the utmost respect for your valuable time, so I promise to keep this as brief as humanly possible."
"How would you like to be the one who discovered the next Harry Potter?"
In most cases, it's best to start with your story. The exceptions would be if someone the agent trusts had referred you to them, if you made a meaningful connection with them in the past, or if you have something you know they're looking for. Things like:
"Your client, Successful Writerperson, read my novel, Title, and thought you might be interested in reading it."
"I shared the synopsis of my novel during the roundtable you hosted at last year's Big Writing Conference, and you requested that I reach out when I had a polished draft."
"I saw in Respected Publication that your dream project would be a thriller set in the Regency era. My novel, Title, is exactly that."
Openings that should not take priority over your story include:
"Someone in my writing group told me they heard you were looking for a story like mine."
"I saw your presentation at Big Virtual Conference and thought you might be interested in hearing about my novel."
"I understand you represent mystery writers and I'm a mystery writer, so..."
For most—if not all—of your query letters, your best bet will be to hook them with the story itself.
Crafting Your Hook
The hook of your query letter is a one or two sentence description of your story that immediately clarifies why this story is exceptional. Please note: you should introduce your story with a hook even if you choose to open your query letter with something else.
Your hook should tell the agent:
The hook should also demonstrate:
The tone of your novel
What makes this story unique
At some point in your query letter, you'll state the genre of your novel outright. But in a well-written hook, the genre is obvious.
Take, for example, this hook for Allie Larkin's Stay:
‍What happens when you find love and he finds your best friend instead?
‍If you're Savannah Leone, you tear off your orange satin maid-of-honor gown, get drunk on Kool-Aid and vodka, and buy a German Shepherd from Slovakia off of the Internet.
Pretty clear that you're looking at contemporary women's fiction, right?
4. Tell Them About Your Book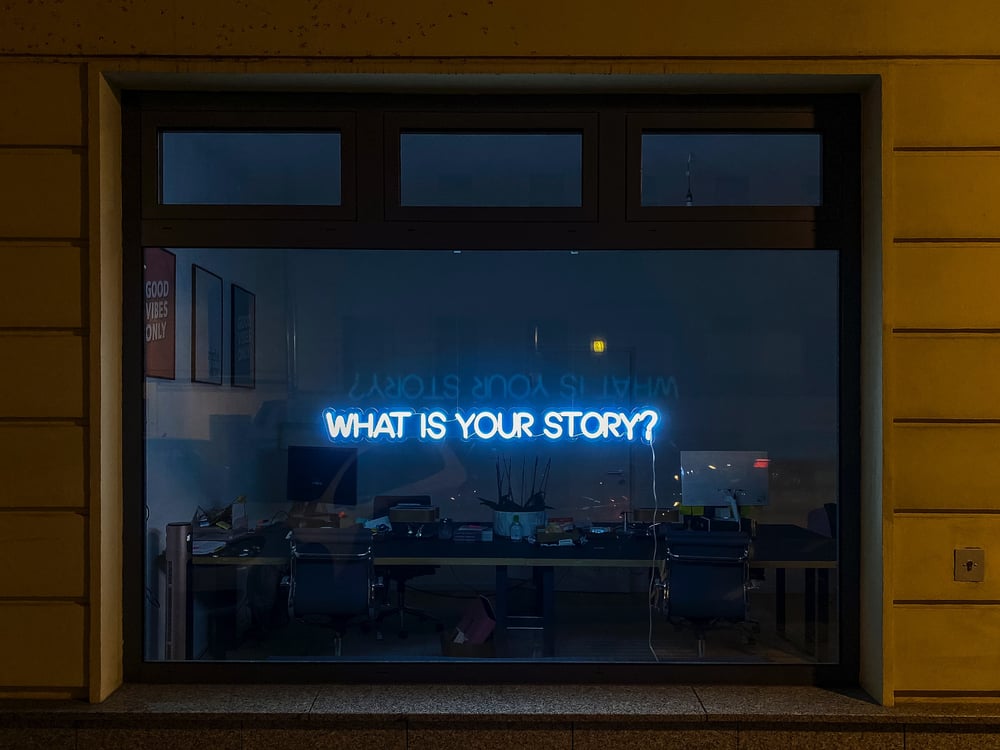 The hook is only the beginning of how to write a query letter to an agent. Once you've established the wide-angle view, it's time to get into the details.
But not a ton of detail. Your story description should ideally be about 150-200 words. You can go up to 300 if you absolutely must, but have a good reason for taking up that kind of space.
One thing that helps with brevity is bearing in mind that the story description you put in your query letter is not the same as a synopsis. A synopsis covers major story beats. It's a little more, "This happens, then this happens, then this happens."
In your query letter to an agent, you'll focus on things like:
Establishing what the central conflict is and how high the stakes are
Clarifying the setting if you haven't already
Sharing how your character grows over the course of the novel
Indicating what the theme is
Giving a sense of the relationships in this novel
You also need to share a few practical details, most likely at the end of your description. These include:
Title
Genre
Word count
Comps
A comp is a comparative title. It's an existing, successful book you compare your book to in order to give the agent a sense of where your book might fit into the market.
Some quick tips on selecting comps:
Stick with current titles. If you say your book is "reminiscent of Jurassic Park," that agent is going to think, "Great. So it would have been hot thirty years ago."
Avoid comparing your novel to massive bestsellers or works widely considered to be masterpieces. Telling an agent to "think Harry Potter" when imagining your book will give them the feeling that you have an inflated idea of your novel's potential.
Make sure it's clear what you mean by "Comp meets Comp." What do you picture when I tell you my novel is Pride and Prejudice meets The Hunger Games? Is it a Regency dystopia? A future dystopia where children are killing each other with passive aggression? Make sure your comps clarify the description rather than confuse it.
Book Description Example
Do you like how casually I said, "It's easy to keep your description brief when you only have to incorporate these nine elements!"?
I know, I know. I annoyed me, too. But you'll see what I mean when you check out this example of Andrea Bartz's query letter:
‍Lindsay is content with her life: She has a solid magazine job, a devoted best friend, and her own Brooklyn apartment, complete with a fully stocked (and frequently used) liquor cabinet. She's certainly moved on from the bizarre night ten years earlier when she got blackout drunk and her frenemy, Edie, committed suicide. Until Lindsay discovers an unsettling video that forces her to ask if Edie was actually murdered—and if Lindsay herself was involved. As she races to untangle what really happened, Lindsay must face the demons of her own violent history—and bring the truth to light before she, too, suffers Edie's fate.
‍THE LOST NIGHT is THE GIRL ON THE TRAIN meets HBO's GIRLS, a 95,000-word literary mystery that explores friendship, identity, and obsession against the backdrop of Brooklyn's raw and ever-changing Bushwick neighborhood.
That's 136 words. And it's all in there.
5. Sell Yourself (Honestly)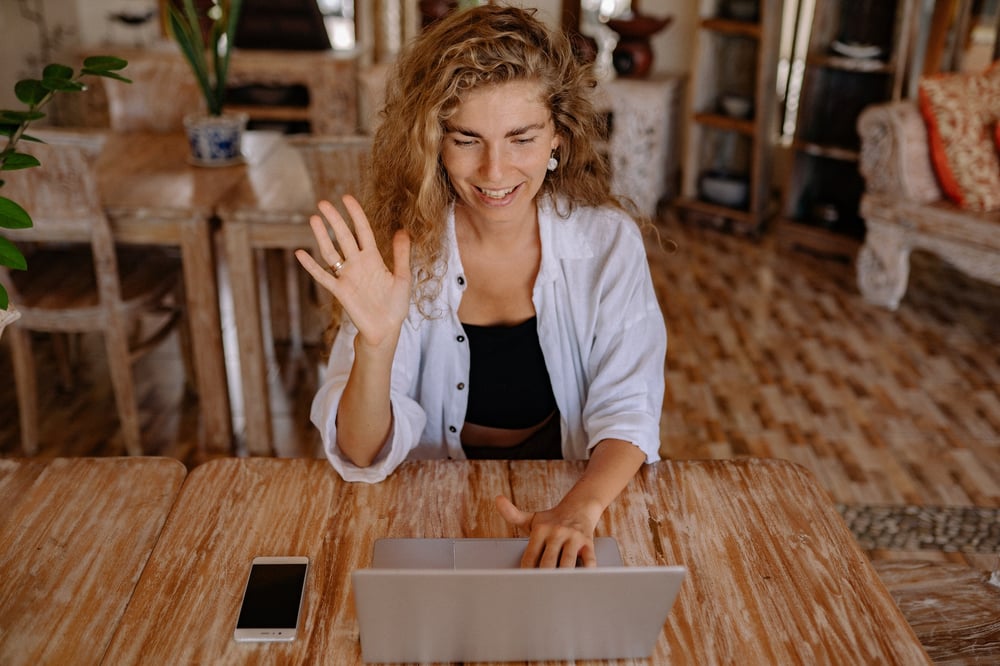 If you thought you didn't like the book description part of how to write a query letter to an agent, buckle up. Because now it's time to talk about you.
Close your query letter with a brief bio. Somewhere around 50-100 words will do the trick. It can even be less.
Things to include in your bio:
Previous publication, including literary magazines, anthologies, and the like. If you're pitching a novel to this agent, skip any non-fiction successes that are more educational or informative in nature. Personal essay or memoir is fine to bring up.
A blog or self-published work that has been super successful. Be sure to back up your claims of success with stats. Sales figures, notable reviews, number of subscribers, etc.
Major awards you've received for your writing. Make sure the competition you won was well-known and competitive enough to impress an agent.
Relevant education and affiliation. If you have a degree in writing, attended a respected workshop, or are a member of a professional organization, mention it.
And if you haven't earned any of these writerly bragging rights yet? Don't sweat it. An agent won't dismiss a great story just because the author is new to the scene. If anything, this is their opportunity to discover a great new talent.
So don't try to convince them you're more accomplished than you are. Don't waste words explaining why a seemingly minor accolade is actually a really big deal. Don't describe yourself as an "undiscovered talent."
You can also use your bio to share how your novel connects to your real life. Are you an archeologist like your protagonist? Was your story inspired by your ten years as an addiction counselor?
At the very least, this section of your query letter is a chance to be your own likable self. Just keep it brief.
"This is my first novel. I live in Montana with my husband and our beagle, Samwise."
6. End With Class
"Please let me know if you'd like to see my manuscript. Thank you for your time."
Your ending doesn't have to be exactly that, but it also doesn't need to be more complicated than that.
If you happen to be querying an agent who prefers to receive a synopsis or sample pages with the query letter, you can also mention that those are attached. (Or "pasted below" or "enclosed." Again, check to see how this particular agent prefers to receive materials.)
But that's pretty much it.
And definitely do not do any of these things:
Emphatically profess how grateful you'd be if they'd read your manuscript
Emphatically profess how grateful you are that they read your query letter in its entirety
Tell them again how busy you know they are
Warn them that they'll regret passing up this major opportunity
Guarantee that this novel will be a bestseller or change their career
Just say thank you, sign your name, and get out.
Oh! And if this agent works in 1998 and prefers to receive queries by snail mail, make sure your phone number and email address are somewhere in the letter.
7. Workshop, Workshop, Workshop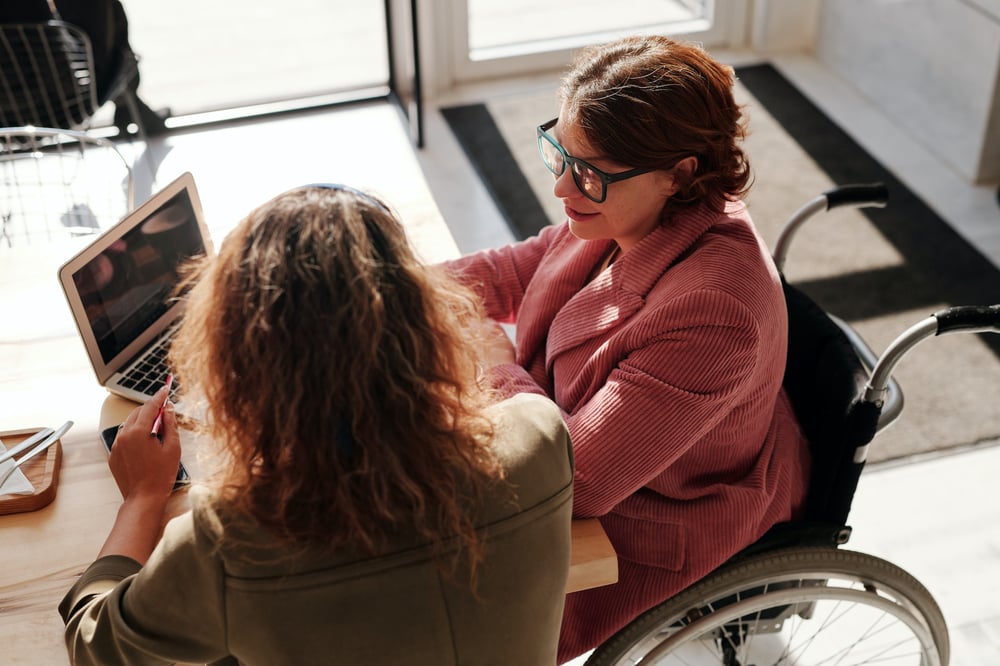 Once you think you've written a great query letter, share it with your trusted community for feedback.
Ask other writers what they think. Ask non-writers if they find the story compelling. (Ideally, these are non-writers who enjoy books in your genre.) If you're lucky enough to know someone in publishing, ask them what they think.
Get your query letter in the best shape you possibly can, triple proofread it for spelling and grammar, and then send it out into the world.
Writing a query letter to an agent is a bold step. Sending it is even more courageous. But remember that you don't have to do any of this alone. Your community at Dabble is always here to back you up…
…whether that means talking you through the process in the Story Craft Café, offering educational resources in DabbleU, or providing a great writing tool to help you plot, draft, and revise a novel agents won't be able to resist.
Speaking of which, did you know you can try the Dabble writing tool for free for fourteen days? Your free trial includes access to all Premium features. You don't even need a credit card to get started. Just click here and get Dabblin'!
TAKE A BREAK FROM WRITING...

Read. Learn. Create.

Social Media Marketing for Authors
Book marketing. Those two innocuous words instill fear and loathing into the hearts of so many writers. You just want to write your books and have them sell themselves. Why do you have to tell people about it? Well, Susan, because you do. I know you want to write, but if your goal is to write, publish, and make money from your books, then you're going to have to find a way to make them visible. Thousands of new titles are uploaded to Amazon every single day. Millions of books are being published every year, and no matter how good your story is, without marketing, there's not much chance very many people will find it. 
keep reading
To Pants Or To Plot: Which One is Best For Your Story?
What kind of writer are you? Are you the sort who writes a meticulous outline that tips into the five digits or the type who sits down in front of a blank sheet of paper and lets the words pour out of you like a runaway train? Did you know there are specific terms for this kind of writing? Writers will come up with words for anything, I swear. Plotters are the first type of writer. They like to have detailed outlines that tell them exactly where their story is going. Pantsers are the other type of writer, which is kind of a weird name, but the term was coined by Stephen King (a famous pantser) to describe writing by the seat of your pants. Cute, eh? There is no right or wrong way to write your book, and I'm going to repeat this so many times. The right way is the way that works for you. 
keep reading
30 Dystopian Plot Ideas for a Terrifying Future
Dystopian fiction is one of the darker subgenres of science fiction and fantasy. It takes us into dark, foreboding worlds, where oppression and bleak landscapes are the norm. Books like 1984 by George Orwell, The Hunger Games by Suzanne Collins, and Brave New World by Aldous Huxley have become classics that shine a light on political corruption, environmental disaster, and societal collapse.Why do we love these stories? Maybe it's because dystopian fiction allows us to explore worst-case scenarios, to grapple with the idea that the world we know and love could be lost forever. It's a way for us to confront our fears and anxieties about the future, to see what could happen if we continue down a certain path.
keep reading