How to Make a Book Cover That Seriously Sells
Abi Wurdeman
April 20, 2023
If you plan to self-publish, you need to know how to make a book cover.
You don't actually have to design it yourself. In fact, most authors are better off hiring a professional. But even if you're not the one behind the design, you will be the one signing off on the finished product.
That means it's up to you to know what sells.
I'll be the first to admit that, as a writer, it's painful to imagine that any part of a book could be more important than the words themselves. And yeah, when it comes to turning a first-time reader into a lifelong fan, the story is everything.
But your first goal is to spark interest in your novel, and you can't do that without an eye-catching, genre-appropriate cover.
So what does it take to snag their attention? You're about to learn:
What makes a great book cover
How to work with a professional cover designer
How to make a book cover yourself
Let's start with an overview of your book cover goals.
What Makes a Great Book Cover?
Understanding how to make a book cover starts with knowing what makes a book cover successful.
Throughout the cover design process, keep these goals top of mind:
‍It fits the subgenre. Take a quick look at the current bestsellers in your subgenre. You'll notice that they have similar design features, from typeface to color scheme. Your goal is to reflect those trends in your own cover, signaling to your readers that this is exactly the kind of book they're looking for.
‍It looks good as a thumbnail. In the digital age, most readers will discover your book through a social media ad or a search on Amazon or Goodreads.
‍It's professional quality no matter who made it. If your cover looks like it was made by an amateur, prospective readers will assume your novel is amateur, too.
‍It tells the reader what they're getting. In addition to communicating your subgenre through your cover design, drop some hints about tone and your intended audience.
Here's what I mean by communicating tone: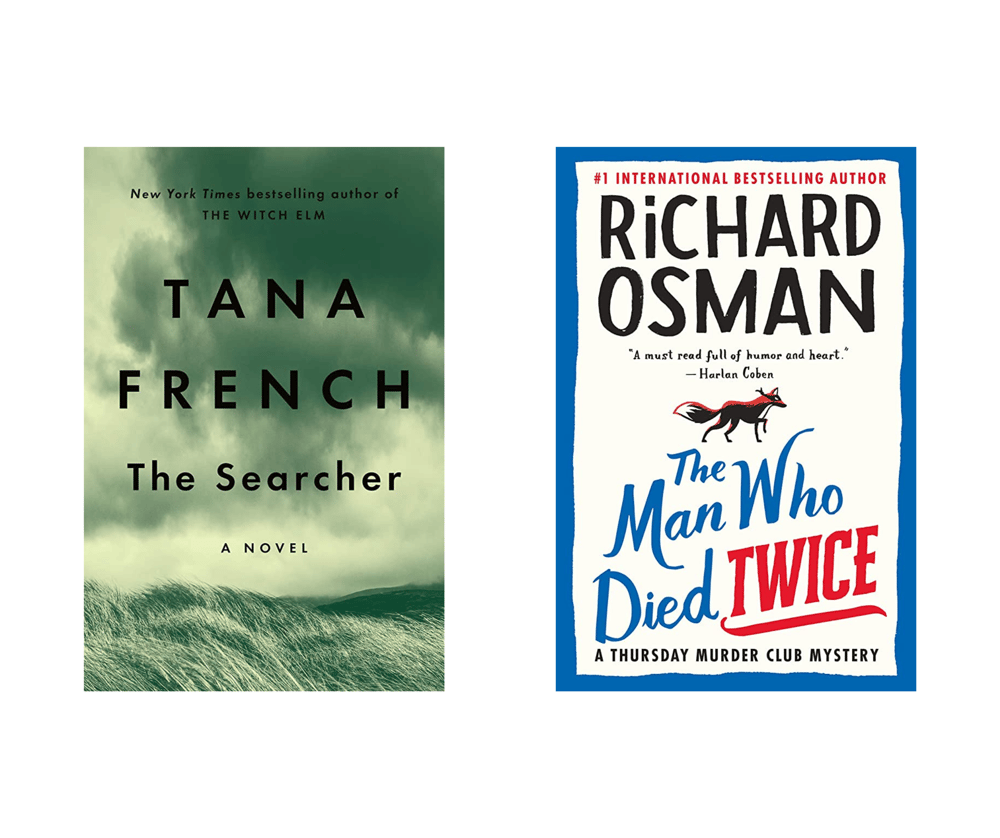 And here's what I mean by communicating your intended audience: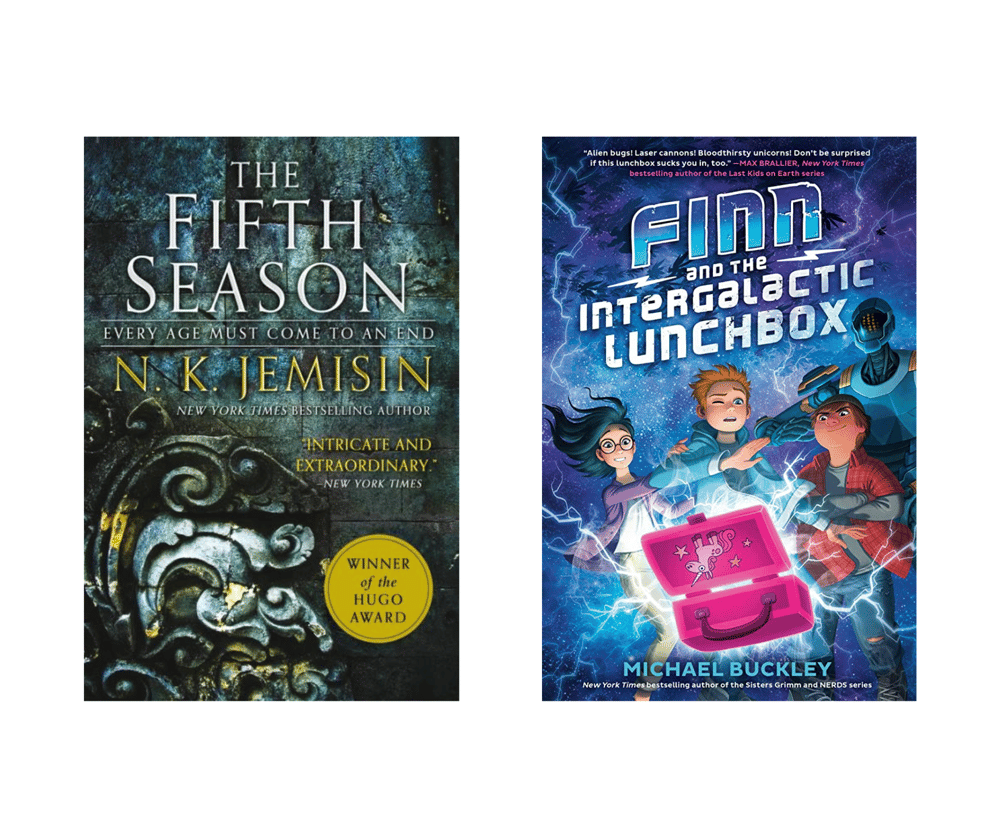 How to Prepare for the Design Process
Now that you know what a great design can accomplish, let's talk about how to make a book cover, starting with the prep process.
Research Genre Norms
I already told you to glance at the books in your subgenre. Now it's time for a deep dive. Look at a lot of book covers. Note things like:
Font styles
Common color palettes
Image types (Do covers in your genre tend to incorporate realistic artwork or more cartoon-like images? Do they incorporate actual photos? Abstract visuals?)
Some guidelines for your research:
Stick with books that are soon-to-be-released or were published within the last year.
Consider your audience. Middle grade and adult sci-fi covers do not look the same.
Focus on your subgenre specifically. Here's why: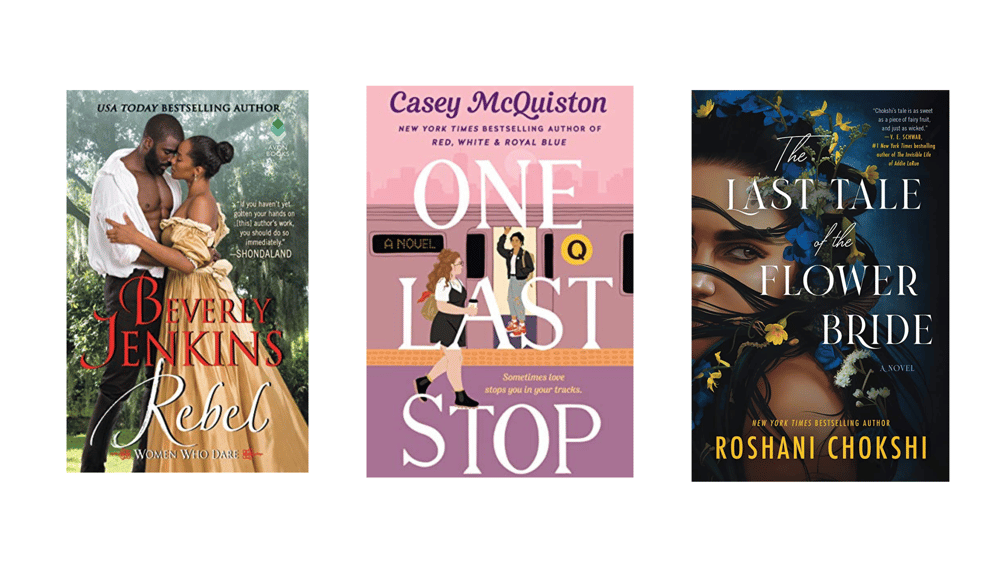 Gather Inspiration
Now it's time to start thinking about what you like.
Collect all the covers you love in one location, whether that's a Pinterest board, an image file, a new Story Note in Dabble, or somewhere else.
You can even toss in some covers from outside your genre that really rock your world or remind you of your novel. Note what you like about these covers. It might be possible to incorporate those elements in your own cover while remaining true to your genre.
Consider Your Series or Brand
Do you want to establish a visual theme that will be repeated in future book covers? This is something to consider if this book will be the first in a series, like this: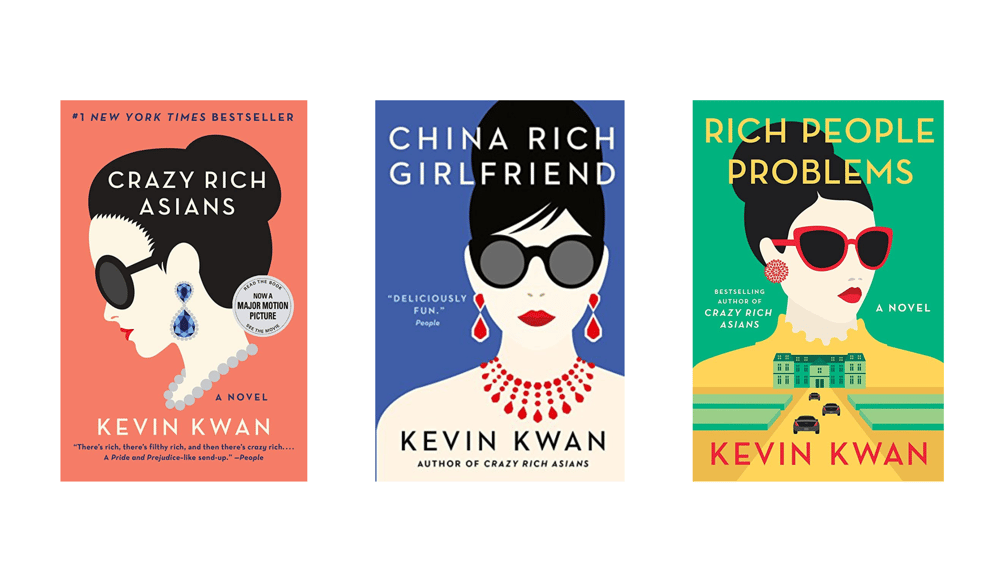 ‍Or if you want to ensure that your books are instantly recognizable as your books, like this: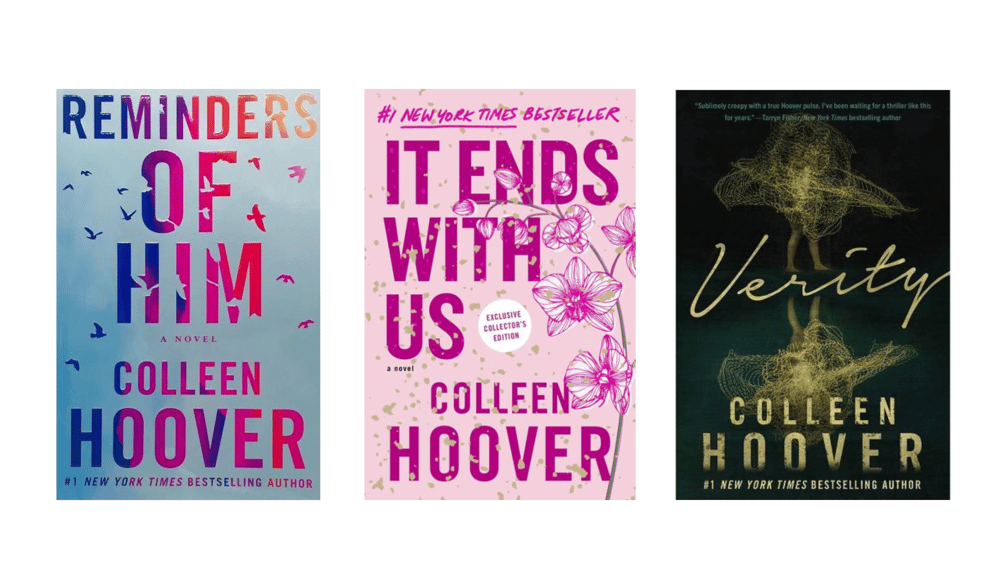 Now, you don't have to design an entire series-worth of book covers all in one go. In fact, you probably shouldn't. But you might want to think about what it would look like to adapt this cover design for future books.
Know Your Specs
Who's printing your book? Who's publishing your e-book?
Learn the size requirements for any printers and publishing platforms you use. That includes stuff like:
The dimensions of the physical book cover in inches or centimeters
Your e-book cover's dimensions in pixels
Book jacket dimensions
The size of the area that must be kept blank for the ISBN barcode
Now that you've got all those details, you're ready to talk about how to make a book cover. As we've discussed, you can do this one of two ways.
Let's start with this one:
How to Work With a Cover Designer
For most writers, working with a professional designer is the safest option. A pro will know how to make your novel visually appealing and look legit.
All you have to do is find the right person and communicate your vision.
Where to Find a Book Cover Designer
A few popular places to find modestly priced artists are:
If you use any of these options, expect to spend $100–$500 on design services. Professional cover design can cost as much as $1,000 or more depending on who you work with and what you expect from them.
You can also connect with artists by asking your writing community for recommendations.
Before you agree to work with any designer, make sure they're the right person to fulfill your vision. Pay attention to:
Their portfolio. Do they have experience in your genre?
Their reviews and testimonials
How well they listen when you share your vision
Once you've found your perfect fit, take the time to…
Discuss Expectations
This includes things like:
Price
Payment schedule
Whether you're expecting custom artwork
How many times you can ask them to make changes before it starts to cost extra
Get clear on these things upfront to avoid delays and general awkwardness later on.
Give Them All the Deets
This includes everything you want them to understand about your book, like:
Subgenre
Synopsis
Any content details you'd like to have on the cover, like a specific character, setting, or symbol
Be aware that while some designers like to read the books they design, most won't do that. It's up to you to communicate your story and tone. Your designer may ask you for a cover brief, which would include everything listed above.
Also make sure they're equipped with all the text elements they have to include in the design. Things like:
The title
Subtitle (optional)
Tagline (optional)
Your name or pen name
Endorsements (optional)
Back-cover blurb (for print books only)
Author bio (optional, print only)
Website, social media handles, etc.
Once they have that, they're good to go.
How to Make a Book Cover Yourself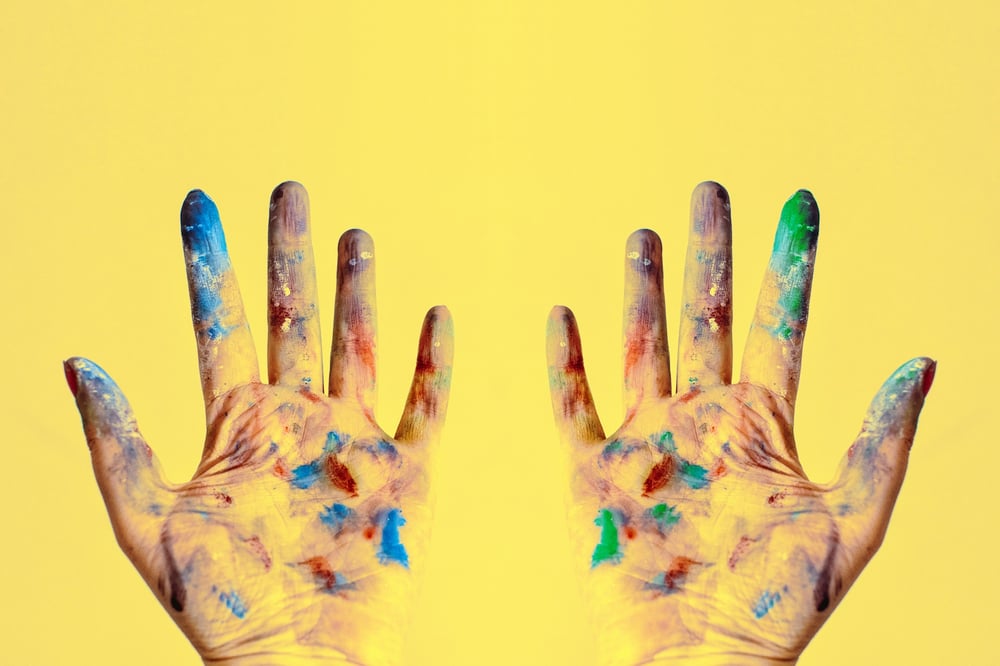 So you've decided to be all bold and do this yourself. Here's how to make it happen.
Choose Your Tool
If you're already a design expert, you're good to use whatever your favorite design tool is.
But if you're new to all this, find a program that does a little more hand-holding. Popular options include:
Most of these tools come with genre-specific templates so you don't have to start from scratch. Of course, that doesn't mean you should slap your title on a template and call it good enough. Adapt your chosen template with the following design tips in mind.
Choose Your Fonts
The best typeface for your title:
Reflects your subgenre
Reflects your tone
Is easy to read in a thumbnail
Is a display type rather than a text type (i.e., designed to be used for titles, not content)
For your name and subtitles, use a smaller and possibly less stylized font. (At least until you become Stephen King.) And do not, under any circumstances, put the word "by" in front of your name.
As for your blurb, endorsements, bio, and any other matters of business, use a simple text type that doesn't call attention to itself.
Finally, don't go crazy with 1) several different fonts that are 2) wildly different from one another. Oh! And make sure you check the licensing of any fonts you choose. Not all of them are free for commercial use.
Select a Color Scheme
When you're choosing colors for your book cover, consider your genre and tone. (Bet you didn't see that tip coming.)
Look at all the book covers you examined during research. You'll see patterns. Horror tends to keep it dark with some splashes of red. Fantasy gets really into purple, gold, green… you know, all the magical hues.
And you can probably tell whether a romance is going to be dark and lusty or lighthearted and sweet depending on whether the cover is all shadows or bright pink.
Add Graphics or Images
By now, you know whether it's common in your genre to:
Put a specific character or setting on your cover
Use symbolic imagery
Incorporate photos or realistic artwork
Be more cartoony about everything
A lot of cover design tools come with images you can search and use. But don't be afraid to look elsewhere, like at stock photo sites like Pexels or Unsplash. Just double check the licensing of an image to confirm that it's legal to use it on your book cover.
Finally, leave plenty of white space—space that isn't filled with text or images. (It doesn't have to literally be white.) This helps you avoid overwhelming your reader with visual chaos.
Get Feedback
Whether you work with a designer or make your book cover yourself, get feedback before you commit to a design.
Share it with your writer friends as well as readers in your genre. Get opinions from people who've read your manuscript and people who haven't.
In all honesty, understanding how to make a book cover is a long-term project. These tips will get you started, but you'll learn loads more through trial and error and by swapping tips with fellow writers.
If you feel stuck, know that you've got a whole community waiting to help you out in Dabble's Story Craft Café. It's free to join and a great place to connect with people who dream as big as you do.
Come hang out with us.
TAKE A BREAK FROM WRITING...

Read. Learn. Create.

Social Media Marketing for Authors
Book marketing. Those two innocuous words instill fear and loathing into the hearts of so many writers. You just want to write your books and have them sell themselves. Why do you have to tell people about it? Well, Susan, because you do. I know you want to write, but if your goal is to write, publish, and make money from your books, then you're going to have to find a way to make them visible. Thousands of new titles are uploaded to Amazon every single day. Millions of books are being published every year, and no matter how good your story is, without marketing, there's not much chance very many people will find it. 
keep reading
To Pants Or To Plot: Which One is Best For Your Story?
What kind of writer are you? Are you the sort who writes a meticulous outline that tips into the five digits or the type who sits down in front of a blank sheet of paper and lets the words pour out of you like a runaway train? Did you know there are specific terms for this kind of writing? Writers will come up with words for anything, I swear. Plotters are the first type of writer. They like to have detailed outlines that tell them exactly where their story is going. Pantsers are the other type of writer, which is kind of a weird name, but the term was coined by Stephen King (a famous pantser) to describe writing by the seat of your pants. Cute, eh? There is no right or wrong way to write your book, and I'm going to repeat this so many times. The right way is the way that works for you. 
keep reading
30 Dystopian Plot Ideas for a Terrifying Future
Dystopian fiction is one of the darker subgenres of science fiction and fantasy. It takes us into dark, foreboding worlds, where oppression and bleak landscapes are the norm. Books like 1984 by George Orwell, The Hunger Games by Suzanne Collins, and Brave New World by Aldous Huxley have become classics that shine a light on political corruption, environmental disaster, and societal collapse.Why do we love these stories? Maybe it's because dystopian fiction allows us to explore worst-case scenarios, to grapple with the idea that the world we know and love could be lost forever. It's a way for us to confront our fears and anxieties about the future, to see what could happen if we continue down a certain path.
keep reading