Second Person POV: Choose Your Own Adventure
Nisha Tuli
April 20, 2023
So you're writing your story and decide you want to do things a little differently this time. You do some research and look up alternate storytelling techniques and some more unconventional plot structures. But that isn't quite what you're looking for.
Then you turn to some other resources, coming upon a handy dandy one that discusses points of view and less conventional forms of conveying your story to your readers and you find a neat little thing called second-person narrative.
If you were paying attention, you might have noticed that the entire introduction above was written in second person–i.e., addressing "you" rather than using "I" in first-person POV or "she," "he," or "they" in third-person POV.
So what is second person, you wonder? Well, it's when you remove the fourth wall between the reader and writer, bringing your audience into the action. It can be used to make your story more interactive.
In this article, you'll learn about:
What is second-person POV?
Why use second-person POV?
Tips for writing second-person narrative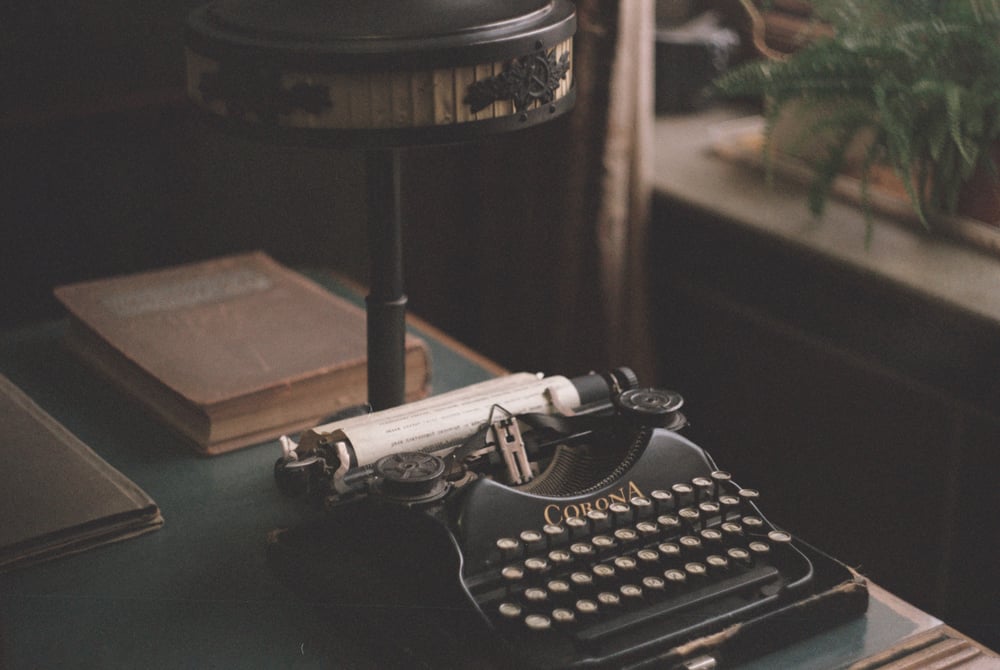 What is second-person narrative?
As you learned above, second person narrative means using the pronoun "you" instead of "I" or "she/he/they." It implies that you, the reader, are the character in the story. Think of those Choose Your Own Adventures books you read as a child. It's kind of like that.
In essence, you are the narrative and the main character. This style of narration can be especially powerful when used with young readers so they have the chance to feel like they're a part of the story.
But plenty of grown-up books use second-person narration as well. Well, maybe not plenty. It's actually one of the least-used narration techniques, and there are likely a few reasons for that.
For one, it's hard to write. It's not a style of writing we're used to reading, therefore, it doesn't feel as natural to write it. Think about where you do see second person narration–usually in ads, video games, songs, or in non-fiction books. Using second person to write this article–a non-fiction piece–is actually pretty easy.
Part of the challenge with second-person narration is the suspension of disbelief you need from the reader to pretend that they're the main character of the story. Depending on your audience, some people might struggle to think of themselves that way. It's one thing to convince someone to use a specific brand of toothpaste but quite another to make them believe they're an assassin on the run from evil forces on the planet Zoltag.
Why choose second-person POV?
So why would you choose to use the second-person POV for your story? There are a few instances where this technique makes sense to try.
Bring the reader closer to the story
As you read above, using second person can bring the reader closer into the story. It offers an intimacy you might not get with the more traditional third and first person POVs. Additionally, there is less of a filter between the narrator and the reader. When you're reading first or third POV, most readers accept that the story is told through the eyes of the character with their own life experiences, biases, and perspectives coloring it.
With second person narration, that filter is less noticeable since you, the reader are experiencing everything that's on the page.
To create distance
Weirdly enough, second person narrative can also be used to create distance. This can be particularly effective when combined with other POVs in a novel.
For example, in the Seven Husbands of Evelyn Hugo by Taylor Jenkins Reid, we're hearing the life story of Evelyn–the good, the bad, and the ugly. During a particularly morally questionable scene, a sequence where Evelyn is seducing a powerful man for her own gains is told to you in the second person. While Evelyn has been baring herself to the world, warts and all throughout the novel, this rather calculating act told through the second person puts her at a distance from her actions, perhaps lessening our judgment.
To break the fourth wall
Sometimes you want to talk to the reader. Sometimes you want to tell the reader things that none of the other characters know. In essence, the reader becomes a sort of confidant or witness, perhaps to the worst sins and confessions of the character. Or your character simply wants to relay the information directly to the reader, creating a kind of voyeurism for both parties. It's another way that you can draw your reader in.
To have fun
Sometimes you want to try a literary technique simply because it might be fun. Using second-person POV is a great way to add humor and levity to your narrative. In the case of something like a Choose Your Own Adventure, you can heighten the excitement for your reader.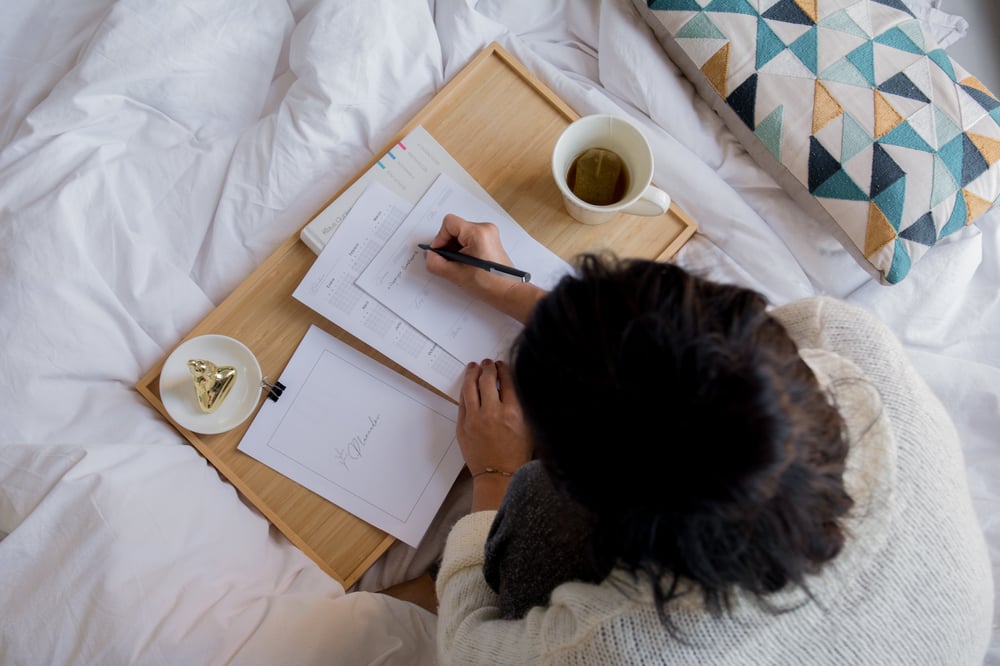 Tips for writing second-person narrative
Here are some tips if you want to give second-person narration a go:
Be ever conscious of your narration because it can be easy to slip out of second person into first or third, since these are tenses you're simply more used to. Read over your work regularly while writing to ensure you're remaining true to the POV.
Second person is the place to use present tense. Amp up that immediacy and intimacy by using present tense so it truly feels like it's happening to your reader in that moment.
Don't forget that even in second-person POV you want to give details. Don't forget to describe your readers' surroundings to immerse them fully.
Second-person POV also lends itself naturally to showing instead of telling (one of the few times you can say this), so be sure to really be clear about what your narrator is doing and lean into it.
Read books written in second-person narration
I know, I know. Homework. But the best way to learn is to read what has come before you. In some of these examples, only sections of the book are written in second-person POV, and are combined with more traditional first and third. This can be effective so the second-person POV doesn't start to feel overwhelming for your reader.
The Fifth Season by N.K. Jemisin
You by Caroline Kepnes
Bright Lights, Big City by Jay McInerney
The Raven Tower by Ann Leckie
The Night Circus by Erin Morgenstern
Harrow the Ninth by Tamsyn Muir
In the Dream House by Carmen Maria Machado
The Reluctant Fundamentalist by Mohsin Hamid
This is How You Lose the Time War by Amal El-Mohtar
Kafka on the Shore by Haruki Murakami
A Visit from the Goon Squad by Jennifer Egan
Stolen (Stolen, #1) by Lucy Christopher
Half Asleep in Frog Pajamas by Tom Robbins
The Only Good Indians by Stephen Graham Jones
The Language of Thorns: Midnight Tales and Dangerous Magic by Leigh Bardugo
Sweetbitter by Stephanie Danler
Challenger Deep by Neal Shusterman
The Seven Husbands of Evelyn Hugo by Taylor Jenkins Reid
The Book of Form and Emptiness by Ruth Ozeki
The Push by Ashley Audrain
There you have it. Give second-person POV a try and see if it helps build excitement in your story.
By the way, we regularly create articles and resources that will help bring your story to life. One of those resources is our weekly newsletter, which is full of new and popular articles, events, writing news, and so much more to help step up your writing game. You can click here to sign up and start getting the best writing newsletter sent straight to your inbox.
‍
TAKE A BREAK FROM WRITING...

Read. Learn. Create.

Social Media Marketing for Authors
Book marketing. Those two innocuous words instill fear and loathing into the hearts of so many writers. You just want to write your books and have them sell themselves. Why do you have to tell people about it? Well, Susan, because you do. I know you want to write, but if your goal is to write, publish, and make money from your books, then you're going to have to find a way to make them visible. Thousands of new titles are uploaded to Amazon every single day. Millions of books are being published every year, and no matter how good your story is, without marketing, there's not much chance very many people will find it. 
keep reading
To Pants Or To Plot: Which One is Best For Your Story?
What kind of writer are you? Are you the sort who writes a meticulous outline that tips into the five digits or the type who sits down in front of a blank sheet of paper and lets the words pour out of you like a runaway train? Did you know there are specific terms for this kind of writing? Writers will come up with words for anything, I swear. Plotters are the first type of writer. They like to have detailed outlines that tell them exactly where their story is going. Pantsers are the other type of writer, which is kind of a weird name, but the term was coined by Stephen King (a famous pantser) to describe writing by the seat of your pants. Cute, eh? There is no right or wrong way to write your book, and I'm going to repeat this so many times. The right way is the way that works for you. 
keep reading
30 Dystopian Plot Ideas for a Terrifying Future
Dystopian fiction is one of the darker subgenres of science fiction and fantasy. It takes us into dark, foreboding worlds, where oppression and bleak landscapes are the norm. Books like 1984 by George Orwell, The Hunger Games by Suzanne Collins, and Brave New World by Aldous Huxley have become classics that shine a light on political corruption, environmental disaster, and societal collapse.Why do we love these stories? Maybe it's because dystopian fiction allows us to explore worst-case scenarios, to grapple with the idea that the world we know and love could be lost forever. It's a way for us to confront our fears and anxieties about the future, to see what could happen if we continue down a certain path.
keep reading