A Whole Bunch of Juicy Character Weaknesses
Doug Landsborough
April 20, 2023
When writing your characters, it's easy to make them extraordinary. Maybe they have super strength and the ability to read minds. Perhaps they are the definition of beautiful. Maybe they help old ladies cross the street, go save kittens from trees, and volunteer for charities.
We get it. They're really great.
But those aren't the characters that stick with your reader. Perfect characters, in big doses like novels, are dull and forgettable. If you want truly great characters, they need some problematic traits.
In this article, we're going to be looking at a specific kind of character trait: weaknesses. This includes…
What a weakness is
How a weakness is different from a flaw
A whole bunch of juicy weaknesses for you to give your characters
And unlike some characters, my weakness isn't a fear of moving forward, so let's get on with it.
(That was lame, even by my standards.)
What is a Weakness?
Let's start by figuring out what a weakness is. For such a common, seemingly simple term, the definition isn't so straightforward.
First, let's visit our friends at Oxford Languages. They define weakness as: the state or condition of lacking strength.
Kind of on the nose, right? It's true, weak is the opposite of strong, and that can be useful in determining weaknesses for our character.
But they also define it as: a quality or feature regarded as a disadvantage or fault.
Now we're getting somewhere.
Let's expand it a bit more, though. When writing your characters, a weakness could be a feature that:
Is regarded as a disadvantage or fault (thanks, Oxford)
Can make them vulnerable or susceptible to negative influences or outcomes
Diminishes their other characteristics
Causes them to be less effective, strong, or resilient
I wasn't lying when I said it wasn't straightforward. But a weakness could fit into any one of those definitions and usually overlaps between them.
The whole point of a weakness is two-fold.
First, it makes your character more realistic. Even in speculative fiction like fantasy and sci-fi, we want real, relatable characters… who just happen to be elves or aliens.
Second, it gives them something to work towards.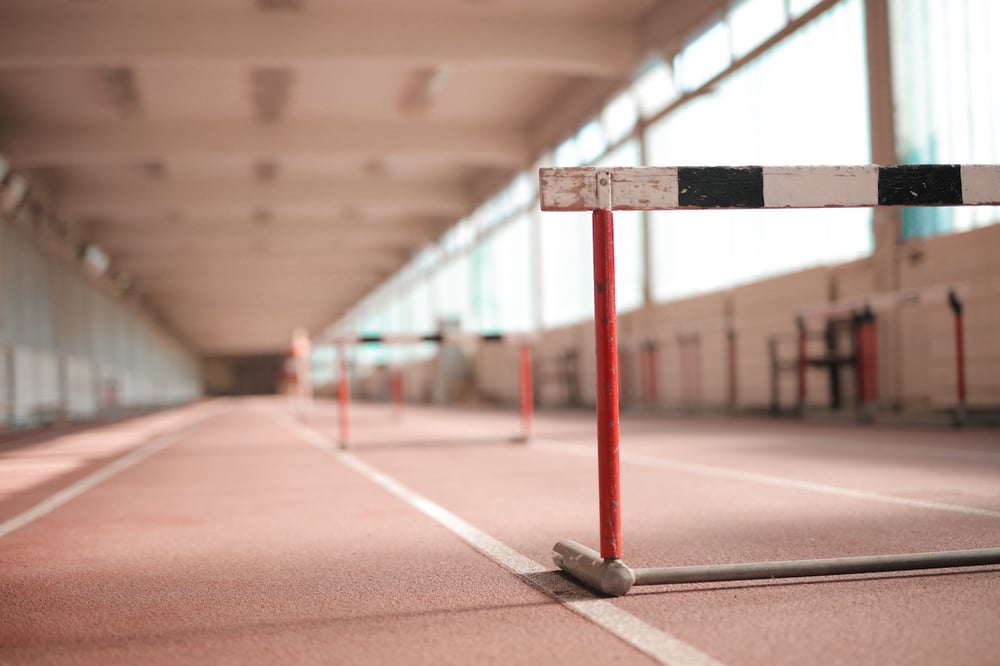 The thing with weaknesses is that, in general, they can be improved upon. Sure, it's a part of the character, but it isn't so deeply ingrained in them that they can't work on bettering themselves.
And that's important for one significant distinction.
Weaknesses vs. Flaws
You might be thinking, "Doug, I know I'm supposed to write flawed characters. Why are you repeating something that's been written on DabbleU already?"
Well, dearwriter, flaws and weaknesses aren't the same thing. They're similar, and I'll even concede that they're interchangeable in everyday conversations. But when it comes to creating your imaginary characters, these two terms are not synonymous.
If you glance up just a few paragraphs, you'll remember that a weakness can be improved upon. A flaw is the opposite.
Flaws exist at the very core of our character. They dwell there like little gremlins because something or someone hurt that precious character in the past (called the Ghost), which created this distorted view of the world (called the Lie).
Flaws are a big deal. They influence everything your character does and are significant hurdles to personal growth.
Conversely, weaknesses are situational and are often overcome in the pursuit of larger goals.
Weaknesses can also stem from flaws.
Someone who had their heart broken in the past now finds it almost impossible to let others in again (a flaw). As a result, they are extremely awkward in social situations (a weakness) because they'd rather stay at home where it's safe and warm and comforting.
Another character might be racist (a very big flaw). Their weakness is that they seek out conflict whenever someone of a different race is around (a despicable weakness). If you throw this person and someone of a different race into a situation where they need to work together to survive, the weakness is going to be overcome a lot more easily than the flaw.
Flaws are also central to character arcs. That racist person can, over the course of your story, come to understand how messed up their deeply held value is, but overcoming the weakness will take maybe a chapter or two.
List of Juicy Weaknesses
The best way to understand weaknesses is to see what some juicy ones are and how they impact their character. Below, you'll find a list of these weaknesses, divided into some categories for easy navigation.
Feel free to totally rip these weaknesses off or use them as a launching point to come up with your own. Just remember what we've covered so far when giving your characters a weakness.
Physical weaknesses
Up first, we have physical weaknesses. These make, as the name suggests, physical acts more difficult. That could range from a sword fight to sports to just going out for a walk.
Here are a few physical weaknesses to get you started.
Chronic pain or illness
Physical disability*
Allergies or sensitivities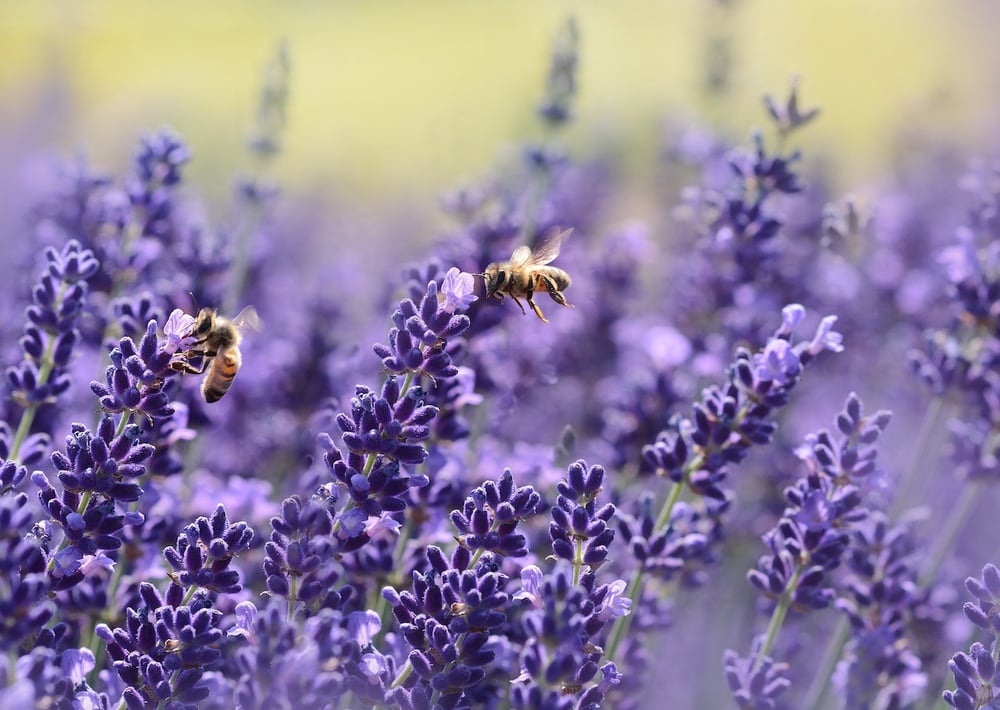 Poor balance or coordination
Poor eyesight or hearing
Lack of physical strength or endurance
Physical deformity or disfigurement
*Note: By definition, a physical disability can be considered a weakness. However, be cognizant of how people with disabilities have been portrayed in the past and continue to be discriminated against today. Don't be someone who perpetuates stereotypes of disabled people if you choose to include someone with a physical disability.
Mental and emotional weaknesses
Next up, we have weaknesses that affect our minds. Even the strongest person in the world can struggle with everyday (or heroic) tasks when something in their brain makes it more difficult.
Fear or phobia
Low self-esteem or confidence
Impulsiveness or recklessness
Lack of empathy or emotional intelligence
Depression*
Anger issues
Jealousy or envy
Imposter syndrome
*Note: Like physical disabilities, depression and other mental health challenges have often been portrayed with stigmas and as negative stereotypes. When writing about someone suffering from depression, remember that a character's weakness doesn't make them "weak." Rather, it makes the obstacles they face more difficult.
Social weaknesses
Your character is likely going to be interacting with others throughout their journey, but there are a variety of things that can make those interactions more difficult.
Shyness or social anxiety
Inability to form meaningful relationships
Lack of assertiveness or confidence in social situations
Social awkwardness or difficulty reading social cues
Inability to trust others
Fear of rejection or abandonment
Inability to express emotions or communicate effectively
Over-reliance on others for validation or support
Societal weaknesses
There are weaknesses imposed by society upon a character. These weaknesses aren't innate or developed by the character, but external factors have imposed them onto our character.
Check out some of these societal weaknesses.
Discrimination or prejudice based on race, gender, sexuality, religion, or other factors
Poverty or economic disadvantage
Lack of access to education, healthcare, or other basic necessities
Oppressive political or cultural systems that limit freedom and autonomy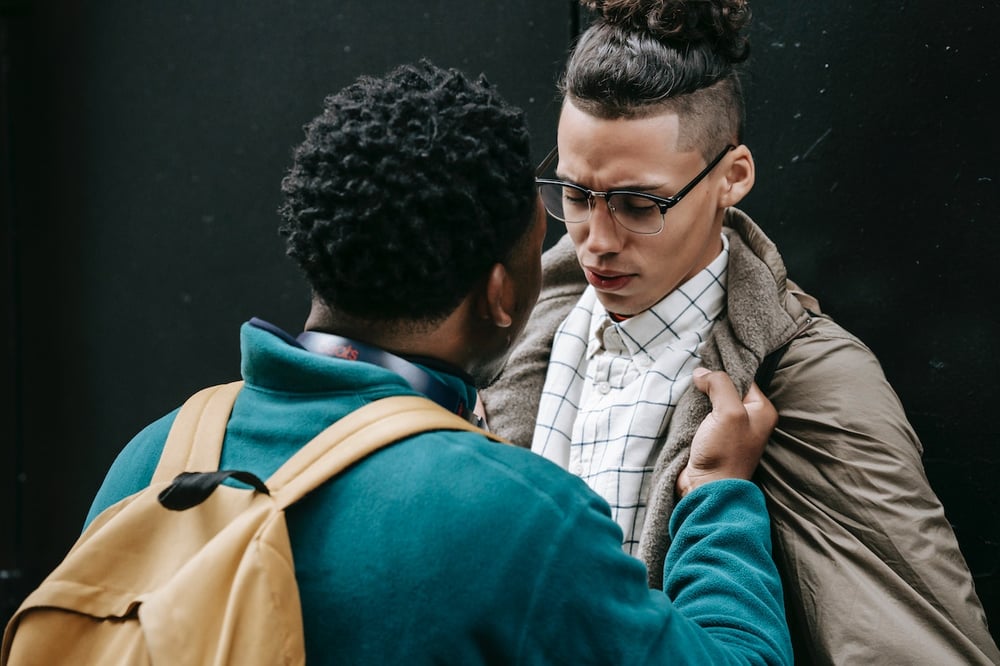 Other weaknesses
Finally, we come to a whole bunch of weaknesses that don't fit nicely into a category (which could be a weakness itself!).
Addiction or substance dependence
Inability to cope with stress or pressure
Lack of direction or purpose in life
Inability to adapt to change or new situations
Procrastination or laziness
Perfectionism or obsessiveness
Inability to set boundaries or say no
Lack of creativity or imagination
Are You a Character Writing Expert?
Here's the thing: weaknesses are just one aspect of a great character.
There's a lot that goes into writing memorable, relatable, and downright awesome characters. Way more than we can fit in just one blog or even a whole book!
But if you're looking for some resources to help bring your characters to life, I've got your back. Start by checking out these free articles over at DabbleU:
Then, when you're done, click here to download our free e-book, Let's Write a Book, which helps you take your story from idea to first draft, including the foundations you need to write incredible characters.
And, of course, you need something to write your story with! That's where Dabble comes in. Not only does Dabble help you reach your writing dreams with goals, tracking, and automatic syncing across devices (hello writing anywhere, any time, without worrying about constant saving), but there are dedicated places to develop your characters and your world. Everything is just one click away when you're writing, too, so there is no juggling multiple documents.
If you aren't already a Dabbler, I won't hold it against you. But what I will do is give you this link here to get started with Dabble and get access to all the premium features for free.
Like free free. You don't even need to put in your credit card number.
So go bring those characters and all their beautiful weaknesses to life, and write your next bestseller. Happy writing!
‍
TAKE A BREAK FROM WRITING...

Read. Learn. Create.

Social Media Marketing for Authors
Book marketing. Those two innocuous words instill fear and loathing into the hearts of so many writers. You just want to write your books and have them sell themselves. Why do you have to tell people about it? Well, Susan, because you do. I know you want to write, but if your goal is to write, publish, and make money from your books, then you're going to have to find a way to make them visible. Thousands of new titles are uploaded to Amazon every single day. Millions of books are being published every year, and no matter how good your story is, without marketing, there's not much chance very many people will find it. 
keep reading
To Pants Or To Plot: Which One is Best For Your Story?
What kind of writer are you? Are you the sort who writes a meticulous outline that tips into the five digits or the type who sits down in front of a blank sheet of paper and lets the words pour out of you like a runaway train? Did you know there are specific terms for this kind of writing? Writers will come up with words for anything, I swear. Plotters are the first type of writer. They like to have detailed outlines that tell them exactly where their story is going. Pantsers are the other type of writer, which is kind of a weird name, but the term was coined by Stephen King (a famous pantser) to describe writing by the seat of your pants. Cute, eh? There is no right or wrong way to write your book, and I'm going to repeat this so many times. The right way is the way that works for you. 
keep reading
30 Dystopian Plot Ideas for a Terrifying Future
Dystopian fiction is one of the darker subgenres of science fiction and fantasy. It takes us into dark, foreboding worlds, where oppression and bleak landscapes are the norm. Books like 1984 by George Orwell, The Hunger Games by Suzanne Collins, and Brave New World by Aldous Huxley have become classics that shine a light on political corruption, environmental disaster, and societal collapse.Why do we love these stories? Maybe it's because dystopian fiction allows us to explore worst-case scenarios, to grapple with the idea that the world we know and love could be lost forever. It's a way for us to confront our fears and anxieties about the future, to see what could happen if we continue down a certain path.
keep reading