Dabble vs. Google Docs: What Fiction Writers Should Know
Abi Wurdeman
April 20, 2023
Trying to decide between Dabble vs. Google Docs before starting your next novel?
The good news is, you've narrowed it down to two solid options. Both of these writing programs are quick to learn, easy to use, and great at what they do. There's a reason they're so popular among fiction writers.
The bad news is, you still have a decision to make.
Fortunately, Dabble and Google Docs are not identical. Each has its own pros and cons, and odds are good that one is better suited to your needs than the other.
So which one is your ideal writing tool? We're about to figure that out together.
In this guide, you'll learn about the features that are most relevant to fiction writers. You'll also learn the benefits and drawbacks of both Dabble and Google Docs. Then I'll leave you with some tips for determining which software is right for you at this point in your writing journey.
But before we get into any of that, let's start with the basics.
Dabble vs. Google Docs: An Overview
Before you can decide where you stand on the matter of Dabble vs. Google Docs, you need to understand what these two programs were built to do.
Because even though they're both writing tools, they weren't designed to fulfill the same purpose. Not exactly.
That distinction could play a significant role in which software you decide to use for writing your novel.
Here's a quick overview of each.
What is Dabble?
‍Dabble is a writing program designed specifically for fiction writers.
It features tools to support your brainstorming and plotting process. It keeps all your notes and ideas organized and at hand while you draft your novel. And it comes with a variety of functions to make your editing and revising process a breeze.
Like Google Docs, Dabble features both a web-based app and a desktop app so you can use it online or off, across multiple devices.
What is Google Docs?

‍Google Docs is an online document editor created by (get this) Google. Ever used Microsoft Word? It's a lot like that, only online and a little more streamlined.
As I previously mentioned, Google Docs is a web-based program, but you can also edit your documents offline. This makes it possible to work on your novel anytime, anywhere, from any device.
One thing that makes Google Docs very different from Dabble, however, is that it's a program designed for a wide range of uses. It's not tailored to meet the specific needs of fiction writers.
You'll see what that means as we dig into the…
Pros of Dabble
If I was going to sum up the biggest advantages of Dabble in one sentence, it would be this:
‍Dabble was made for the exact purpose of helping you plan, write, and revise a novel.
Every feature of this software exists to fulfill that purpose. As a result, Dabble has become one of the most-loved writing tools in the industry. It directly addresses the pain points of fiction writers specifically, leading to great benefits such as:
Write Anytime, Anywhere, on Any Device
Your Dabble subscription includes access to both a web-based app and a downloadable desktop app. That makes it a breeze to work on your novel anytime, anywhere. If you're writing with a full-time job or while parenting, that kind of flexibility is a huge win.
Plus, all your work is autosaved with cloud backup. Talk about peace of mind.
Plan Your Novel With the Plot Grid
The Plot Grid is what most people think of first when they think of Dabble. This also happens to be a perfect example of what you get when you use a writing program created with novelists in mind.
You see, the Plot Grid is a planning tool. You use it to plot your story. On the far left-hand side of the Grid, you have a column of scene cards. You can add as many scenes as you want and fill out the cards with whatever details are important to you.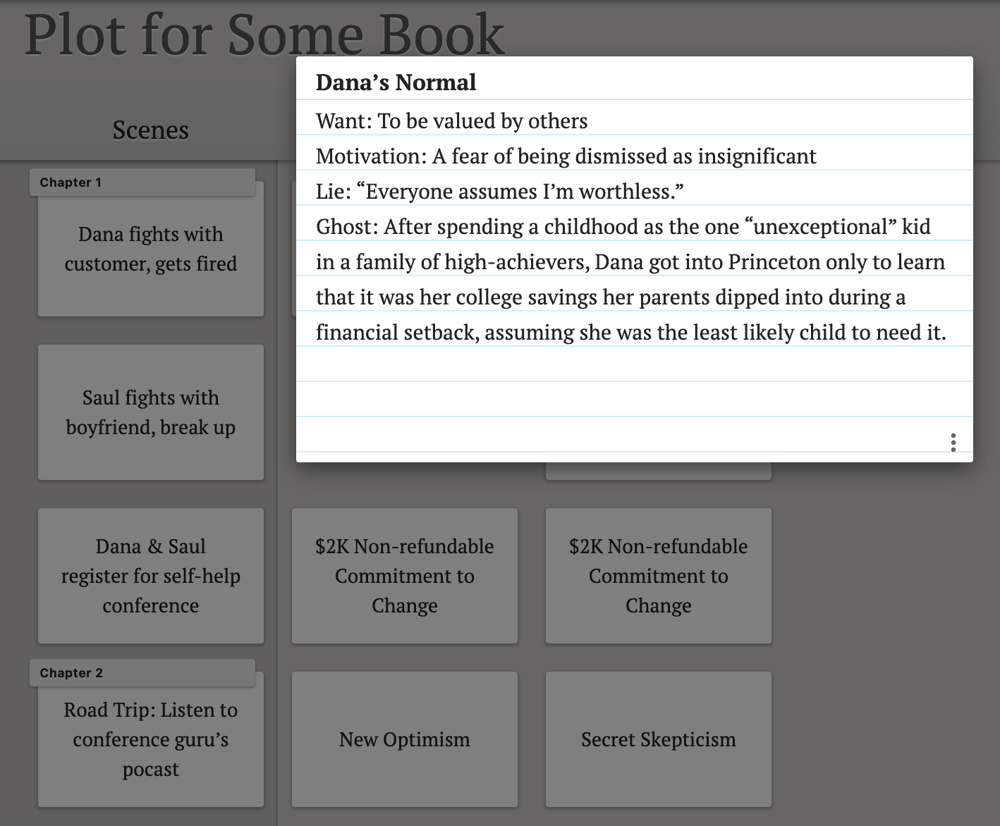 Then, you can add additional columns to track character arcs, story beats, and more. The Plot Grid is the easiest way I've found to make sure everything that's supposed to be happening in the story is happening.
No plotlines are left unresolved. The timeline of events is realistic. The protagonist is having their meltdown at the proper time. You know, all those things we authors worry about.
For a little extra organization, the Plot Grid includes handy-dandy Labels.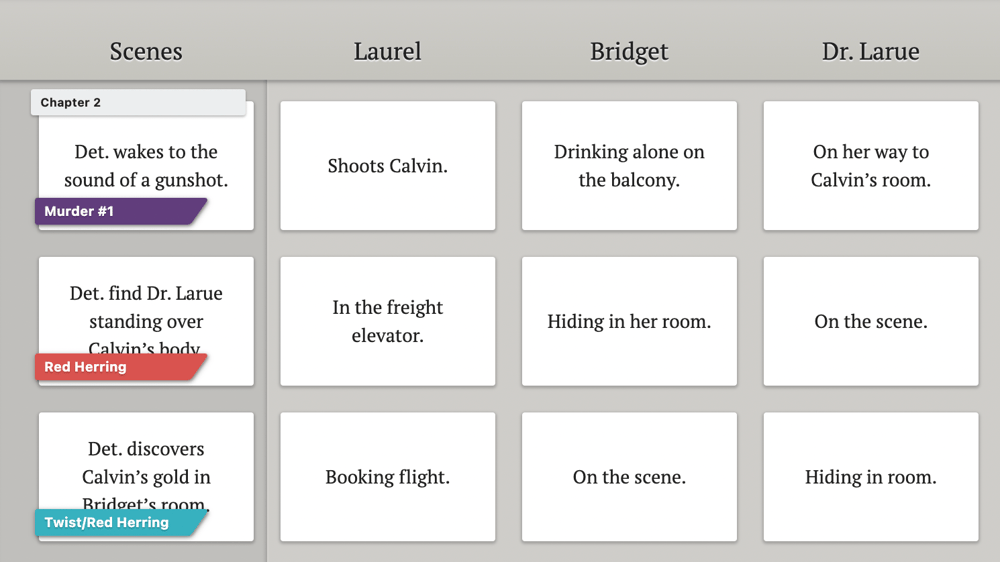 You can slap Labels on your Scene Cards to draw attention to any details you'd like to be able to see at a glance. Recurring symbols, unanswered questions, story beats… it's up to you.
You get to organize your Grid however it makes the most sense to your brain. That's the best part.
Write Your Novel in an Editor Designed for Fiction Writers
Dabble's Manuscript looks a lot like a typical word processor but with a few key differences.
First, the Manuscript automatically generates scene pages to correspond with the Scene Cards you create in the Plot Grid. As you write your scene, the corresponding Scene Card (and any other cards from the same row) are right there on the screen for your reference.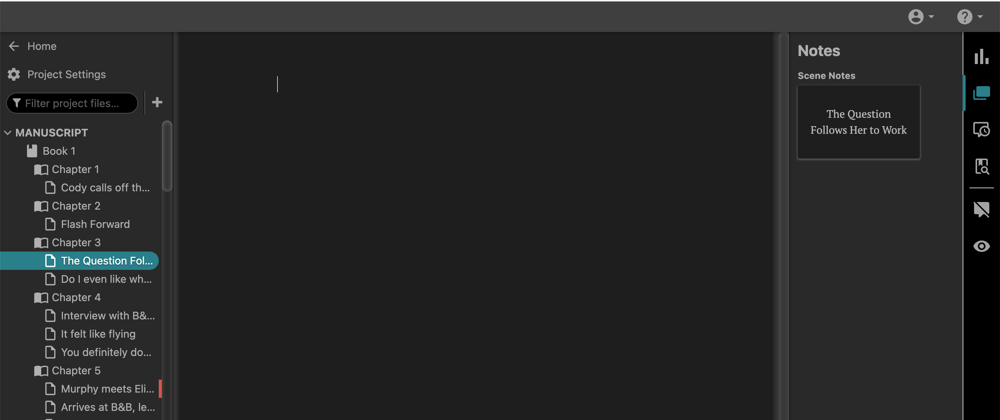 Dabble also builds a navigation menu based on your Scene Cards. Not only can you use this menu to instantly navigate to any scene in your Manuscript, you can also use it to move scenes around. Click and drag any scene in the menu to a new location, and it will also change its position in your manuscript. No cutting and pasting necessary.
And when you're ready to begin submitting your manuscript to agents or publishers, Dabble will export your story in a format that follows industry standards.
Keep All Your Ideas in One Place With Story Notes
As a writer, you know not every burst of inspiration will fit neatly into a tidy Plot Grid. At least, not at first.
You need a place to store all those ideas you may or may not use and all the research that may or may not apply as you write your first draft. Plus, you have to keep track of character and setting details.
You can do all that with Dabble's Story Notes. Create your own notes and organize them into files. Build character profiles and worldbuilding bibles, upload maps, or even just dump a mess of half-baked ideas into a note. You can also search for images right there inside Dabble.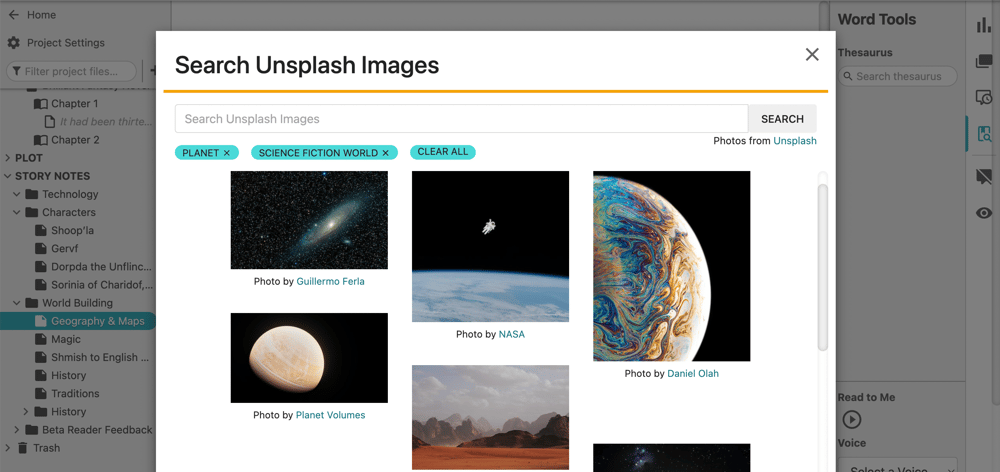 Like your Scene Cards, Story Notes are accessible from your Manuscript. You can click over to them and click back without losing your place.
Stay Focused With Auto-Fade
Dabble has already helped me stay focused just by allowing me to keep my notes and manuscript in one place. The less I have to click away from my draft, the less likely I am to keep clicking my way onto my brothers' Facebook pages to see if they posted any new pictures of their kids.
But Dabble makes it even easier to stay focused with an auto-fade feature that hides everything except your manuscript as you begin to type. (You can also disable this feature if you don't like it.)

I'm a big fan of Dabble's dark mode, too. It's easy on the eyeballs.
Stay Motivated With Goal-Setting and NaNoWriMo Integration
Here's another feature that proves Dabble understands the writing life.
Not only can you set word count goals in Dabble, you can also plan for days off.
Plug in the number of words you want to write, the date you want to have written them by, and the days you plan to skip. Dabble calculates a daily word count goal and celebrates every time you hit it.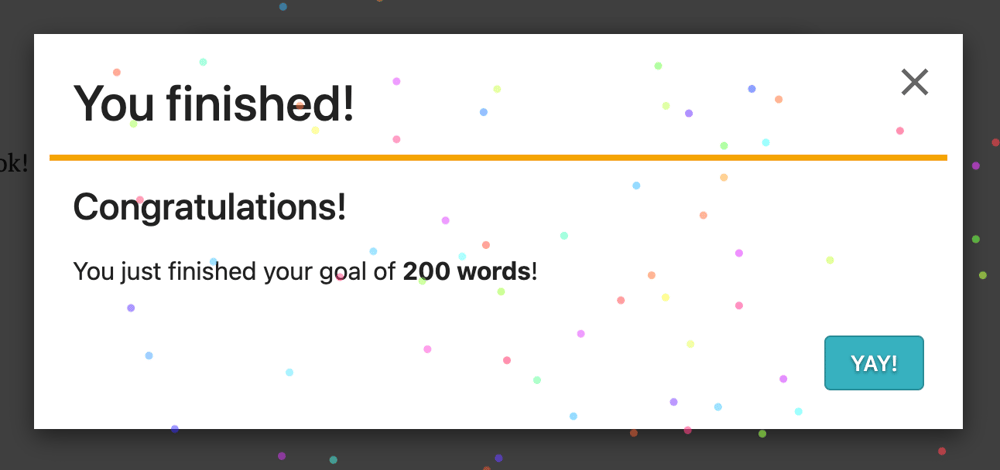 If you plan to participate in National Novel Writing Month, Dabble has you covered there, too. Goal Tracking integrates with NaNoWriMo, automatically updating your NaNo dashboard as you write.
Work With a Co-author
Collaborating with another author? Dabble allows for co-authoring, which means you and your partner can edit the same project together in real time.
Edit Effortlessly With Intuitive Revision Tools
Finally, Dabble has a ton of features to make the revision process smooth and easy, including:
Spelling and grammar check powered by ProWritingAid
Built-in thesaurus
Read to me
Commenting
Highlighting
Stickies
As you can see, there are a lot of perks to being a Dabbler. But what are the downsides?
Cons of Dabble
All of the above benefits would make Dabble the easy pick in the Dabble vs. Google Docs debate. But there are a couple areas where Google Docs has the upper hand.
Here are the downsides to Dabble.
It Requires a Paid Subscription
When weighed against Google Docs, Dabble's biggest downside is that it isn't free.
There are a lot of subscription options, allowing you to choose the plan that works best for you. You can select from different tiers and choose whether you'd like a monthly, annual, or lifetime subscription. There are also special rates for students and teachers.
And you can try it out for free for fourteen days, so you can at least give it a whirl before you commit to a subscription plan.
But still. It's not free.
Collaborators Must Also Have a Subscription
If you want a collaborator to be able to edit your project, that person must also have a Dabble subscription.
Now, that's not at all unusual for writing software. Even Google Docs requires collaborators to create a Google account if they don't already have one. But because there's no paid subscription with Google Docs, opening an account can be less of a barrier to collaboration.
Speaking of Google Docs…
Pros of Google Docs
So what does Google Docs have going for it? And how does its best features stack up against Dabble?
Here are the benefits of Google Docs that you're going to want to know about.
It's Web-Based and Integrates With Other Google Products
Like Dabble, Google Docs is accessible through any device, online or off. Your work is autosaved, as is your editing history. This means you can look back on past versions—a huge perk for any writer who's ever changed their mind about a deleted scene. (So… all of us.)
And because Google Docs integrates with Google's other products, you can store drafts side-by-side with your outline and worldbuilding bible in Google Drive, share your project with anyone who has a Google account, go over your project in a Google Meet call, and more.
Collaboration is Easy
Inviting someone else to edit your project is a total breeze with Google Docs. You can share your document with anyone, and all they have to do to get in is create a free Google Account. That's assuming they don't already have one, and at this point, most people do.
Formatting is Fairly Intuitive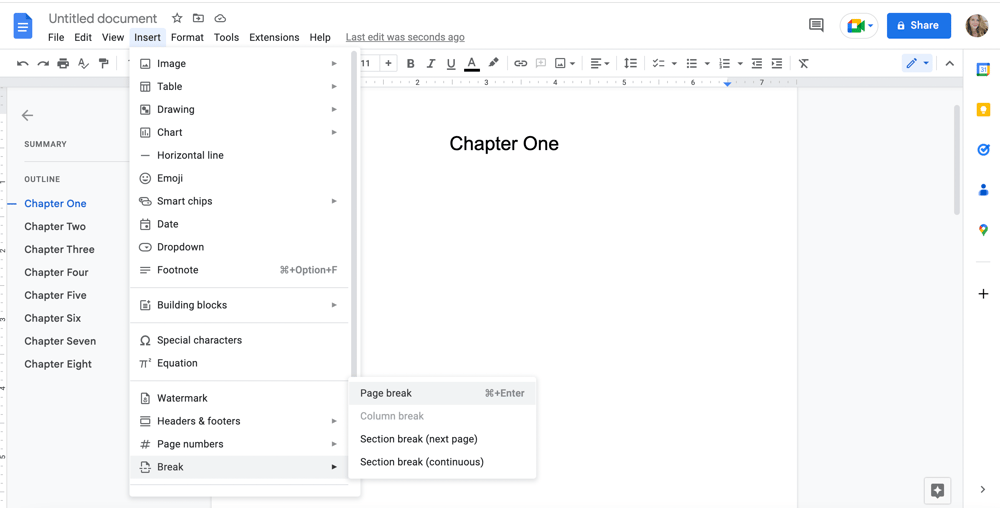 While Dabble does most of your formatting for you, Google Docs makes you do it for yourself. But at least it's not that hard.
With one click, you can format your chapter titles as headings, which makes navigating an 80,000-word novel much easier. Those headings will appear in the navigation menu to your left, allowing you to click between chapters.
It's not as convenient as Dabble's scene menu, but it's still better than scrolling.
There's also a function to add a Table of Contents so you don't have to do it manually.
There are Some Handy Revision Tools
Google Docs offers the expected tools for the revision process, like spelling and grammar check as well as commenting.
You and your collaborators also have the option to switch from editing mode to suggesting mode. In suggesting mode, you see proposed changes while your original text remains intact. Then it's just one click to approve or reject the suggested edits.

It's Free
Probably one of the biggest selling points of Google Docs is that you don't have to pay to use it.
All you need is a Google Account. That's it.
So what are the downsides of Google Docs?
Cons of Google Docs
You're probably sensing the recurring idea in the Dabble vs. Google Docs debate.
Google Docs is a cost-effective and functional option, but it's not tailored to the unique needs of novelists. This means the process of writing a 70,000+ word book in Google Docs can be… clunky. Cumbersome. Maybe even annoying.
Here's what you should know about the cons of Google Docs.
It's Not Designed for Novel Writing
The biggest con for fiction writers is that Google Docs wasn't made with us in mind. It was created to help anyone write anything, which means its tools are useful in a more general sense.
For space opera and epic fantasy writers, Google Docs can start to lag and even crash when a document becomes too long.
There are no color-coded story-planning systems. No Sticky Notes. No features to help you focus when your panicked writer brain wants to just run away and read tweets about that devastating episode of The Last of Us.
Google Docs was made by people who know how to design intuitive document editors, not people who know writers.
There Are No Planning Tools
Google Docs is really only good for writing your novel, not planning it.
I mean, sure, you can use it to write an outline, create character profiles, keep track of your ideas… all that stuff.
But you don't get the organizational tools you get with software like Dabble. You also don't get the luxury of having your notes and manuscript all in one place. If you write in Google Docs, you still have to click between files to see your notes, no matter where you keep them.
You Have to Handle the Formatting Yourself
It's not exactly the end of the world, just one more thing to think about.
You Can't Move Scenes Around or Click From Scene to Scene
This is why Google Docs works best as a tool for shorter projects. Articles, blog posts… that sort of thing. When you're working with a novel that's hundreds of pages long, a basic Google Doc can start to feel a little unwieldy.
Let's say you realize that a change to the climax means you have to plant a new clue at the first turning point. You're going to end up digging through earlier text in search of the right scene instead of just clicking right to it.
And without the click-and-drag function Dabble offers, moving scenes becomes a confusing (and sometimes terrifying) game of cut and try-to-remember-where-you-wanted-to-paste.
Writing Fiction With Dabble vs. Google Docs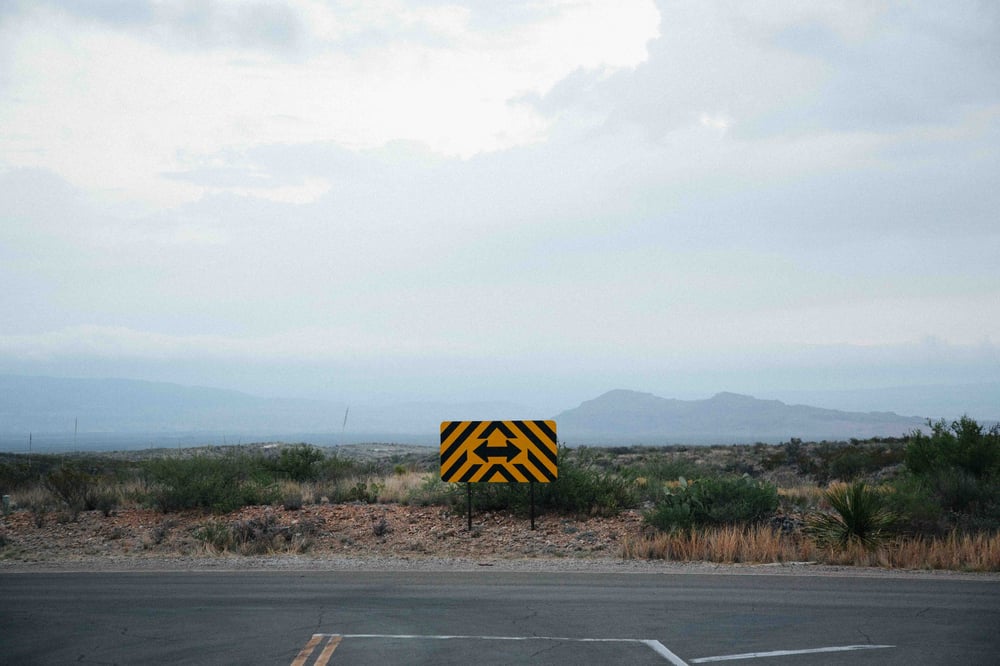 So, let's talk Dabble vs. Google Docs. How do these two programs stack up against one another? And which is the better option for fiction authors?
I'll keep it simple.
‍Dabble has the better features for novelists specifically. There aren't many features in Google Docs that you can't get with Dabble. And Dabble offers way more features that are specific to the fiction writing experience.
The Plot Grid alone makes Dabble a writer's best friend. Add to that Story Notes, co-authoring, comments, and all the other must-have tools, and you've got everything you need for your entire writing process.
I'd also take it a step further and say that if you're writing a novel, Dabble will make your life easier in the long run. Managing a huge document is tough when you can't easily move or skip between scenes.
Having said all that, Google Docs is the more cost-effective option because it costs zero dollars and zero cents. And that fact makes it easier to invite collaborators, too.
So What's the Answer? Which Program is Best for You?
It all comes down to your priorities. Simply put:
Dabble will make the writing process easier. Google will make the writing process free.
And both are quality writing tools.
So you really can't go wrong. Especially since you can try both programs with zero risk. Google is free and Dabble offers a fourteen-day free trial. You can give them both a shot with no monetary investment whatsoever.
You can also just use both! Give yourself the best of both worlds. Plot and draft your novel in Dabble, then use Google Docs to share your work with beta readers and editors during the revision process.
Ultimately, all that matters is what works best for you. And just in case that happens to be Dabble, here are some tips for getting started.
How to Become a Dabbler
First, you might like to learn more about Dabble's best-loved features and how they work.
I recommend checking out:
These articles and videos can help you make a decision about Dabble vs. Google Docs. Or, if you've already decided that Dabble's the one for you, they can help you get acquainted with the program.
(Though honestly, this software is so intuitive you probably won't need a lot of hand-holding.)
And don't forget to take advantage of Dabble's fourteen-day free trial. This gives you a chance to try all the app's features before you commit so you can make sure it's the best option for you. You don't even need to enter a credit card. Click here and get started today.
Because whichever program you decide to use, the most important thing is to just begin.
TAKE A BREAK FROM WRITING...

Read. Learn. Create.

Social Media Marketing for Authors
Book marketing. Those two innocuous words instill fear and loathing into the hearts of so many writers. You just want to write your books and have them sell themselves. Why do you have to tell people about it? Well, Susan, because you do. I know you want to write, but if your goal is to write, publish, and make money from your books, then you're going to have to find a way to make them visible. Thousands of new titles are uploaded to Amazon every single day. Millions of books are being published every year, and no matter how good your story is, without marketing, there's not much chance very many people will find it. 
keep reading
To Pants Or To Plot: Which One is Best For Your Story?
What kind of writer are you? Are you the sort who writes a meticulous outline that tips into the five digits or the type who sits down in front of a blank sheet of paper and lets the words pour out of you like a runaway train? Did you know there are specific terms for this kind of writing? Writers will come up with words for anything, I swear. Plotters are the first type of writer. They like to have detailed outlines that tell them exactly where their story is going. Pantsers are the other type of writer, which is kind of a weird name, but the term was coined by Stephen King (a famous pantser) to describe writing by the seat of your pants. Cute, eh? There is no right or wrong way to write your book, and I'm going to repeat this so many times. The right way is the way that works for you. 
keep reading
30 Dystopian Plot Ideas for a Terrifying Future
Dystopian fiction is one of the darker subgenres of science fiction and fantasy. It takes us into dark, foreboding worlds, where oppression and bleak landscapes are the norm. Books like 1984 by George Orwell, The Hunger Games by Suzanne Collins, and Brave New World by Aldous Huxley have become classics that shine a light on political corruption, environmental disaster, and societal collapse.Why do we love these stories? Maybe it's because dystopian fiction allows us to explore worst-case scenarios, to grapple with the idea that the world we know and love could be lost forever. It's a way for us to confront our fears and anxieties about the future, to see what could happen if we continue down a certain path.
keep reading