Which Publishers Accept First-Time Authors?
Doug Landsborough
September 22, 2023
I think it's a safe bet to say that most authors working on their first (or second, fourth, or tenth) book want to see it picked up by a publishing house with a reputable name… and hopefully some fairly deep marketing pockets, if you know what I mean.
Nowadays, some authors make their entire career without ever dealing with publishers. Many are making six-figure careers out of it, too. Admittedly, many are not.
That's not to say that working with a publisher will guarantee commercial or career success, but it does come with a tidy number of benefits that we'll talk about in this article.
Mostly, though, we want to focus on finding a publisher for your first book. It's not easy for first-time authors to break into the publishing scene, especially when we're talking about the Big Five, but it's far from impossible.
To figure it all out, we're going to chat about:
What traditional publishing looks like for first-time authors
A bunch of quality publishers who take on new authors
Alternative publishing options
Some tips and tricks for submitting your manuscript
A brief trip into the world of publishing contracts
Does that all seem daunting? Honestly, it should. Publishing is exciting and truly a dream come true, but that doesn't mean it isn't a business relationship that you should be prepared for. So let's prepare.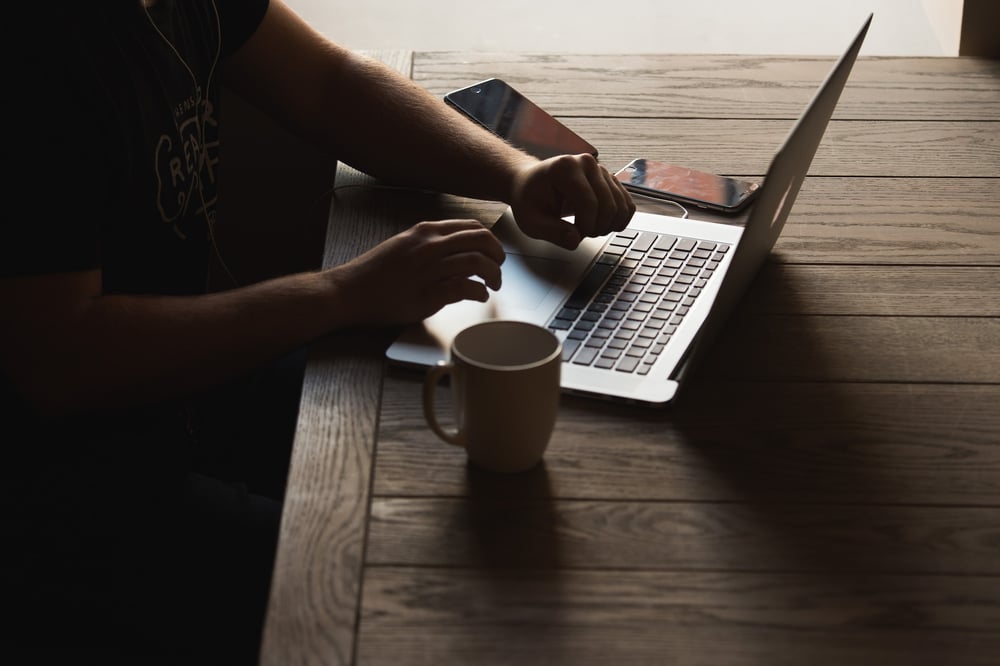 Traditional Publishing for First-Time Authors
Navigating the publishing industry as a first-time author can seem like a daunting task. As you're starting, the landscape of traditional publishing can appear challenging yet exhilarating.
It's how many authors dream to see their work: showcased on the shelves of bookstores, circulated in libraries, and maybe even translated into multiple languages.
But why is traditional publishing seen as such a desirable route? What are the benefits, and what does the submission process entail? You know I've got your back on this one.
Benefits of Traditional Publishing
Credibility and visibility - Being published by a reputable publishing house confers a sense of legitimacy on an author's work. A book published traditionally carries the endorsement of professionals who have judged it to be of high quality and commercial viability.
This credibility can open doors for authors, including opportunities for literary awards and fellowships, speaking engagements, and widespread recognition.
Besides, traditional publishers have established relationships with retailers, ensuring that your book will be visible in brick-and-mortar stores and popular online platforms beyond Amazon.
Professional support - Traditional publishers offer a comprehensive range of services that can significantly benefit new authors. These include professional editing and proofreading, cover design, formatting, marketing, and distribution.
They have teams of experienced professionals to ensure that your book is polished and presented in the best possible way to attract readers.
Advance against royalties - Unlike self-publishing, where the author bears all costs, traditional publishers carry the risk and cost of publishing. They provide an advance against royalties when you sign with them, meaning you'll receive a sum of money before the book is even published and initial royalties are used to pay it back.
While advances vary wildly depending on numerous factors (genre, following, marketability of your novel), the idea of financial gain before sales can be a compelling reason to choose traditional publishing.
The Submission and Selection Process
Understanding the submission process and how manuscripts are selected can help demystify the path to traditional publishing.
Typically, an author submits a query letter or a proposal to a publisher or an agent, often along with a sample of the work. This letter is your opportunity to sell both your manuscript and yourself as an author, summarizing what your book is about and why it will appeal to readers.
Publishers receive a large volume of submissions, so it might take weeks or months to hear back. If they're interested, they'll request more materials, maybe a full manuscript. Then the evaluation process begins, often involving several stages of review and discussion.
It's important to note that most large publishers do not accept unsolicited manuscripts. They only consider works represented by agents. Which means, from your spot as a first-time author, you're going to want some representation if you want to publish with the big players.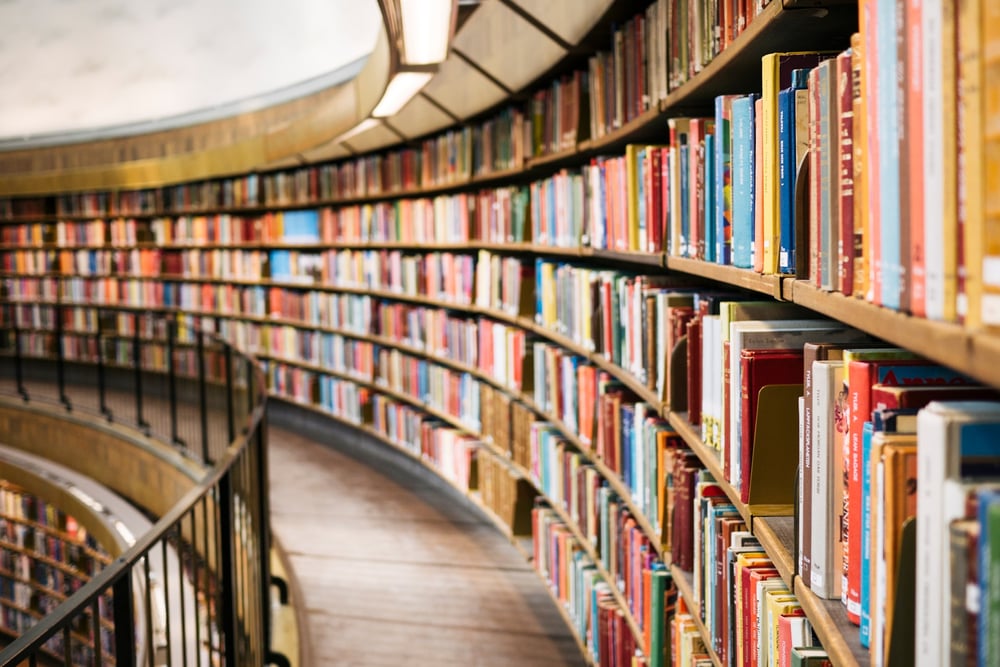 Role of Literary Agents
That's where literary agents come in. They act as intermediaries between authors and publishers, using their industry knowledge and contacts to pitch your book to appropriate editors.
Their role is to sell your manuscript to a publisher, negotiate the terms of your contract, protect your rights, and ensure you're paid accurately and fairly.
Securing an agent involves a similar process to securing a publisher. You submit a query letter and wait for their response. However, having an agent does not guarantee a publishing deal, but it significantly increases your chances, especially with larger publishing houses.
Choosing the traditional publishing route can be a marathon rather than a sprint, requiring persistence and resilience. However, with the prestige, professional support, and potential for wide-reaching visibility and sales, there's more than one reason it's the preferred path for many first-time authors. And as a debut author, knowing what to expect can better equip you to navigate your publishing journey.
List of Book Publishers for First-Time Authors
Okay, before we go a step further, please note that the list of publishers you're going to look at is constantly changing. I'm talking shrinking, expanding, changing submission processes, sometimes even closing down altogether.
We'll do our best to keep the list up to date, but understand that you should be checking the websites of established publishers who seem interesting and might fit your genre and writing style.
On that note, don't just submit your manuscript to every single one of the publishing companies in this list. First, they might not accept unsolicited submissions, so you'll need an agent representing you. Also, you want to take the time to personalize your submissions to the publishers you'll have the best chances with. A scattershot approach to young adult fiction publishers when you write literary fiction just wastes everyone's time.
You need to get looking, though. So here are some publishers known for accepting manuscripts from first-time authors.
Tor/Forge - Tor/Forge is renowned for science fiction and fantasy but also publishes a wide range of other genres and speculative fiction, including mystery, thriller, and more. They have a history of working with debut authors and have a reputation for nurturing their careers. At certain times, Tor will accept unsolicited manuscripts.
Avon Impulse - An imprint of HarperCollins, Avon Impulse is notable for romance and new adult fiction. They are particularly interested in writers who can deliver engaging, innovative narratives. They have been known to accept unsolicited manuscripts.
Dzanc Books - Dzanc Books is a nonprofit press specializing in literary fiction. They focus on daring, experimental stories and have a strong interest in promoting new writers. Dzanc accepts submissions during specified reading periods.
Baen Books - Known for publishing science fiction and fantasy, Baen Books is one of the few major publishers to accept unsolicited manuscripts. They look for high-quality, high-concept stories.
Kensington Publishing Corp - Kensington is a family-owned independent publisher that produces a wide range of genres. They have a particular focus on diverse and fresh voices. They accept unsolicited submissions in some genres.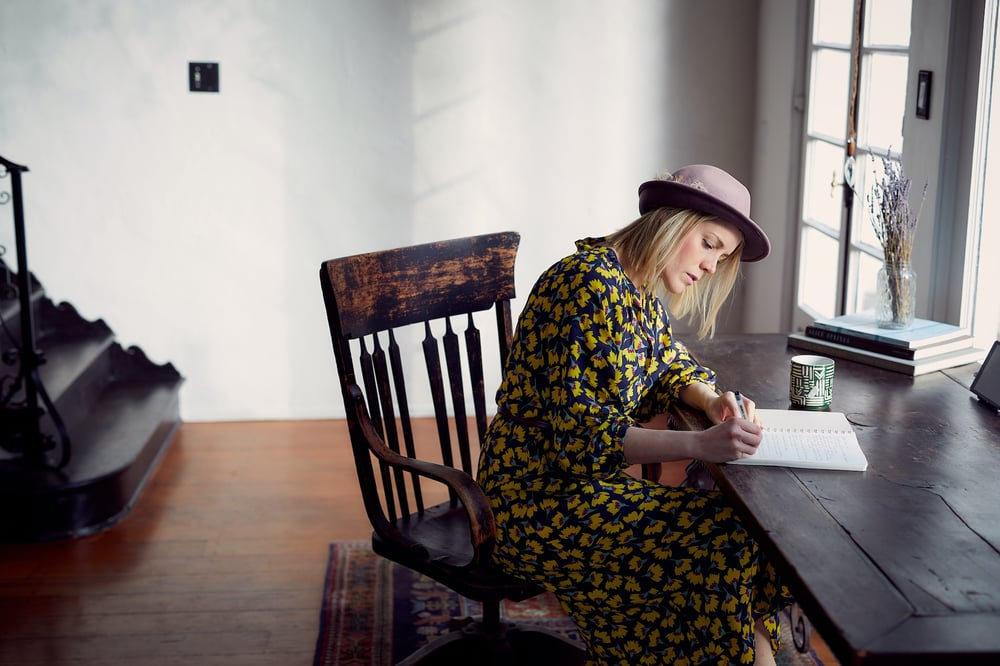 Black & White Publishing - Black & White Publishing produces a diverse range of titles, including non-fiction, novels, and children's books. They have a history of accepting first-time authors and offer open submissions.
Turner Publishing - Turner is an award-winning, independent publisher of a broad spectrum of books. They regularly accept unsolicited manuscripts and encourage new authors to submit their work.
Coffee House Press - This nonprofit literary publisher is committed to promoting exciting, innovative authors. They have a reputation for spotting and nurturing new talent, primarily in literary fiction, poetry, and essays.
Remember, each of these publishers has different submission processes and may be looking for different things. Always make sure to carefully review the submission guidelines on their websites before submitting, because ignoring those processes will get your manuscript rejected before your query letter is even read.
Alternative Publishing Options for First-Time Authors
The publishing landscape has seen and continues to see constant change. Big publishing houses were once the only real players in the space, but now we see publishing happening at all levels: from self-published authors to small indie presses to those same big players introducing New York Times Best Sellers, and everything in between.
Each route presents its own unique challenges and opportunities, and there's no "best" or even "better" way for all authors. So, while you're submitting your manuscript to some of those publishers, consider some alternative paths.
Independent Publishers
First, let's consider independent publishers. Smaller and more nimble than the large publishing houses, independent publishers can often take risks on books that might be overlooked by their traditional counterparts.
Their smaller lists mean they can focus more on each individual title, often resulting in greater personal attention and care for each book and author.
An excellent example of a successful science fiction author who used independent publishing is Andy Weir, author of The Martian. Initially self-published, the novel was later picked up by Crown Publishing Group, an independent publisher, and became a bestseller largely due to the effort put into its marketing.
Self-Publishing
The most dramatic change in the publishing landscape over the past decade and a half has undoubtedly been the rise of self-publishing. This model gives authors total control over the entire publishing process, from the writing and editing to the cover design and marketing.
Self-publishing can be a viable option for authors who are willing to take on the challenge of managing all these elements themselves, but you should know that it's more like running a business than just being an author. You wear all the hats or have to pay people to cover elements like cover design and marketing for you.
One of the most renowned self-publishing success stories is E.L. James, author of Fifty Shades of Grey. Initially self-published, her work was so successful that it caught the public's attention and was later picked up by Vintage Books, skyrocketing her to international fame.
However, the challenges of self-publishing should not be underestimated. It requires significant effort and investment to ensure a professional result. Plus, all marketing and promotional responsibilities fall to the author, which can be a full-time job in itself, and every Fifty Shades of Grey has countless peers that don't recoup their initial investment.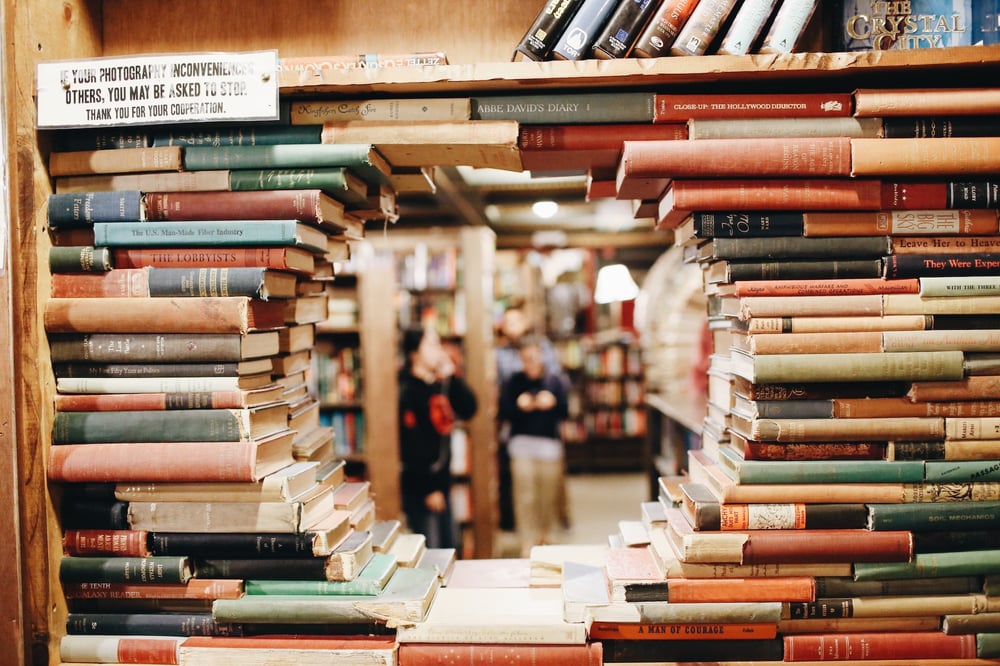 Hybrid Publishing
Another intriguing option is hybrid publishing. These publishers present a blend of traditional and self-publishing, often offering services like editing, cover design, and distribution in exchange for a fee or a share of the profits. They often allow authors more control over the final product and can offer higher royalty rates than traditional publishers.
A key thing to note, however, is that the quality and reputation of hybrid publishers can vary widely. It's crucial to do thorough research and understand the contract terms before diving in, and I strongly suggest reading our article about predatory book publishing companies.
Successful author Colleen Hoover, however, has utilized the hybrid model by combining self-publishing with traditional publishing. Several of her books were initially self-published before being picked up by Atria Books, showcasing the flexibility and potential of the hybrid model.
While all these alternative publishing routes offer exciting opportunities, they also come with unique considerations. You should carefully evaluate your personal goals, resources, and risk tolerance before deciding which publishing route is right for you.
Whether through traditional, independent, hybrid, or self-publishing, the ultimate goal remains the same: to share your unique voice and stories with the world.
Tips for Submitting Your Manuscript
Let's say you've chosen the publishers you think you'll jive best with. Great! What the heck are you supposed to do?
Well, luckily for you, we've got a complete guide right here for you to bookmark and refer to when it's time to prepare your submission.
In the meantime, though, here's the quick and dirty.
Preparing Your Manuscript
Before you even think about sending your manuscript to a publisher, it's crucial that it's in the best shape possible. Here are a few steps to help you achieve this:
Edit and proofread - It might seem obvious, but you'd be surprised how many authors submit manuscripts littered with typos and grammatical errors. Such mistakes can be off-putting to a publisher and reflect poorly on your professionalism.
Ensure your manuscript is meticulously edited and proofread. It's often beneficial to hire a professional editor if possible, as they can catch errors you may have missed and also provide feedback on overall content, flow, and structure. And I'm not just saying that because I'm an editor.
Format correctly - Publishers often have specific formatting requirements. These might include line spacing, font type and size, margins, and header and footer information. Be sure to check the publisher's submission guidelines and adhere to them. A correctly formatted manuscript shows that you pay attention to details and respect the publisher's preferences.
Beta readers - Before sending off your manuscript, consider getting feedback from beta readers. These can be fellow authors, friends, or family members who are willing to provide honest and constructive feedback. They can help you identify weak spots in your narrative, confusing elements, or areas of improvement.
Honestly, this should be a part of your revision process, but it's worth mentioning so you don't send out an unreviewed manuscript. Learn all about beta readers here.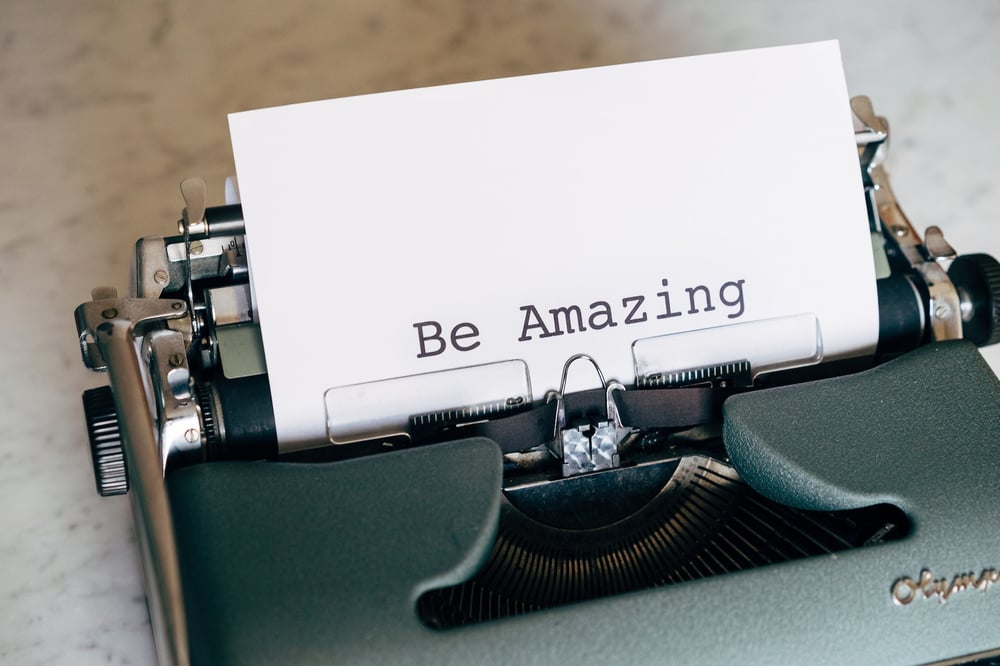 Writing an Effective Query Letter
The query letter is your first impression, so make it a good one.
This letter should be concise, engaging, and professional. It should include a brief synopsis of your book, a little about yourself as an author, and why you think this publisher is a good fit for your work.
Personalize each query to the specific publisher—avoid generic introductions. Show that you've done your research and understand their publishing portfolio.
And guess what? We've got a query letter guide right here.
Submitting Your Manuscript
Always follow the publisher's submission guidelines to the letter. This includes how to send your manuscript (by post or email… but really, almost accept electronic submissions), what to include (query letter, proposal, entire manuscript, or sample chapters), and any other specifications.
If submitting to multiple publishers, keep track of where you've sent your manuscript and any responses you receive.
Above all, remember that rejection is a part of the process. J.K. Rowling was rejected 12 times before Harry Potter and the Philosopher's Stone was accepted. Persistence and resilience are key traits of successful authors. Don't let rejection discourage you, but instead use it as an opportunity to learn and improve.
Understanding Publishing Contracts
If you're publishing through a publishing company, you're going to end up signing a contract. That's how these things work, and both you and the publisher need this document in place to protect you both.
This is an important topic, as the contract is the legal agreement between the author and the publisher, outlining the responsibilities and rights of each party. So here are the basics you should be looking out for.
Disclaimer: This information is meant to provide a high-level overview and does not constitute legal advice. Always consult with a legal professional or your agent when reviewing publishing contracts.
Key Elements of a Publishing Contract
The main elements of a publishing contract often include:
Royalties - These are the payments you receive from the sales of your book. A standard royalty rate could range from 5% to 15% of the retail price of the book, though it varies by publisher and by format (e.g., hardcover, paperback, e-book).
Advances - An advance is a pre-payment of royalties. Once your book starts selling, you won't receive further royalty payments until your book's sales have "earned out" the advance.
Rights and permissions - The contract should specify which rights the publisher is acquiring. These could include international rights, audio rights, ebook rights, movie rights, etc. It's important to understand what rights you're granting the publisher and which ones you're retaining.
Marketing and promotion - Some contracts will outline the publisher's commitments to marketing and promoting your book. Your publisher should be taking care of most of the marketing, but you should understand exactly what marketing efforts those are and what will be expected from you.
Negotiating Terms and Seeking Legal Counsel
If you're represented by a literary agent, they will typically handle contract negotiations. If you're not, you might want to consider seeking the services of a publishing lawyer or literary attorney to ensure you're getting a fair deal.
It's possible to negotiate terms of a contract. If there's something you're not happy with, it doesn't hurt to ask for changes. The worst they can say is no. Remember, everything in a contract is potentially negotiable.
Above all, it's critical to thoroughly read and understand everything in your publishing contract before signing. Don't be afraid to ask questions and seek legal advice. Seriously, this stuff is important.
Step One: Write a Dang Good Book
All of the stuff we covered today is important, don't get me wrong, but there's something you need to get done before you submit your manuscript to any publisher or agent, and that's writing your book.
Not just any book, but your best book.
As a first-time author, you don't have a lot backing you up at this point. Maybe you've established a decent community on social media or amassed 10,000 people on your email list. Perhaps you have a portfolio of short stories that you've sold through Patreon or you publish on Kindle Vella, and now it's time to get a full book out there.
I've got good news for you: Dabble's here to help. With tools like the Plot Grid, Story Notes, goal setting, comments, stickies, and automatic back-ups no matter where you are or what device you're writing on, Dabble will help you write a publisher-worthy story.
And you can try it all for free for fourteen days, no credit card required, by clicking here.
‍
TAKE A BREAK FROM WRITING...

Read. Learn. Create.

Social Media Marketing for Authors
Book marketing. Those two innocuous words instill fear and loathing into the hearts of so many writers. You just want to write your books and have them sell themselves. Why do you have to tell people about it? Well, Susan, because you do. I know you want to write, but if your goal is to write, publish, and make money from your books, then you're going to have to find a way to make them visible. Thousands of new titles are uploaded to Amazon every single day. Millions of books are being published every year, and no matter how good your story is, without marketing, there's not much chance very many people will find it. 
keep reading
To Pants Or To Plot: Which One is Best For Your Story?
What kind of writer are you? Are you the sort who writes a meticulous outline that tips into the five digits or the type who sits down in front of a blank sheet of paper and lets the words pour out of you like a runaway train? Did you know there are specific terms for this kind of writing? Writers will come up with words for anything, I swear. Plotters are the first type of writer. They like to have detailed outlines that tell them exactly where their story is going. Pantsers are the other type of writer, which is kind of a weird name, but the term was coined by Stephen King (a famous pantser) to describe writing by the seat of your pants. Cute, eh? There is no right or wrong way to write your book, and I'm going to repeat this so many times. The right way is the way that works for you. 
keep reading
30 Dystopian Plot Ideas for a Terrifying Future
Dystopian fiction is one of the darker subgenres of science fiction and fantasy. It takes us into dark, foreboding worlds, where oppression and bleak landscapes are the norm. Books like 1984 by George Orwell, The Hunger Games by Suzanne Collins, and Brave New World by Aldous Huxley have become classics that shine a light on political corruption, environmental disaster, and societal collapse.Why do we love these stories? Maybe it's because dystopian fiction allows us to explore worst-case scenarios, to grapple with the idea that the world we know and love could be lost forever. It's a way for us to confront our fears and anxieties about the future, to see what could happen if we continue down a certain path.
keep reading