Step by Step: How to Write Well
Nisha Tuli
January 11, 2023
April 20, 2023
So you want to write a novel. You don't want to just write any old novel, though. You want to write a good novel and you want to write it well. While the first part of that goal is one thing, achieving the second is what will set you apart from the bestseller list and the DNF pile.
What is good writing?
Ultimately, that's pretty subjective. What one person deems a masterpiece worthy of the ages, another will deem juvenile dribble. Beauty, as they say, is in the eye of the beholder.
So how do you write well then? Realistically, there are a few things universally considered "good" writing. The story should follow a logical plot where one action feeds into another. The characters should behave in ways that align with their established personalities. There should be some high points and low points and stuff in between.
Generally, good writing is also well edited and follows most of the conventions for grammar and punctuation. While you can write well with typos and mistakes, you run the risk of distracting the reader to a point where that good story becomes not so good because it's unreadable.
Ultimately, the success of things like your voice and your characters are going to be up to your reader and you'll never please everyone. But we can take some steps to ensure we please more people than not.
In this article, we'll outline some steps you can take to help you write a good book:
Get Inspired
Research
Outline, Brainstorm, and Plot
Draft
Revise
Edit
Get Inspired
Maybe you already know exactly what book you want to write, or maybe you need a little inspiration. Here are a few ideas to get those creative juices flowing.
Read books in your genre: Reading books in the genre you're interested in writing is one of the best ways to get ideas and see what has already been done. It can also help you understand what readers in that genre are looking for and what tropes and themes are popular.
Take a walk or go for a drive: Sometimes getting out of the house and experiencing the world around you can be a great way to spark creativity. Go for a walk or a drive and see what inspires you.
Keep a journal: Journaling can be a great way to record your thoughts and ideas as they come to you. You never know when a stray thought or observation might turn into the seed of a great story.
Talk to friends and family: Talking to other people about your ideas can help you think of new angles or approaches. They might also provide valuable feedback or help you brainstorm.
Write about something you're passionate about: If you're passionate about a particular topic or subject, it'll definitely come through in your writing. Choose a subject (or genre) that excites you, and you'll be more likely to stay motivated throughout the writing process.
If you need some more ideas for jumpstarting those ideas, check out this article: 57 genius sparking exercises for fiction writers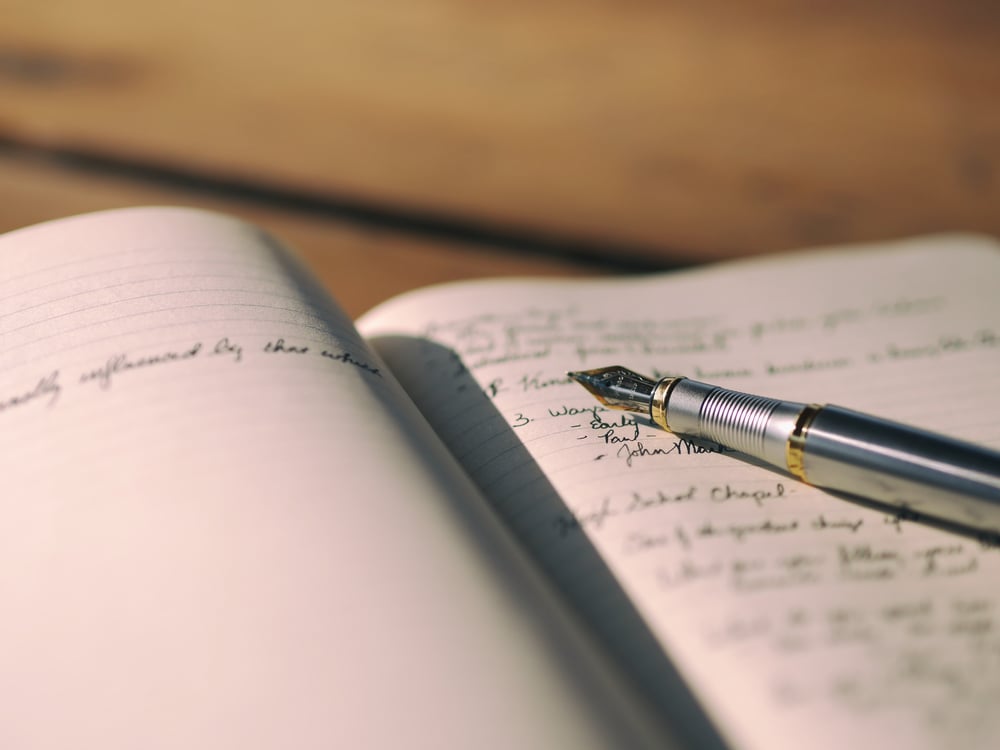 Research
Once you have that genius idea, you might need to embark on some research. Getting the details right is an important step to writing a good book. If you get your facts wrong, readers will notice and they will leave you a bad review.
Use the internet: This might seem obvious, but there's a lot of information you can find online. Look for websites, articles, and forums related to the topic you're writing about. Be sure to fact-check the information you find online and verify its accuracy, because we know that anyone can say anything on the internet.
Visit the library: Your local library is a great place to find books, magazines, and other resources that can help with your research. Librarians are also super smart and can find you a book on literally any topic you can think of.
Talk to experts: If you're writing about a particular topic and want to make absolutely sure to get the details right, talk to an expert in that field. They can provide valuable insights and information that can help make your story more authentic.
Travel: If you're writing about a specific location, visit that place in person if you can. This can give you a firsthand look at the culture, landscape, and other details that will help bring your story to life. And really, who needs an excuse to go on vacation?
Interview people: If you're writing about a particular time period or culture, interview people who lived through it. They can provide valuable insights and perspectives that can help make your story more realistic.
For more tips on researching your novel, check out these articles:
Outlining, Brainstorming, and Plotting
Now we get into the meat of the process. And that's trying to create a story from all that awesome inspiration and research you did. This is where you'll learn if you're a plotter or a pantser (i.e., someone who writes by the seat of their pants, also referred to as a discovery writer).
Every writer is different. Some will go in with a 20,000 word outline that details every scene and chapter. And some will go in with only a vague idea of their characters and plot. Most people fall somewhere in between these two extremes, so it's important to spend some time thinking about your story.
There are numerous plot structures out there that you can use to plot your book. You can read more about them in this article. For our purposes here, I'm just going to give you some high-level ideas. When you're ready to dive deeper into formal plot structures, then be sure to take a look.
Traditional outlining: Create a hierarchical outline with the main points and supporting details. This can be a useful way to organize your ideas and ensure that your plot flows smoothly, while also making sense.
Mind mapping: Create a visual map of your ideas, with the main idea at the center and related ideas branching out from it. This can be a great way to brainstorm and see the connections between different plots, settings, and characters.
Index cards: Some writers find it helpful to write each scene or plot point on a separate index card. This allows you to rearrange the cards to change the order of your story and see how different elements fit together. Go wild and get different colors for different settings or characters.
Plot diagrams: A plot diagram is a visual representation of the structure of your story. It typically includes the introduction, rising action, climax, falling action, and resolution. This can be a useful way to see the overall arc of your story and make sure it has a clear beginning, middle, and end.
Dabble: Dabble very conveniently includes a built-in outlining and plotting feature. It allows you to create an outline of your novel with the Plot Grid (which is like an amped-up version of index cards) where you can keep all your notes and have them handy while you're drafting.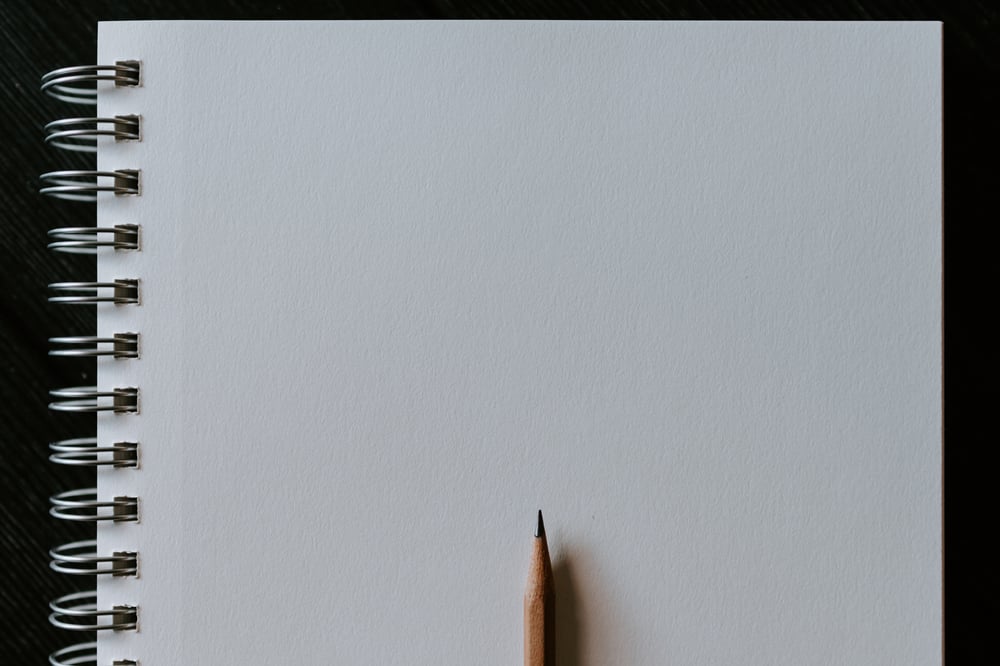 Draft
Oh, look at that. We'll discuss drafting next. Once you're ready to put pen to paper—or fingers to keyboard—the next step in the process is actually writing your novel. This can be where a lot of people get stuck, because it's one thing to dream and talk about your idea, and it's quite another to get 100,000 words down. But don't worry, here are some ideas to help you.
Free writing: Free writing involves setting a timer and writing nonstop for a set period of time, without worrying about grammar or structure. This can be a great way to get your ideas down on paper and can help you discover new ideas and direction for your story.
Stream of consciousness: Similar to free writing, stream of consciousness involves writing whatever comes to mind, without worrying about editing or structure. This can be a useful way to tap into your subconscious and see where your thoughts take you.
Use your outline: If you find you're someone who likes the structure of an outline, don't forget to keep it handy while you're writing. That way you can refer to it whenever you feel stuck or not sure where to go next in your story. This can provide a roadmap to follow as you write and help you stay on track. If you're using Dabble, your outline is always just one click away.
Write in blocks: Instead of trying to tackle your novel from beginning to end, consider thinking about it in blocks or chunks. This can make the process feel more manageable and allow you to focus on one part of the story at a time.
Write the end first: You don't have to write from beginning to end. Consider writing out of order. Some people like to write a scene they're really excited for before heading into one they're less invested in. Some people like to write the ending first—it takes all sorts to make the world go round, I guess. Experiment and see what works for you.
Set a goal: Sometimes setting a goal, such as writing a certain number of words each day, can be a great way to stay motivated and on track. This can help you make progress as you see your novel take shape. Dabble also has built-in Goal Tracking that's perfect for setting a daily word goal you can work towards.
Take a break: It's okay to take a break if you're feeling stuck or uninspired. Stepping away from your writing for a bit can sometimes help you come back to it with fresh eyes and new ideas.
Find your time: Some writers find that their creativity is at its peak in the morning or late at night. If this is the case for you, consider setting aside time to write when you're feeling most fresh and energized.
For more tips on setting yourself up for drafting success, check out these articles:
Revise
Once you've finished your first draft, the real work begins. Very few, if any, writers get their book right on the first try. I'm going to go out on a limb to say that no novel in history was ever well done and well written after a first draft.
You need to revise. Sometimes over and over to get this right.
How? So glad you asked.
Take a break: After you've finished writing your first draft, it can be helpful to take a break and come back to it with fresh eyes. This allows you to approach the revision process with a clear mind.
Read through your draft: The first step in the revision process is to read through your draft from start to finish. As you read, take notes on any areas that need improvement, such as plot holes, pacing issues, or underdeveloped characters.
Focus on the big picture: After you've identified the major issues with your story, it's time to start making changes. Begin by focusing on the big picture elements, such as plot and character development.
Fine-tune the details: Once you've addressed the major issues with your story, it's time to fine-tune the details. This might include revising dialogue, tightening up the prose, and improving the flow of the story.
Get feedback: It can be helpful to get feedback from others during the revision process. Consider sharing your draft with a writing group, beta readers, or a critique partner to get a fresh perspective on your work. For more about beta readers, check out this article. This might also be when you consider hiring a developmental editor.
Make revisions: After you've received feedback, make additional changes to reflect those comments. Some people like to do another round of feedback to ensure the changes work, but that's up to you.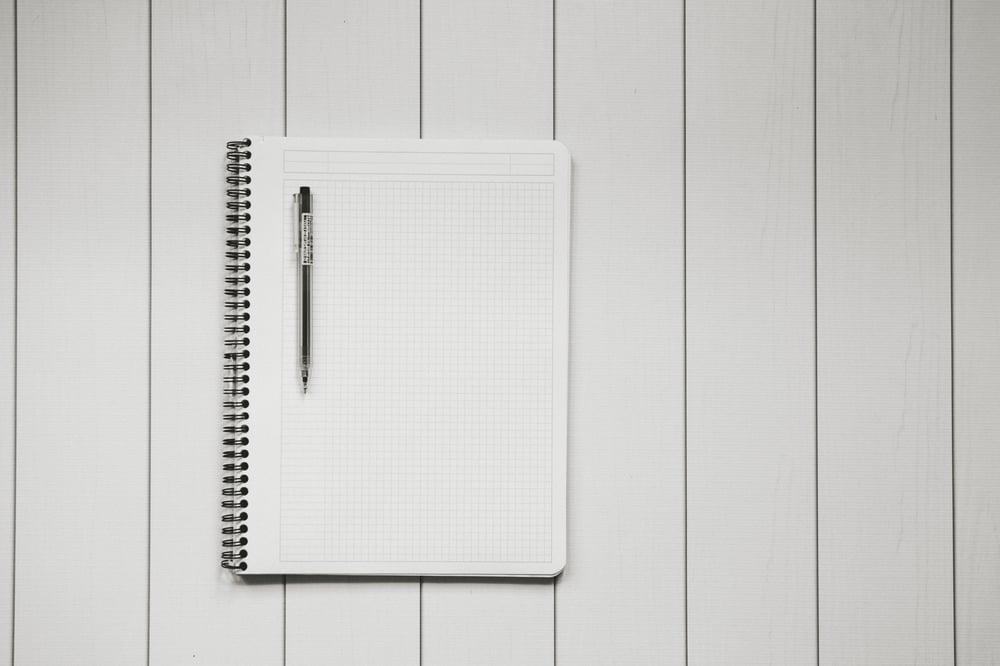 Edit
Once you've finished revising, it's now time to edit.
Hey, what's the difference between editing and revising? You can read about it here, but to put it in the simplest terms: revising is about making changes to the story, while editing is about improving or fixing the story. Editing happens after you've addressed all those plot holes, pacing issues, and shallow characters and the story is as close to the final product as it can be.
To start, consider what type of editing you might need. Here's a list of the most common types, and you can read in more detail about each type here:
Editorial assessments
Developmental editing
Line editing
Sensitivity reading
Copy editing
Proofreading
Fact-checking
Let's start with the process of self-editing first.
Print out your draft: It can be easier to catch errors on a printed copy rather than on a computer screen.
Read through your draft: As you read through your draft, be on the lookout for typos, spelling errors, and other mistakes. Make a note of any errors you find and correct them as you go.
Check for consistency: As you edit, be sure to check for consistency in spelling, punctuation, and other elements. Make sure you're using the same spelling and punctuation throughout your manuscript. Develop a style sheet to make sure you're using the same conventions throughout.
Review your dialogue: Pay special attention to your dialogue as you edit. Make sure that it sounds natural and that it flows well. Consider reading your dialogue out loud to see how it sounds.
Check for clarity: Make sure that your writing is clear and easy to understand. Consider reading your draft out loud to see how it sounds and to catch any awkward phrases or unclear sentences. You can also use a program like Dabble to read your manuscript to you. Personally, I love this method for catching missed words and any clunky lines or phrases.
Hire an editor: Once you have your draft where you want it with as few mistakes as possible, consider hiring a professional editor. Read through the different types of editing linked above to understand what kind of editor to look for and when in the process you should hire them.
There you have it. All the things you need to write an outstanding book. Hopefully, this article gives you some ideas for making a big process a little less daunting.
One of the best tools you can invest in is a writing platform like Dabble. I've already mentioned it can help you with plotting and keeping all your notes handy, along with offering up goal setting tools you can adjust to meet all your needs. Dabble also has a built-in grammar checker to help you in the editing process and allows you to enter Focus Mode, where all your distractions melt away, allowing you to concentrate on writing (you still have to put your phone in the other room, though).
If this all sounds awesome to you, then check it out. It's free to try for fourteen days!
‍
TAKE A BREAK FROM WRITING...

Read. Learn. Create.

Social Media Marketing for Authors
Book marketing. Those two innocuous words instill fear and loathing into the hearts of so many writers. You just want to write your books and have them sell themselves. Why do you have to tell people about it? Well, Susan, because you do. I know you want to write, but if your goal is to write, publish, and make money from your books, then you're going to have to find a way to make them visible. Thousands of new titles are uploaded to Amazon every single day. Millions of books are being published every year, and no matter how good your story is, without marketing, there's not much chance very many people will find it. 
keep reading
To Pants Or To Plot: Which One is Best For Your Story?
What kind of writer are you? Are you the sort who writes a meticulous outline that tips into the five digits or the type who sits down in front of a blank sheet of paper and lets the words pour out of you like a runaway train? Did you know there are specific terms for this kind of writing? Writers will come up with words for anything, I swear. Plotters are the first type of writer. They like to have detailed outlines that tell them exactly where their story is going. Pantsers are the other type of writer, which is kind of a weird name, but the term was coined by Stephen King (a famous pantser) to describe writing by the seat of your pants. Cute, eh? There is no right or wrong way to write your book, and I'm going to repeat this so many times. The right way is the way that works for you. 
keep reading
30 Dystopian Plot Ideas for a Terrifying Future
Dystopian fiction is one of the darker subgenres of science fiction and fantasy. It takes us into dark, foreboding worlds, where oppression and bleak landscapes are the norm. Books like 1984 by George Orwell, The Hunger Games by Suzanne Collins, and Brave New World by Aldous Huxley have become classics that shine a light on political corruption, environmental disaster, and societal collapse.Why do we love these stories? Maybe it's because dystopian fiction allows us to explore worst-case scenarios, to grapple with the idea that the world we know and love could be lost forever. It's a way for us to confront our fears and anxieties about the future, to see what could happen if we continue down a certain path.
keep reading