Submitting a Manuscript to a Publisher: Is It Even Allowed?
Abi Wurdeman
April 20, 2023
Is it possible to bypass the gatekeepers by submitting a manuscript to a publisher?
Can an author with a great novel and a lot of moxy send their masterpiece directly to the folks who make it happen?
Would that actually work?
Sure, if you do it right.
And with the rise in small presses and independent publishing, we're seeing more and more authors do exactly that.
Even so, submitting a manuscript to a publisher isn't as simple as attaching a document to an email, clicking send, and crossing your fingers.
When you pursue publishing without an agent, you take on the responsibility of understanding the market and selling your work. Fortunately, you can pull that off with a little insight and a lot of dedication.
You're about to learn:
How to prepare your manuscript for submission
Where to find the right publishers for your book
How to pique their interest
How to be super professional in your interactions
What it takes to negotiate a contract and work with a publisher
If you should bail on traditional publishing and just do it all yourself
But first, let's talk about why you might (or might not) want to skip the "get an agent" step of the publishing process.
Do I Need an Agent to Submit to a Publisher?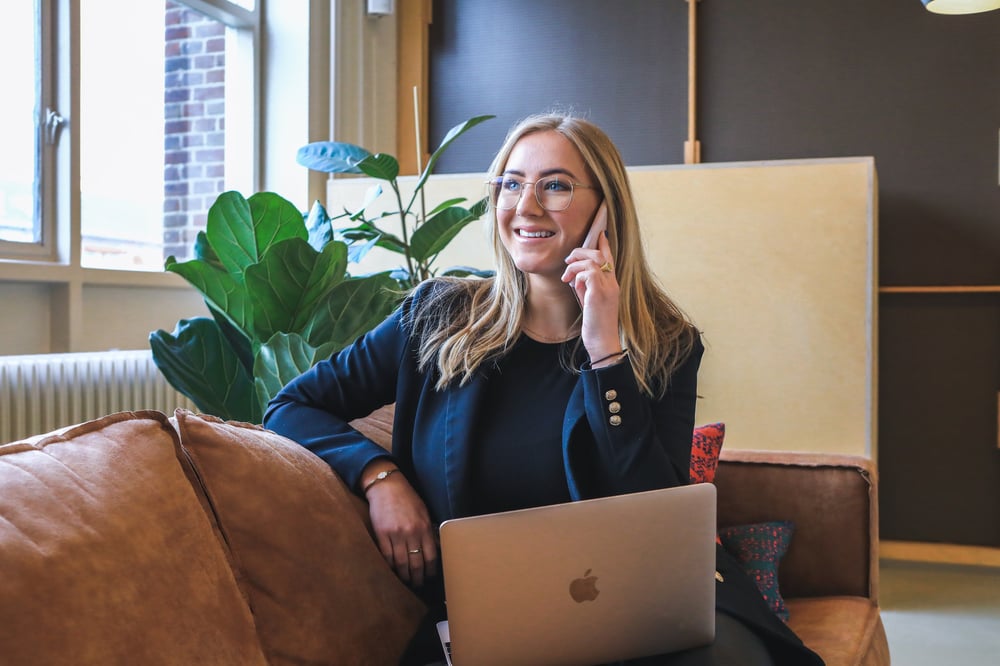 If your dream is to be published by one of the Big Five, then you probably need an agent.
The Big Five are:
Penguin Random House
Simon and Schuster
HarperCollins
Macmillan Publishers
Hachette Book Group
These hotshots are unlikely to accept unagented submissions.
However, there are plenty of smaller publishers who will consider manuscripts that come directly from the author. These include small presses, university presses, independent publishers, digital-only publishers, and even some imprints of the Big Five, like HarperCollins' Avon.
Just be aware that many of these smaller operations come with modest advances and less marketing power. That leads me to the real question:
Am I Better Off With an Agent?
Having an agent works to your advantage in many ways. For example:
Many publishers take agent submissions more seriously.
Your agent will (hopefully) have pre-existing relationships and a positive reputation among publishers.
An agent is likely to know more about the publishing landscape and current trends, which means they're better prepared to target the right publisher in the right way at the right time.
Your rep can negotiate a better contract than you could on your own.
So then why wouldn't you go through an agent?
For one thing, an agent charges a 15% commission on your advance and royalties. Now, you'll probably end up paying a commission to someone unless you plan to negotiate your contract alone. But you could potentially find a way to pay less.
You may also find that your agent pool is too small if your book is considered "niche." This simply means a big publisher doesn't think there's a big enough audience for your book to justify their investment. (Historically, the label of "niche" has often and obnoxiously been slapped on books featuring queer and BIPOC protagonists, as well as protagonists with disabilities.)
Some agents will shy away from books that will be tough to sell for big money, even if it's great literature. As a result, those authors may decide they'd have better luck working directly with a small press that sees the value in their novel.
So let's say you decide on submitting a manuscript to a publisher yourself. What does that process look like?
Preparing Your Manuscript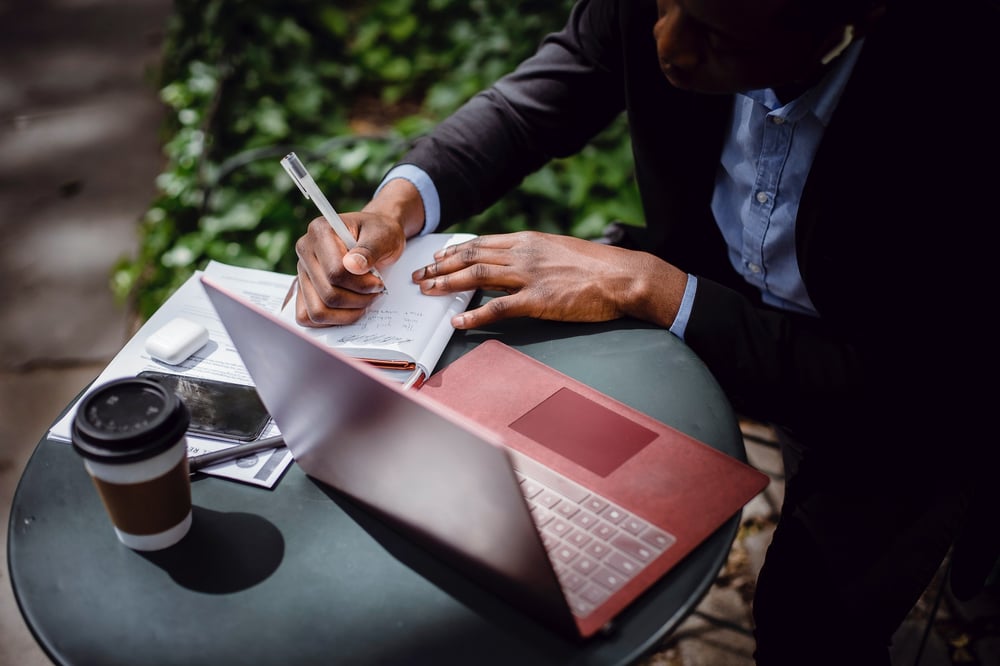 If you plan on submitting a manuscript to a publisher without a literary rep, you won't have the benefit of an agent's feedback. So it's up to you to know your market, know your craft, and make sure your manuscript shines.
It's also on you to select the publishers who are most likely to vibe with your masterpiece.
Here's how to do those things.
Make Sure Your Manuscript is Submission Worthy
You know the drill. You write your first draft, revise the crap out of it, re-read it, revise some more, share it with readers and critique partners, incorporate the notes that make sense to you, lather, rinse, and repeat until you've got a manuscript you feel really, really good about.
That's the process for turning a first draft into a brilliant, finished work, no matter what your goals are. But since your goal is submitting your manuscript to a publisher, you need to learn how to revise with sales in mind. In addition to making sure you tell a great story, consider things like:
Have I incorporated any tropes that are beloved in my genre and attractive to readers?
Is it clear who my audience is?
Are my beta readers telling me my book was hard to put down? That they loved certain characters? That they felt big feelings while reading my story?
Did I choose readers who love and understand the genre?
If you have the resources, you may even consider hiring a developmental editor to review your manuscript. This is usually something you'd only do if you planned to self-publish, but it's a move that could help fill the expertise gap you miss by not having an agent.
Finally, make sure you proofread your manuscript within an inch of its life.
Find Your Prospective Publishers
Now it's time to decide who gets the honor of your submission. Settle in: this is going to require a lot of research.
See, the last thing you want to do is shove your manuscript into the hands of every publisher you can find. Casting a wide net is actually a waste of time because you end up chasing presses that aren't right for you.
Plus, you're more likely to get through to a publisher when you can articulate exactly why you think they'd be interested in your book..
There are many ways to find publishers, including:
Searching online databases like Publishers Archive and firstwriter.com
Keeping up with trade news at The Bookseller, Publishers Weekly, or Publisher's Marketplace
Attending writers conferences and researching the publishers who attend as panelists or exhibitors
Looking up the publishers behind any books that inspired your own or are similar in genre, audience, and vision
Googling "publishers that accept unagented submissions" (Just check the date of any articles to make sure the information is current.)
Anytime you find a publisher that seems like an excellent fit, add them to a spreadsheet. Then:
Research Publishers and Their Requirements
Your spreadsheet is going to be a mighty tool in the process of submitting a manuscript to a publisher. Not only will your spreadsheet help you track your submissions, it will also help you do everything right, from snagging the publisher's attention to fulfilling all their requirements.
Create columns on your spreadsheet for:
Who to contact with your submission (be sure to get an actual name)
How to contact them
What they want you to send them
What they're looking for right now (This could include anything from "We're always looking for heartfelt YA" to "We love fantasy adventure that blends modern life with ancient mythology.")
Books they've recently published that were successful and similar to your own
Any other details that might help you build a connection with them (For example, one of their writers told you they thought your book would be a great fit for them.)
As you can imagine, you'll have to do some digging to find this information. But the more you know about the publisher, their goals, and their requirements, the likelier your odds of success.
Once you have a polished manuscript and all the information you need on your target publishers, you're ready to do this thing.
Submitting a Manuscript to a Publisher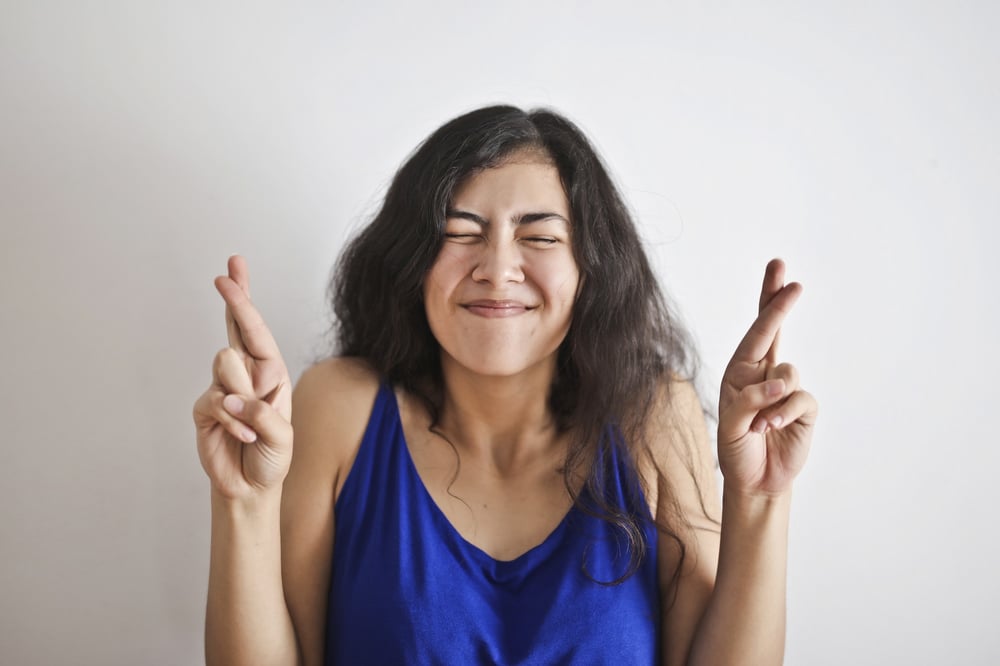 Okay, so submitting a manuscript to a publisher isn't actually the first step. At least not typically.
As you'll learn during your research, each press has its own submission requirements.
Most will want a query letter. Some will want a query letter and a synopsis, or a query letter and the first few chapters. It's extremely rare to see a publisher who wants you to send them your entire manuscript upfront.
If you felt a sudden chill up your spine, then you know what I'm getting at. You're going to have to pitch your novel to the publisher. Like a salesperson.
Don't worry. It's not as hard as it sounds. (Though I'll be honest: it's probably exactly as not-fun as you think it is.)
Write and Send a Query Letter
Writing a query letter for a publisher is similar to writing one for an agent. You can find a full guide on query letters here, but this is the short version:
A query letter is a brief (usually around 300 words) letter that tells the publisher:
What your book is about
Who you are
Why you think your novel is right for their press
Obviously, with that limited word count, you're going to say very little on all three topics. Rather than writing a full-blown synopsis, you'll want to communicate your story's hook, clarify the protagonist and their goal, and lay out the conflict.
When it comes to yourself, you'll want to share any significant accolades, previous publications, or unique experiences that make you the perfect person to tell this story.
And somewhere in there, explain why you think your book is perfect for this particular publisher. If you have a super compelling reason—like someone they trust referred you to them or you met them once and they specifically asked to see your work—lead with that.
Send Additional Materials
Some publishers may state in their submission guidelines that they'd like you to include a synopsis or sample chapters with your query letter.
If they ask to see chapters, they mean the first chapters. Don't send them your climax; they won't know what's going on.
As for a synopsis:
Strictly abide by their length requirements (Do they want half a page? Five pages?)
Probably tell them the ending (Some publishers like to be drawn in with a cliffhanger, but most prefer to know how the story ends.)
Check out this article for more tips on writing a synopsis
Query a handful of publishers at a time, starting with the ones you think are most likely to bite.
When and How to Follow Up
Now that your pitch is out there, how long do you have to wait to follow up? Should you follow up?
First, review the publisher's submission guidelines. Look for statements like "If you don't hear from us after six months, assume we're passing" or "Please allow eight weeks before following up."
If no such guidance exists, give it at least three months. Honestly, though, the best strategy is to leave them alone until another publisher requests to see your manuscript. Then you can follow up with the silent publisher, letting them know that another press has shown interest but you'd still love an opportunity to share your work with them.
Hopefully someone will eventually ask to see your novel. That brings us—at long last—to the subject of actually submitting a manuscript to a publisher.
Formatting and Sending Your Manuscript
First, check their website and review their email requesting your novel to see if they mention any requirements. Do they want a specific file format? Do they prefer to receive your manuscript as an email attachment?
Then, unless the publisher has their own formatting rules, make sure your manuscript adheres to industry standards. This would include things like:
Times New Roman font
Double spaced
1" margins
A "LAST NAME/TITLE/PAGE NUMBER" header on every page
Page breaks between chapters
A title page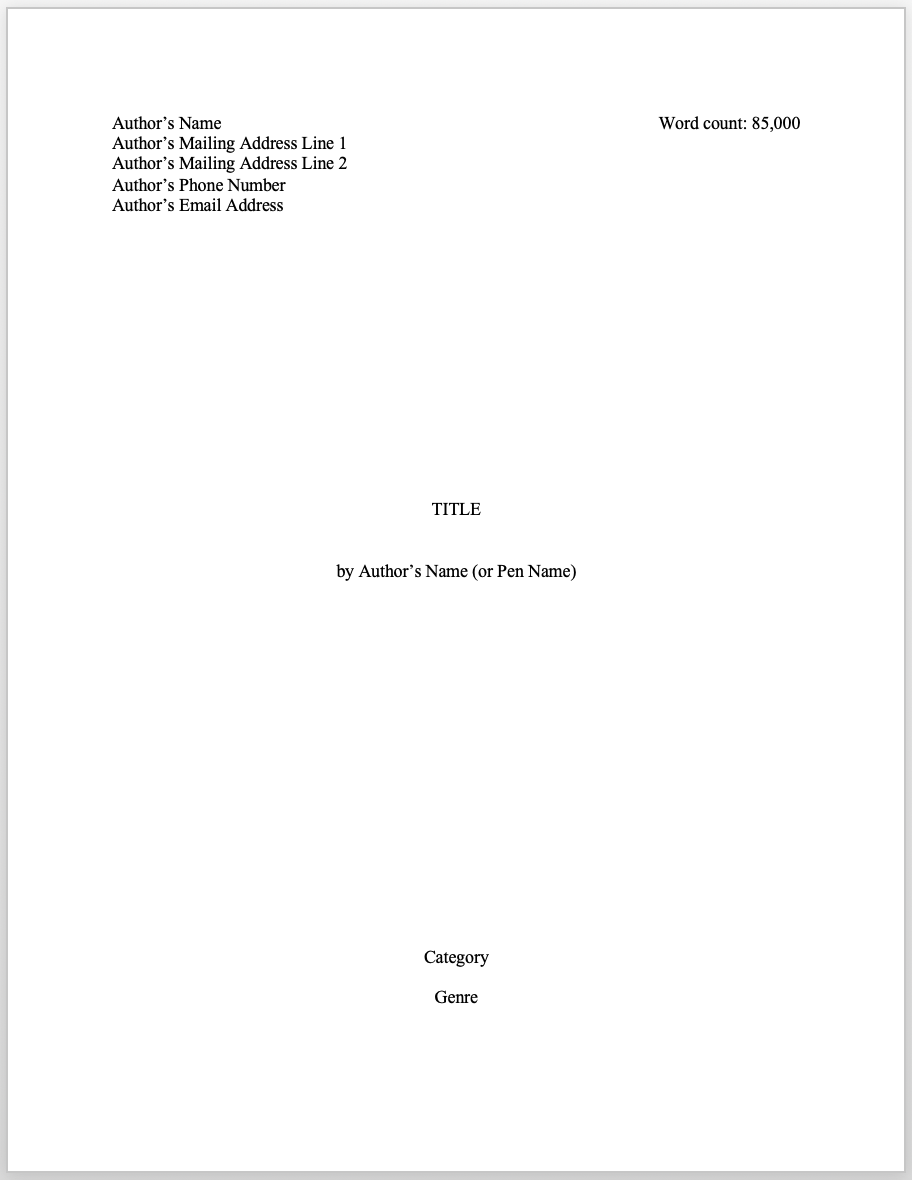 Your title page should include:
Your name and contact information in the top left corner
Word count in the top right corner
Title in the center of the page in all caps
"by Your Name" centered underneath the title
Category and genre centered at the bottom of the page
Unless the publisher requests otherwise, send them a .doc or .docx file. Name your file "Lastname_TITLE_date". This will be way easier for them to keep track of than "My Novel FINAL DRAFT FOR REAL THIS TIME.docx".
(Fun fact for Dabble users: when you export your novel from Dabble, it automatically exports according to industry standards.)
Finally, don't ask the publisher to sign anything promising not to steal or share your work. Your novel was automatically copyrighted the moment you began writing it and paranoia leaves a bad taste.
After Submitting Your Manuscript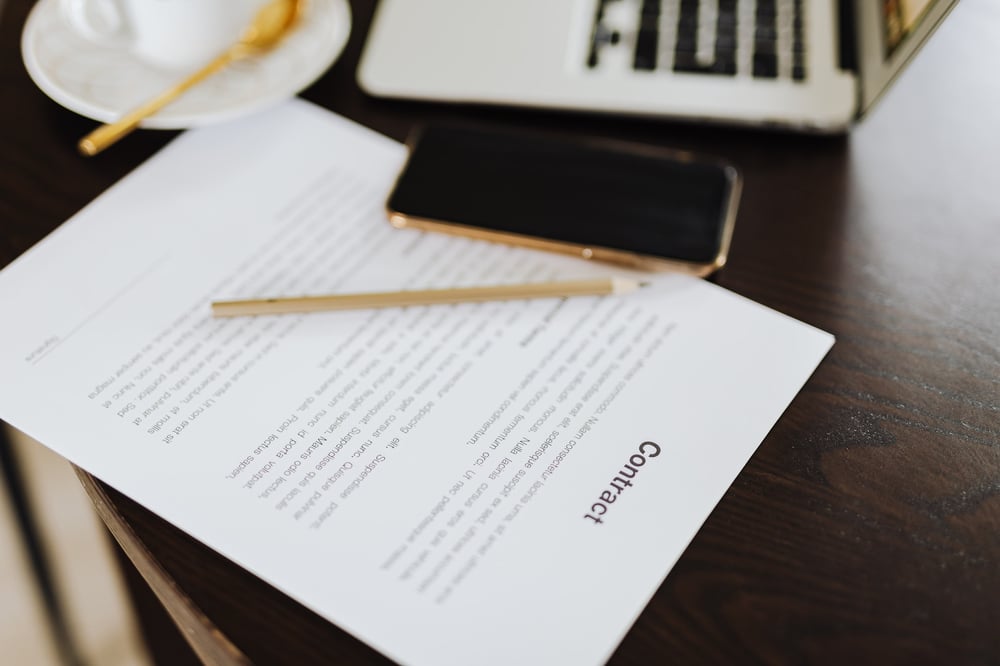 This time, the publisher expects you to follow up if you don't hear back from them. Give them about three months unless they invite you to check in sooner.
Keep your follow up brief and polite. Remind them of the title of your work, the date you sent it, and the fact that they requested it. Then ask if they can please update you on the status of your submission.
Remember that your manuscript, while it might be the best on their desk, is far from the only one they're reviewing.
Once they get around to reading your novel and sending you a response…
Handle Their Response in a Professional Manner
How you respond depends on what they say.
If They Tell You the Manuscript Isn't for Them:
Don't argue or try to explain what they just don't get about your novel. Thank them for their time and consideration.
Then reach out to your writer friends to commiserate, let yourself wallow for the evening, and start sending queries to the next batch of publishers in the morning.
If They Love Your Manuscript and Want to Work With You:
Reach out to your writer friends to celebrate!
Then find someone who can help you negotiate the contract. You can find an agent to step in and negotiate on your behalf for either a one-time fee or a commission. A lawyer works, too.
Now, you can handle negotiations alone if you want to avoid commissions. Just be aware there are significant risks at play if you're not experienced navigating these contracts.
You might get paid less than you otherwise could have. You might find yourself seriously restricted on future projects due to a vague noncompete clause. Or you could end up contractually tied to this publisher for your next several projects.
Unless you're a pro, getting help will save you money and opportunities in the long run.
If They Tell You They Can't Wait to Publish Your Book as Soon as You Send Them $1,000:
Whoops! That's a scam. Walk away.
Work With Your Publisher to Make Revisions
You finalized your contract. Now what?
Now your publisher is going to want to see some revisions. They'll give you some notes, and you'll turn around a new draft as quickly as possible to keep the publishing process chugging along.
And what if you don't like their requested revisions?
Ultimately, it's up to you how you want to handle it. If they suggest changes that go against your values or completely transform the story you meant to tell, you can push back gently. If they hold their ground, you might have to decide whether this is the right publisher for you after all.
A small creative difference may not be worth the fight or the friction. Give serious consideration to their notes, take as many as you can, and raise any concerns politely. Hopefully, you'll find a compromise.
But also be aware that once you have a publisher, certain creative decisions will be out of your hands, right down to the title and cover art. That's why traditional publishing may not be the route to take if you're all about control.
Speaking of which:
How Do I Know When It's Time to Think About Self-Publishing?
If submitting a manuscript to a publisher doesn't get you a book deal, does that mean it's time to bail on your dream of publishing traditionally?
Nope! Most authors don't find a publisher for their first novel—at least not the first version of their first novel. You may have to submit many manuscripts to many publishers. You may have to keep querying agents.
But with each rejection you face, you'll get better and closer to becoming a published author.
Not to mention, self-publishing takes a lot of work. It's not the compromise you make when you can't get a publisher. It's a different rewarding career path—one in which authorship is equal parts business and art.
If that doesn't appeal to you, don't take that path. Keep reaching for the career you want. And know that Dabble is always here to support you on your journey.
Check out the extensive DabbleU library for more articles on the craft and business of writing.
Join our community in the Story Craft Café to meet people who understand the challenges of this absurd journey.
And subscribe to our newsletter for weekly tips to help you thrive in this industry.
It's an awfully bold dream we all share. But at least we're in it together.
TAKE A BREAK FROM WRITING...

Read. Learn. Create.

Social Media Marketing for Authors
Book marketing. Those two innocuous words instill fear and loathing into the hearts of so many writers. You just want to write your books and have them sell themselves. Why do you have to tell people about it? Well, Susan, because you do. I know you want to write, but if your goal is to write, publish, and make money from your books, then you're going to have to find a way to make them visible. Thousands of new titles are uploaded to Amazon every single day. Millions of books are being published every year, and no matter how good your story is, without marketing, there's not much chance very many people will find it. 
keep reading
To Pants Or To Plot: Which One is Best For Your Story?
What kind of writer are you? Are you the sort who writes a meticulous outline that tips into the five digits or the type who sits down in front of a blank sheet of paper and lets the words pour out of you like a runaway train? Did you know there are specific terms for this kind of writing? Writers will come up with words for anything, I swear. Plotters are the first type of writer. They like to have detailed outlines that tell them exactly where their story is going. Pantsers are the other type of writer, which is kind of a weird name, but the term was coined by Stephen King (a famous pantser) to describe writing by the seat of your pants. Cute, eh? There is no right or wrong way to write your book, and I'm going to repeat this so many times. The right way is the way that works for you. 
keep reading
30 Dystopian Plot Ideas for a Terrifying Future
Dystopian fiction is one of the darker subgenres of science fiction and fantasy. It takes us into dark, foreboding worlds, where oppression and bleak landscapes are the norm. Books like 1984 by George Orwell, The Hunger Games by Suzanne Collins, and Brave New World by Aldous Huxley have become classics that shine a light on political corruption, environmental disaster, and societal collapse.Why do we love these stories? Maybe it's because dystopian fiction allows us to explore worst-case scenarios, to grapple with the idea that the world we know and love could be lost forever. It's a way for us to confront our fears and anxieties about the future, to see what could happen if we continue down a certain path.
keep reading