Top 10 Books to Level Up Your Fiction Writing (2022)
Doug Landsborough
April 20, 2023
Successful writers read. A lot. Mostly they read their genre to look for tropes, story beats, popular character types, action scenes, and so on, but many of us also have a space on our bookshelves dedicated to books on writing fiction itself.
It makes sense, right? We love books, so we buy books about writing when we want to learn. Whether they're physical books, e-books, or audiobooks, us writers love to fill our minds with all the storytelling expertise we can.
They also make great excuses for us not to write. That was a joke. I'm not going to rant about it here, but don't let reading about writing take up your precious writing time.
When you have your reading time, though, you want to make sure you're spending that precious time on the best books out there. That's why I've put together this list of the top ten books on writing fiction, plus some honorable mentions from the Dabble team.
Keep in mind that a list of "the best" books on writing fiction is very subjective. I've also tried to take a wide range of views and ideas into account for this list, so you aren't just getting bombarded with ten books about the very basics of writing—or ten books that don't cover the basics at all.
Also note that these books are not in any particular order. Just because one appears first doesn't mean it is better than others.
With that obligatory disclaimer out of the way, let's jump into the top ten books on writing fiction.
1. How Not to Write a Novel by Howard Mittelmark and Sandra Newman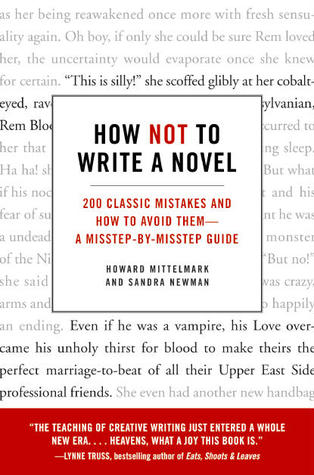 I'm throwing you a curveball and starting this list off with something that is the opposite of what you're looking for: how not to write a novel. How bold of me, right?
Jokes aside, this book is light, humorous, and is filled with examples of things that ruin stories. There are a million great books about writing fiction out there, but you really should know what ruins your book (in addition to what makes it great).
You don't want a misstep ruining the novel you've poured your blood, sweat, and tears into, right?
Click here to check out 200 Classic Mistakes and How to Avoid Them: 200 Classic Mistakes and How to Avoid Them—A Misstep-by-Misstep Guide.
2. On Writing by Stephen King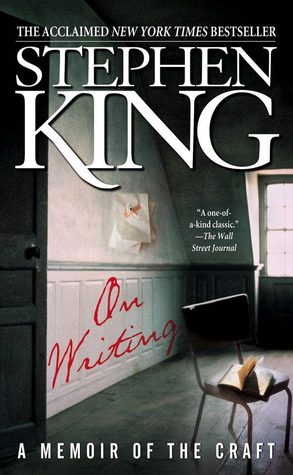 It's tough to write a list of the best books on writing fiction without adding On Writing. Though it's more of a memoir, it's actually the autobiographical parts of King's book that provide the most information.
Some will argue that On Writing contains contradictions when it comes to actual advice about writing. They would be right, it does. But that's because all rules on writing are contradictory: adverbs are bad, but you'll use them; fluff descriptions don't help, but you'll include them; grammar rules exist, but you'll bend them.
There are more practical books on improving your craft out there (and on this list), but On Writing is still a book most writers should read.
Click here to check out On Writing: A Memoir of the Craft.
3. Take Off Your Pants! by Libbie Hawker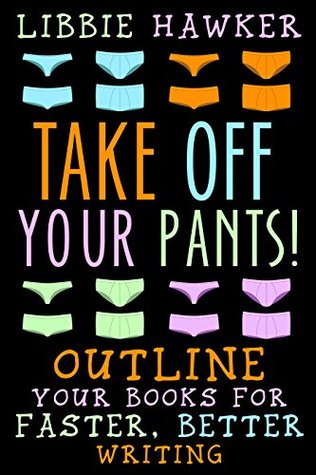 I'll be blunt: I'm very much a plotter. And that's not just because plotting is the superior form of writing (or whatever works best for you, I guess), but because I love order and structure. And chaos is scary.
Take Off Your Pants! is fantastic for people not like me. It helps you draw on the benefits of plotting without making you a hardcore plotter. For all you pantsers out there, this is perfect for you to establish a strong foundation without anyone accusing you of outlining before you write.
Even for extreme plotters like myself, this book can help you plot more efficiently and quickly, making more time for what we're really here for: writing.
Click here to check out Take Off Your Pants!: Outline Your Books for Faster, Better Writing.
4. Save the Cat! Writes a Novel by Jessica Brody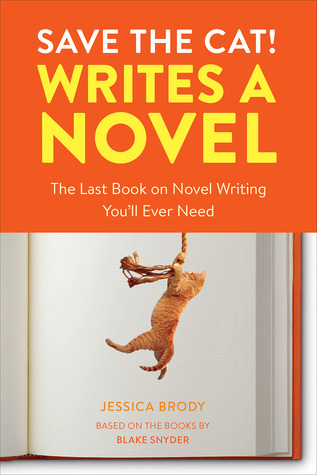 One of the fundamental parts of writing a novel that most people aren't taught in school are story beats. These are necessary, natural moments in your story that help your book flow the way we are all used to.
Save the Cat! Writes a Novel covers the beats that modern storytelling needs by applying the proven "Save the Cat" framework to fiction. While that might sound dry, Brody uses her wit and quirkiness to make the book as enjoyable as it is informative.
And don't worry, these story beats don't make your book cliché or boring anymore than understanding proper spelling or any other fundamentals of writing.
Click here to check out Save the Cat! Writes a Novel: The Last Book On Novel Writing You'll Ever Need or here to learn how to plot your novel with the Save the Cat framework.
5. Steering the Craft by Ursula K. Le Guin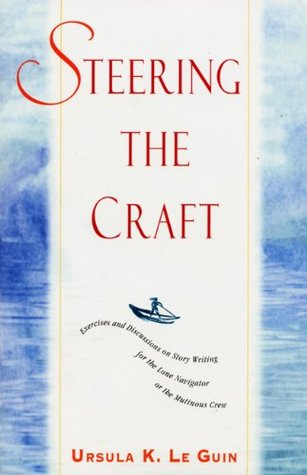 Very few books about writing help you with your word choice, flow, and the why behind the words that you write.
Steering the Craft does exactly that. It's the sort of book that takes you from a good amateur writer to a great author. Le Guin doesn't beat you over the head with self-aggrandizing fluff or boring, textbook-like passages. Instead, she provides meaningful and impactful advice, complete with exercises.
And it's only ten chapters long. You'll struggle to find a book that will change your writing in such a short format.
Click here to check out Steering The Craft: A Twenty-First-Century Guide to Sailing the Sea of Story.
6. The Story Grid by Shawn Coyne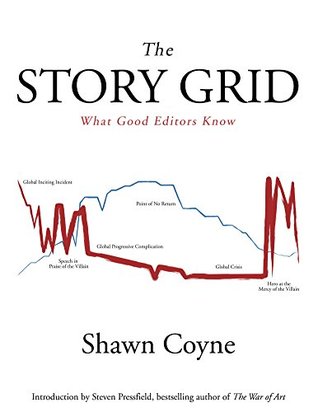 When I'm not writing, writing about writing, or writing about writers who have written about writing, I'm editing. All my editor friends told me that The Story Grid is a must-have for developmental editors.
After reading it, I realized this is a must-read for all writers, too.
The Story Grid is more about finding what doesn't work with your fiction than dumping information on you. More than anything, the titular Story Grid helps you identify ways to improve your writing; by this point, you're already a good writer. So it's time to diagnose the problems in the story.
New and veteran authors will all benefit from this book. I would, however, suggest you get the paperback version rather than the e-book. The former has large diagrams, lets you take notes on the paper, and is an impressive size with A4 paper, while the latter doesn't handle the images of the Grid very well.
Click here to check out The Story Grid: What Good Editors Know.
7. Self-Editing for Fiction Writers by Rennie Browne and Dave King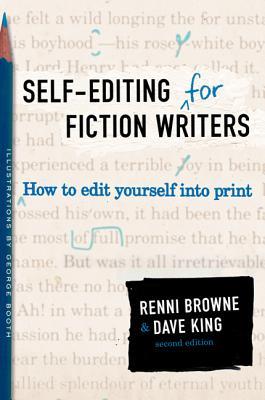 The title of this book is a little misleading, and the book itself is getting up there in age (at least in terms of modern story craft advice), but don't let that dissuade you from reading it.
Many authors attribute Self-Editing for Fiction Writers to be one of the books they read, re-read, and continue to reference throughout their career. It is filled with practical advice and uses examples drawn from the careers of two of the best editors in publishing.
If nothing else, this book does an incredible job at teaching you about dialogue, a part of writing that editors and agents tend to jump to when determining your skill as an author. This is a practical book to boost your writing skills. Simple as that.
Click here to check out Self-Editing for Fiction Writers: How to Edit Yourself Into Print.
8. Before and After the Book Deal by Courtney Maum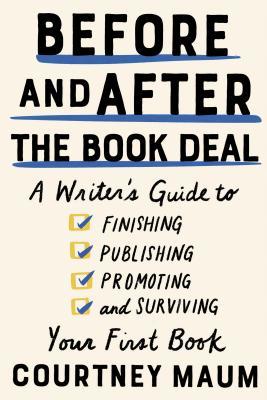 As the description for this book states, "There are countless books on the market about how to write better but very few books on how to break into the marketplace with your first book."
And they're right! At some point, you must decide whether you are going to traditionally publish or self-publish your book. Whether this decision is based on potential income or your own personal author dream, you'll have to choose one.
If you choose to publish traditionally, this book is an invaluable resource that runs the full gamut. And, even though it is written for new writers, it can be beneficial for authors of basically any stage.
Click here to check out Before and After the Book Deal: A Writer's Guide to Finishing, Publishing, Promoting, and Surviving Your First Book.
9. Successful Self-Publishing by Joanna Penn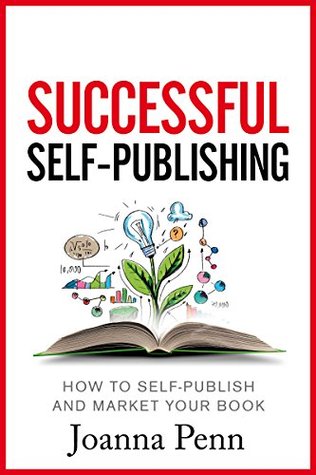 To balance the list out for those who pursue indie publishing, I had to include this practical, informative book.
For those who don't know of her, Joanna Penn is one of the most successful self-published authors out there and is a huge advocate for independent publishing. You'll see that clearly in her non-fiction work.
Part of a larger series about indie publishing, Successful Self-Publishing covers basically everything you need to know about the self-publishing journey. It doesn't bog you down with details (and at only 120 pages, it's very digestible), but gives you a taste of what you need to know if you want to be a successful indie author.
Click here to check out Successful Self-Publishing: How to self-publish and market your book in ebook and print.
10. 5,000 Words per Hour by Chris Fox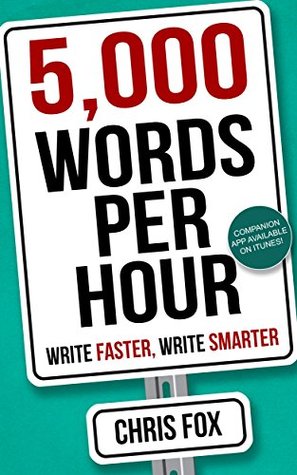 It's no secret that successful authors today do not have the same luxury of time as authors in the past. Modern audiences devour content at a pace that would be considered unhealthy if it were food.
5,000 Words per Hour is a short, practical guide on writing faster and more efficiently. No fluff, no padding, just practical info to incorporate word sprints and the right mindset into your writing routine. Oh, and building that routine, too.
There is no information in this book about the craft of writing, editing, publishing, etc. It is purely about establishing a solid routine and getting your books written. And it is a must-read.
Click here to check out 5,000 Words Per Hour: Write Faster, Write Smarter.
Bonus! How to Tell a Story by The Moth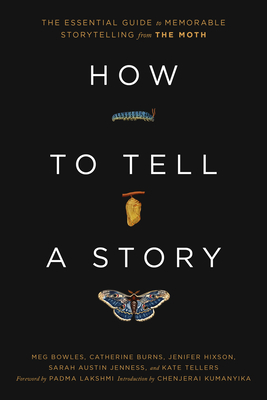 Forgive me for this betrayal most foul, but this book isn't actually about writing fiction. However, as the title suggests, it is a book about telling stories.
For those that don't know, The Moth is a nonprofit organization that focuses on storytelling and preserving the craft. It hosts live, standing room-only events where people from all walks of life—including movie stars, singers, philanthropists, and authors—share their stories.
I've included it on this list because it harnesses the idea that we all have stories to tell and teaches you how to find and polish those stories. As authors, we have a million and one book ideas swirling around in our head. Let this book help you pull those ideas out and sculpt them into the book you want to write.
Click here to check out How to Tell a Story: The Essential Guide to Memorable Storytelling from The Moth.
Honorable Mentions from the Dabble Crew
It's impossible to narrow down a list of the top ten books about writing fiction. There will be plenty of people who disagree with my choices for the list you just read. And while all ten of those books will help you in your writing journey, I wanted to throw in some honorable mentions from my fellow Dabble crew members.
Let's Write a Book (Doug's Pick) - It would have been very tacky to put a book I wrote myself on this list, but such a book does exist. We've put together a short e-book to take you from an idea to a finished first draft, and you can get it for free by clicking here.
7 Figure Fiction (Nisha's Pick) - Writing to market is an idea that some authors hate. It's an idea that many authors love, though, because it lets them do what they want and make a good income doing so. With 7 Figure Fiction, you will learn the secrets behind writing to market and earning a living as an author. Click here to check it out.
Bird by Bird (Hank's Pick) - By combining wit and a genuine honesty into her teaching, Anne Lamott draws on personal experiences and a proven career to teach us about the writing process. As one reviewer says, it's as close to a philosophy of writing as we'll ever get. Click here to check it out.
How to Write a Novel Using the Snowflake Method (Alicia's Pick) - Told from the perspective of a fictional novelist writing her book, this takes you through the tried-and-true Snowflake Method of plotting a novel. I won't mince words here: the Snowflake Method is a very detailed approach to outlining a novel, and it helps you create an incredible story as a result. Click here to check it out.
‍
TAKE A BREAK FROM WRITING...

Read. Learn. Create.

Social Media Marketing for Authors
Book marketing. Those two innocuous words instill fear and loathing into the hearts of so many writers. You just want to write your books and have them sell themselves. Why do you have to tell people about it? Well, Susan, because you do. I know you want to write, but if your goal is to write, publish, and make money from your books, then you're going to have to find a way to make them visible. Thousands of new titles are uploaded to Amazon every single day. Millions of books are being published every year, and no matter how good your story is, without marketing, there's not much chance very many people will find it. 
keep reading
To Pants Or To Plot: Which One is Best For Your Story?
What kind of writer are you? Are you the sort who writes a meticulous outline that tips into the five digits or the type who sits down in front of a blank sheet of paper and lets the words pour out of you like a runaway train? Did you know there are specific terms for this kind of writing? Writers will come up with words for anything, I swear. Plotters are the first type of writer. They like to have detailed outlines that tell them exactly where their story is going. Pantsers are the other type of writer, which is kind of a weird name, but the term was coined by Stephen King (a famous pantser) to describe writing by the seat of your pants. Cute, eh? There is no right or wrong way to write your book, and I'm going to repeat this so many times. The right way is the way that works for you. 
keep reading
30 Dystopian Plot Ideas for a Terrifying Future
Dystopian fiction is one of the darker subgenres of science fiction and fantasy. It takes us into dark, foreboding worlds, where oppression and bleak landscapes are the norm. Books like 1984 by George Orwell, The Hunger Games by Suzanne Collins, and Brave New World by Aldous Huxley have become classics that shine a light on political corruption, environmental disaster, and societal collapse.Why do we love these stories? Maybe it's because dystopian fiction allows us to explore worst-case scenarios, to grapple with the idea that the world we know and love could be lost forever. It's a way for us to confront our fears and anxieties about the future, to see what could happen if we continue down a certain path.
keep reading