Alternatives to Scapple: Best Mind Mapping Tools for Writers
Abi Wurdeman
September 22, 2023
It's no secret—at least not to writers like us—that the book planning process is a messy one. Inspiration spills out of our brains like an overturned bucket of mixed puzzle pieces, and we're tasked with the tricky business of figuring out which pieces create a full picture.
This is why many creative thinkers love mind maps. Mind mapping is a brainstorming strategy that allows you to visually organize your brain-chaos as you go. And in this magical age of rapidly advancing technology, we have digital tools to make this process even easier.
One of the most popular tools is Scapple. This mind mapping software is made specifically for writers. But does that automatically mean it's the right option for you?
In this article, we're examining the best Scapple alternatives. You'll learn the pros and cons of Scapple's top competitors, read reviews from real users, and get help thinking through your own priorities.
First, the most important question:
Why Should You Look for Alternatives to Scapple?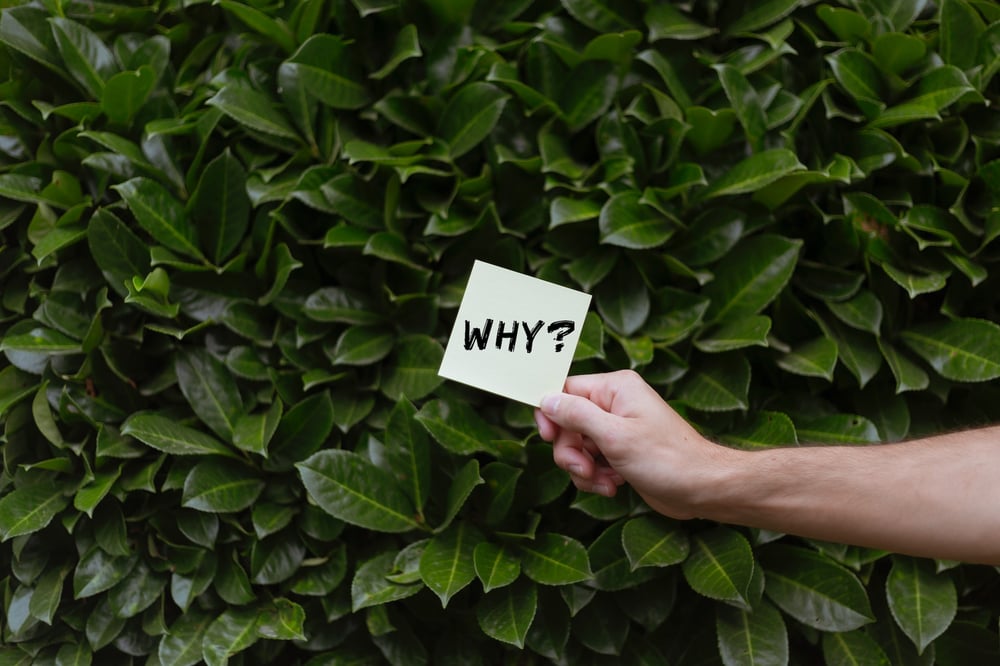 Plenty of Scapple users love this software. But no brainstorming tool is perfect, and a little research can help you explore options that might meet your specific needs better. Here are some reasons you might be in search of Scapple alternatives:
You don't use Scrivener -You don't have to use Scrivener to benefit from Scapple's features, but the integration between those tools is Scapple's biggest advantage.
You're looking for free mind mapping software - Scapple offers a free 30-day trial. As of this writing, it costs $20.99 ($16.79 for students and academics) to stick with it.
Real-time collaboration is important to you - Scapple doesn't allow multiple users to collaborate on a shared mind map.
You want a more comprehensive tool - If you're looking for software that covers every part of the writing process, Scapple isn't it. This is a mind mapping only situation.
You need a mind mapping tool that's usable in multiple situations - Scapple is only available for download on MacOS and Windows. There is no web-based option.
Criteria for Evaluating Alternatives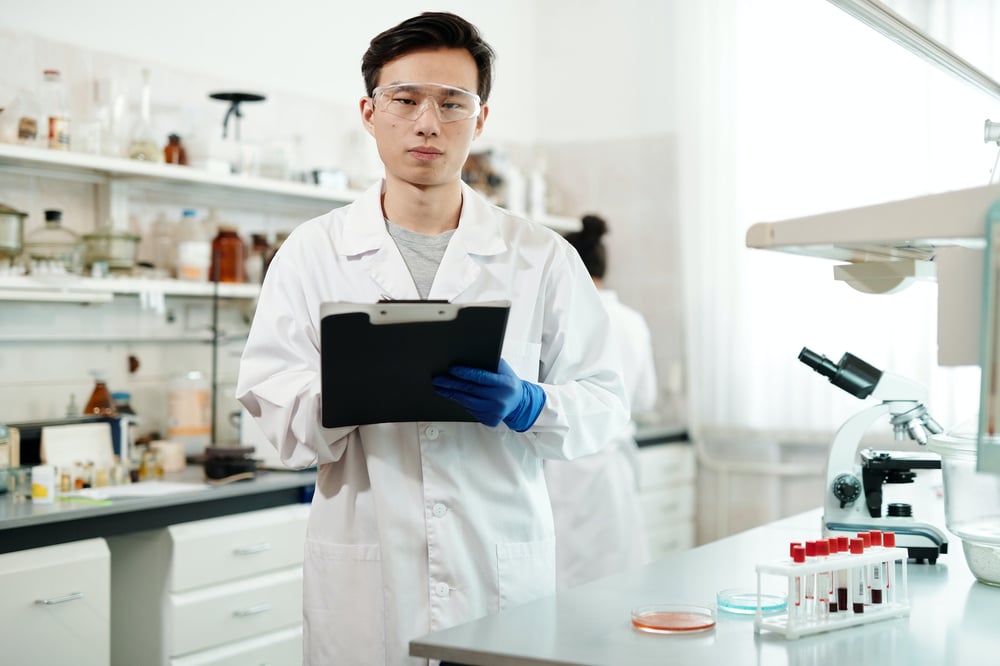 To identify the top Scapple alternatives, we investigated what users had to say about the software's benefits and shortcomings. We also conducted our own review of Scapple.
In the end, we determined that in order to identify alternatives that would address Scapple's shortcomings without losing its key advantages, we'd need to look at the following details:
Top Alternatives to Scapple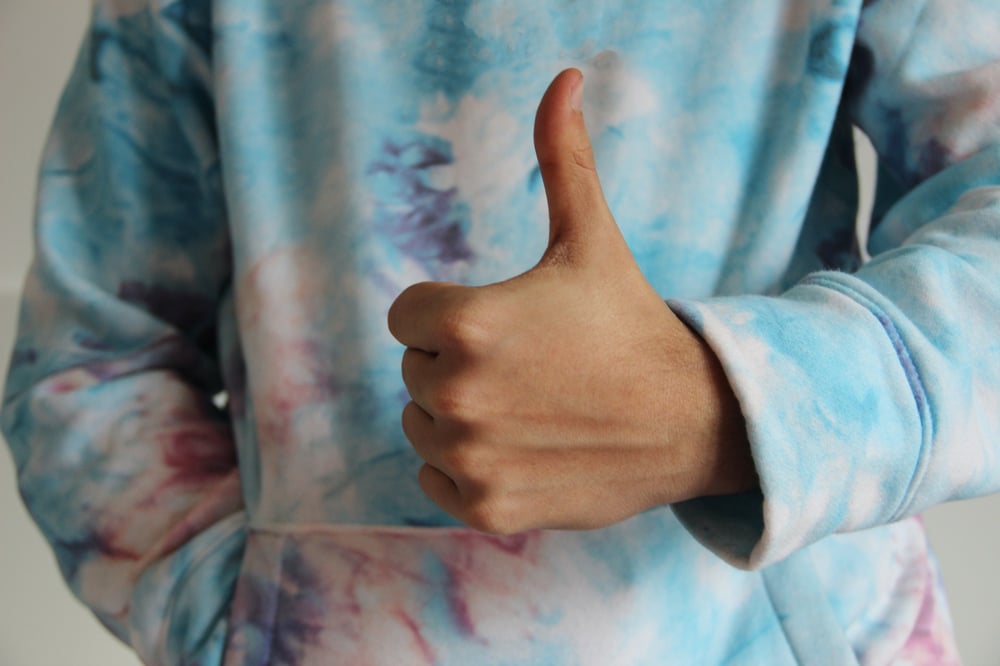 Our search led us to ten solid Scapple alternatives:
How exactly do they compare? Let's take a look at the best of the best.
In-Depth Reviews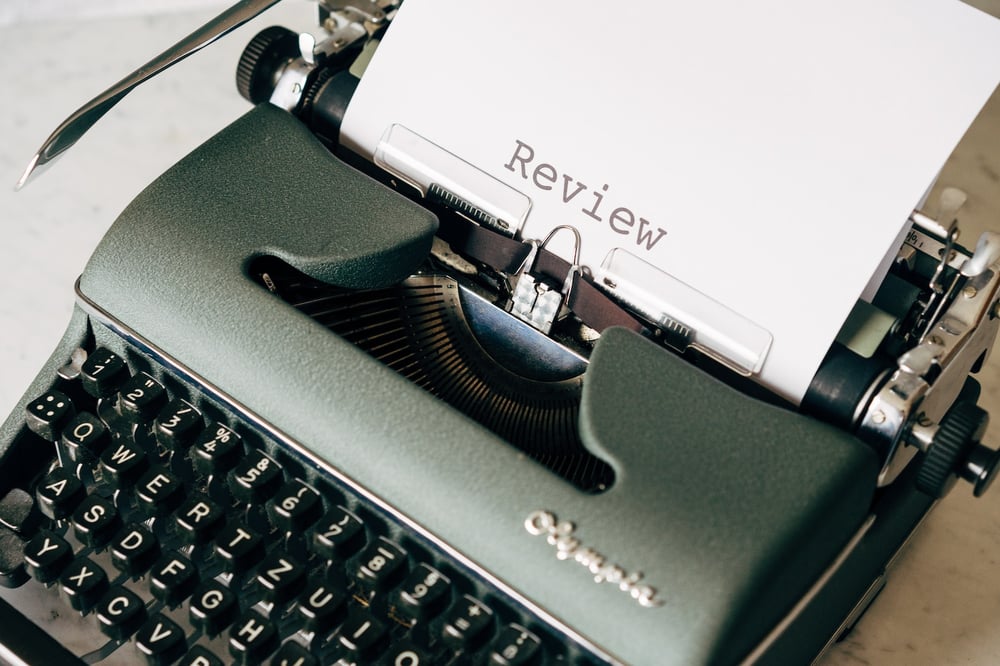 Of those ten Scapple alternatives, we did a deep dive into the four we felt were most impressive and offered different advantages. After all, our goal isn't to name the "best" mind map creation tool. We want to help you find the one that's best for your process.
Here's what we learned.
Dabble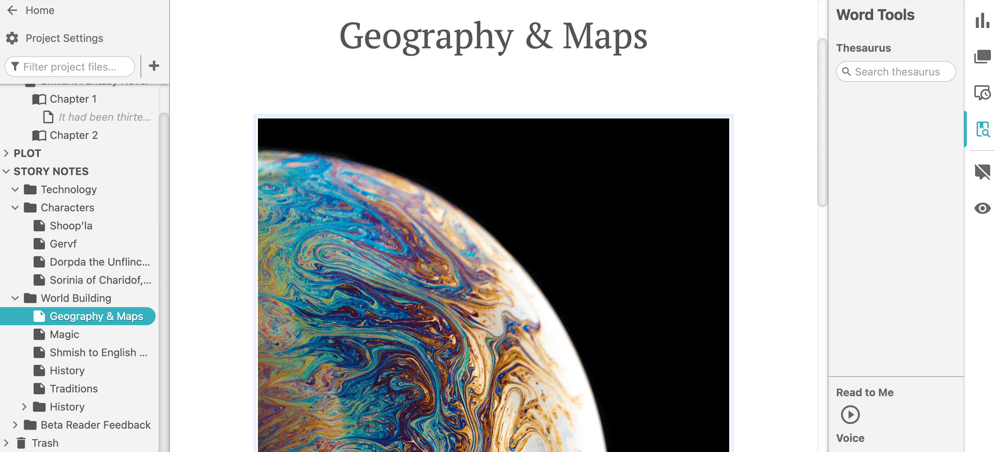 Is it a little convenient that our own writing tool tops the list? Sure. But we know better than anyone how much research went into making sure Dabble fulfills the specific needs of writers.
What sets Dabble apart from all the other programs on this list is that it covers the entire writing process. Brainstorm, plot, draft, and revise all in one place.
The brainstorming features include the customizable Plot Grid, which allows you to track character arcs, storylines, and more as you build your plot. Use Story Notes to store research, create character sketches, organize worldbuilding bibles, upload images and maps, and much more.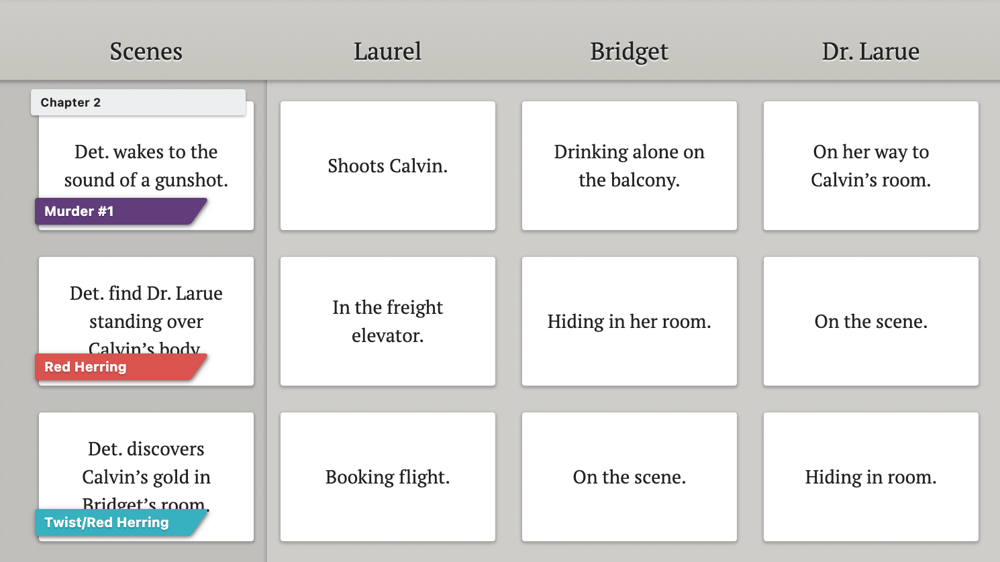 Our Criteria
Miro

Unlike Dabble and Scapple, Miro wasn't designed with writers in mind. Its creators did, however, develop it for easy collaboration and sprawling brain dumps.
It's basically an online whiteboard where multiple users or individuals can brainstorm visually with mind maps, flow charts, and more. Your whiteboard is seemingly infinite as you zoom in and out as well as navigate up, down, and side to side.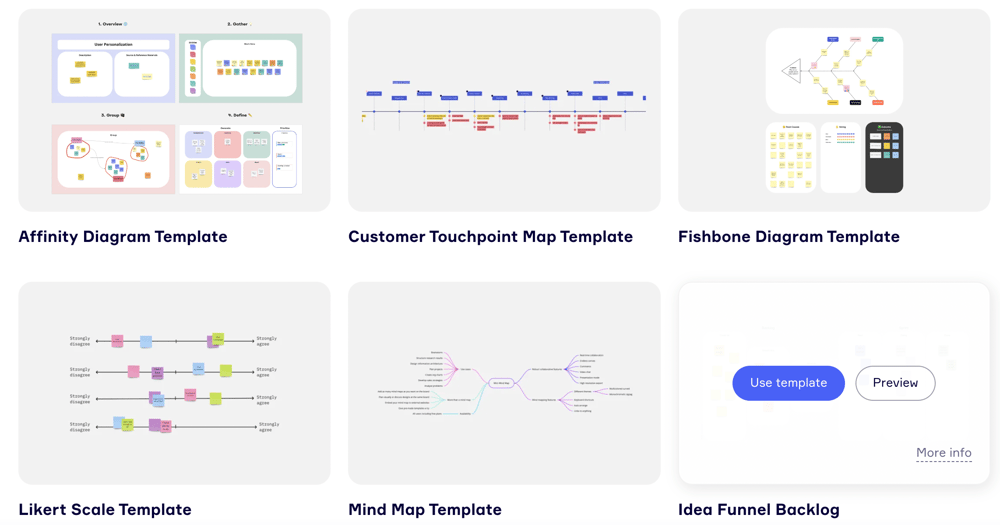 Our Criteria
Coggle

If you love the idea of Miro but want something simpler, Coggle is a decent option.
Coggle allows you to create customized mind maps but offers fewer features so you don't get bogged down in design. Invite collaborators with a link—they don't need to create a log-in or set up their own Coggle account.

Our Criteria
Milanote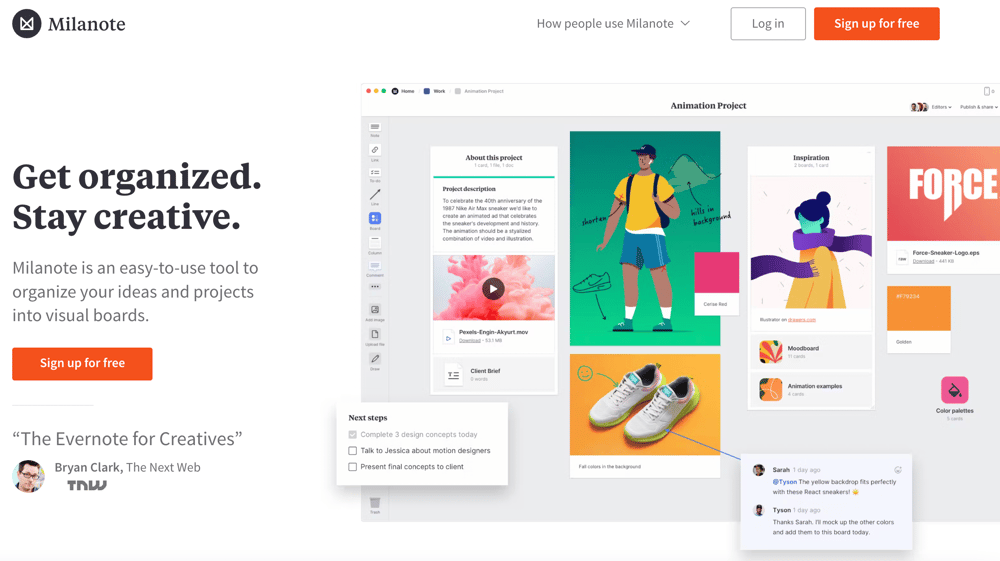 Want mind mapping software that invites you to brainstorm every aspect of your novel using a ton of images and video? This is it. Milanote is extremely versatile and even allows you to nest boards so you can have mind maps within mind maps.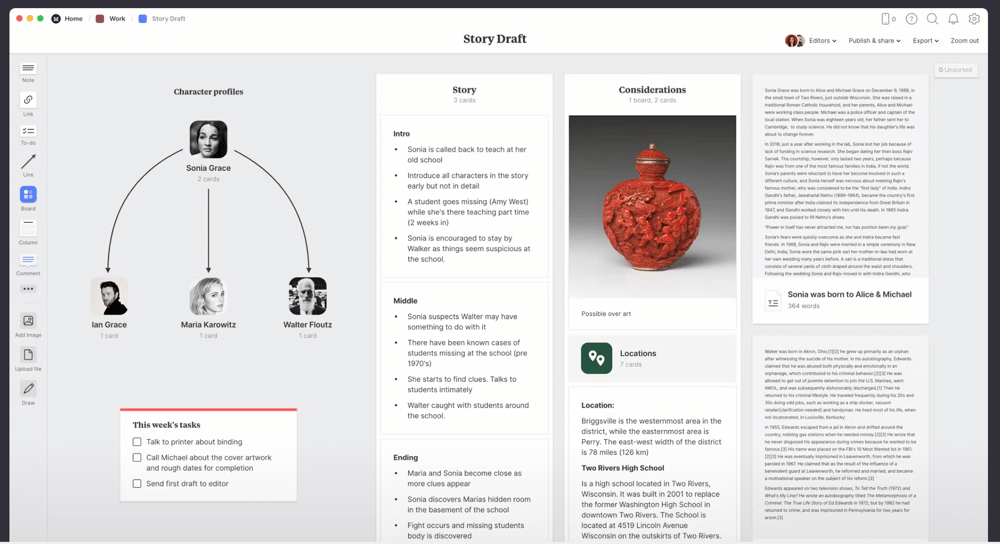 Our Criteria
User Reviews of the Top Scapple Alternatives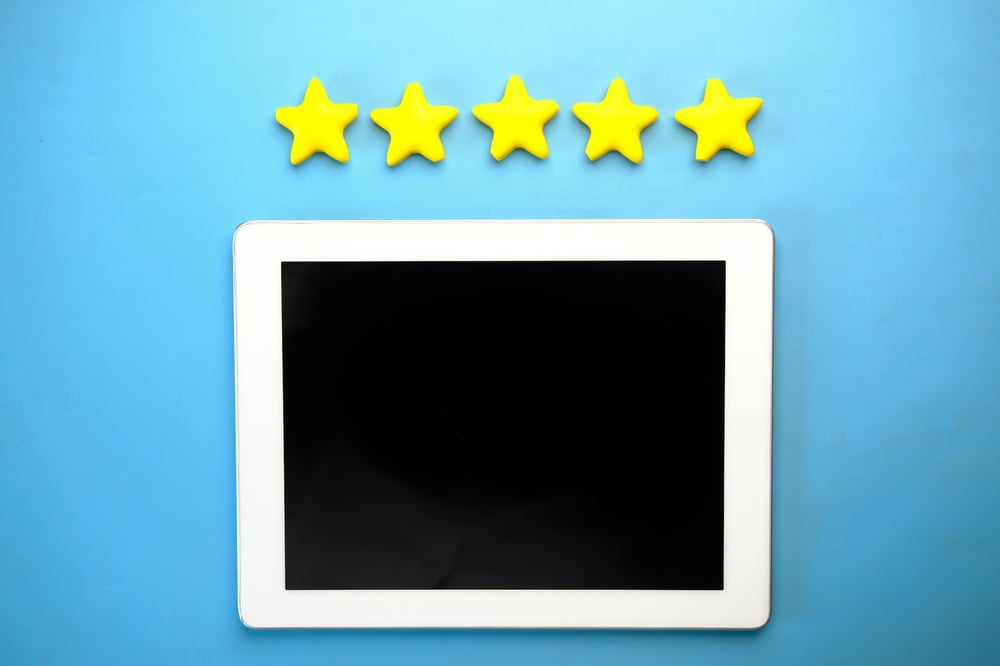 Now let's hear what users have to say about these Scapple alternatives.
Dabble
Pro:
"I love having my plot grid, notes, and plans all in one place, and Dabble does it all without being overwhelming." –Product Hunt review
Con:
"I encountered difficulty in importing any of the files, but I was able to successfully copy and paste the extensive script." –G2 review
Miro
Pro:
"...[Miro] has it all. There are default templates which are great for newbies or a vast array of tools for the Miro expert." –G2 review
Con:
"The controls are frustrating… we spend more time trying to figure out how to use it than we did actually collaborating." –GetApp review
Coggle
Pro:
"I've tried a lot of mind mapping softwares and this one is so far the most user-friendly and good-looking." –G2 review
Con:
"This is a really good app, but the phone version is very unpolished." –Google Play review
Milanote
Pro:
"Ease of use, tons of features that make it flexible specially for creative environments." –GetApp review
Con:
"Can't live without it but needs an offline mode and iPad app." –GetApp review
Choosing the Right Alternative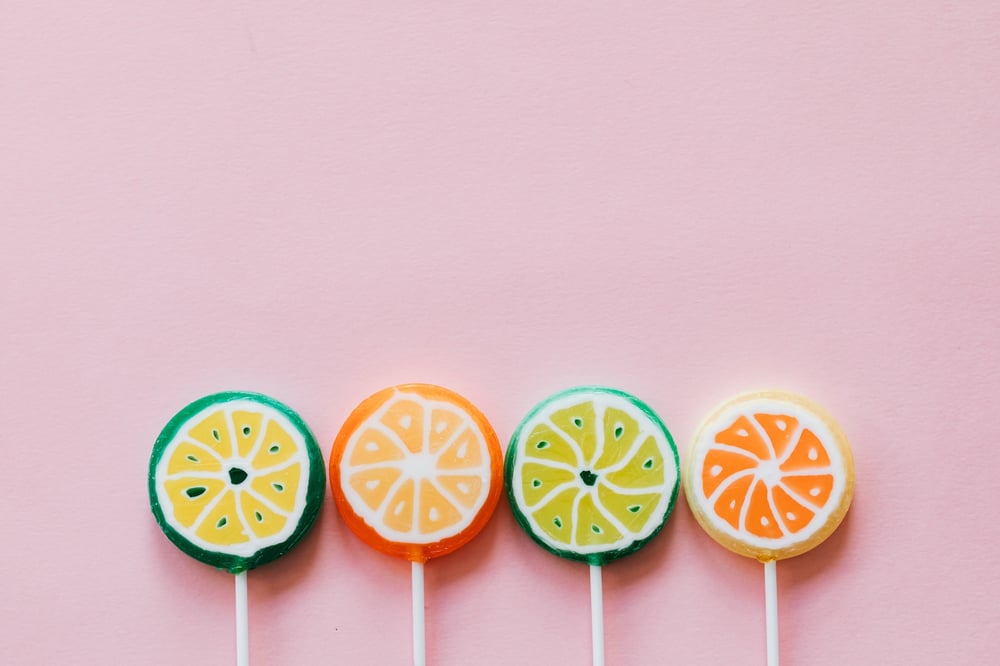 So which of these Scapple alternatives is the best one for capturing and organizing your brilliant ideas? It all depends on your goals.
If you're looking for a structured approach that keeps all your ideas and notes in the same place you write, Dabble might be for you.
If you're an authorpreneur who needs mind mapping software for novel brainstorming and collaborating with a team on book launch strategy, consider Miro.
Looking for something highly visual that allows you to create more Pinterest-style mood boards, storyboards, and mind maps? Try Milanote.
Just want a simple way to visualize your ideas? Coggle it is.
Better yet, try all four! Between the free trials and free plans, you can test them all with zero investment.
You know what we have to say next, right?
Click this link to start your free trial of Dabble! You get 14 days free, don't have to enter a credit card, and enjoy instant access to every feature so you can decide if Dabble is your Scapple alternative.
TAKE A BREAK FROM WRITING...

Read. Learn. Create.

Social Media Marketing for Authors
Book marketing. Those two innocuous words instill fear and loathing into the hearts of so many writers. You just want to write your books and have them sell themselves. Why do you have to tell people about it? Well, Susan, because you do. I know you want to write, but if your goal is to write, publish, and make money from your books, then you're going to have to find a way to make them visible. Thousands of new titles are uploaded to Amazon every single day. Millions of books are being published every year, and no matter how good your story is, without marketing, there's not much chance very many people will find it. 
keep reading
To Pants Or To Plot: Which One is Best For Your Story?
What kind of writer are you? Are you the sort who writes a meticulous outline that tips into the five digits or the type who sits down in front of a blank sheet of paper and lets the words pour out of you like a runaway train? Did you know there are specific terms for this kind of writing? Writers will come up with words for anything, I swear. Plotters are the first type of writer. They like to have detailed outlines that tell them exactly where their story is going. Pantsers are the other type of writer, which is kind of a weird name, but the term was coined by Stephen King (a famous pantser) to describe writing by the seat of your pants. Cute, eh? There is no right or wrong way to write your book, and I'm going to repeat this so many times. The right way is the way that works for you. 
keep reading
30 Dystopian Plot Ideas for a Terrifying Future
Dystopian fiction is one of the darker subgenres of science fiction and fantasy. It takes us into dark, foreboding worlds, where oppression and bleak landscapes are the norm. Books like 1984 by George Orwell, The Hunger Games by Suzanne Collins, and Brave New World by Aldous Huxley have become classics that shine a light on political corruption, environmental disaster, and societal collapse.Why do we love these stories? Maybe it's because dystopian fiction allows us to explore worst-case scenarios, to grapple with the idea that the world we know and love could be lost forever. It's a way for us to confront our fears and anxieties about the future, to see what could happen if we continue down a certain path.
keep reading