Letters, Journals, and Texts: Writing in Epistolary Format
Nisha Tuli
April 20, 2023
Epistolary…the first question you might ask yourself is: what the heck does that mean? Or maybe you already knew and didn't solely look it up to write this article. (Kidding, I already knew, I swear).
Epistolary is basically the practice of conveying a narrative story through the use of letters, journal entries, or other documents. Once upon a time, that probably meant handwritten notes or mail between characters. These days, it can mean a lot more when you factor in the advent of electronic communication.
Regardless of which medium you choose, this POV can help convey information to your reader in unique ways you may not be able to accomplish with more common points of view.
In this article, we'll take a look at:
What epistolary POV is
Why to write in epistolary POV
Some tips to keep in mind when writing this way
A list of books written in epistolary format in case you want to see this technique in action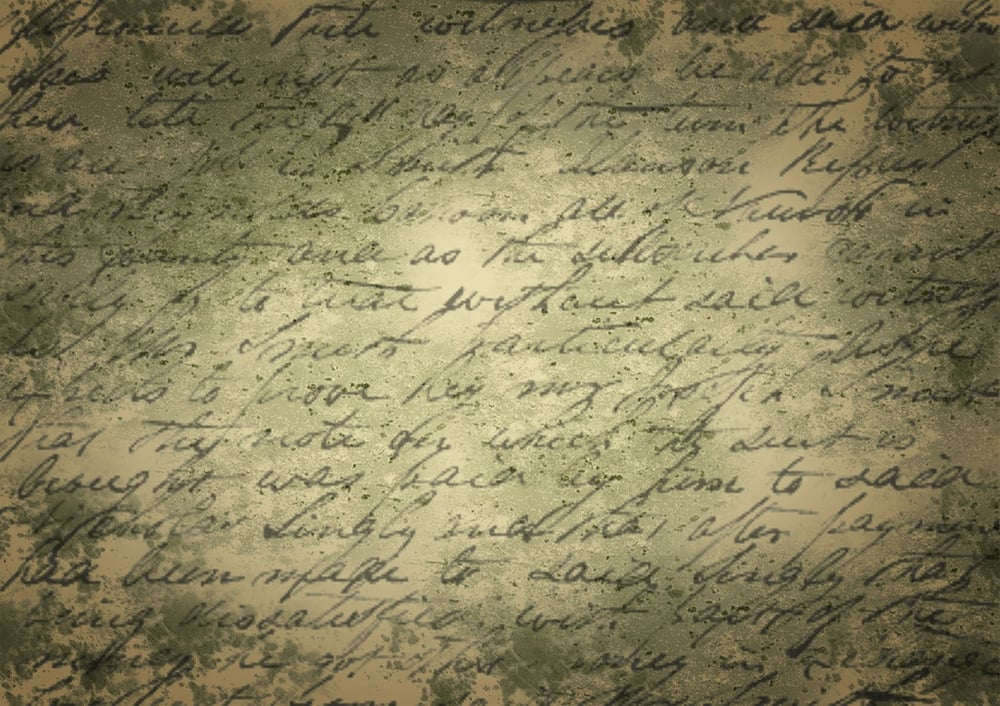 What is epistolary POV?
Okay, we already said that this style of storytelling happens through letters or, more often, through journal entries. Sometimes it's a back and forth correspondence between two or more people or part of a larger picture where different documents represent different aspects of the narrative.
Consider a murder mystery. You might use pieces of evidence like police reports, suspect interviews, or old love letters to help your detective to crack the case. Or maybe you're writing a historical novel and use ship logs, telegraphs, or the captain's log to put all the pieces together.
Of course, with it being the twenty-first century, communication has moved well beyond simple letter writing, so epistolary stories can also be conveyed through emails, text messages, social media posts, group chats, blog posts, or even a subreddit. You're only limited by your imagination here.
You can choose to tell an epistolary story from the POV of just your main character and their journal entries or blog posts, for example, or you can make use of multiple viewpoints by mixing up who the letters or texts are coming from.
You can also combine sections of this technique with more traditional prose. Personally, I read very few novels set in the current year where there aren't at least a few text messages going back and forth. Even if your whole novel doesn't follow an epistolary style, you can use a text conversation to convey a lot of information and even show character development.
It would be pretty unrealistic for a character in 2022 not to use a cell phone to communicate, unless of course you have them stranded on a deserted island with no electricity… and maybe then you tell the story through letters they write to keep themselves sane with that single pencil and pad of paper they managed to salvage.
One of my favorite epistolary-style series is the Illuminae Files by Jay Kristoff and Amy Kaufman. Set on a spaceship, sometime in the very far future, the three-book series is told through a wide array of digital communications as it attempts to uncover the secrets of the big, bad corporation that owns everything.
There are hundreds of chat streams, official court and company documents (with redacted information), pages torn from magazines, flyers, images, maps, schematics, and even blueprints. It's multi-POV with several people holding the narrator role and even the spacecraft itself communicating information when (spoiler alert) it becomes sentient.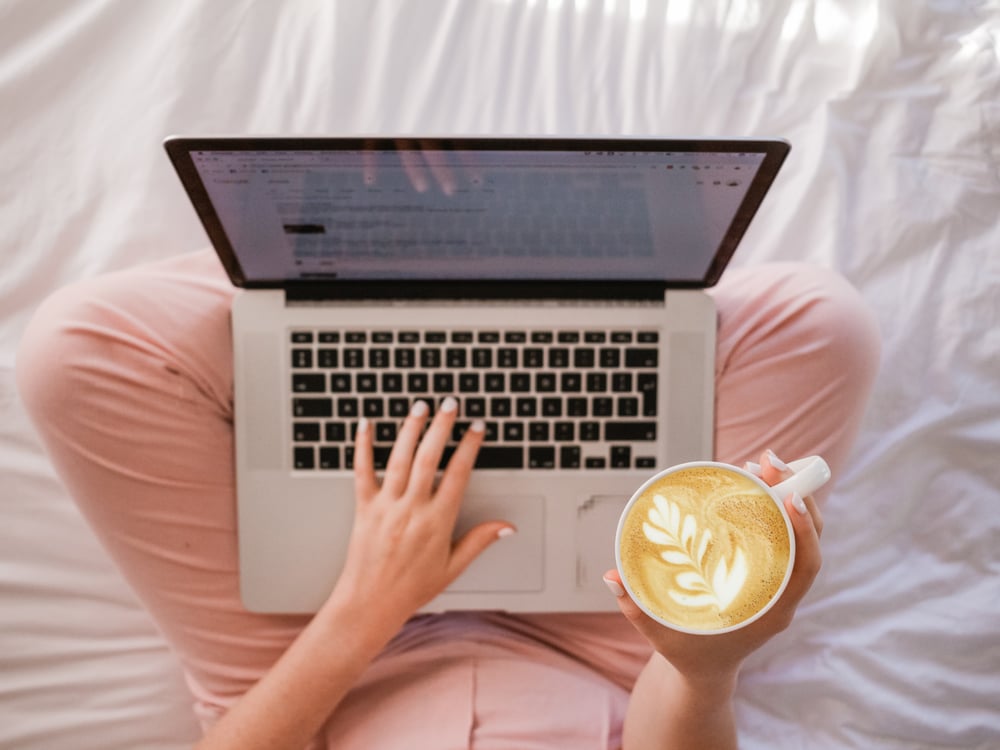 Why use epistolary narration?
There are a few reasons you might choose to use this style. The first one being, it's just fun and can help test those creative limits. You don't need a reason to use it other than you want to.
However, there are some instances where this type of storytelling can be useful. If you've got a lot of background information to convey, you can make use of letters or newspaper articles or other forms of communication to share this information in a more interesting and compelling way than, say, a big block of prose.
Epistolary narration also allows you to mix tenses with ease. If you're telling a story with more than one timeline, using pieces of communication can make it simpler to switch between tenses and time periods without confusing your reader.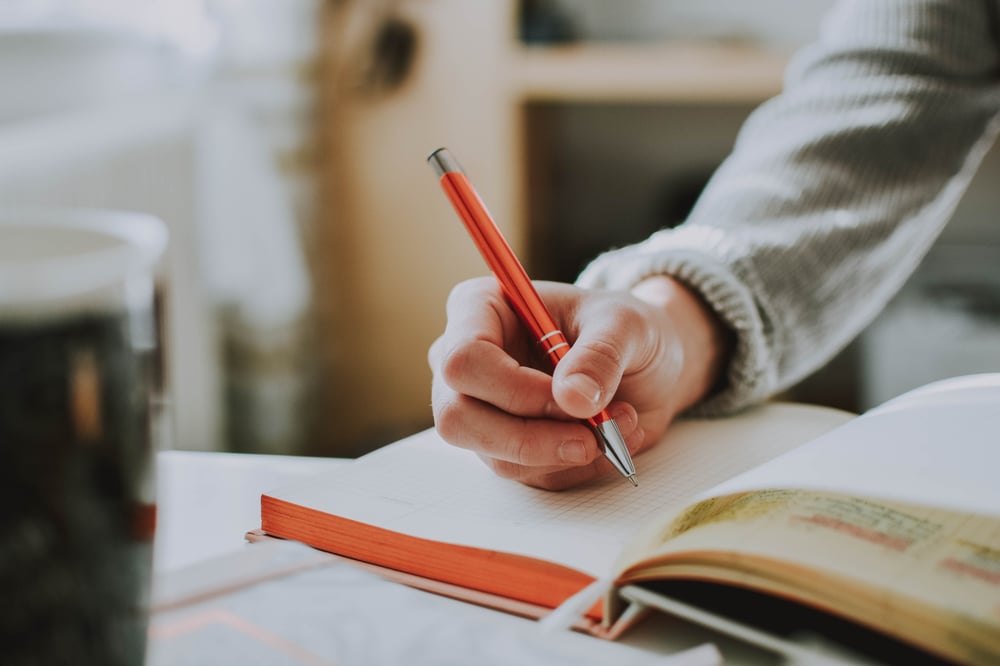 Tips for writing epistolary narration
Here are some things to keep in mind when writing your epistolary novel.
Use the right voice
If you're writing a formal letter in the year 1890, make sure it sounds like people would have written at the time. Ensure the language is accurate and the words and references make sense for the time period. And don't forget the visual cues like including the date, return address, sign-off and signature.
If you're using more modern communication, this is even more important. Rarely do people send text messages in full sentences with proper punctuation. Keep this in mind and even use it to your advantage to convey the different voices of your characters. In one novel I'm writing, the main character's mother always responds to any information she doesn't like with a random GIF. You get the idea.
Keep the voices separate
Building on what I just said above, it can be tricky to use letters to keep those voices sounding distinct. So think about the style and tone of each of your characters and how they might write a letter, blog post or social media caption in their distinct style. You don't want your voices running together. Since you don't have the freedom of using internal thoughts like you do in prose, you'll need to find other ways to differentiate your character.
Think about connections
When you're presenting a bunch of pieces of seemingly disparate information, it can be tricky to ensure there's some thread bringing them together. It can also be hard not to want to explain yourself and make the connections for your reader. It's a delicate balance, but this is where mapping out your story and using feedback from beta readers can be really useful. You want to ensure you're presenting enough information that the whole story is being told without beating your readers over the head with it.
Show don't tell
One of the challenges of epistolary-style narration is falling into the trap of telling and not showing. If someone is writing a letter or journal entry about something that happened to them, they're unlikely to account for every word of dialogue, every detail of the setting, or even every action that happened (especially if you have a more dynamic scene like a fight sequence).
Consider how you can ensure you're immersing your reader into the story by giving some details about their surroundings, but not all of them. For example, your character might comment on the temperature of a cold and drizzly night, but they're unlikely to also talk about the stars in the sky and the feel of the earth beneath their feet. Think about what you might tell someone in the same situation. Focus on the more noticeable details rather than the finer points to find a balance between realism and immersive details.
If you want to effectively convey all of a dialogue between two characters, consider using a different format such as an interview transcript or a phone call. Text messages are great at being able to show an entire conversation with all the nuance between two or more people. You can even use emojis to really add color to your voice.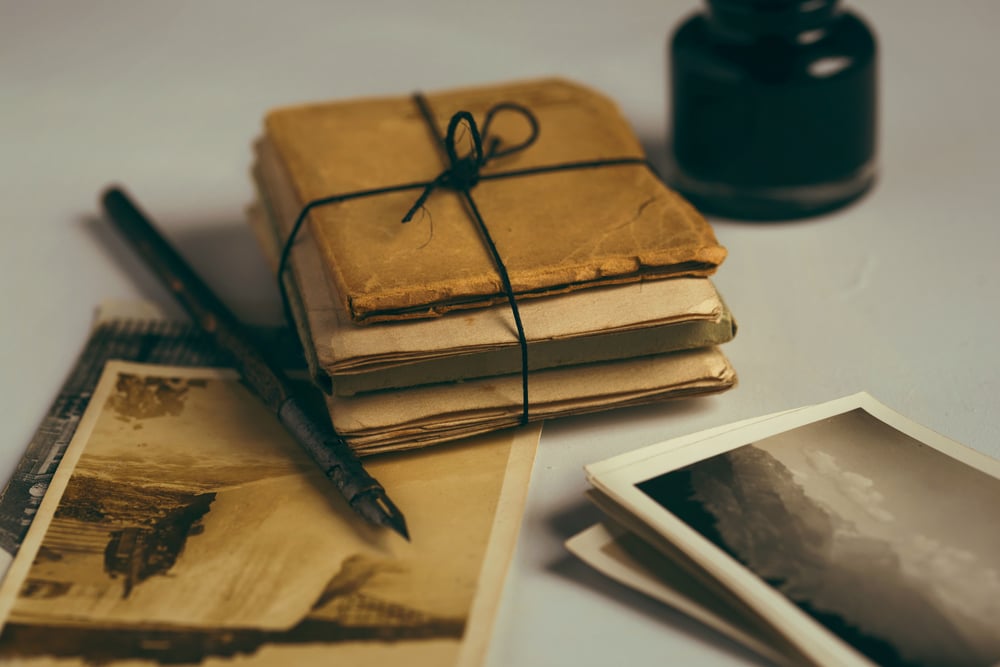 Examples of epistolary novels
I will always and forever say that the best way to learn about writing something is to read a bunch of books that are in that genre or use that technique. This might be even more true with epistolary narrative given its unique structure and the fact you don't see it as much as you do with regular prose. Chances are you've read far fewer epistolary books than you have those written in the traditional narrative style. With that in mind, here is a list of some well-known titles you can check out:
Persuasion by Jane Austen
The Tenant of Wildfell Hall by Anne Brontë
Dracula by Bram Stoker
Flowers for Algernon by Daniel Keyes
Go Ask Alice by Anonymous
Carrie by Stephen King
The Color Purple by Alice Walker
Griffin and Sabine by Nick Bantock
Microserfs by Douglas Coupland
The Perks of Being a Wallflower by Stephen Chbosky
House of Leaves by Mark Z. Danielewski
The White Tiger by Aravind Adiga
The Guernsey Literary and Potato Peel Pie Society by Mary Ann Shaffer and Annie Barrows
Where'd You Go Bernadette by Maria Semple
A Tale for the Time Being by Ruth Ozeki
To All the Boys I've Loved Before by Jenny Han
Illuminae by Amie Kaufman and Jay Kristoff
The Martian by Andy Weir
We Need to Talk About Kevin by Lionel Shriver
84, Charing Cross Road (Paperback) by Helene Hanff
Frankenstein by Mary Wollstonecraft Shelley
Bridget Jones's Diary by Helen Fielding
The Diary of a Young Girl by Anne Frank
The Princess Diaries by Meg Cabot
This is How You Lose the Time War by Amal El-Mohtar
If you've ever considered writing an epistolary novel, I hope this article helped give you some inspiration and get more comfortable with the idea.
We regularly create articles and resources that will help bring your story to life. One of those resources is our weekly newsletter, which is full of new and popular articles, events, writing news, and so much more to help step up your writing game. You can click here to sign up and start getting the best writing newsletter sent straight to your inbox.
‍
TAKE A BREAK FROM WRITING...

Read. Learn. Create.

Social Media Marketing for Authors
Book marketing. Those two innocuous words instill fear and loathing into the hearts of so many writers. You just want to write your books and have them sell themselves. Why do you have to tell people about it? Well, Susan, because you do. I know you want to write, but if your goal is to write, publish, and make money from your books, then you're going to have to find a way to make them visible. Thousands of new titles are uploaded to Amazon every single day. Millions of books are being published every year, and no matter how good your story is, without marketing, there's not much chance very many people will find it. 
keep reading
To Pants Or To Plot: Which One is Best For Your Story?
What kind of writer are you? Are you the sort who writes a meticulous outline that tips into the five digits or the type who sits down in front of a blank sheet of paper and lets the words pour out of you like a runaway train? Did you know there are specific terms for this kind of writing? Writers will come up with words for anything, I swear. Plotters are the first type of writer. They like to have detailed outlines that tell them exactly where their story is going. Pantsers are the other type of writer, which is kind of a weird name, but the term was coined by Stephen King (a famous pantser) to describe writing by the seat of your pants. Cute, eh? There is no right or wrong way to write your book, and I'm going to repeat this so many times. The right way is the way that works for you. 
keep reading
30 Dystopian Plot Ideas for a Terrifying Future
Dystopian fiction is one of the darker subgenres of science fiction and fantasy. It takes us into dark, foreboding worlds, where oppression and bleak landscapes are the norm. Books like 1984 by George Orwell, The Hunger Games by Suzanne Collins, and Brave New World by Aldous Huxley have become classics that shine a light on political corruption, environmental disaster, and societal collapse.Why do we love these stories? Maybe it's because dystopian fiction allows us to explore worst-case scenarios, to grapple with the idea that the world we know and love could be lost forever. It's a way for us to confront our fears and anxieties about the future, to see what could happen if we continue down a certain path.
keep reading