Six Great Alternatives to Ulysses
Doug Landsborough
September 22, 2023
What's the best software you can use to write your books with?
That's a question that has plagued authors ever since we had more choices than a pencil, pen, or typewriter. With technology changing and advancing every day—sometimes even more quickly than that, it can seem—choosing the right program to help write your story can feel daunting.
Worse, what if you choose one and don't like it?
Don't worry, it happens to all of us. And, even better, we're here to help you find the right one.
In this article, we're going to be taking a look at Ulysses, a popular writing tool for Apple users. But what happens if you don't jive with Ulysses? Or what if you like it but are missing a little je ne sais quoi?
That's why we're going to give you some great alternatives to Ulysses, too.
I want to be clear before we get too far, though: this isn't an article just bashing on Ulysses. It's a great program beloved by thousands of authors and other writers. But that doesn't mean it's perfect for everyone.
So we're going to discuss:
What Ulysses is and what it can do for you
Why you might want an alternative writing software
The criteria we'll use to compare these novel-writing platforms
Your best alternatives to Ulysses
And we'll do it quickly, because you've got some good writing to do!
Understanding Ulysses
With no shortage of tools and apps to add to our kits, many creative writers have found their perfect sidekick for their writing journey in Ulysses.
At its core, Ulysses is a sleek, modern writing app designed specifically for Mac, iPad, and iPhone users. The software prides itself on offering a distraction-free writing environment, ensuring that your focus remains solely on their content. No fuss, no frills—just pure, uninterrupted creativity.
That's not all the program has going for it, though. Its hallmark is the clean, intuitive interface. But beneath that minimalist exterior lies a powerful engine. Users get to enjoy a split-view feature, allowing them to view and edit two texts side-by-side. And for those who love a touch of personalization, Ulysses offers theme customization options, enabling writers to adjust the app's appearance to their liking.
On top of that, Ulysses offers:
Word/productivity tracking
Built-in proofreading and editing in 20+ languages
Exporting options, including PDFs, Word docs, e-books, and platforms like WordPress, Ghost, Medium, and Micro.blog
A writing platform that uses markup so you never have to use your mouse while writing (assuming you know markup fluently enough)
It's a beloved tool for a range of writers—from bloggers and journalists to novelists and screenplay writers. Ulysses' adaptability to various writing projects is one of its shining attributes. Its versatility means it can be your trusty companion whether you're drafting a blog post, scripting a play, or penning the next great novel.
But the feature that draws in most authors is its organizational tools. Its system of grouping sheets into folders means no more sifting through countless documents to find that one chapter or article draft. Everything is neatly sorted, just a click away.
Plus, the app's seamless sync across devices ensures that your work is always accessible, no matter if you're at the café, on a train, or cozied up at home.
Let's be real, authors often work on expansive projects that require focus and organization. Ulysses, with its distraction-free environment and organizational tools, is tailored for this.
Now, let's address the elephant in the room: the price. Quality writing tools often come with a price tag, and Ulysses is no exception. You can opt for $5.99/month or a discounted annual fee of $39.99/year.
Ulysses isn't just another word processor like Microsoft Word or Apple Pages. It has a lot going on under the hood that can meet the needs of many authors. But why doesn't it work for everyone?
Where Ulysses Falls Short
Every piece of software, no matter how meticulously designed, will have its limitations. It's simply the nature of the beast. And Ulysses, for all its merits, is no exception to this.
So why might some authors look beyond this polished gem? Let's dive into a few reasons.
Platform restrictions - Arguably, one of Ulysses' most prominent shortcomings is its exclusivity to Apple devices. In a world where technology users are split between various operating systems, being tethered to macOS and iOS can be an easy deciding factor. Windows users, Android enthusiasts, and those who prefer Linux have to look elsewhere.
Learning curve with markup - Ulysses employs a unique markup-based system for formatting. For authors familiar with it, this can be a breeze. But for the uninitiated, this could pose a steep learning curve. Those not versed in markup might find themselves unintentionally battling with it rather than focusing on their writing. While many enjoy the hands-on-keyboard approach, it's not universally appealing.
Price point - While the pricing might be justified given the tool's features and the value it offers, not every writer is in a position to invest in a subscription model for their writing tool. Emerging writers, students, or those on a tight budget might seek more economical or even free alternatives.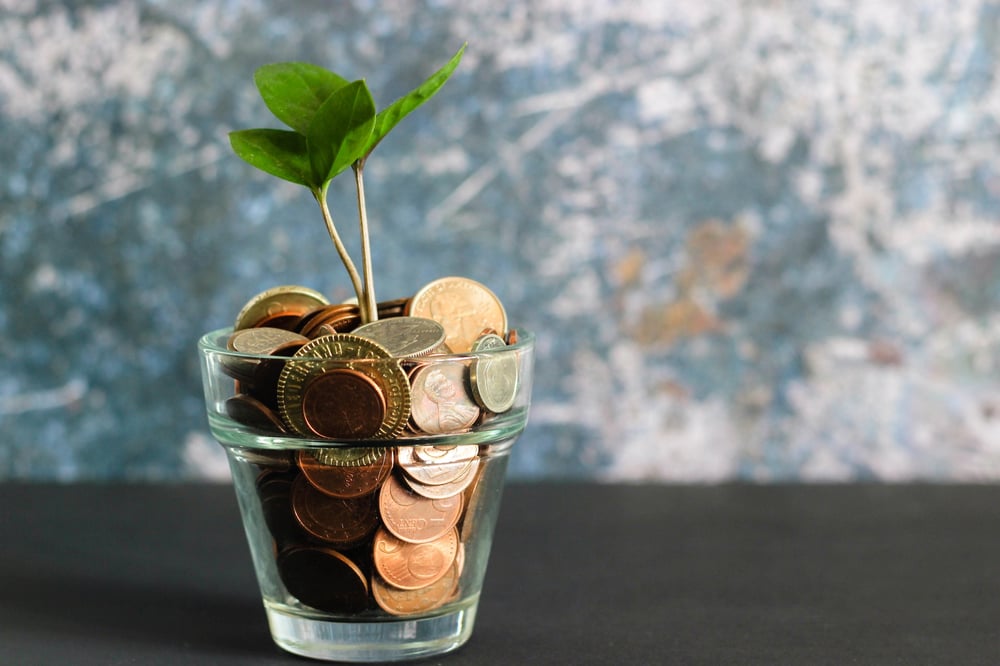 Customization limitations - Yes, Ulysses offers theme customizations, but when it comes to extensive adjustments to the writing environment or integrating third-party plugins, it falls short. Writers seeking a more tailored experience or specific features might feel boxed in.
Advanced planning tools - Authors often juggle a plethora of research materials and digital libraries full of notes—from character profiles and worldbuilding notes to reference articles. Ulysses' organizational features, though commendable, might not suffice for those who prefer a more intricate system of sorting and accessing their research material and notes.
Furthermore, there's no built-in integration between your plotting or character notes and your manuscript.
Collaboration hurdles - In this digital age, collaborative projects are more popular than ever. Ulysses doesn't have real-time collaborative features like some of its competitors. Authors co-writing a novel or script, or those seeking feedback from an editor or beta reader, might find Ulysses somewhat lacking.
The personal touch - Lastly, the subjective factor. Every writer has unique preferences, workflows, and quirks. Sometimes, it's not about the measurable metrics or listable features; it's about how a program feels. Ulysses' clean, minimalist interface is precisely what some authors crave, but others might yearn for something a touch different—whether that's a warmer interface, more tactile engagement, or just a different writing ambiance.
Ulysses is a great writing tool, but it isn't a one-size-fits-all solution. Whether it's technical constraints, pricing, or a sheer matter of personal preference, there are legitimate reasons why authors might seek alternatives.
And before we explore what your best alternatives are, let's establish the criteria we're going to use to judge them.
What to Look for in an Alternative to Ulysses
How do you pinpoint the best alternative to Ulysses that resonates with you? As much as it pains the easy-going soul inside of me, it's best that we establish some clear criteria to help us in our search.
Ease of use - Every writer, whether tech-savvy or not, appreciates a platform that's intuitive. A straightforward interface can reduce the friction between the author and the blank page. The software should be easily navigable, with features that are accessible without having to wrestle through a maze of menus.
Author-specific features - While a basic word processor might suffice for casual writing, authors often require specialized tools. Features like chapter breakdowns, character profiles, and storyboard planning can be crucial, while goal setting and focus modes can help make the act of writing easier.
Collaboration - Modern writing doesn't have to be a solitary endeavor. Whether it's co-authors working on a unified narrative, editors providing real-time feedback, or beta readers leaving their impressions, collaborative features are essential.
Price - Budget constraints are a reality for many writers. It's essential to find a tool that offers the best bang for your buck. Whether it's a one-time purchase, a subscription model, or a freemium offering, the pricing should align with the features provided and the writer's financial situation.
Cross-platform compatibility - In today's interconnected world, writers often switch between devices – drafting on a laptop, revising on a more flexible writing app or tablet, and making quick notes and edits on a phone. An ideal writing app would seamlessly sync across devices and platforms.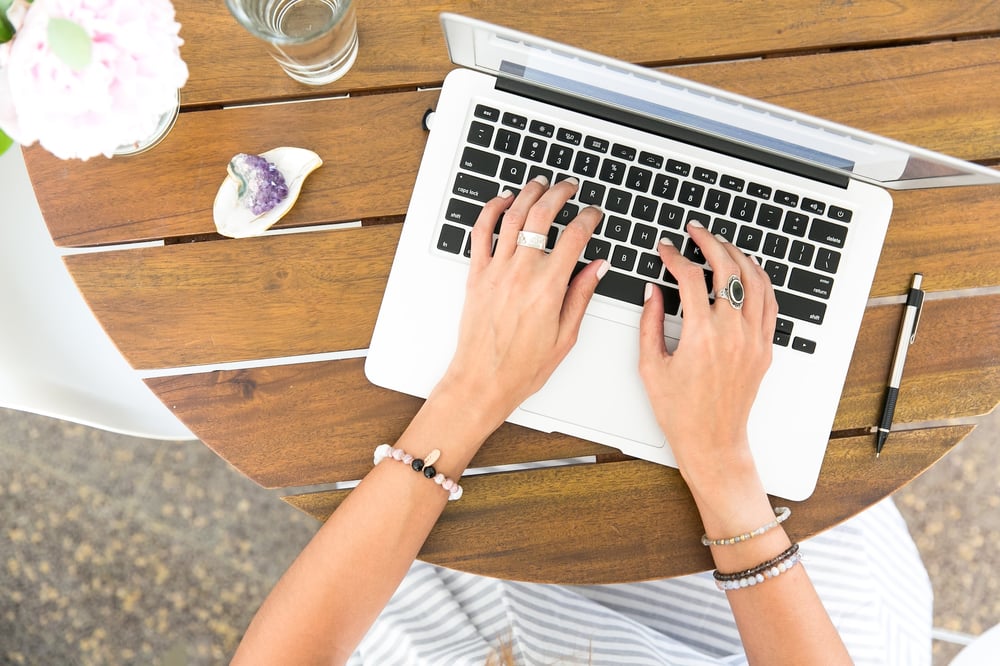 Export and publishing options - After the grueling process of writing comes the phase of sharing your work with the world. Writers should easily export their work in various formats, be it for eBooks, blogs, or print. Direct integrations with platforms like WordPress or Medium can also be a huge plus.
Reliability and support - No one wants to deal with unexpected crashes, especially in the throes of inspiration. Robust performance, regular updates, and a responsive support team can make all the difference.
Community and value-add content - Engaging with a like-minded community can be invaluable for writers. The ability to share ideas, gain feedback, and even find collaborators can enhance the writing process. Additionally, software platforms that offer webinars, tutorials, or writing prompts can serve as great resources.
With those established, let's look at some Ulysses alternatives.
Alternatives to Ulysses
Because Ulysses isn't designed specifically for authors like you and I, the following suggestions are a mix of novel-writing platforms and other various writing apps and tools like Ulysses. You get the best of both worlds in this list, so you can choose what works best for you.
Those that made the cut include:
Dabble
Scrivener
Bear
Evernote
Notion
Google Docs
Before you dive into the weeds of these platforms, understand that they aren't ranked in a particular order; remember we are here to find what works best for you, and only you can know that after reading about programs.
Dabble
Let me be transparent here: you're reading an article on Dabble's website, written by someone paid by Dabble, who has used Dabble for years to write his own novels. That said, I'm not here to sell you Dabble as the ultimate writing app, but I believe it's a strong contender for an author's alternative to Ulysses.
Dabble is a modern novel-writing platform built by authors for authors. It prides itself on a clean interface with powerful tools under the hood and an incredible community of like-minded writers.
Ease of use - Dabble is one of the most intuitive, flexible writing apps out there for authors. Its interface isn't cluttered, features are labeled and easy to navigate, and everything tucks away nicely with Focus Mode, which leaves you and your words to one another. Even the Plot Grid, Dabble's most powerful feature, has a comprehensive tutorial.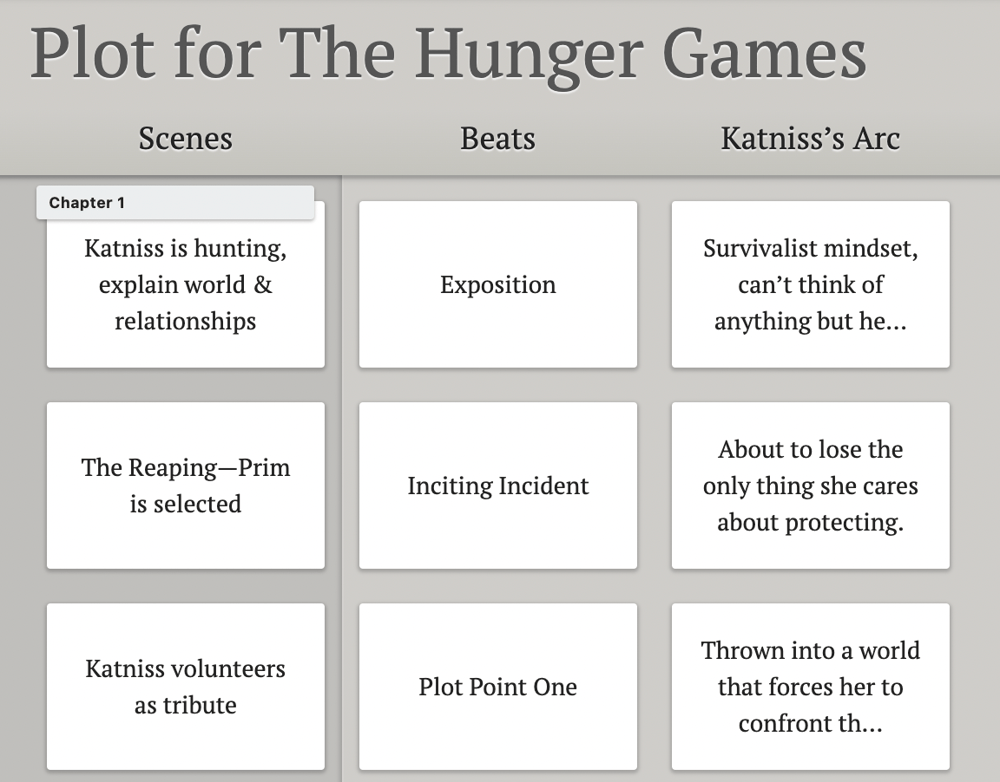 Author-specific features - Speaking of the Plot Grid, it's just one of the author-specific features packed into Dabble. This tool lets you manage plot lines, subplots, relationships, character arcs, and so much more, attaching each to the scene they belong to so you can reference them with just one click while you're writing.
On top of that, Story Notes let you manage your characters, worldbuilding, and more. Goal tracking helps establish a successful writing habit, entire series can be managed in one project, and more. That "and more" includes:
Spelling, grammar, and style check powered by ProWritingAid
Book covers, prologues, and epilogues
Insert images either from your computer or via Unsplash
Export to Word and text files
Word counter
Novel subtitles
Find and replace
Project formatting options
Font themes
Import through paste
Comments
Text highlighting
Strikethrough
Sticky notes
Split and join scenes
Duplicate projects
Export plot & story notes
Images in story notes
Chapter heading images
Share to web
Read to me
Thesaurus
Plot labels
Collaboration - Dabble supports real-time collaboration for co-authors, allowing up to five authors or even editors to work on a single writing project. You can share your manuscript, chapter, or scene to beta readers without giving them access to your draft.
Cross-platform compatibility - You can write on Dabble anywhere, on any device. You can access your work via Dabble's website, a desktop app, or a progressive web app you can install on your phone, tablet, etc. Your work is automatically synced to the cloud and across all your devices whenever you have an internet connection.
Export and publishing options - At the time of writing, you can export your manuscript, chapters, or scenes to a text or Word file. Dabble automatically formats plain text and Word doc exports to publishing standards.
Reliability and support - Dabble's support boasts quick, personalized responses and the program is regularly updated with new features.
Community and value-add content - Dabble introduced the Story Craft Café, an online community of writers (whether you use Dabble or not) that hosts contests, writing sprints, and allows users to connect and share their work. Dabble also offers free resources like these articles at DabbleU and this e-book on writing your first draft.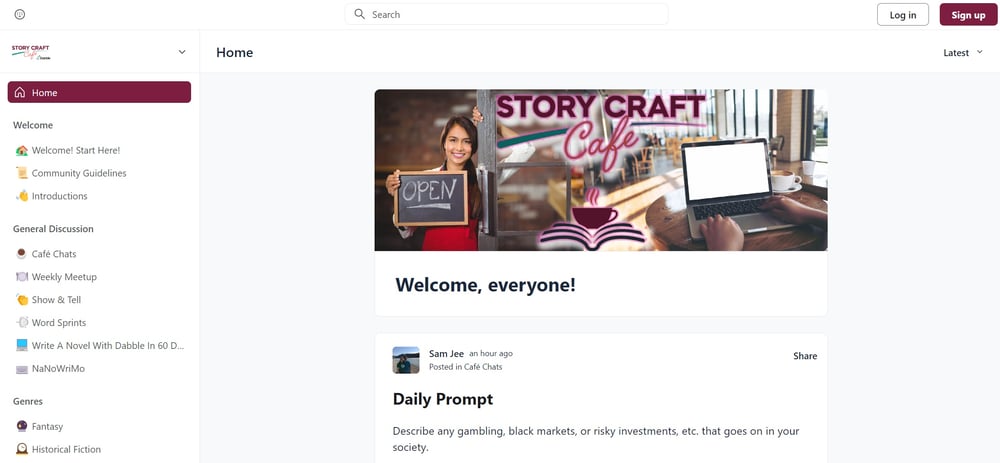 Price - Dabble offers monthly, annual, and lifetime pricing starting at $8/month. Discounts are available for teachers and students. You can try Dabble for free for 14 days, no credit card required.
Scrivener
When it comes to writing software, especially for authors, Scrivener is almost a household name. Developed by Literature & Latte, this powerful tool has made its mark by catering directly to the multifaceted needs of writers across genres.
Ease of use - Arguably the platform's weakest point, Scrivener's interface might feel overwhelming to the uninitiated due to the sheer number of features it packs. Expect to invest in hours of tutorials to make use of all its features.
Author-specific features - It's in this department that Scrivener truly shines. Writers have access to corkboard plotting, character and setting templates, and split-screen modes for simultaneous viewing of multiple documents. Not to mention the robust research section, where you can store all your notes, images, and web pages. Other notable features include:
Scriptwriting mode for screenplays, stage plays, and more
Project targets and statistics
Compilation feature for exporting in various formats
Snapshots for version control
Collaboration - Scrivener doesn't support real-time collaboration natively, but it is compatible with version control systems like Dropbox.
Cross-platform compatibility - Scrivener is available on macOS, Windows, and iOS, allowing for a certain level of cross-device work, though it's worth noting there's no native Android application and you must buy separate licenses for each platform.
Export and publishing options - One of Scrivener's marquee features is its compilation tool, which lets authors export their work into a multitude of formats, including e-book, manuscript, and screenplay.
Reliability and support - Scrivener has a strong support team but updates are spaced far apart and older versions have required purchasing an upgrade.
Community and value-add content - While Scrivener doesn't have a built-in community like Dabble's Story Craft Café, the software's vast user base has given rise to numerous forums, webinars, and online courses where writers share tips, tricks, and tutorials.
Price - Scrivener follows a one-time purchase model. It's priced at $59.99 for one license or $95.98 for the Windows/macOS bundle. They also offer a 30-day free trial version.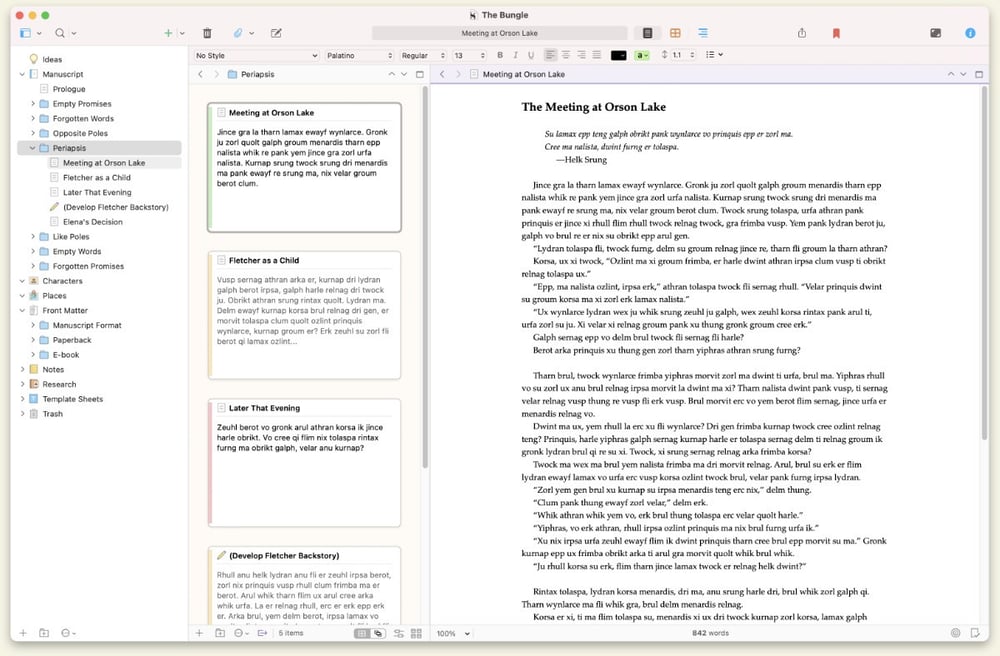 Bear
Straying a bit from the conventional author-focused tools, we stumble upon Bear—a note-taking app with writing capabilities that many authors have adopted for its simplicity and elegance. While it might not have the full-fledged features of Dabble or Scrivener, Bear has its unique strengths that appeal to a particular sect of writers.
Ease of use - Bear boasts a minimalist and clean design, letting writers jump in without any fuss. Tags, the focus mode, and markdown support make the writing experience smooth.
Author-specific features - While Bear primarily serves as a note-taking app, its organization capabilities can be useful for worldbuilding, character management, etc.
Collaboration - Bear currently doesn't offer real-time collaboration.
Cross-platform compatibility - Bear only works on Apple devices. It's available on macOS, iPadOS, and iOS.
Export and publishing options - Exporting all your documents and content from Bear is a breeze. Whether you need a PDF, a Word doc, or an HTML file, Bear has you covered. There's even an option to copy your text as rich text or markdown.
Reliability and support - Bear has a robust library of support articles and a responsive help team.
Community and value-add content - While not integrated into the app, Bear's community is active, especially in the realm of sharing custom themes and tips. There's a trove of online resources, from blogs to forums, dedicated to maximizing the Bear experience.
Price - Bear operates on a freemium model. The core version is free, but Bear Pro, which offers advanced features like themes, exporting options, and cross-device syncing, comes at $2.99/month or $29.99/year. There is a seven day free trial.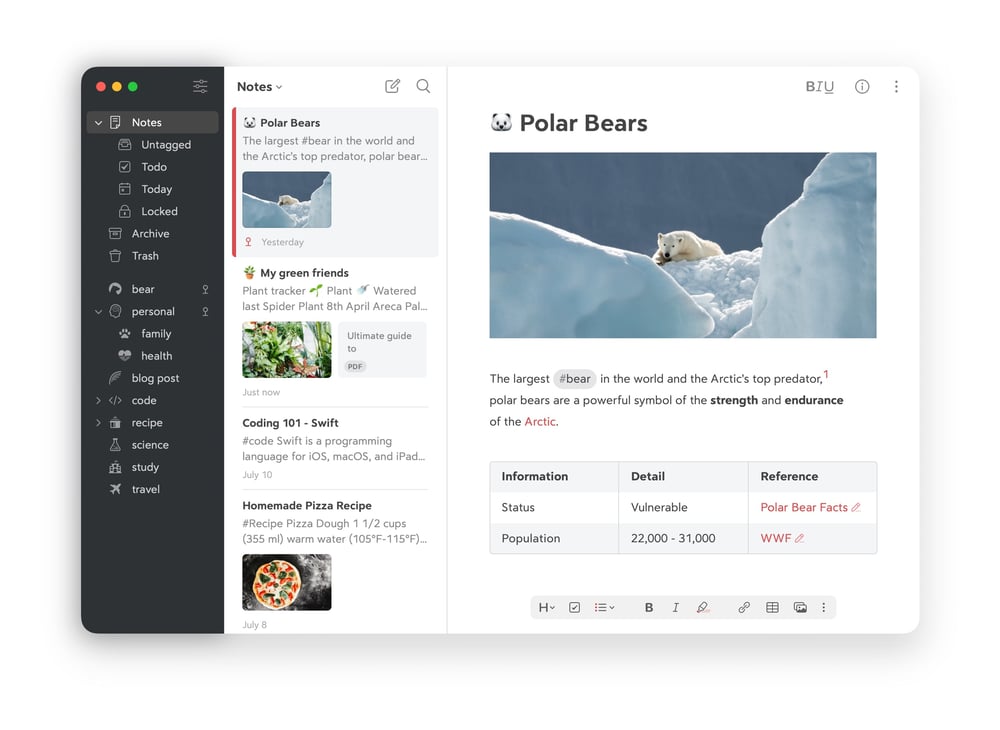 Evernote
Evernote, often lauded as the granddaddy of note-taking apps, has been a steadfast companion to many writers, students, and professionals.
Ease of use - Evernote's interface, with its notebook and note structure, is straightforward. Notes can easily be organized into notebooks or tagged for efficient categorization.
Author-specific features - While primarily a note-taking platform, Evernote's rich-text editor, voice memo feature, and web clipper make it adaptable for drafting and research. It also has a bunch of templates for character sketches, plot outlines, and more.
Collaboration - Evernote allows for note sharing and collaborating, but it doesn't provide real-time editing.
Cross-platform compatibility - Evernote's strength lies in its ubiquity. It's available on Windows, macOS, Android, iOS, and web browsers. Syncing across devices is seamless, ensuring your work is accessible anywhere.
Export and publishing options - You can export your notes as ENEX (Evernote's format) or PDF.
Reliability and support - Having been in the game for a long time, Evernote has established its reliability. Regular updates, a vast online knowledge base, and active community forums ensure users are never left in the dark.
Community and value-add content - Evernote's blog is a reservoir of tips, tricks, and use-case scenarios, helping users make the most of the platform. Additionally, the community forums are a great place to exchange ideas, templates, and workflows.
Price - Evernote comes with a free tier, but its premium features, which include increased storage, offline notebooks, and advanced search, start at $14.99/month.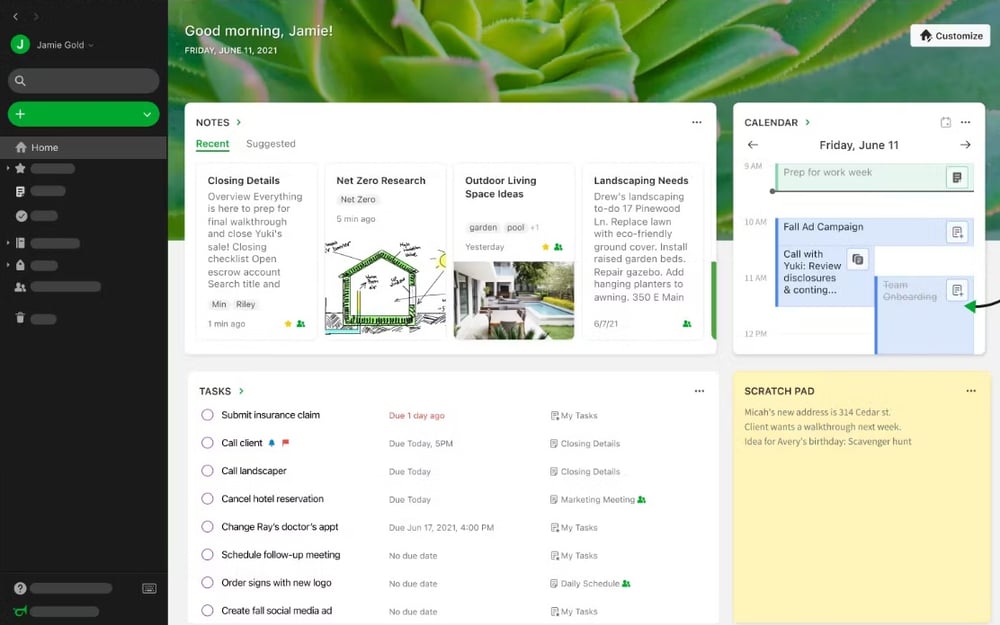 Notion
At the intersection of note-taking and collaboration lies Notion, a platform fast gaining traction as an all-in-one workspace. Blurring the lines between traditional word processors and task management , Notion stands out with its sheer flexibility.
Ease of use - Notion's interface may have a slight learning curve due to its rich feature set, but once you're acquainted, its drag-and-drop blocks system allows for unparalleled customization. Everything from simple notes to intricate databases, is built with a combination of blocks.
Author-specific features - While Notion isn't a novel-writing platform, its strength is its adaptability. Writers can use it for:
Drafting with rich-text editing
Building character or plot databases with relational links
Crafting mood or storyboards with embedded images and videos
Custom templates for story arcs, worldbuilding, and more
Collaboration - Collaboration is at Notion's core. You can invite others to your workspace or specific pages, allowing for real-time co-editing, commenting, and task assignment.
Cross-platform compatibility - Available on Windows, macOS, Android, iOS, and web browsers, Notion ensures your work is accessible on any device, anytime, with smooth syncing.
Export and publishing options - Exporting content is a breeze, with options for PDF, HTML, and Markdown. However, direct publishing integrations, like with blogging platforms, are limited.
Reliability and support - Regular updates and patches keep Notion running smoothly. Their online help center, coupled with vibrant community forums, provides ample support for any challenges.
Community and value-add content - Notion's community is buzzing with enthusiasts sharing templates, use-cases, and tips. Notion also maintains a blog with tutorials, feature updates, and productivity hacks.
Price - Notion operates on a freemium model. The free plan offers a generous range of features for individual users, encompassing basically all you'll need. Those working with a team are looking at $8/month or more.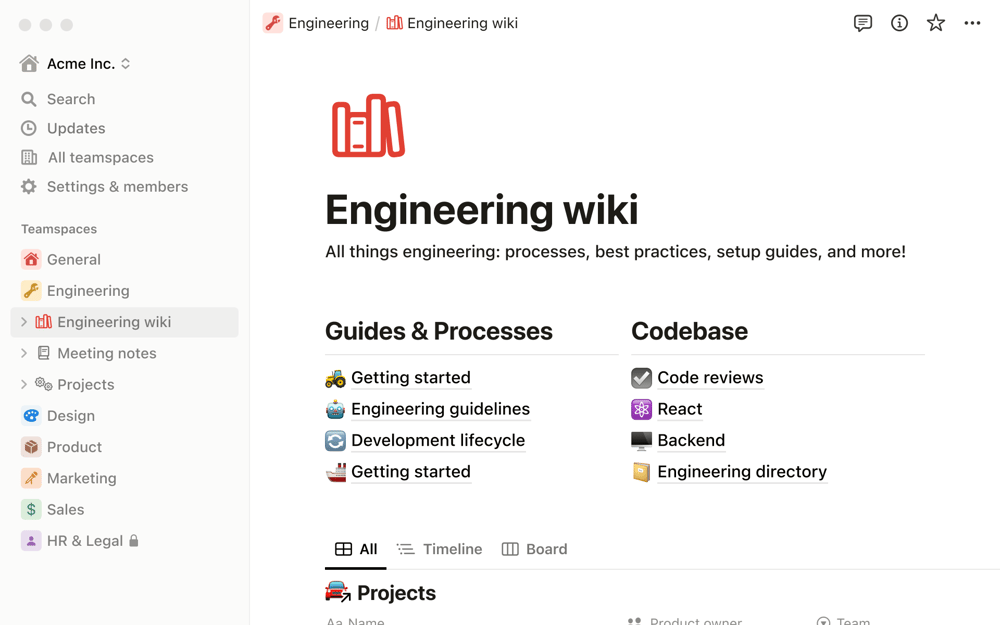 Google Docs
Google Docs, a cloud-based word processor from the tech giant, has become a staple for many writers.
Ease of use - With a familiar interface reminiscent of traditional word processors, Google Docs is pretty user-friendly. The biggest issue comes from lag and latency problems for documents around the 40,000-word mark.
Author-specific features - While Google Docs doesn't boast specialized author tools like storyboarding or character development features, it does offer:
Rich-text editing
Voice typing
Basic formatting
Collaboration - One of Google Docs' standout features is its real-time collaboration. Writers can share their documents with co-authors, editors, or beta readers, with options for viewing, commenting, or editing. Changes are tracked, and document version history ensures you can revert to previous versions when needed.
Cross-platform compatibility - Google Docs is accessible via web browsers, Android, and iOS apps. Its cloud-centric nature ensures synchronization across all devices.
Export and publishing options - Writers can export their work in various formats like DOCX, PDF, ePub, and more. Direct publishing options are limited.
Reliability and support - Being a Google product, Docs benefits from regular updates, consistent uptime, and a comprehensive help center.
Community and value-add content - While there isn't a centralized community, numerous online forums, tutorials, and third-party blogs discuss maximizing Google Docs for writing.
Price - Google Docs is free for anyone with a Google account.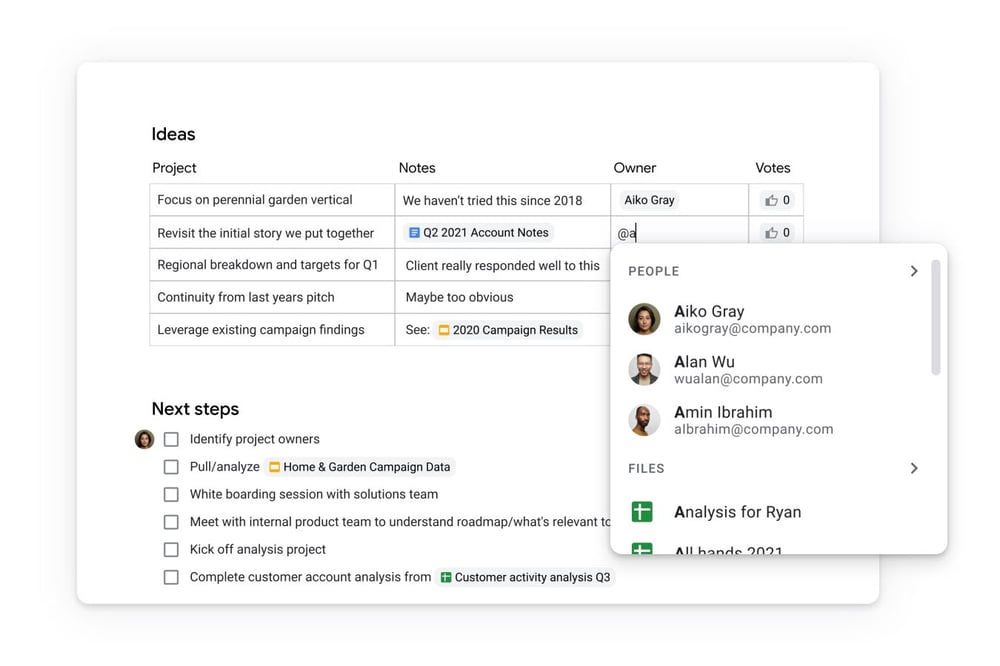 Which Tool is Right for You?
Of all the options here, are any tickling your fancy? The good news is that all of them offer a free trial or are completely free.
It comes down to what you're looking for. If you want a full novel-writing platform on your side, Dabble or Scrivener are your best bets. If you're more interested in the organization, research, and planning power of Ulysses, then Bear, Evernote, or Notion are better alternatives. And, of course, Google Docs is a good free option.
So give them all a chance! See what you gel with and start writing. And why not start here, with Dabble? Try everything Dabble has to offer without the worry of a surprise subscription charge if you don't dig it. Just click here and get writing!
TAKE A BREAK FROM WRITING...

Read. Learn. Create.

Social Media Marketing for Authors
Book marketing. Those two innocuous words instill fear and loathing into the hearts of so many writers. You just want to write your books and have them sell themselves. Why do you have to tell people about it? Well, Susan, because you do. I know you want to write, but if your goal is to write, publish, and make money from your books, then you're going to have to find a way to make them visible. Thousands of new titles are uploaded to Amazon every single day. Millions of books are being published every year, and no matter how good your story is, without marketing, there's not much chance very many people will find it. 
keep reading
To Pants Or To Plot: Which One is Best For Your Story?
What kind of writer are you? Are you the sort who writes a meticulous outline that tips into the five digits or the type who sits down in front of a blank sheet of paper and lets the words pour out of you like a runaway train? Did you know there are specific terms for this kind of writing? Writers will come up with words for anything, I swear. Plotters are the first type of writer. They like to have detailed outlines that tell them exactly where their story is going. Pantsers are the other type of writer, which is kind of a weird name, but the term was coined by Stephen King (a famous pantser) to describe writing by the seat of your pants. Cute, eh? There is no right or wrong way to write your book, and I'm going to repeat this so many times. The right way is the way that works for you. 
keep reading
30 Dystopian Plot Ideas for a Terrifying Future
Dystopian fiction is one of the darker subgenres of science fiction and fantasy. It takes us into dark, foreboding worlds, where oppression and bleak landscapes are the norm. Books like 1984 by George Orwell, The Hunger Games by Suzanne Collins, and Brave New World by Aldous Huxley have become classics that shine a light on political corruption, environmental disaster, and societal collapse.Why do we love these stories? Maybe it's because dystopian fiction allows us to explore worst-case scenarios, to grapple with the idea that the world we know and love could be lost forever. It's a way for us to confront our fears and anxieties about the future, to see what could happen if we continue down a certain path.
keep reading